2012 European wine festival season
Ticino: Where red wines rule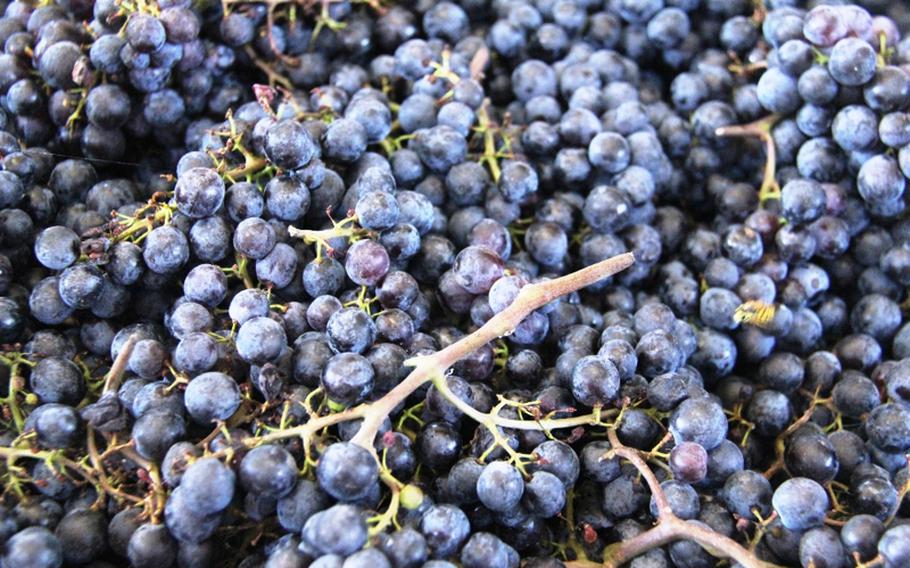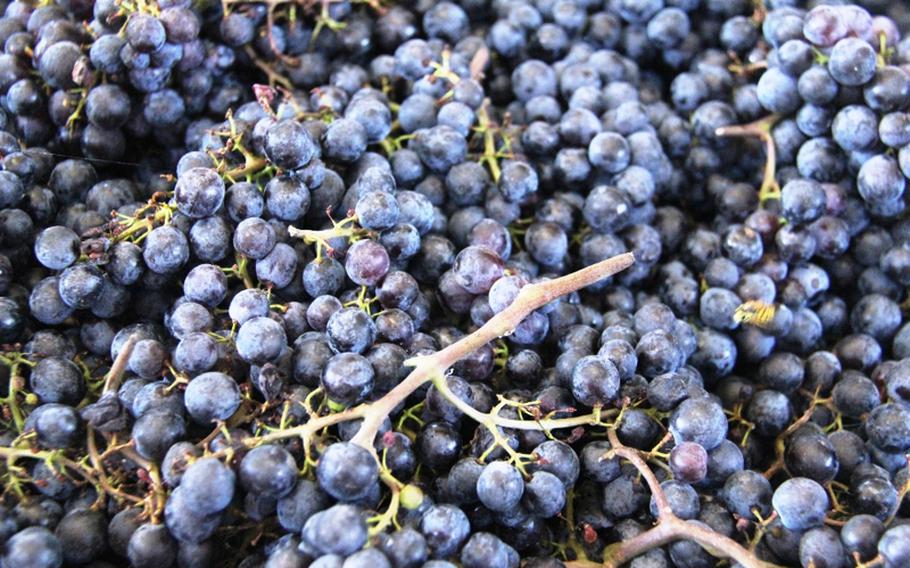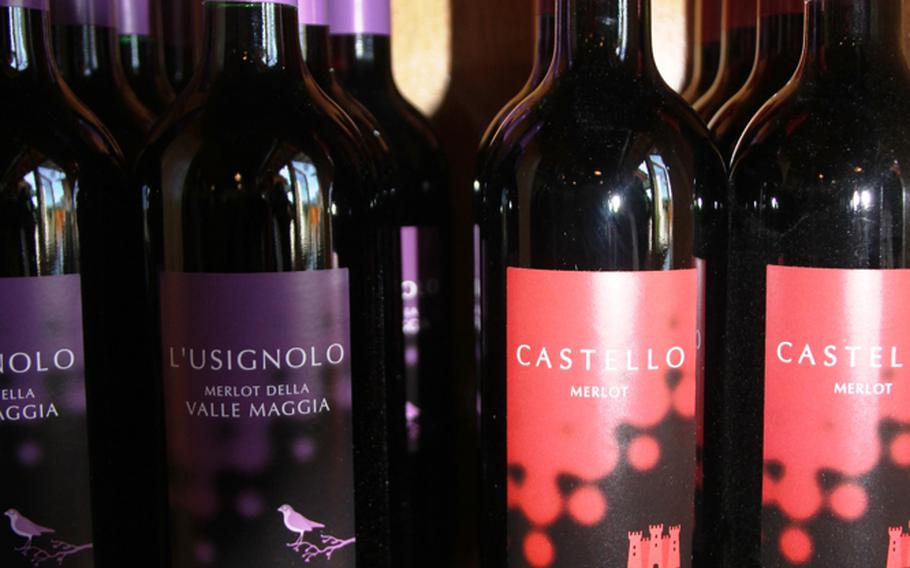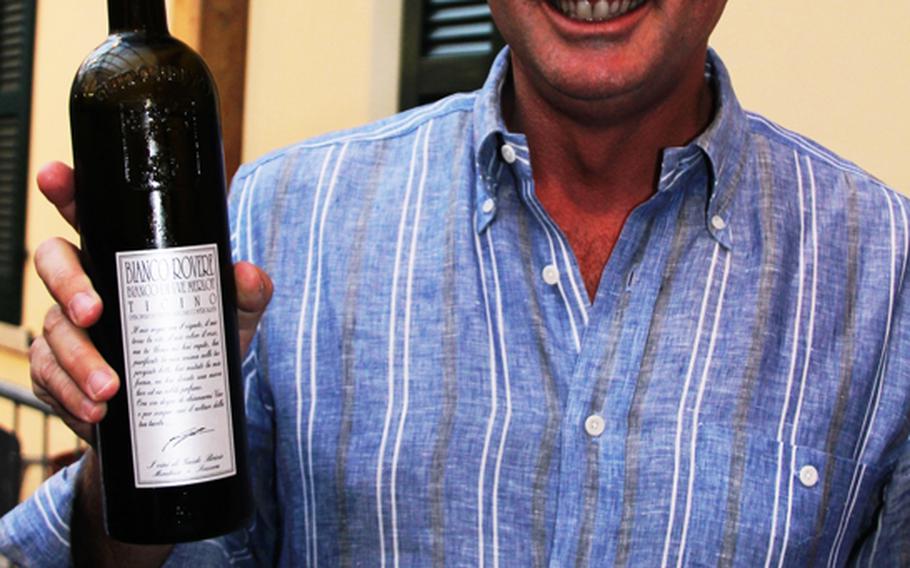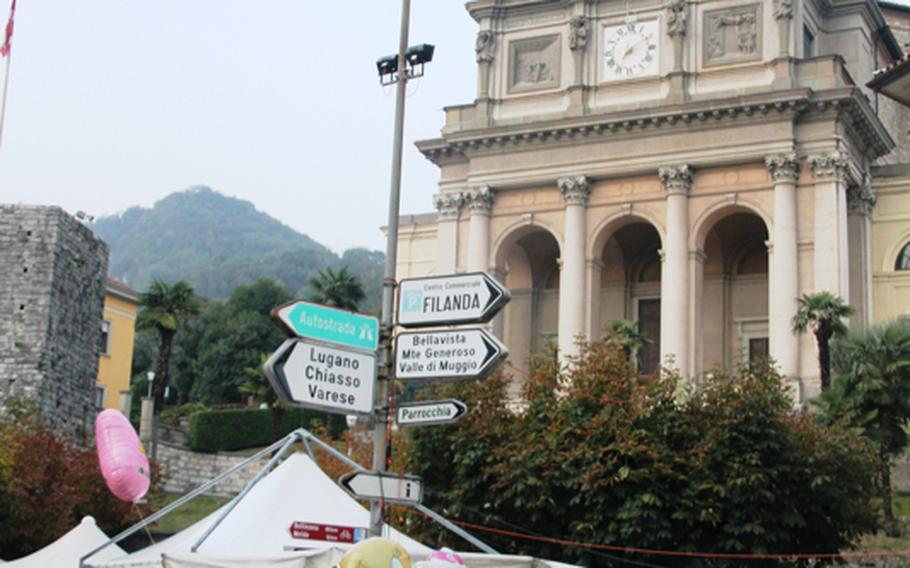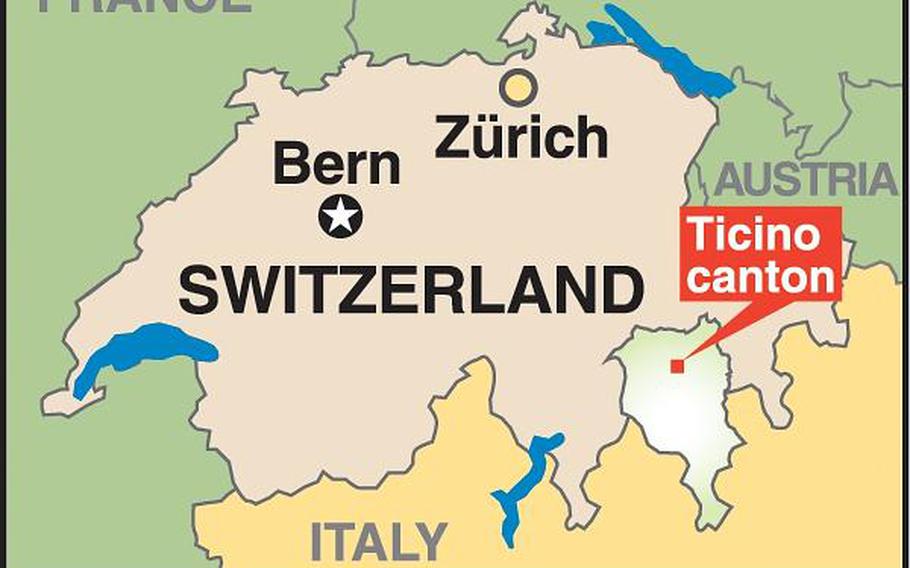 In southern Switzerland's canton, or state, of Ticino, merlot is king. I tasted five wines at Terreni alla Maggia in Ascona.
My favorite was called Melodia, a blend of four grape varieties: merlot, cabernet sauvignon, cabernet franc and Carminoir. A wine of "limited production," Melodia had aged in oak barrels for six months. Intense, with a hint of red berries, smooth and delicious.
Switzerland does not rank among the world's best-known wine producers. The small country can produce only limited quantities of wine, the bulk of which is consumed within its borders. Only about one percent is exported.
But, if you are a wine aficionado, it's worth a trip to Ticino, an enticing region of mountains and lakes where Italian is spoken. Taste its superb merlots. This Bordeaux variety, introduced to the region in the early 20th century, thrives in a sunny climate where frost is infrequent and the slopes face south. Merlot accounts for 90 percent of Ticino's grapevines.
Wine production in Ticino dates to Roman times. Through the 18th century, grapes were a secondary product. There were some local grape varieties, but the only surviving one is Bondola. The wines were light and primarily red.
At the beginning of the 20th century, Ticino had 7,000 hectares (17,290 acres) of vineyards, now reduced to 1,050 hectares. Infestations of phylloxera and mildew wiped out Ticino's vineyards, as they did in most European wine-growing countries, destroying centuries of work. European vintners replanted their terrain with a phylloxera-resistant root stock that was developed and imported from the United States.
To revive wine production, after much research, in 1906 Ticino decided to focus on merlot as the primary grape of the canton. Quality has improved consistently through the years. Merlot del Ticino can be light, but when it is from the warmer and sunnier vineyards, it is compared to a good red Bordeaux.
At Terreni alla Maggia, with 11 hectares of vineyards, 120,000 bottles are produced annually, 75 percent of which are merlot.
Rice for risotto also is cultivated on the estate, but I came for wine and tasted La Lepre, a crisp and fruity white merlot; La Pernice, a rosé; Castello, a merlot; Cuvée Renato, a blend of merlot and bondola; and the Melodia. Several others are available for sampling, as well as Ascona Single Malt Whisky, said to be unique in the region, and grappas and liqueurs. All can be purchased at the estate shop.
The Vallombrosa estate in Castelrotto offered more wines to savor. Fabrizio Villa gave me a tour of the estate's Tamborini vineyards, considered the cradle of Ticino merlot, where grapes have been cultivated for 100 years. Villa explained that at Vallombrosa they grow some 70 types of grapes, experimenting to see which thrive best in the region.
Claudio Tamborini, owner of the estate, said 80 percent of its wine is merlot, of which 15 percent is white merlot.
"Back in the '80s we had an oversupply of red wine," he said. "We decided to make white wine. It was a great success."
Yet, it's the red merlot that has won prizes. Tamborini's SanZeno Costamagna was voted the best merlot in Switzerland in both 2010 and 2011.
The perfect finale to the wine-tasting Ticino visit was the Sagra dell'Uva, the annual grape festival held the last weekend of September in the town of Mendrisio. The narrow lanes of the city, whose roots date to the Middle Ages, are packed with local residents and tourists. Think German wine fest, but instead of oompah, the music is Italian, and the food — wow! Suckling pig roasting on a spit, polenta, sausages, even filetto puledro alla griglia (filet of roast colt). I passed on that.
Local products, such as cheeses, honeys and delicacies made from chestnuts are for sale at stalls throughout the town. Vintners offer wines to revelers in tents and crowded courtyards.
Wine maker Guido Brivio was especially jolly, beaming as he held up a bottle of his wine.
"This year has been fantastic," he said. "We have had great weather and no stress."
KNOW & GO• Terreni alla Maggia offers farm tours and wine tasting with cheese for 20 Swiss francs per person. This large farm is also home to the world's northernmost rice plantation where Loto, a deluxe version of risotto rice, is cultivated. The farm has a shop where you can purchase wine, risotto rice and other delicacies; see terreniallamaggia.ch.
• B&B Vallombrosa in Castelrotto is a wine estate offering tours of the vineyards, wine tastings and accommodations. In addition to wines, its shop sells brandy, honey and polenta; see vallombrosa.ch.
• The Fattoria Amorosa in Sementina, a large, old house set amid vineyards and olive groves, has guest rooms and a restaurant; see amorosa.ch.
• The Sagra dell'Uva, (annual grape festival) takes place in Mendrisio Sept. 28-30. Entry costs 3 Swiss francs.
Find more on the Ticino region at ticino.ch.
Photojournalist Leah Larkin lives in France and can be contacted through her website, leahlarkin.com, or blog address, http://talesandtravel.com.
---
---
---
---