They're game: Rugby team willing to play all takers
by
robsons@pstripes.osd.mil Seth Robson
June 8, 2011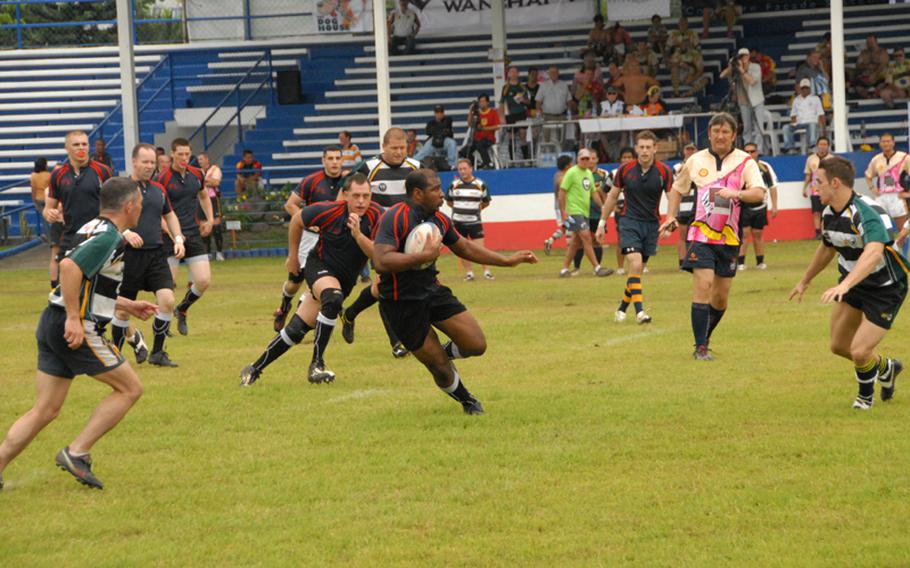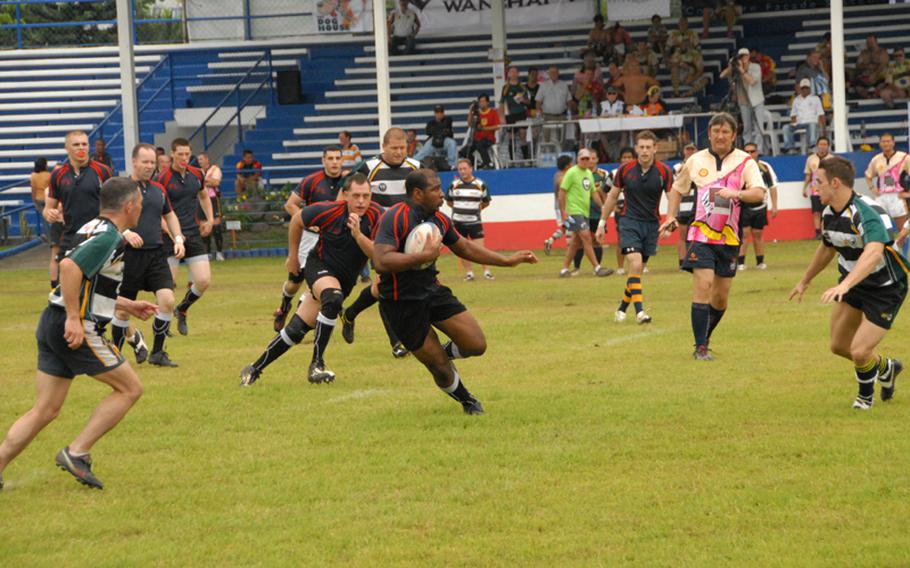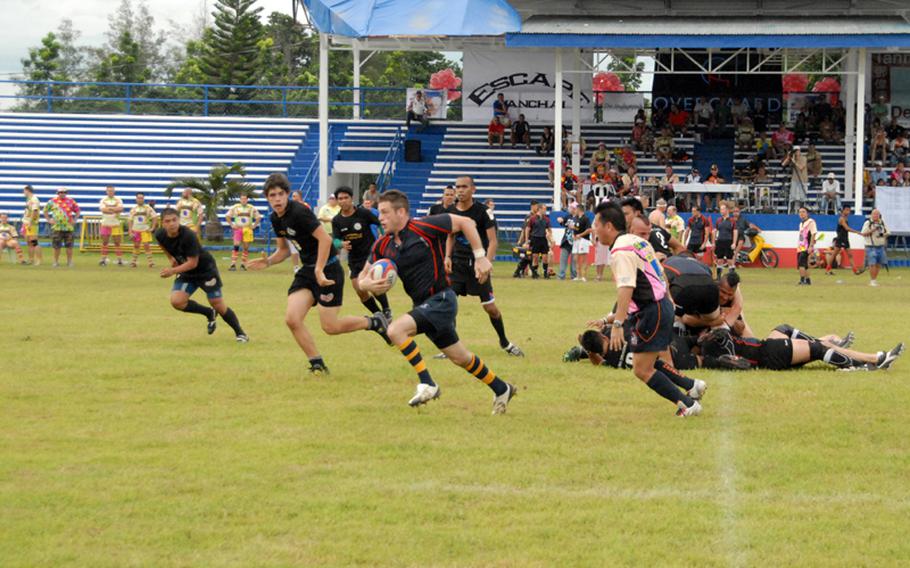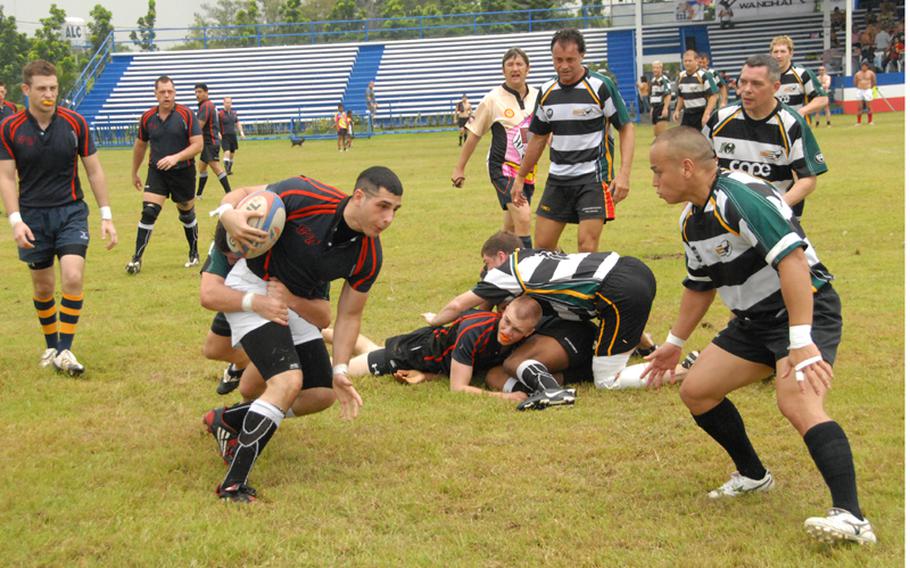 On the USS George Washington, kicking a rugby ball around on the flight deck is out of the question.
Aside from the danger of the ball falling in the sea and the potential for disrupting flight operations, there's no time for rugby practice when the giant aircraft carrier is underway. Members of the ship's rugby team, who are dispersed throughout the vessel, often don't see each other until they pull into port.
However, whenever that happens they gather together to battle all takers. One month they could be playing the Gaijin, Crusaders or All France teams in Tokyo, the next they could be up against a club from South Korea, Hong Kong, the Philippines, Singapore, Thailand or Australia.
Team captain Petty Officer 3rd Class Mike Kaltsunas, 24, of Boston, said that while his players often don't touch a rugby ball for five weeks between games, they give it their all on the field.
The team won a trophy in September for coming first in its bracket in the Pot Bellied Pigs 10-a-side tournament in Angeles City in the Philippines, said Kaltsunas.
The hardest match they played last year was at Singapore Cricket Club, where the local team made mince-meat of the sailors in a traditional, 15-a-side match.
"They had no mercy," recalled Kaltsunas. "But afterwards they took us to the club and showed us a good time."
The friendly reception is normal when the team visits foreign rugby clubs, he said.
"A lot of them feel it is an honor to host the U.S. Navy," he said.
Navy Airman Andrew Matyas, 23, of Tucson, Ariz., said the lack of rugby on the American Forces Network television channels means sailors watch games at Irish bars such as The Hub in Yokohama and Paddy Foley's in Roppongi.
When the ship is underway Matyas, whose hometown club is the Tucson Magpies, delves into his large collection of club and international rugby DVDs, from New Zealand, Australia, South Africa and Europe, that his father sends him.
Team members are excited about the upcoming Rugby World Cup in New Zealand this summer, which includes a match between the U.S. and Russia in pool play.
There are more than 5 million rugby players worldwide including more than 80,000 in the United States, according to a recent report by the Centre for the International Business of Sport. The report showed global growth of 20 percent since 2007 in the sport, which will return to the Olympics in 2016, over the past four years. Japan, which boasts more than 120,000 players, will host the 2019 Rugby World Cup.
Matyas said he'd like to see 2011 Rugby World Cup games on AFN, which has secured the rights to screen them.
"Just showing it might generate even more interest," he said. "There are a lot of guys who watch rugby on television at a bar and then come out for a game just to see what it is all about."