'The Witcher 2: Assassins of Kings': Medieval naughtiness
by
Brian Bowers
April 27, 2012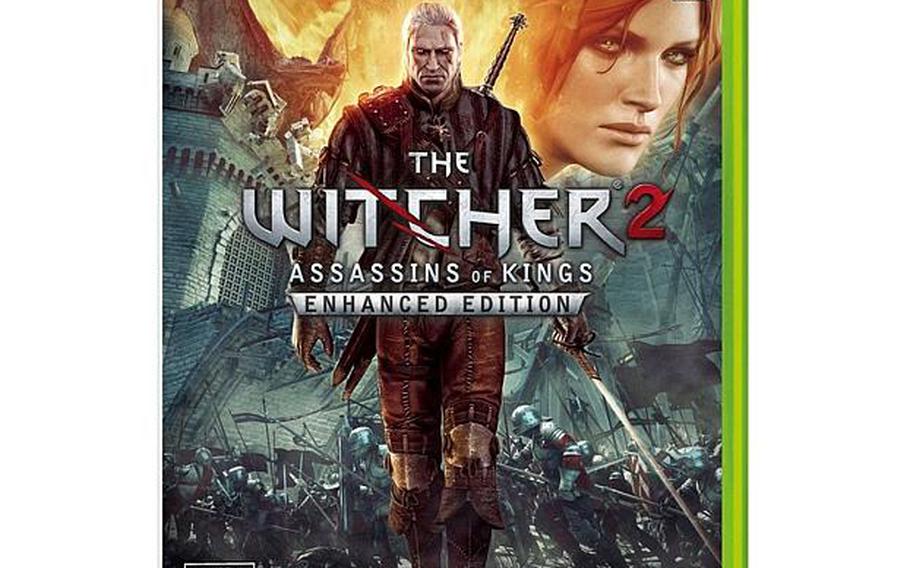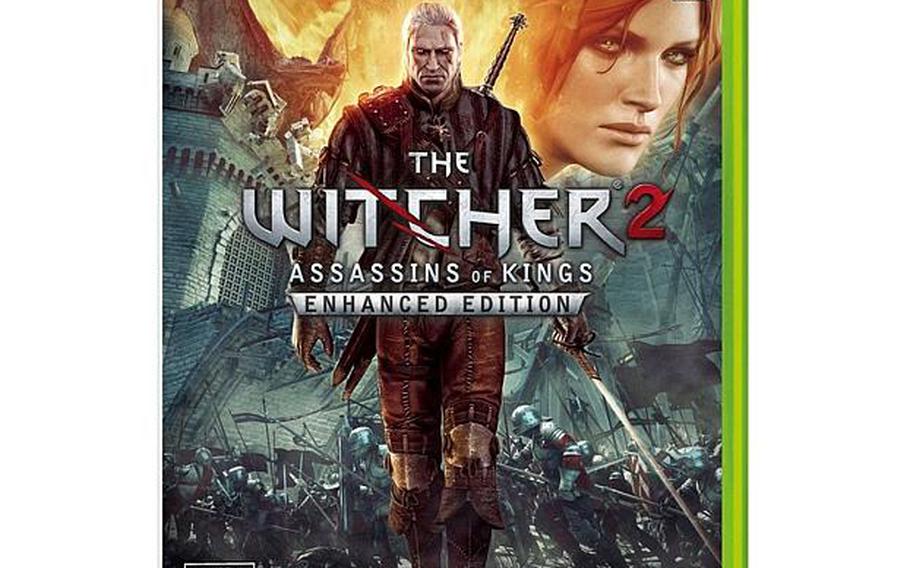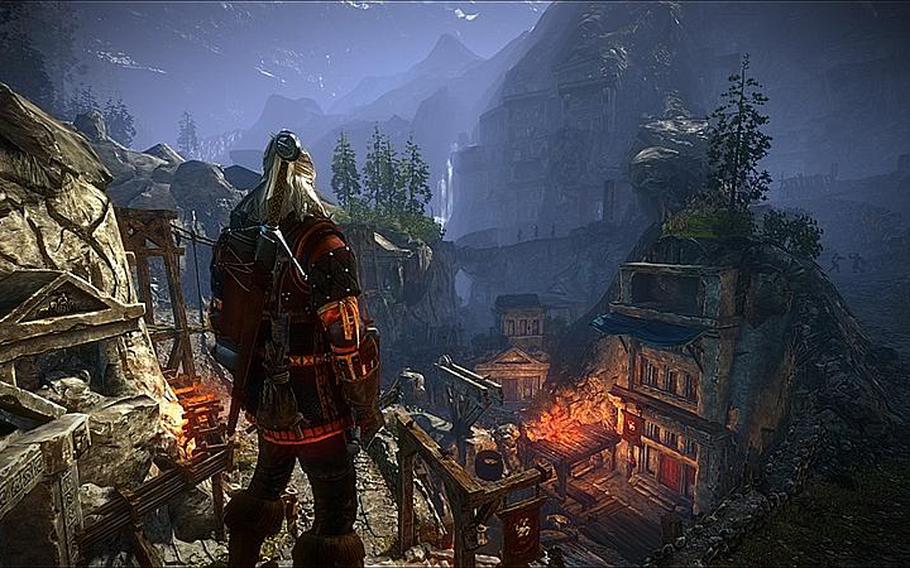 If there's something strange in your neighborhood, who you gonna call?
Well, if your neighborhood is a medieval town surrounded by a haunted forest, call Geralt of Rivia — the witcher.
Geralt is the monster-hunter featured in "The Witcher 2: Assassins of Kings Enhanced Edition." He uses two swords — steel for humans and silver for monsters — as well as spells and potions to rid the Northern Kingdoms of all sorts of nasty beings. However, his primary goal in "Witcher 2" is to catch the people responsible for killing the region's kings.
The role-playing game was developed by Poland's CD Projket RED and released for the PC almost a year ago to excellent reviews. The original "Witcher" never made the jump to consoles, but the sequel has now been revised, expanded and released for the Xbox 360.
"The Witcher 2" arrives a few months after two other excellent fantasy RPGs — Bethesda's "Elder Scrolls V: Skyrim" and Electronic Arts' "Kingdoms of Amalur: Reckoning." Interestingly, it plays like a hybrid of those two games. It offers rich graphics and a deep and interesting story line, like "Skyrim," and a fast-paced, diverse combat system, like "Reckoning."
However, the M-rated game seems to be taking quite a few of its cues from "Game of Thrones," which is known as much for sex as sorcery. The first instance of full-frontal female nudity appears just a few minutes into the game. Depending on the decisions you make for Geralt, there can be plenty more.
In addition, much of the dialogue is incredibly crass, with vulgar discussions of sex and bodily functions accounting for a large percentage of nonplayer characters' lines. Guards in some areas spend most of their time urinating against walls. And don't be surprised if you walk in on a sorceress who's spanking an assistant who's wearing nothing but her panties. It adds up to an experience that's more "immature" then "mature."
It also left me very conflicted. While certain elements range from irritatingly juvenile to downright uncomfortable, the story and gameplay are exceptionally good.
Geralt's journey begins when he's falsely accused for assassinating the king of Temeria. In his search for the real "kingslayer," the witcher meets fascinating characters, forges alliances, suffers betrayal and makes tough decisions.
Your decisions play a huge role in determining the course of the game and the fates of your friends and foes. Some decisions simply involve balancing what's expedient against what's right. At other times, the choice can be almost heartbreaking.
Of course, much of the story involves fighting — and that fighting is a lot of fun.
Geralt's main weapons are his swords, and he uses them with an abundance of flair. He whirls, slices and slashes as he bounds from foe to foe. When swordplay isn't enough, Geralt can work a little magic to hit his opponents with a stun spell, fire or trap or turn one enemy against another.
The controls directing these actions are very well designed. However, they sometimes feel a bit loose at higher difficulty settings — when you need instant response the most.
Aside from the soft-core porn and coarse language, my only other big gripe was the lack of a fast-travel system. Since most of the areas are labyrinthine, it seems that you spend half of your time moving from one destination to another. I would have enjoyed the ability to zip around the map instead of plodding from one point to another.
Finally, the graphics are exceptionally good. Most characters are well-rendered and move very realistically. The settings are beautiful — or appropriately grim. It's a joy to explore each of the grubby villages, stout castles and lush woodlands.
Bottom line: "Witcher 2" offers a superb story line, graphics and basic gameplay. However, it seems that the game never rolls too far before its more crass elements drag it down.
Platform: Xbox 360, previously released on PC
Online: www.thewitcher.com
---
---
---
---