The Venice of Japan: Yanagawa
---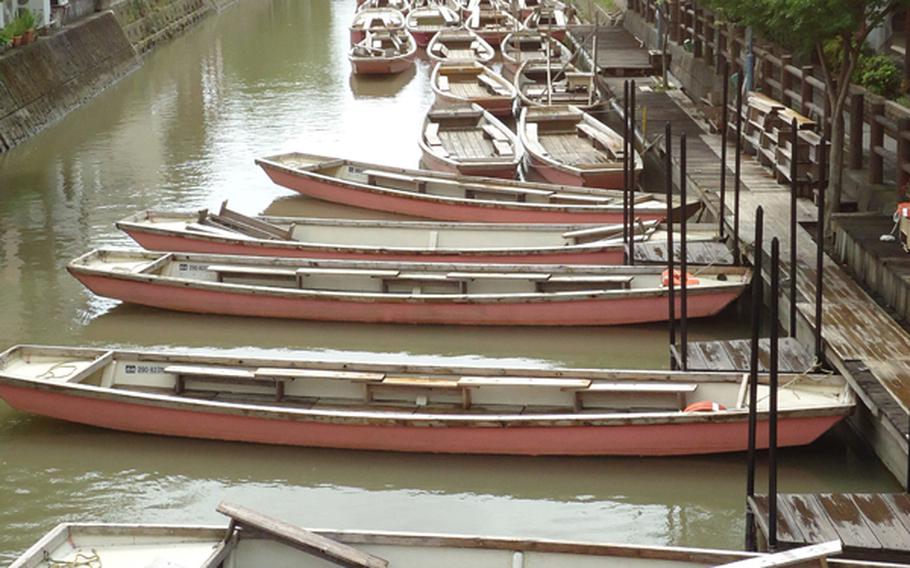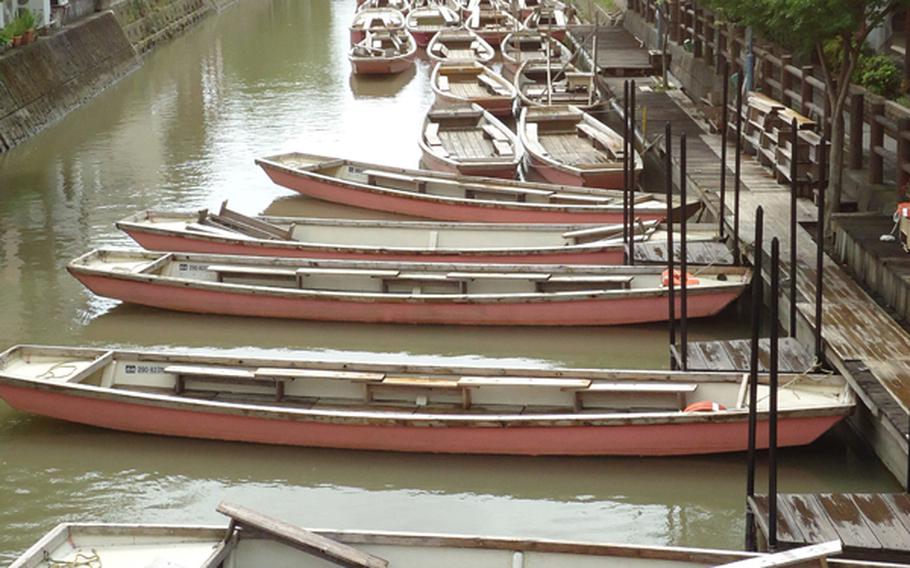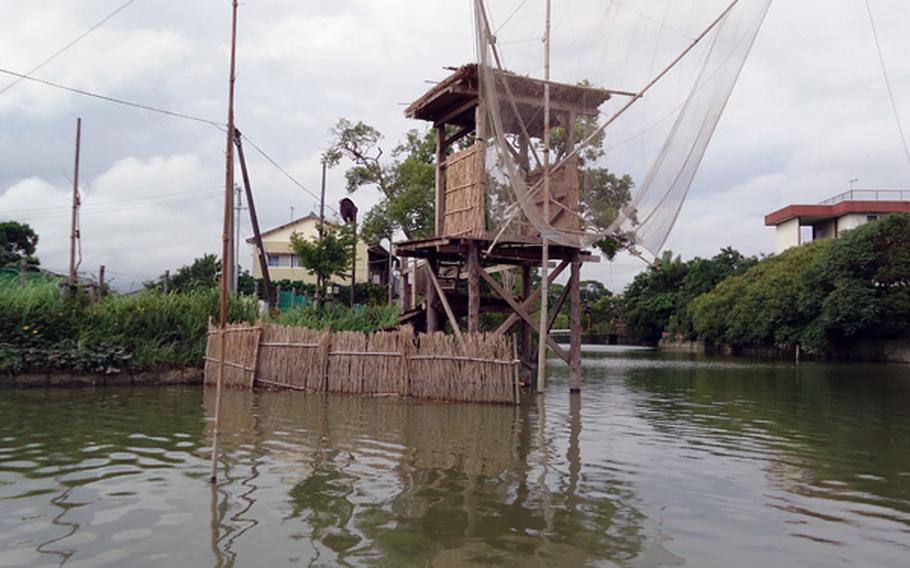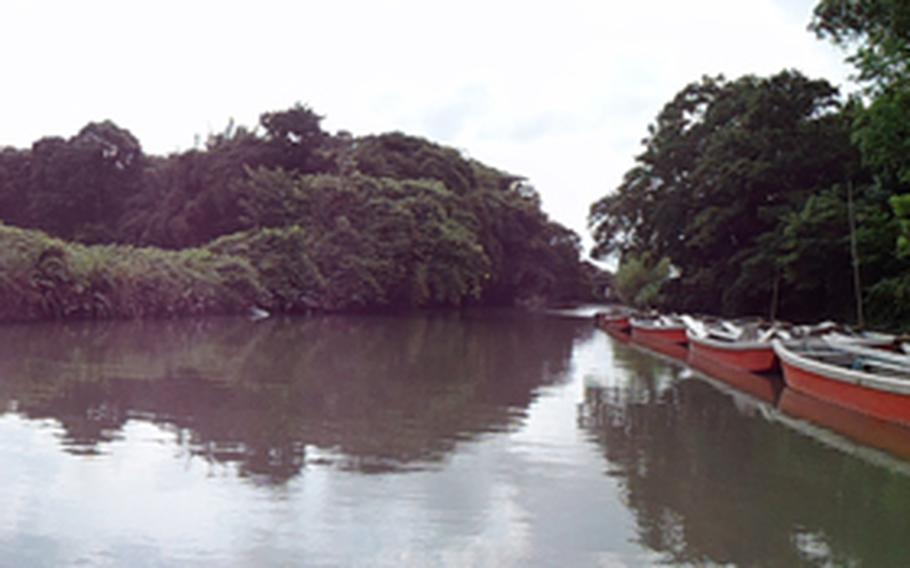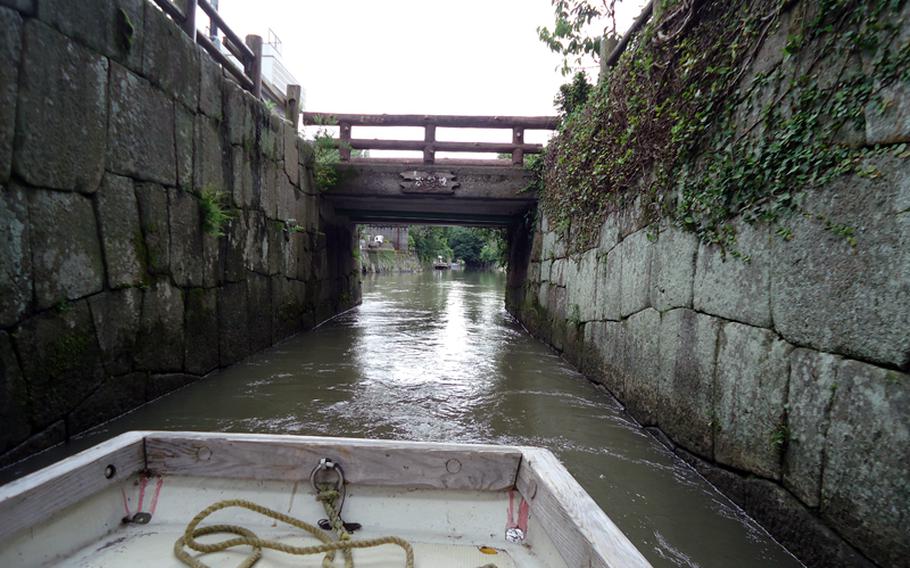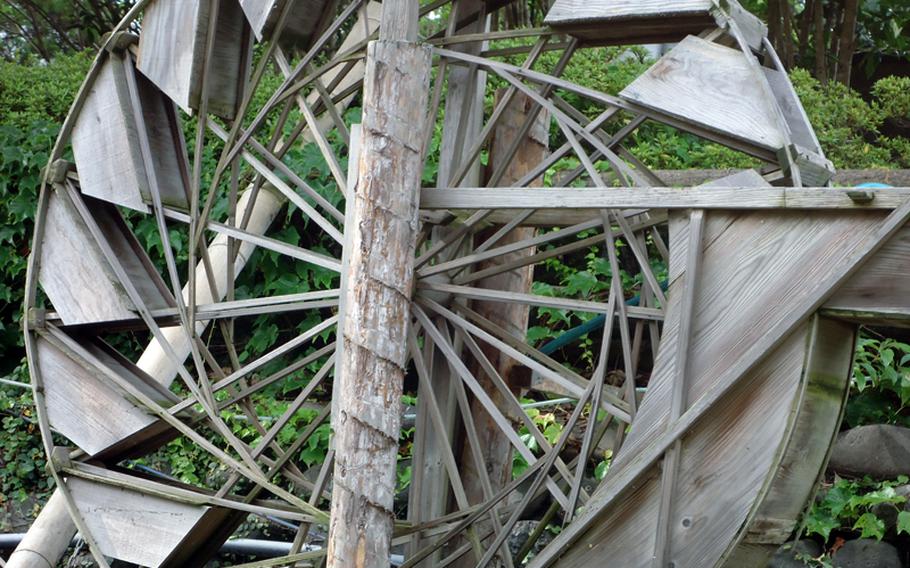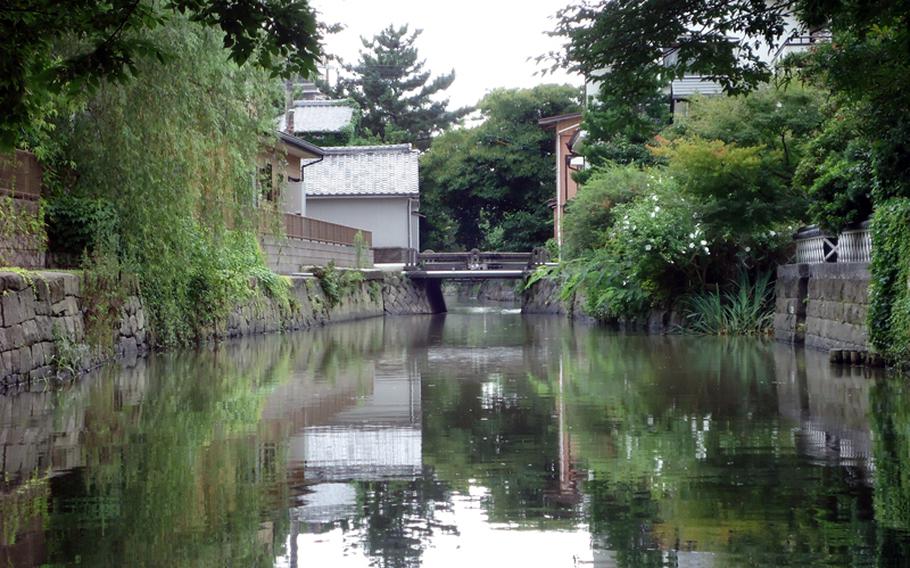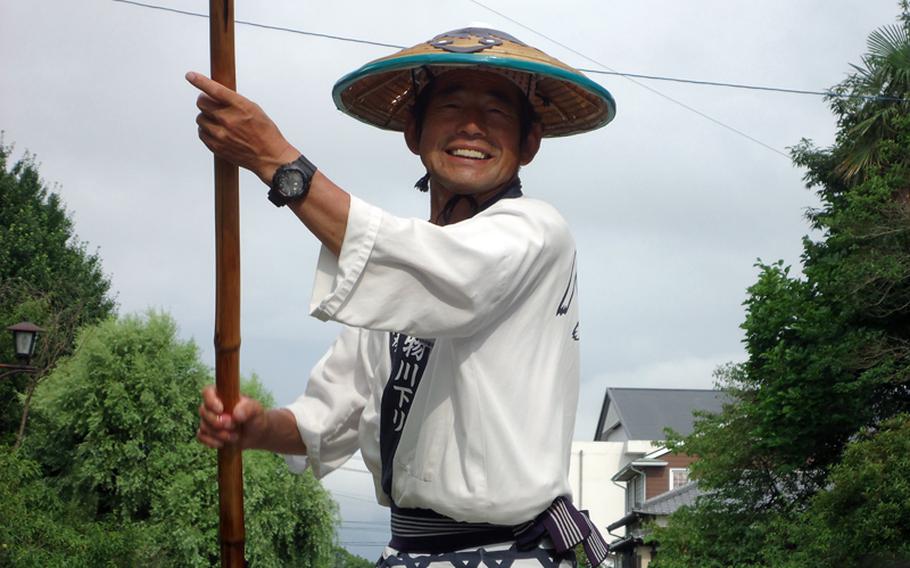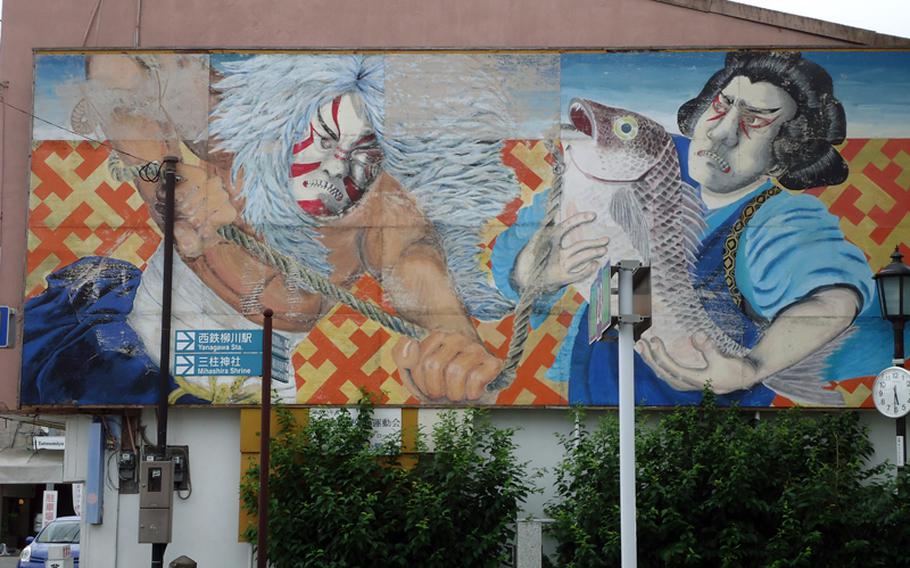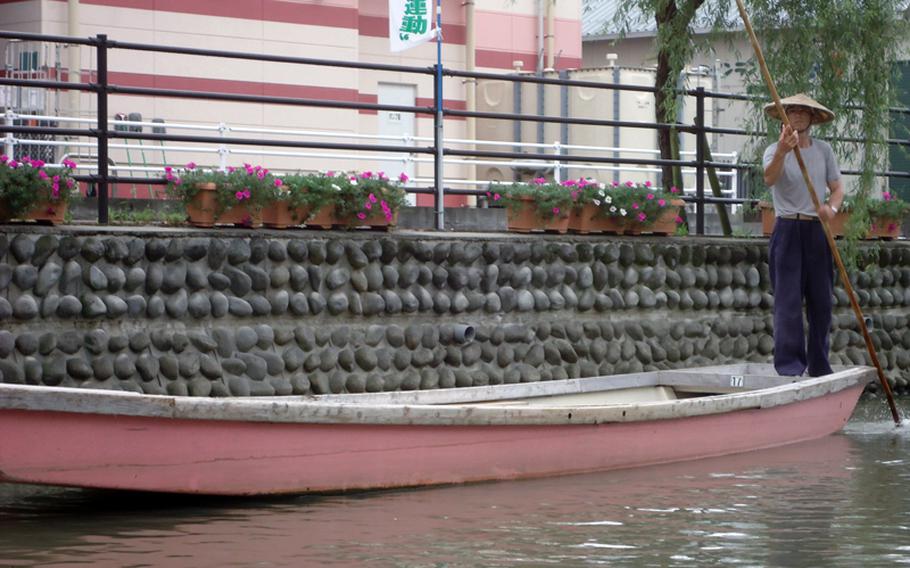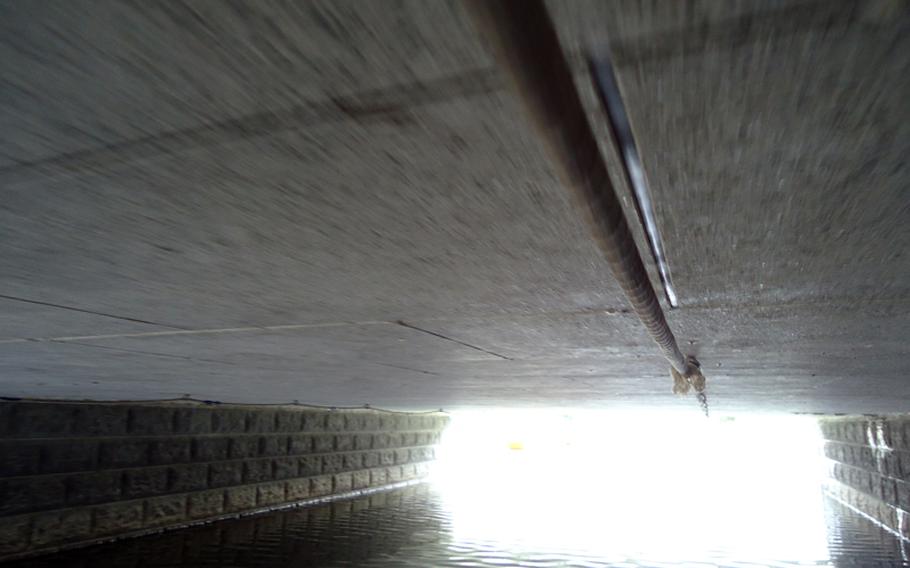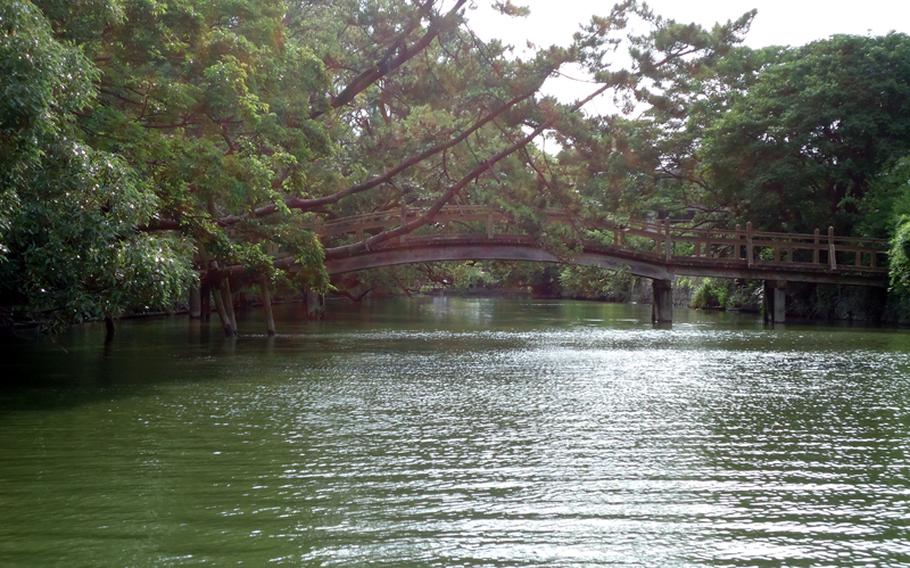 In the shade of ancient branches that extended from the shore and hung low over the murky water, two young lovers kissed, flanked by flowers and bright green river vegetation.
They exchanged longing, doe-eyed glances. Everyone smiled; the surroundings were so beautiful, this public display of affection only seemed right.
Suddenly, the sprightly old man behind the couple started singing as he steered the long boat through contracted arteries and expansive bends with a pole, past tourist attractions and historical sites, and under bridge after ancient bridge.
The boatman's traditional Japanese garb and bamboo oar were the only striking differences between this and a Venetian gondola. I was in a boat in Yanagawa, "the Venice of Japan."
This charming city of water, features 300 miles of waterways and channels. It's about 45 minutes by train from Tenjin in Fukuoka prefecture, or about two hours from Sasebo Naval Base on the island of Kyushu.
After parking next to Mihashira Shrine, we gravitated toward the rows and rows of boats at Yanagawa Kanko Kaihatsu, a water taxi stand under the large red bridge leading to the shrine.
For 1,500 yen each, we had our ride. For 1,200 yen more, I had my traditional Far East-inspired circular straw hat.
As we traveled at a snail's pace down the river, we traced the history of Japan's hometown of literature: 400-year-old bridges built and traversed by samurai; Yoko Ono's grandfather's house; a river walk that was the path to junior high school for one of Japan's most famed poets, Kitahara Hakushu. It had the charm of modern-day Japan, but at the same time, felt simple, old-world, like remote Vietnam or Cambodia.
Our boatman sang. We clapped quietly, in unison, and answered with the chorus. It sounded like, "Peachy, peachy, chapo, chapo, lan, lan, lan …" He was pleased, and so were we. It was deeply relaxing.
Curious mallards, splashing eels, and oxygen-huffing turtles swam close by. We passed statues, fishing platforms, meticulously planted and watered rice fields, and wheels spinning in the water.
We approached a slightly derelict establishment on a dock that looked like it might sink. A woman saw us coming and ran for us. She hawked an ice cream before we were out of sight.
At certain points we ducked so as not to hit our heads on the bridges. At one point, I had to lie down to make it under a tree branch that had grown over the water. I watched the leaves pass lazily by overhead. It fed the soul.
Soon, we were forced to snap out of our meditative state — brought on by the sheer beauty and peacefulness of the journey — stopping at the city's waterfront promenade.
Lucky for us, the promenade would ease us back into the real world. It was quiet, with cobblestone streets along the water, eel restaurants and sake shops.
It was a pleasant 2.5-mile walk along the river back to the car. We waved to others, now occupying the seats we had several moments before. Back to the real world.
"Peachy, peachy, chapo, chapo, lan, lan, lan …"
Planning a day trip to Yanagawa? Here are some other ways to enjoy the day:
• Visit Mihashira Shrine.
• Tour the birthplace of famed Japanese poet Kitahara Hasuku, and see his works at the Municipal Folk Museum.
• Sample eel — which the Japanese believe can keep you cool on a hot day — at one of the unagi restaurants along the promenade.
• Stroll among the ruins of Yanagawa Castle.
• Visit the Shinshohji Temple, built in 1600 for the grave of Tanaka Yoshimasa who lived in the Yanagawa Castle. It is said that the temple's main building itself is his grave.
• Marvel at Ohana's garden, Shoto Park, created in 1697 as a place of relaxation for the lord of the Yanagawa domain. It is now designated as a place of scenic beauty of the nation of Japan.
---
---
---
---