The Original Pancake House dishes up all-American breakfasts at Camp Humphreys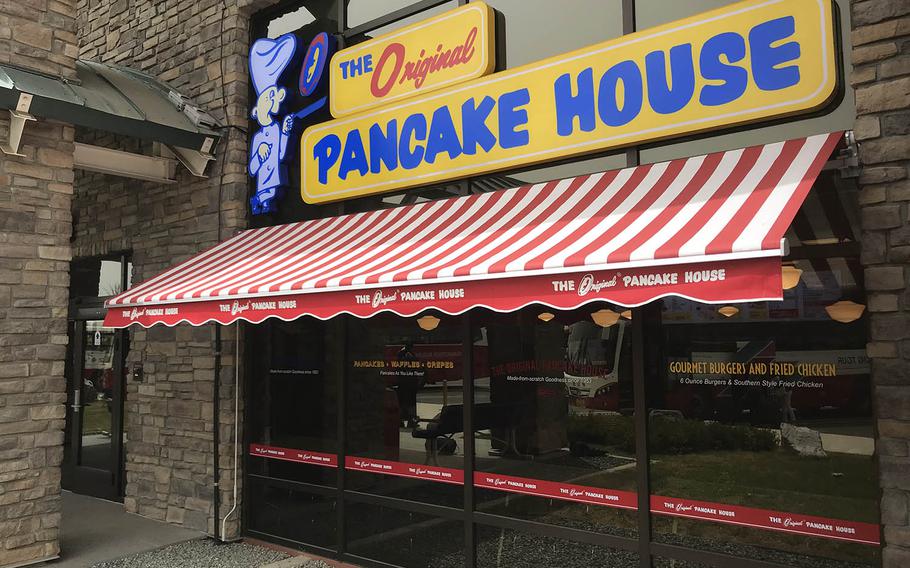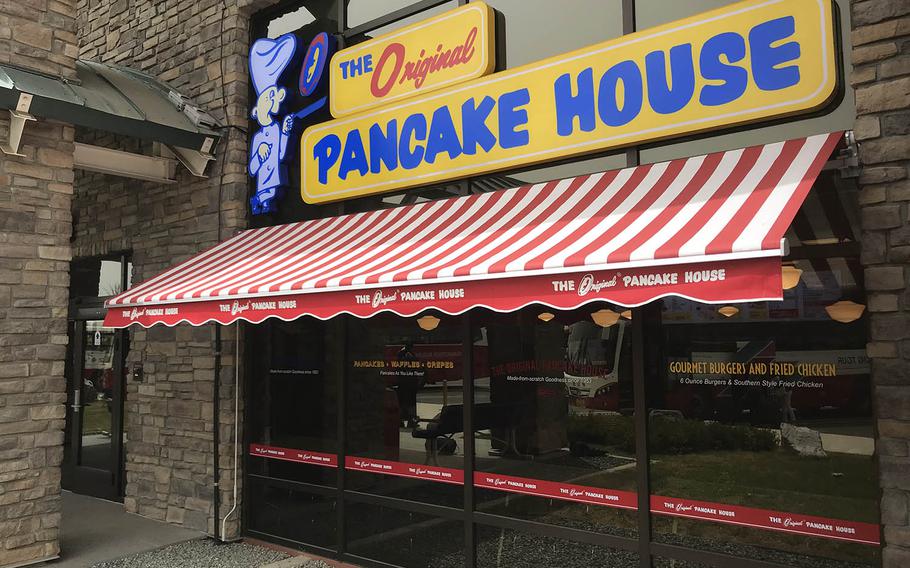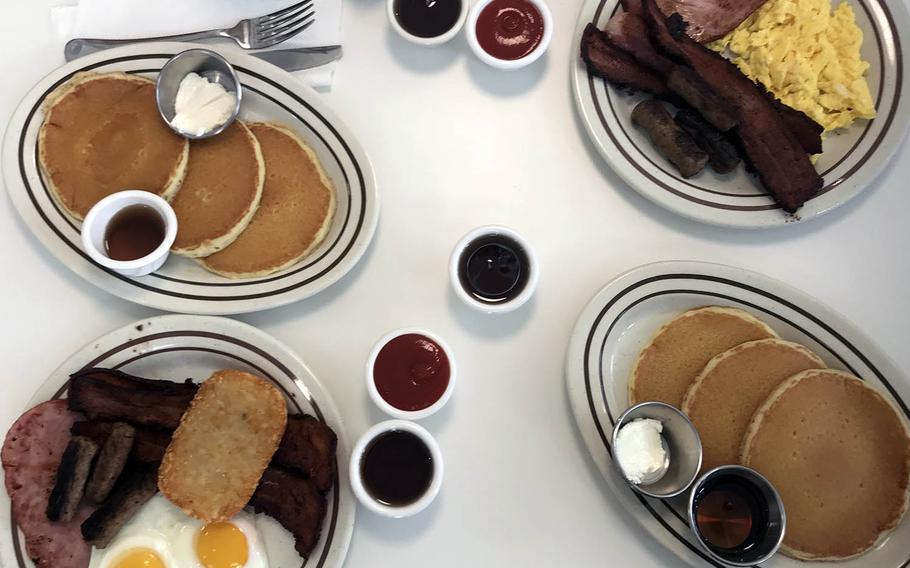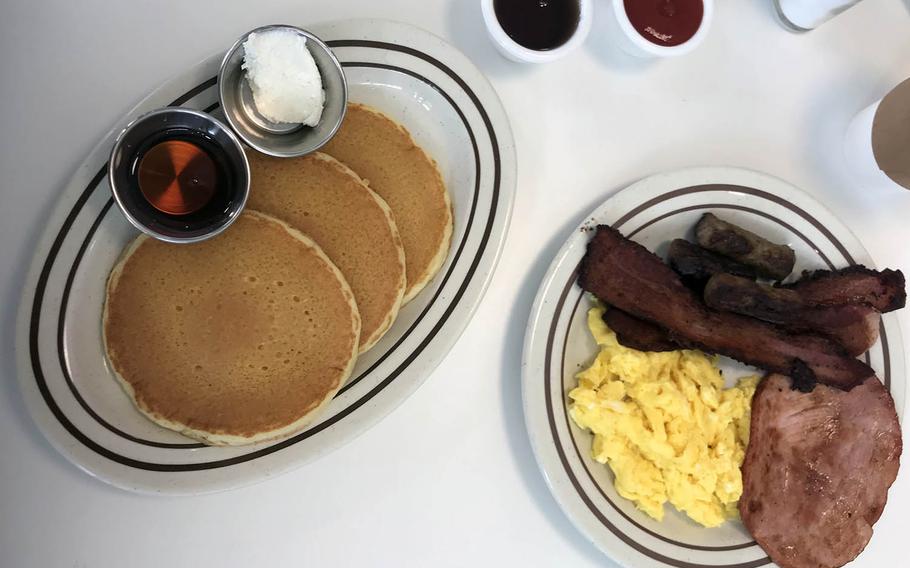 Camp Humphreys promises its American residents a taste of home — and in the case of pancakes, it delivers.
The Original Pancake House, which has two restaurants in Seoul, opened its third South Korean diner inside the new bus station on the recently expanded Army garrison in March.
The chain's other Korea outlets, located in the trendy neighborhoods of Itaewon and Gangnam, are popular with the brunch set in the capital — meaning customers looking for a bite to eat are often faced with long waits to sit down at a table.
At Camp Humphreys, however, The Original Pancake House's setup is more akin to a fast food restaurant, where customers pay at a counter and bus their own tables. The service is friendly and portions are generous.
On a recent Sunday, the brightly lit dining room was buzzing with families and soldiers.
The offerings available at the Camp Humphreys location will be familiar to fans of the restaurant chain, which got its start in Portland, Ore., though the Camp Humphreys location offers fewer choices.
The Original Pancake House claims it hasn't changed the recipe of its buttermilk pancake batter, which is hand-mixed every morning, since it first opened in 1953. So, it's no surprise that the star of the restaurant's menu are the pancakes — which come in a variety of mouth-watering flavors, including blueberry, banana, chocolate chip, coconut, Georgia pecan and even bacon.
Customers may add protein to their meal by choosing from a selection of meat — bacon, link sausages or ham — eggs, and scrambles, which are served with three buttermilk pancakes, hot maple syrup and whipped butter.
I couldn't decide, so I ordered the meat lover's special, which had all three. I especially enjoyed the crispy bacon, which contrasted nicely with the sweet syrup on the fluffy pancakes.
The pancakes themselves — my first time having them in years — were really good, not too eggy or dry. And, if you're a flavored syrup fan, the restaurant offers blueberry or tropical pancake syrups for an additional cost.
Also on the menu: three types of chicken and waffle dishes including Southern fried, Nashville hot, and chicken tenders. Those who aren't in the mood for the famous sweet and savory combo can order either separately.
The Original Pancake House also dishes up uniquely American side dishes, including hash browns, specialty syrups and homemade sausage gravy fries. A special blend of coffee, along with sodas and other beverages, can be added to any meal.
No substitutions are allowed — although customers who order egg dishes can upgrade their choice of pancakes from buttermilk to a flavored option for $2.
Location: Building 1780 in the bus station on Freedom Road, Camp Humphreys, South Korea. In Seoul, locations are 172-2 Itaewon-dong, Yongsan-gu and 523-20 Sinsa-dong, Gangnam-gu.Directions: If you enter Camp Humphreys from the CPX gate, turn left at the first intersection and you'll see the restaurant on your right off Freedom Road.Hours: Camp Humphreys location is open 6:30 a.m.-9 p.m. Monday-Sunday.Prices: Pancakes, waffles and crepes range from $6.50-$9.75; Egg dishes from $9.75-$15.75; Chicken and waffes from $12.75-$17.50.Dress: CasualInformation: Camp Humphreys location phone number: 070-7597-8000.