The noodles are tasty at Yomenya Goemon, the largest spaghetti chain in Japan
by
Allen Onstott
June 22, 2017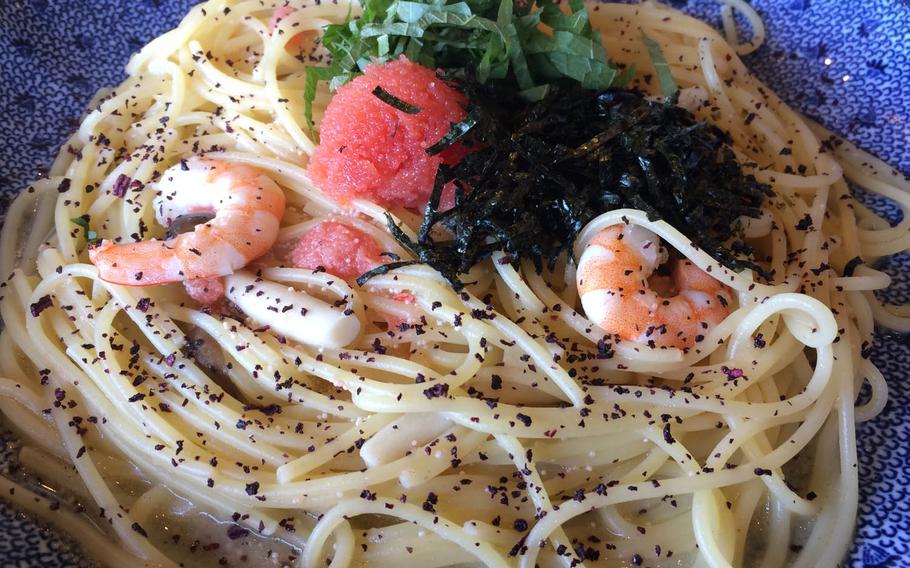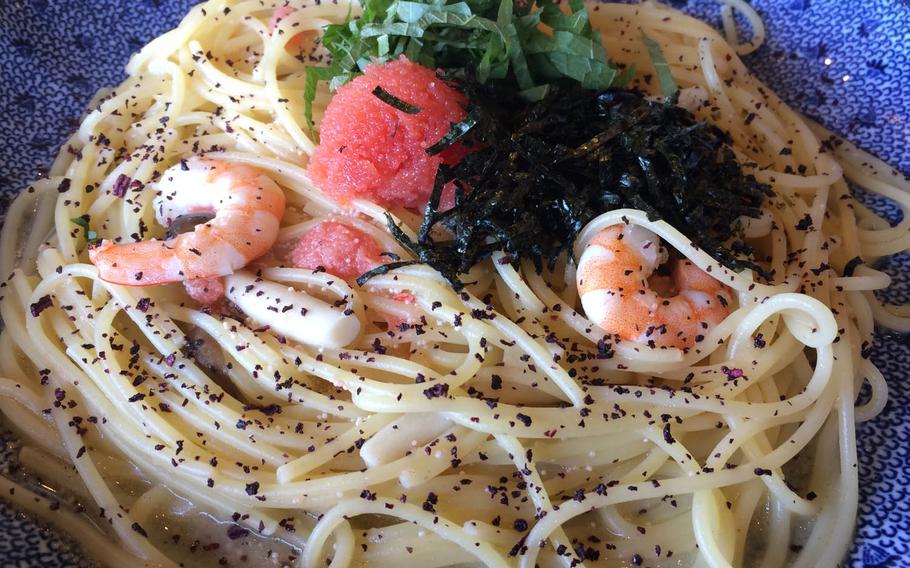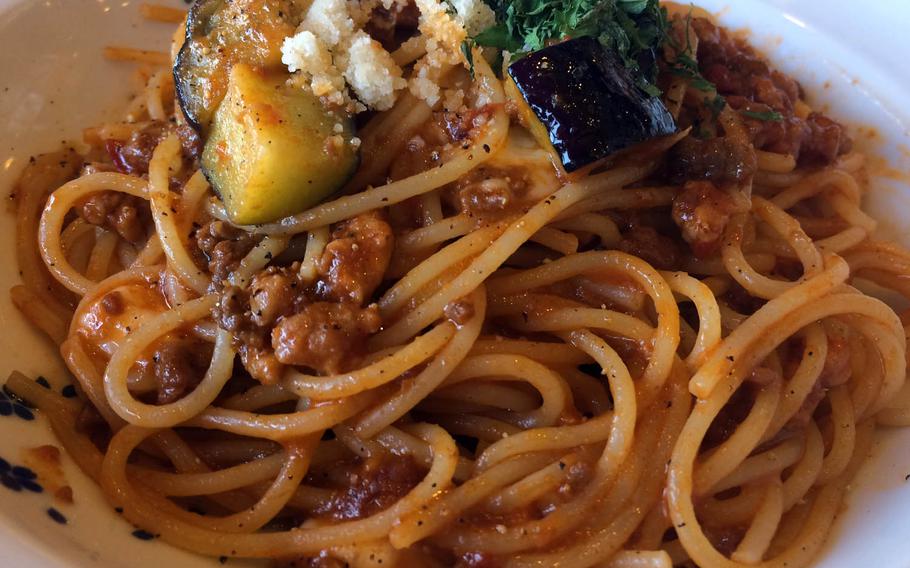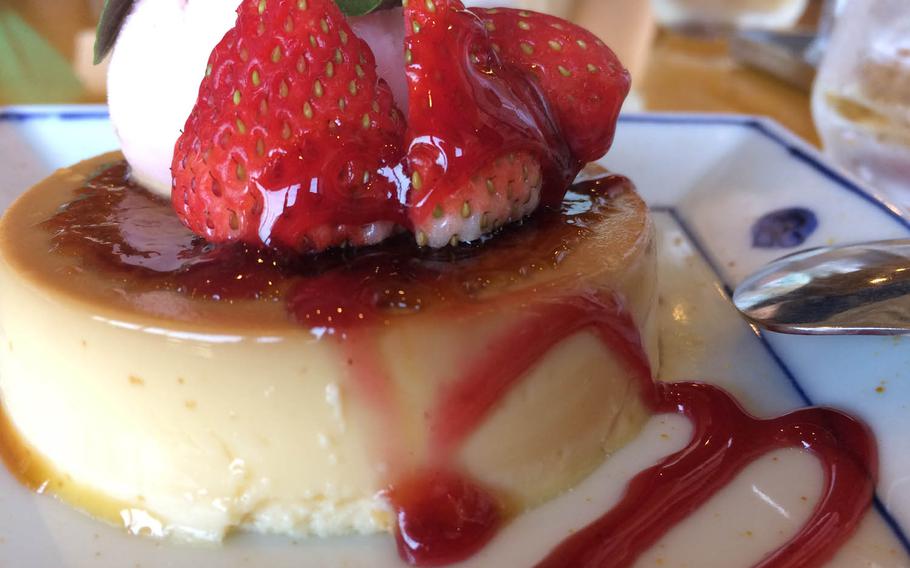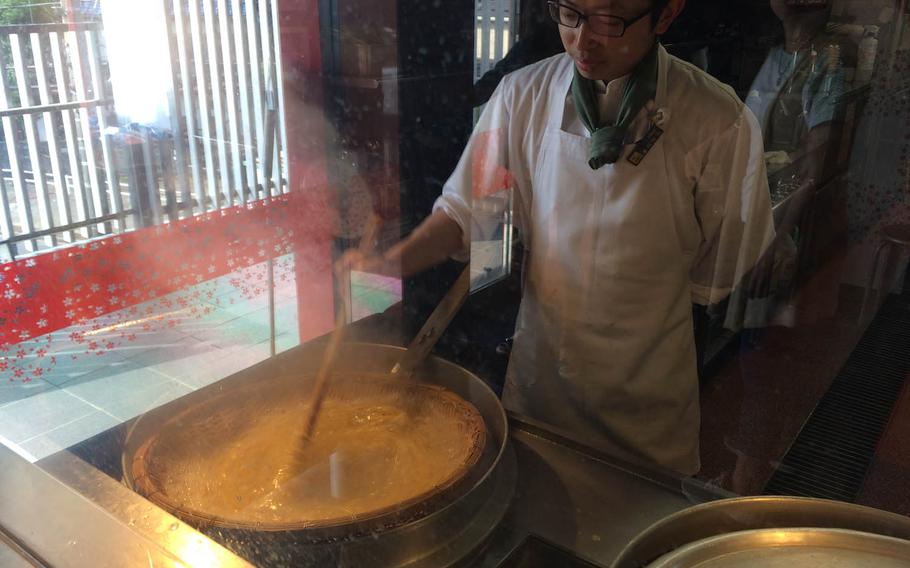 Carb loaders looking to boost their energy for a day exploring Tokyo should check out Yomenya Goemon, a chain restaurant specializing in pasta.
The eatery has been serving energy-packed, freshly cooked noodles since 1976, when the first Yomenya Goemon opened in Shibuya.
Today, with almost 200 outlets, it's the largest spaghetti chain in Japan, the restaurant boasts.
"We have been creating outstanding Japanese-style spaghetti for 40 years using ingredients directly imported from Italy," the company's website says.
On the way through the door you can check out life-size mockups of the various menu items.
Kids' meals are a great deal at 500 yen (about $4.50) for a generous portion of spaghetti with meat sauce, a side of thick fries, a choice of juices and scoop of strawberry ice cream.
Adult "junior meals" (800 yen, or about $7) come with three choices of spaghetti, fries, juice and a sundae with banana and chocolate sauce.
The spaghetti noodles are outstanding — firm and not oily or undercooked. You can see how fresh they are by peering into the kitchen through a large window to watch them boil.
There are no English-language menus or information. The sign on the front of the restaurant is in Japanese; however, English speakers can order by pointing at large photographs of meals on the menu.
There are 25 types of spaghetti to choose from, including basil, mushroom, shrimp, crab, oyster, avocado, ham, egg, chicken, seaweed and vegetable.
I settled on Mentaiko, pasta with spicy cod roe with shrimp, mushroom and herbs. Sprinkled with seaweed and a hint of salt, the texture was firm and cooked just right. A generous portion of grated cheese, mushrooms and shrimp accompanied the pasta, and there was a small scoop of spicy cod roe that blended in to add a slight zest of spice.
The Japanese salad was a little small but tasty with strips of radish, topped with what tasted like small peanuts and lettuce.
For dessert, matcha (green tea) chocolate with matcha latte ice cream was a little sweet. However, the ice cream helped wash down the heavy chocolate taste of the sauce and cake.
I also tried the creme brulee with strawberry ice cream. The pudding was a cross between tapioca and tofu — light but just heavy enough to lend texture to the sweet raspberry sauce and with a micro-thin caramel disk on top.
YOMENYA GOEMON Location: 193 locations throughout Japan. For the one near Tama Hills Recreation Area, exit the gate and turn right. The restaurant is on the right above a coffee shop. The chain also has locations in Tachikawa and Hachioji.
Hours: 11 a.m. to 10 p.m. (last order at 9:30 p.m.) daily, closed on Jan. 1.
Prices: 500 yen for a full-course kids' meal; 800 yen for a generous "junior" full-course set. Spaghetti entrees cost between 950 yen and 1,300 yen; drink bar and salads start at 180 yen; pizzas start at 450 yen.
Dress: Casual
Information: In English: http://en.yomenya-goemon.com