The meat keeps coming at Bovino's in Chatan, Okinawa
---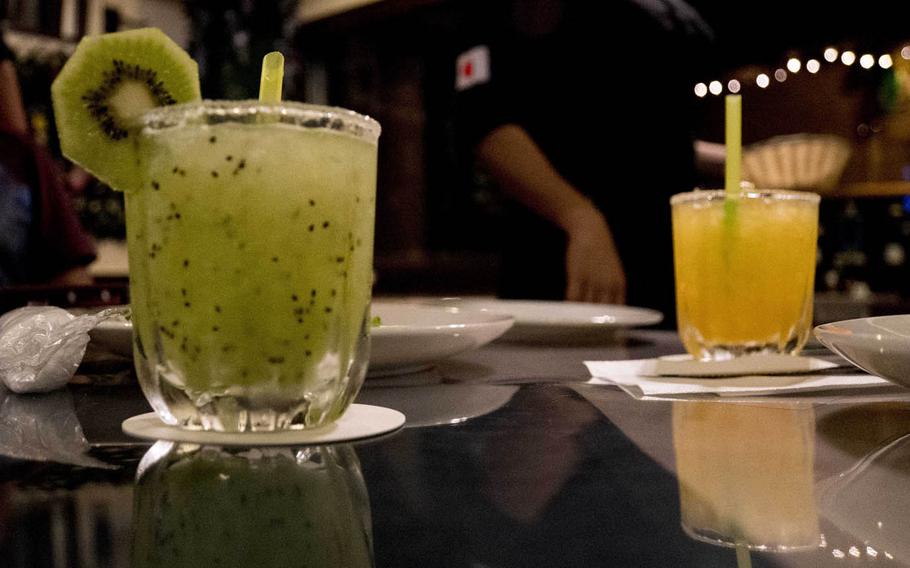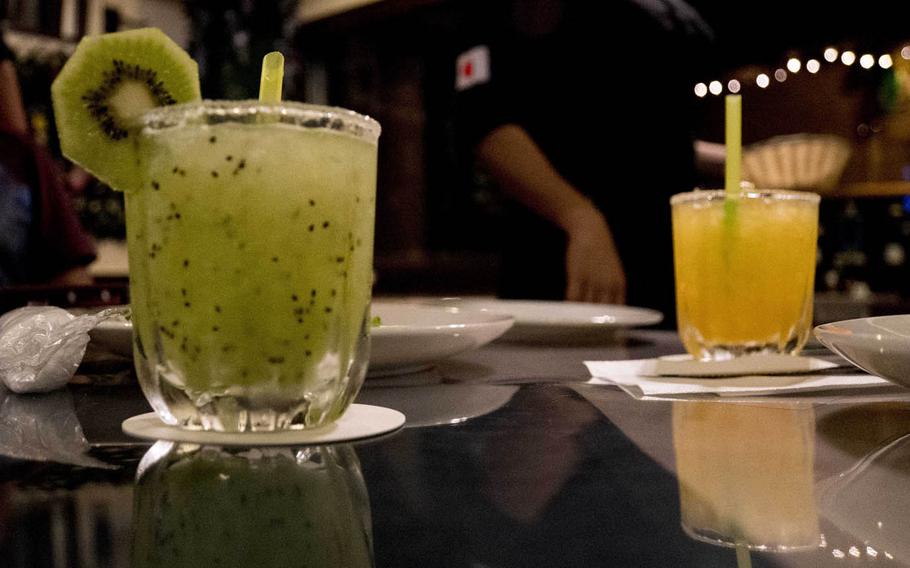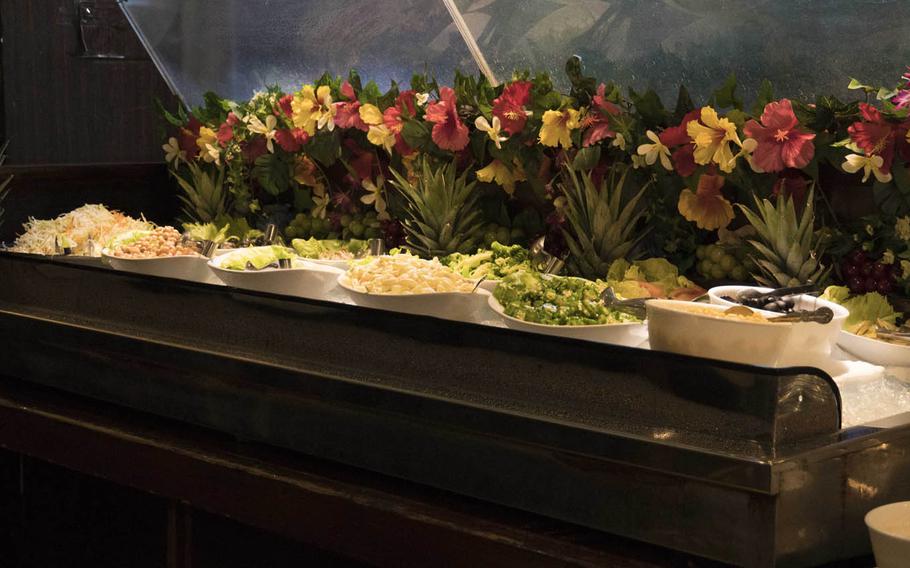 Meat comes in many forms — and it keeps coming for 90 minutes — at Bovino's, a Brazilian steakhouse in Chatan that's been serving Okinawans for half a decade.
Opt for the all-you-can-eat meat deal and you'll get continuous service with waiters bringing skewers of lean rump sirloin steak, top sirloin, pork ribs, barbeque chicken, garlic steak, pepper steak, Brazilian sausage, roasted chicken and, for the adventurous, chicken hearts to your table.
The waiters slice as much meat as you want, put it on your plate and return with more.
Bovino's, marked by a large yellow sign out front, is Brazilian, but the atmosphere is similar to what you'd find at a fine steak house in the U.S.
Staff is friendly, good smells waft from the kitchen and there's enough room inside to accommodate a large group.
The meat selection is complemented by a buffet that includes a salad bar, Brazilian rice, beans, curry, fish and other marinated meats. Selections change slightly each day.
Looking for something sweet? Indulge in one of 13 500-yen (about $5) fresh fruit juices that can be mixed together or with liquor.
After your 90 minutes in meat heaven, servers bring a desert of fresh-grilled pineapple that's been rolled in apple-smoked cinnamon and is still steaming as it's sliced in front of you.
Bovino's is a bit expensive, but it might be the only Brazilian restaurant on the island, and skewer service is a unique experience that features quality cuts of predominately Brazilian meat.
The restaurant is open 365 days a year and offers special spreads on both local and American holidays.
BOVINO'S Location: Address: 1-12-7 Chatan, Chatan-Cho, Okinawa. Bovino's is in Chatan's Hamby Town neighborhood. Drive to the intersection of routes 130 and 58 in Chatan, go west to the first intersection and then take a left. The restaurant will be about 50 meters down the road on the right.
Hours: Open daily, 11 a.m. to 2:30 p.m. for lunch and 6 p.m. to 10:30 p.m. for dinner.
Prices: 1,490 yen for lunch (about $15); 3,090 for dinner. Cocktails cost 800 yen.
Dress: Casual
Information: 098-989-5934; bovinos-okinawa.com/index.html
---
---
---
---