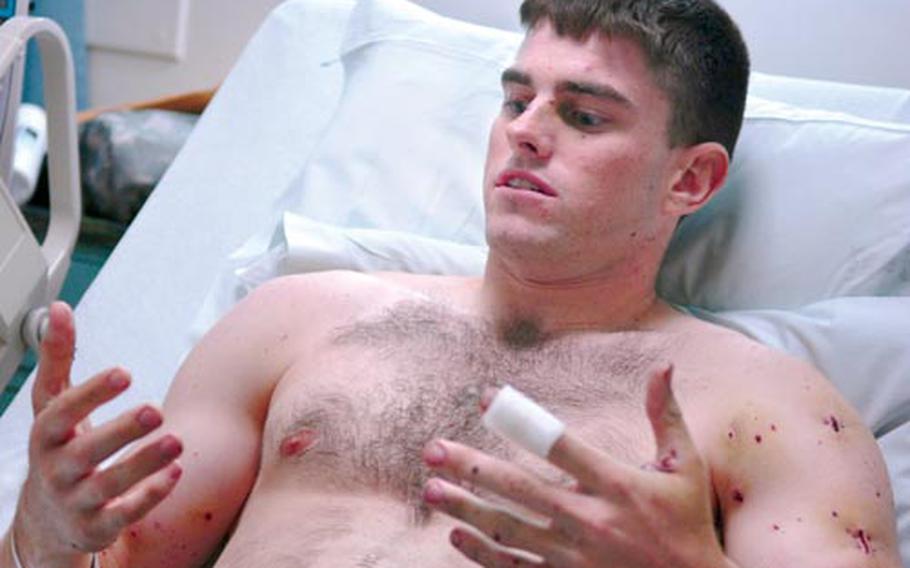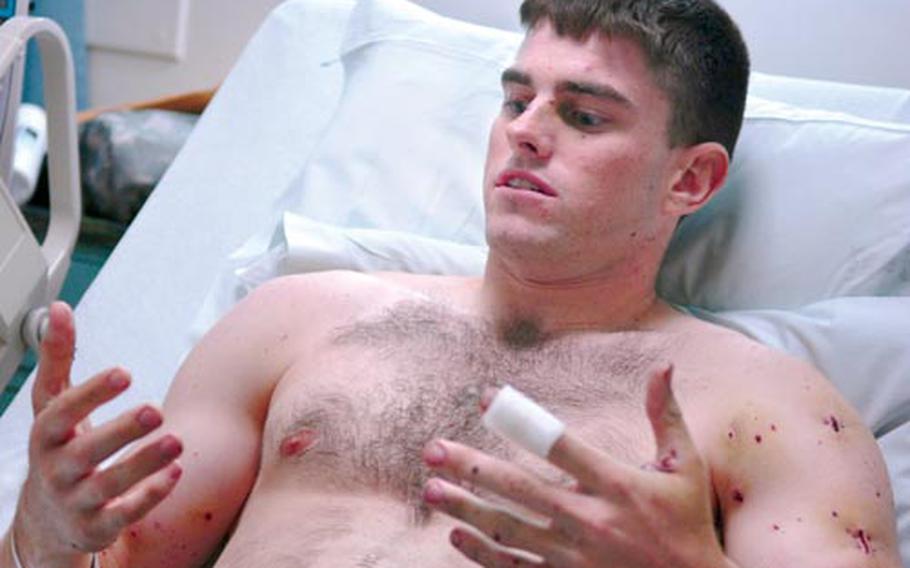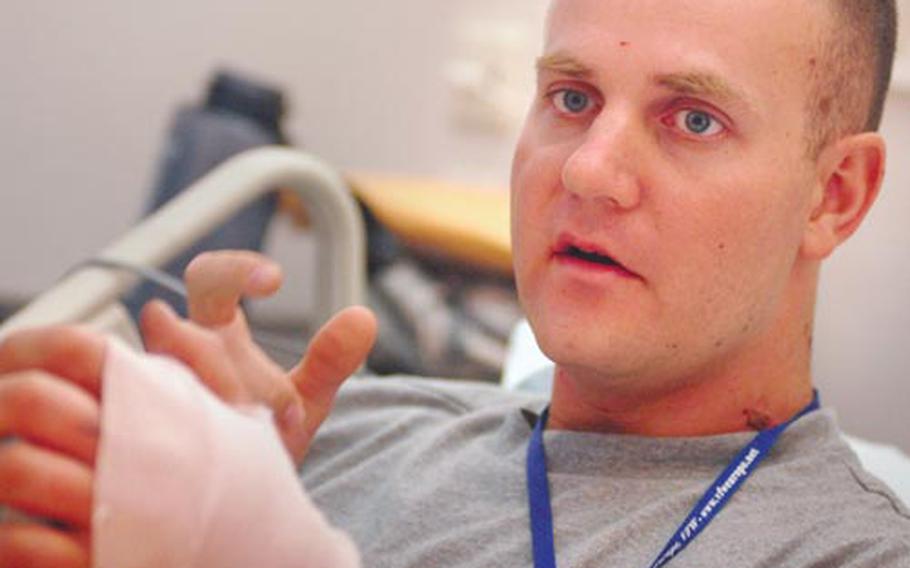 The deadliest battle of the entire rotation for the 173rd Airborne Brigade Combat Team occurred just weeks before the soldiers involved were set to head back to Italy. And only a few miles from the battalion headquarters.
Nine members of Company C died July 13 at a temporary outpost in Wanat, Afghanistan, as they fended off an attack by enemy forces that outnumbered them at least three to one.
"Seven kilometers back to Camp Blessing," said Lt. Col. Bill Ostlund, commander of the 2nd Battalion, 503rd Infantry Regiment. "But it might as well have been 1,000 miles."
That's because that area in Kunar province — like most of Afghanistan — isn't easy to navigate by ground. In fact, Ostlund said that's partly why the soldiers were in Wanat in the first place.
Many of them had previously been stationed at Camp Bella, another nine kilometers up the Waygul Valley at the end of the narrow, dirt and gravel road cut into the mountains.
But the temporary outpost, established by U.S. forces under a previous rotation, was even less accessible. A "Jingle Air" helicopter had been forced down on the landing zone in June, showing that U.S. reinforcements coming via air would have a difficult — if not impossible — time touching down there, he said.
Bella frequently came under attack. And there was likely worse to come.
"There was a lot of intelligence [that] the enemy was going to make a large concentrated effort to attack Bella, capture Bella," Ostlund said.
Since there was also little progress getting the locals to support the Afghan government, the decision was made to abandon Bella — technically outside of the battalion's purvey in Nuristan province anyway — and move down the valley in Wanat.
"Our reason to go there was to mentor the government, build the security forces and spur economic development," Ostlund said. "The same three aims we tried to achieve everywhere we went."
The plan was to establish a semi-permanent outpost in Wanat on land that the Afghan government had identified 10 months before. Enemy forces were probably well aware of the plans to build there, Ostlund said, and it's likely they had formed a plan of attack long before a compound was even established.
U.S. forces had only been there a few days when the attack occurred so there hadn't been enough time to set up anything more than a basic defensive perimeter in Wanat. The main compound consisted of Humvees, a few fortified positions and concertina wire. An observation post was built outside the perimeter to give the American forces an early warning of a potential attack.
That attack started around 4 a.m. The first targets were the mortar pit where U.S. forces would traditionally launch any counterattack and the command post. Both targets indicated previous scouting, Ostlund said.
Enemy forces included fighters from places such as Chechnya and Pakistan and numbered at least 200, Ostlund said. Afghan National Army soldiers later estimated even higher numbers during reconnaissance after the battle. About 40 U.S. soldiers and half as many ANA soldiers soon came under a continual barrage of rockets and automatic weapons fire. The observation post became a key target.
"The volume described was in terms of 'unbelievable,' " Ostlund said.
Eight of the nine U.S. soldiers were killed defending the observation post. Contrary to media reports, the enemy did not seize it, Ostlund said.
"The observation post was never compromised, captured or overrun," he said. Nor were all the soldiers who were originally stationed there killed.
Three different groups of soldiers rallied to the spot to bring in ammunition and support their comrades already there.
"And casualties were taken among all three groups," he said.
Though the mission was geared for a platoon-sized element, Capt. Matt Myer, the company commander, was also in Wanat, directing the defense of the compound. First Sgt. Scott Beeson, the company's top enlisted soldier, assembled a convoy at Blessing — about 30 minutes away by Humvee — as soon as the first reports of the attack were in. Aerial assets, much further away, also quickly responded — eventually strafing enemy positions and bringing in additional ground forces.
Though most of the heavy fighting was over that morning, Ostlund said that sporadic fighting continued over the next few days as the U.S. and ANA chased retreating enemy forces further from the battlefield. At least 52 insurgents were reported killed and intelligence indicated that more than 100 others were wounded — many seriously enough that they likely later died, Ostlund said.
Because it would have cost hundreds of thousands of dollars to establish a defensible compound in an area that had demonstrated no support for U.S. or Afghan government forces, Ostlund said the U.S. decided to pull out.
The Army took about $1.4 million in funding for identified projects with them — along with its dead and wounded.
---
---
---
---