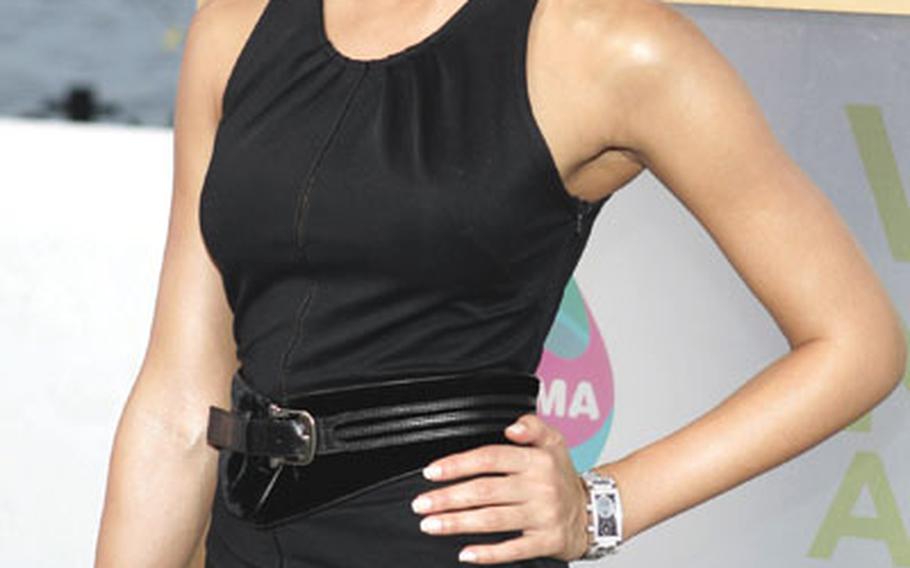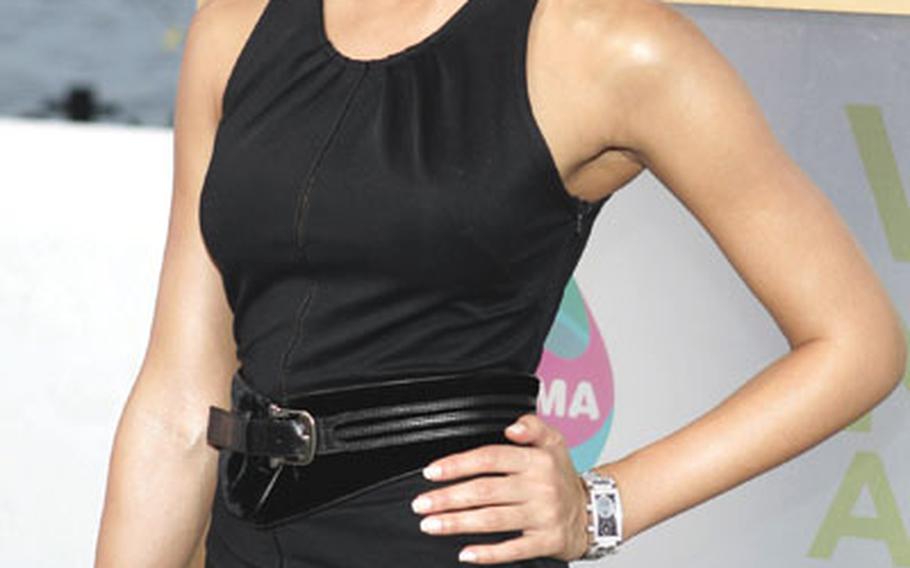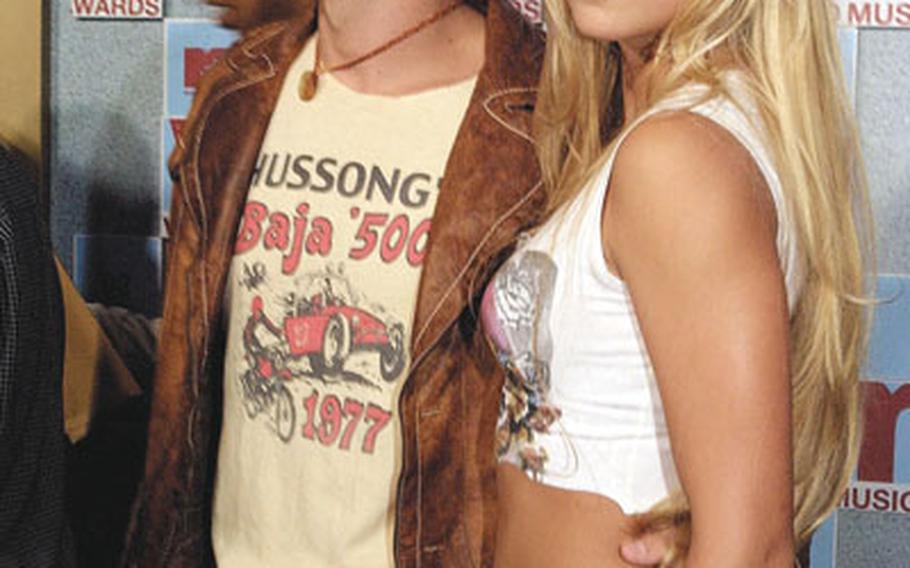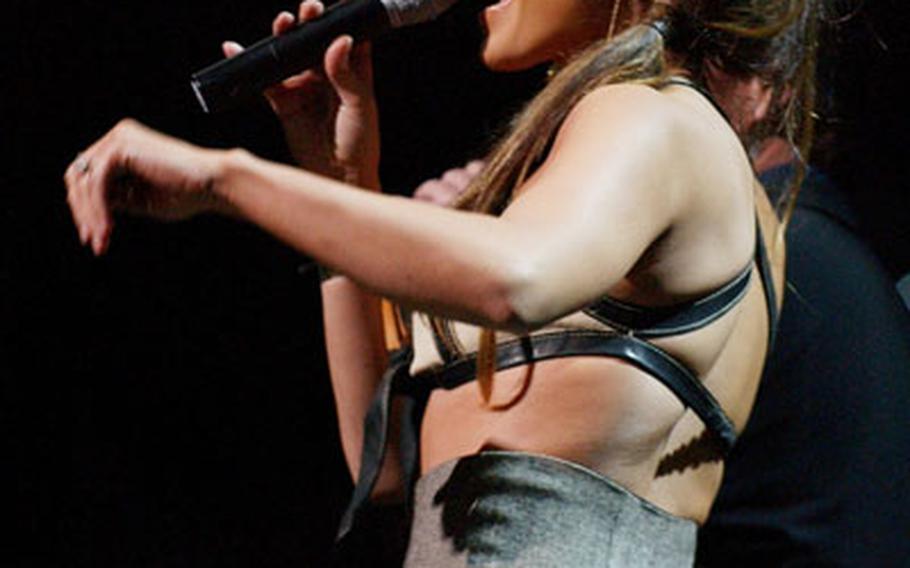 For decades, eons, men of the human race have studied the female rear end, considering its every curve and contour with the thought, "I wish I could express this in numbers."
Turkey bacon, non-stick cookware, dandruff shampoo — science has contributed many great advances to humankind in the past, but until recently there hasn't been that most important of discoveries: A formula to convey mathematically how much junk is in the trunk.
But David A. Holmes, a senior psychologist at Manchester Metropolitan University in England, released the species from this dark age of ignorance with an equation that can quantify the appeal of a butt in a number from 0-80, with those at the low end classified as "Exercise! Diet! Hope!" and bums at the top strata, "Perfection."
The equation: (Shape + Circularity) x (Bounce + Firmness)/Skin Texture — Vertical Ratio = Bum Score
With numbers plugged in from a matrix provided by Holmes (see below), the formula produces numerical ratings for booties of all size and description, from pert to sagging, male and female, resembling both overfilled balloons or bags of nickels.
Asked to deduce the formula as part of a public relations campaign for a wine maker, the professor came up with characteristics of a derriere that would make it appear "healthy," and rated them accordingly, he said.
For Bounce, defined as "well-hidden muscular firmness that prevents wobble," for example, scores range from 1 for "Nothing can stop this badly contained jelly," to 5 for a diamond-hard butt that wouldn't jiggle if you put it in a paint shaker.
"The bum doesn't lie when it comes to health," Holmes said.
The highest scores in the system are seen from women with two specific types of trunks, referred to as the "Kylie Minogue" model and the "womanly" version, he said.
The first, embodied by the lanky Australian singer, is typified by small, pert, athletic and almost impossibly spherical characteristics. The second, championed by Jennifer Lopez, is more pear-shaped and substantial, while not giving up anything in firmness, texture or vertical ratio ("This should aim [for] the top-heavy side of symmetrical," the study reads.)
On the male side, where leanness and muscularity replace items such as circularity and bounce, the highest- scoring celebrity was the Muscles from Brussels himself, Jean-Claude Van Damme, Holmes said.
To devise the equation took Holmes about a month, he said, a time spent, well, ogling a lot of rump.
"There was quite a lot of looking at rear ends," he said. While the good doctor hopes the formula will be used as a frank way to get people to assess their health, he also admits that some "researchers" may also just use it for self-serving purposes.
"I think they just want to do research they enjoy," he said.
Sizing up the starsStripes asked David Holmes to look at three celebrity butts for his assessment — though he said he could really only judge a good bum in person.
ANNA KOURNIKOVA -Judging from a photo of the comely retired tennis player in Spandex, Holmes deduced that Kournikova had a mid-grade back end. "The overall shape is pretty good," he said, adding that it's "not tending to droop." However, the blonde calendar girl was a bit bottom-heavy. "The buttocks do lie slightly on the thighs," he said. "It's not quite as pert as some bums."
JENNIFER LOPEZ - Queen of the womanly, more "motherly" humps, J-Lo's cheeks are "definitely on the youthful and firm-looking side," Holmes said. Slightly teardrop-shaped but retaining good vertical ratio and sacrificing nothing in terms of texture (assumingly), it scores very high on the equation and has not suffered from exposure to camera flashes.
JESSICA ALBA - Perusing a photo of Jessica Alba in a bikini at the beach, Holmes was not all that impressed by the actress's back. The Alba bubble appeared "somewhat wider," than top scorers, was "fairly flat on top," and flopped over too much at the bottom, he said. "It's a bum which has been guided by diet, perhaps, but needs exercise." If anyone does, he would know.
the matrix
OVERALL SHAPE -Which describes your bum shape?Score A trodden-on square doughnut 1 A pear dropped from a great height2 Rounded, but has dimples that make it look square 3 Big, but narrower than it is high4 A peach shape in a small size5
CIRCULARITY -Which represents your bum?Score It's as square as a cheese slice1 It is rounded like an egg is round2 It's a bit more pear shaped3 Like a pair of pink grapefruits4
RESILIENCE: THE BOUNCE FACTOR - How resilient is your bum?Score Nothing stops this jelly1 After one flick it wobbles for 30 sec2 My cheeks don't meet when I walk3 I only get any bounce during sex4 During aerobics it doesn't even quiver5
TOUCH FIRMNESS - Which best describes your bum's firmness to the touch?Score You could lose a hand in here1 If I press it seems to make a dimple2 Cannot press more than a centimeter into a cheek3 Like a cricket ball covered in latex4
VERTICAL RATIO - Select the nearest to your ratioScore Like an traffic cone, really4 Its bigger at the bottom of my bottom3 Fairly symmetrical in all directions2 Like a pert pair of perfect breasts1
SKIN TEXTURE - How is your bum complexion?Score Cellulite, spots — you name it!4 Only got dimpling on the underside, but texture is rough3 Spotty, but no cellulite or dimpling2 Like a baby's … 1
When you have your figures, plug the numbers into Holmes' equation: (Shape + Circularity) x (Bounce + Firmness)/Skin Texture — Vertical Ratio = Bum Score
Even if your backside scores badly, remember: This is just one man's opinion.
---
---
---
---