'The Beatles: Rock Band,' 'Guitar Hero 5'
---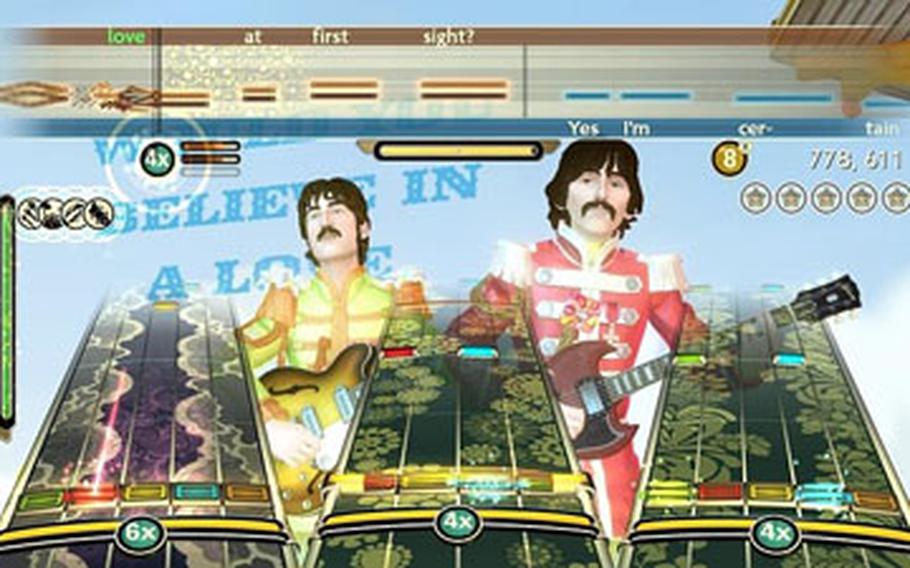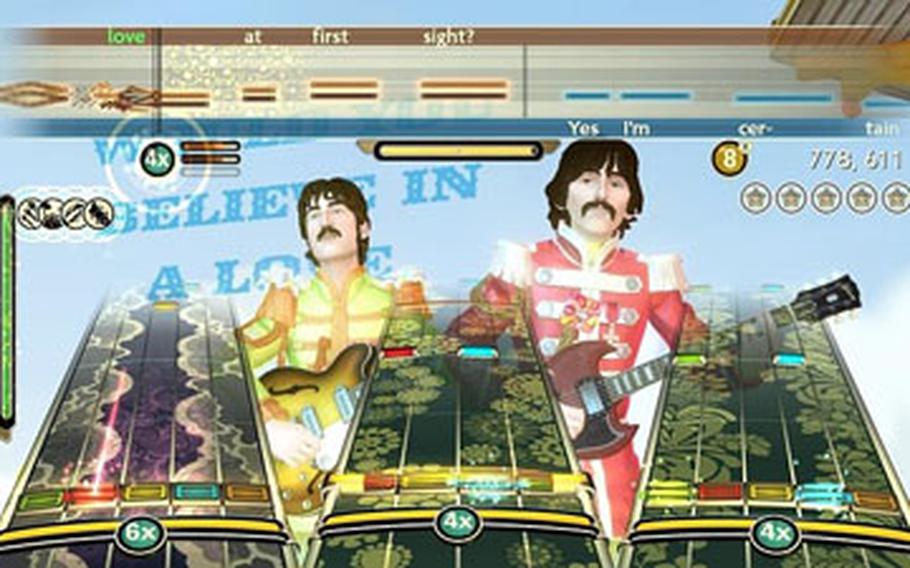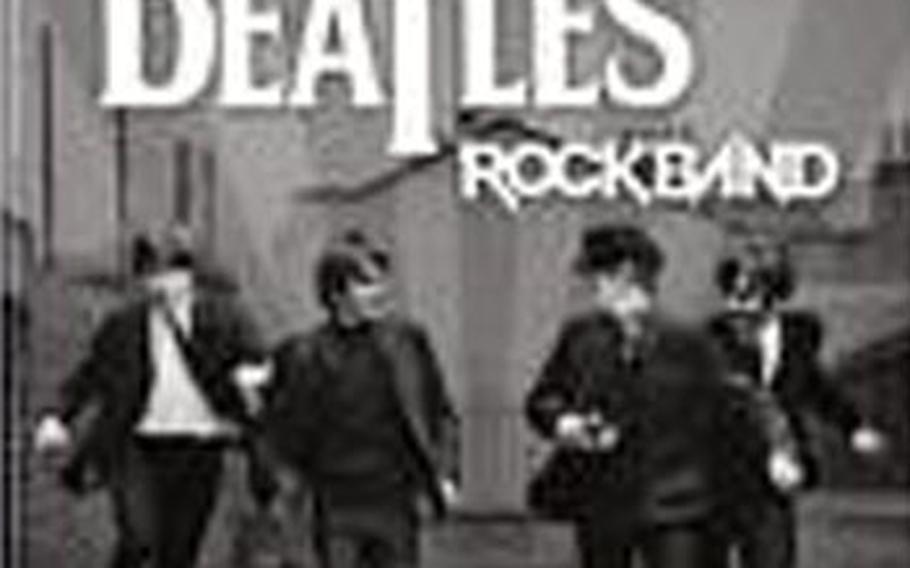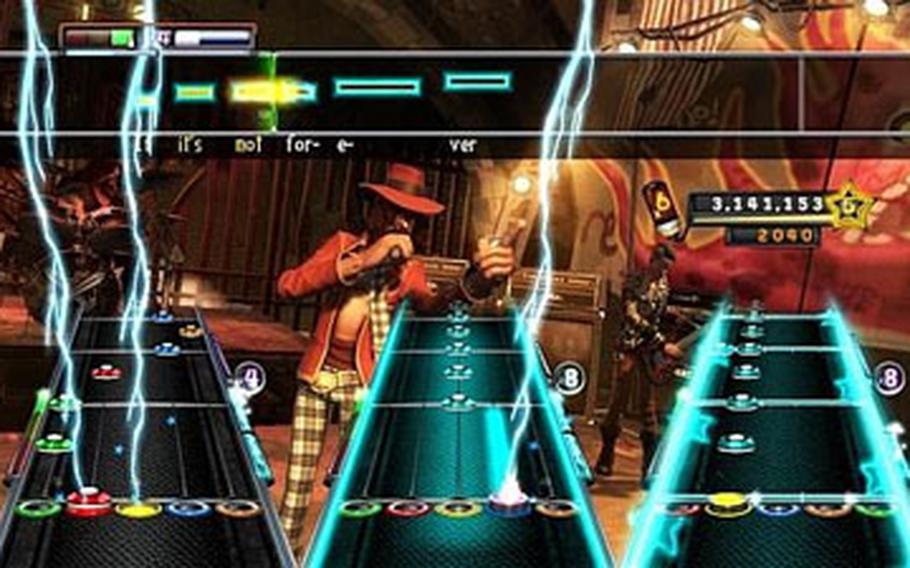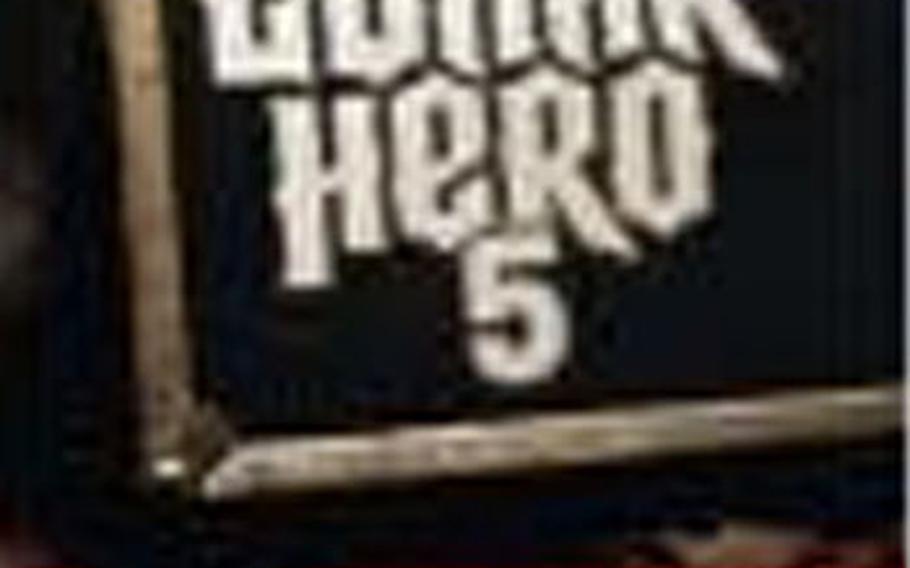 The battle of the bands heats up again this month with the release of "The Beatles: Rock Band" and "Guitar Hero 5."
However, the music-game giants are looking to capture fans through two entirely different strategies.
The latest edition of Harmonix and MTV Games' "Rock Band" relies on the cache of one of the greatest groups in music history. Activision and RedOctane are relying on diversity, offering 85 tracks from almost as many different acts. They're also letting wannabe musicians play any combination of instruments and drop into and out of a session at a whim — a big bonus for the part-game crowd.
"The Beatles" takes you on a virtual tour of the Liverpool lads' career, starting with the Cavern Club and ending with a rooftop concert at the Abbey Road studios. The game's 45 songs include most of the band's biggest hits, such as "Ticket to Ride," "Yellow Submarine," "Lucy in the Sky With Diamonds" and "Revolution." But a few are a bit obscure – "Hey Bulldog" and "Dig a Pony," for example. If that's not enough, you will be able to download the complete "Abbey Road," "Sgt. Pepper's" and "Rubber Soul" albums in coming months. And if you're feeling a bit charitable and have an Xbox 360, you can download "All You Need Is Love" for $1.99 to benefit Doctors Without Borders.
As with previous editions of "Rock Band," you can join friends to play drums, bass and drums. However, "The Beatles" expands the vocal options so you and two friends can re-create the band's famous three-part harmony. This can increase the fun if your friends are singers and you have the spare mics.
The quick-play mode lets you select any song right from the start, a nice change from earlier games, which required you unlock them first in career mode. However, there are still incentives for Beatles fans to play through the campaign. It offers plenty of video and audio clips, unlockable photos and special challenges — all of which add up to the best "Rock Band" career mode so far.
That's great for Beatles fans — say, those who are over 40 or have an appreciation for classic rock. However, several teenage friends who helped me test the game highlighted its big weakness. Their complaints ranged from "The only song I know is 'Yellow Submarine' " to "These words don't make any sense" to "They're like the Jonas Brothers."
Those craving something a bit fresher will want to check out "Guitar Hero 5."
With 85 tracks, "GH5" offers almost twice as much music – although, admittedly, much of it isn't half as good as the Beatles. It also offers a huge variety of artists, from the White Stripes and Kings of Leon to Coldplay and Blink-182. It even has the Rolling Stones, Bob Dylan and Johnny Cash for those feeling nostalgic for bygone days.
In addition to its wider range of musicians, "GH5" offers players the ability to play with any combinations of instruments or vocalists. That means you can play with four guitarists, or two drummers and two vocalists. This will definitely end those arguments about who gets to play lead guitar or who has to sing.
Even better, players can jump in and drop out or switch difficulty levels without interrupting the session when playing in Party Play Mode.
As with "The Beatles," all of the songs are unlocked for quick play from the beginning. This is a major improvement since any time I gather three friends, they want to play what they like — not some unfamiliar song that I need to finish so I can complete a level.
Those who have a Wii have even more options. They can jump into a free-form jam session using their Miis and even save the results. And if they have a Nintendo DS handheld system, friends can join the action as roadies, controlling light shows and setting off pyrotechnics.
This all adds up to a level of flexibility previously unseen in either "Rock Band" or "Guitar Hero," making "GH5" the great bet when friends stop by for some musical gaming.
For both games, the instrument-shaped controllers haven't really changed from last year. In addition, each game is compatible with the competition's controllers — even on the Wii. So, if you've been a "Guitar Hero" fan but love the Beatles, you don't have to buy a new set of gear.
However, if you're a huge Beatles fan and have $250 to spare, you can buy controllers that look like the band's original instruments.
Deciding which game is for you will probably be determined by your opinion of the Fab Four. If you're a fan, you can't pass up this edition of "Rock Band." If you think the Beatles are relics who couldn't shred a wet paper bag, or if you want more options and flexibility when friends come over to play, you'll want "Guitar Hero 5."
Or, if you like all kinds of music and have the cash, get them both.
• "The Beatles: Rock Band"
Platforms: Xbox (tested), PlayStation 3, Wii
On the Web:www.thebeatlesrockband.com
• "Guitar Hero 5"
Platforms: Xbox, PlayStation 3, PlayStation 2, Wii (tested)
On the Web:guitarhero.com
---
---
---
---