TGS a virtual battlefield for gamers, game designers
by
Bryce S. Dubee
October 8, 2006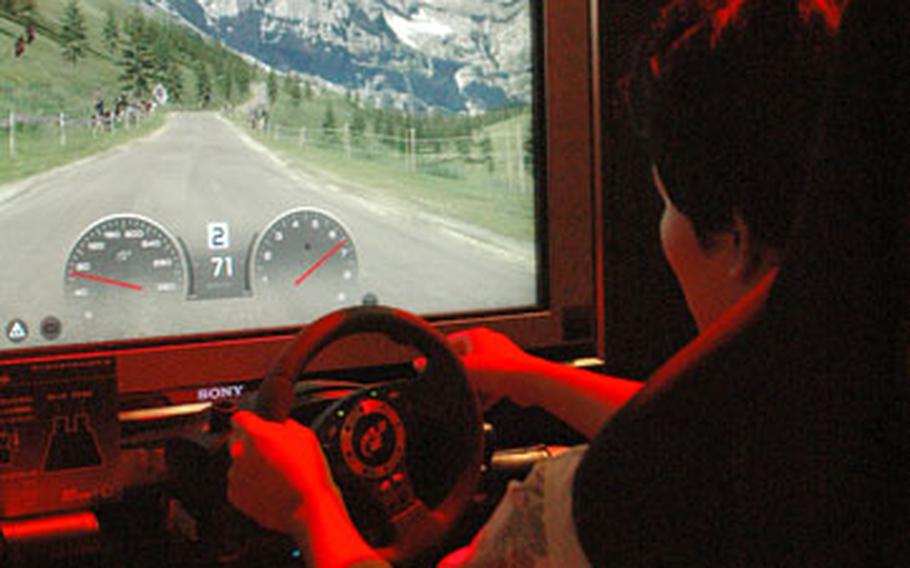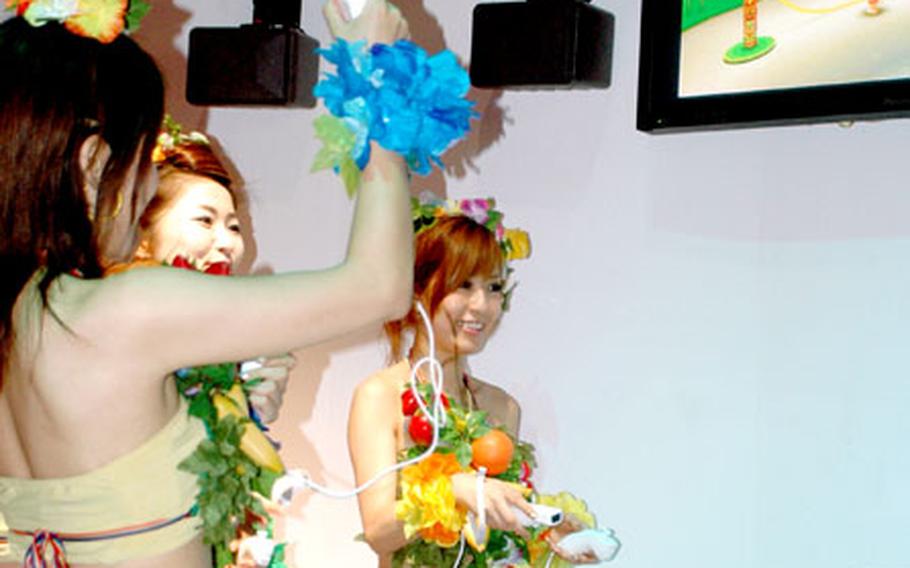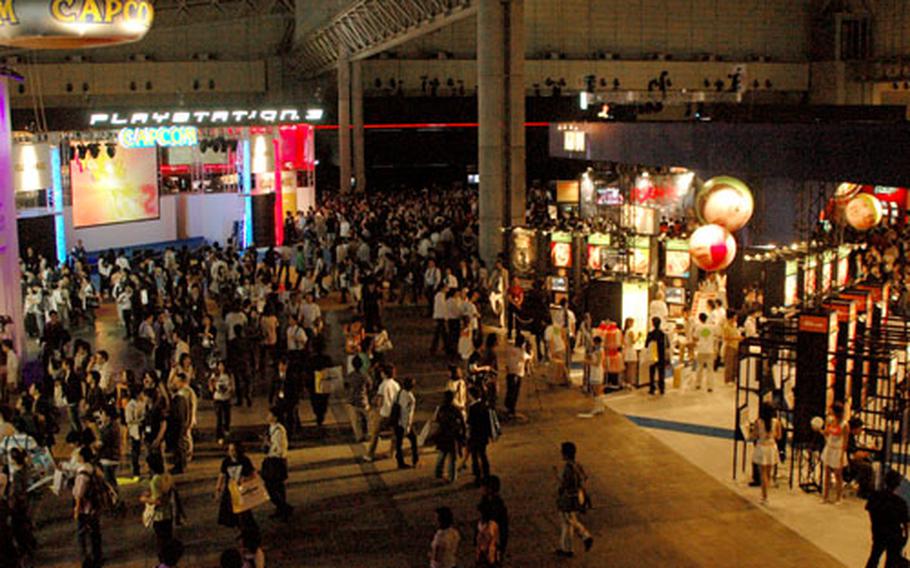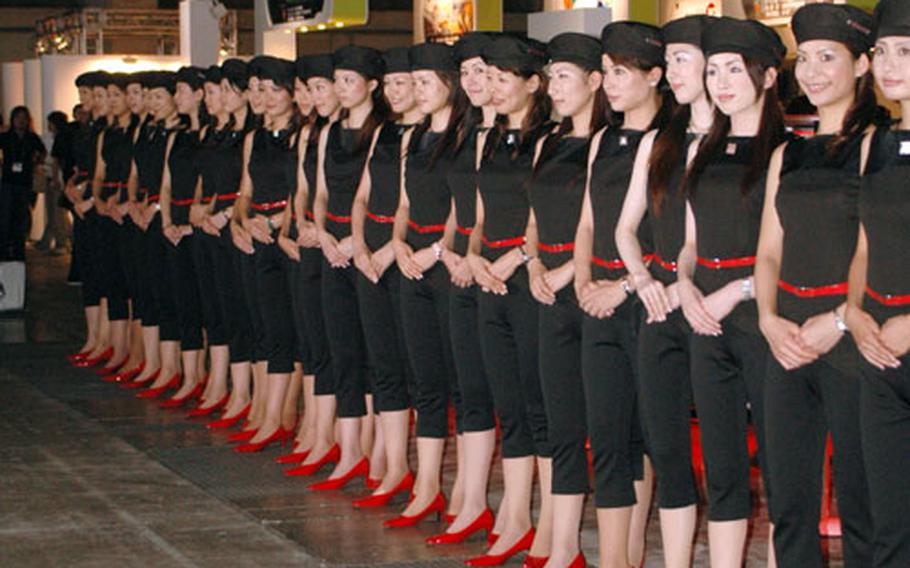 What event could bring beautiful women dressed in vinyl, computer programmers, tens of thousands of video game fanatics, and a giant blue dragon all to the same venue? The Tokyo Game Show, of course.
This year brought the tenth edition of the TGS, and with the theme of "New Excitement, New Sensations, A New Generation," the event that's become a mecca for gamers around the world was in top form.
It was the last major gaming event before the unofficial start of the next-generation console war in November — when Sony releases PlayStation 3 and Nintendo delivers Wii to compete against Microsoft's Xbox 360. As a result, Sony and Microsoft pulled out all the stops in an attempt to woo the gaming market.
Flashing screens, booming speakers, bright colors and of course attractive women in revealing outfits — known as "booth babes"— were all competing for visitors' attention.
Within seconds of the opening ribbon-cutting, lines formed at all the major booths, especially at Sony's, where eager gamers waited to get their hands on the PlayStation 3.
The show's Times Square, where all roads seemed to lead, was the area between the Sony, Capcom and Konami displays. There, visitors were treated to sensory overload thanks to:
A playable version of Capcom's "Devil May Cry 4" for the PS3.A previously unseen trailer of Konami's "Metal Gear Solid 4" playing on a gigantic screen.The PS3 theater, where trailers for games for the new Sony console were running.A venue for demonstrating "Gran Turismo HD" for the PS3 featuring steering wheels, bucket seats and roll bars.While the PS3 seemed to dominate much of the event, there was plenty more to see in the 581,000-square-foot convention hall, just outside Tokyo.
Xbox 360 — considered by some to be PS3's main competition — had booths that also drew large crowds, as the American technology giant Microsoft tries to break into the seemingly impenetrable Japanese gaming market. Drawing on the name recognition of "Final Fantasy" creator, Hironobu Sakaguchi, Microsoft unveiled playable versions of its two newest role-playing games, "Blue Dragon" and "Lost Odyssey", both made by Sakaguchi's company, Mistwalker. The wait to play the two demos were an amazing 160 and 90 minutes, respectively.
Another announcement by Microsoft at the TGS was the release of an attachable HD-DVD drive for the Xbox 360, Microsoft's answer to Sony's Blu-ray high definition DVD format.
Two other booths of note were Capcom's "Lost Planet" and Sega's "Super Monkey Ball".
At the "Lost Planet" booth, gamers played single and multiplayer demos amid an icy backdrop representing the upcoming game's frozen setting. At the end of each multiplayer round, there was a blast of steam and an actor dressed as a soldier handed out prizes for the winning team.
Over at Sega's booth, women in tropical outfits displayed one of the few Nintendo Wii games to make an appearance at the TGS, "Super Monkey Ball". Showing different uses of the Wii's motion-sensing controller in a variety of Monkey Ball mini-games, such as jumping rope, the girls attracted large crowds of onlookers hoping to catch a glimpse on Nintendo's unique new system.
One show feature that demonstrated the difference between eastern and western gamers was the emphasis on mobile games.
Games played on cellular phones are growing in popularity in Japan, proof of this being the large number of booths displaying such games. Virtually every video game genre was represented on cell phones, from shooter to sports. Even some of the larger video game developers are getting in on the act. Square Enix, makers of the "Final Fantasy" and "Kingdom Hearts" series, is making a version of its upcoming PS3 game, "Final Fantasy XIII", specifically for mobile phones.
Another unique difference was the game types being showcased and the attention certain games received.
Japan is known for its quirky games, from Capcom's "Phoenix Wright, Ace Attorney" to Abel's "School Love!" And while "Monster Hunter Portable" was on the main row of booths and had a two-hour wait to play the demo, "Resistance: Fall of Man" — touted as a possible "Halo killer" — was hidden in a back corner with a reasonably short wait to play single or multiplayer games. "Halo" is one of the most popular combat games on the Microsoft Xbox platform.
The near demise of Los Angeles' Electronic Entertainment Expo, combined with the fact that the Tokyo show is open to the public, makes TGS the new king of video gaming conventions. While other conventions are scaling down their size, the TGS keeps getting larger each year, with more than 191,000 people attending this year.
With the next-gen console wars in full swing, who knows what next year's show will bring?
For more gaming
Check out the October issue of Stars and Stripes' Gamer, a bimonthly magazine dedicated to the military gamer.