Taylor Swift concert had special meaning for one young fan
by
Steven Kalnasy
April 6, 2011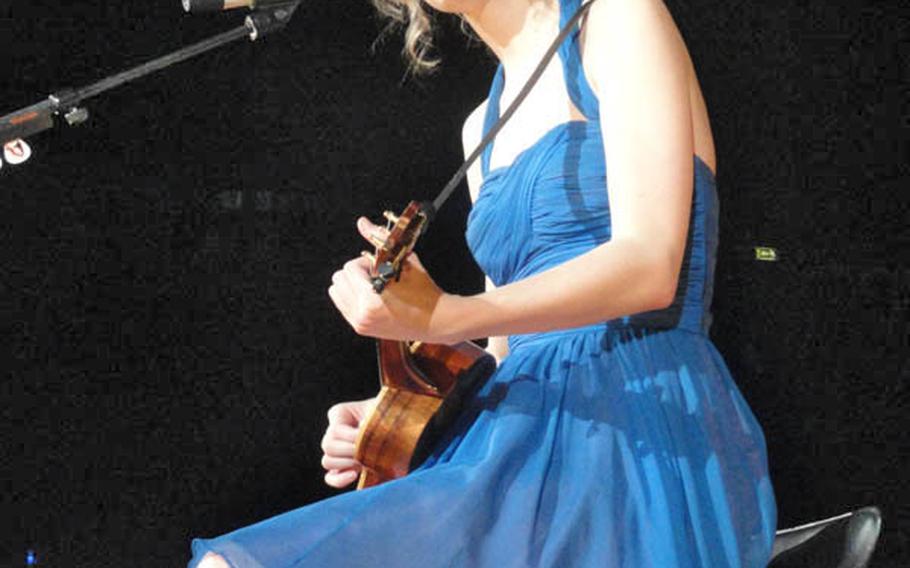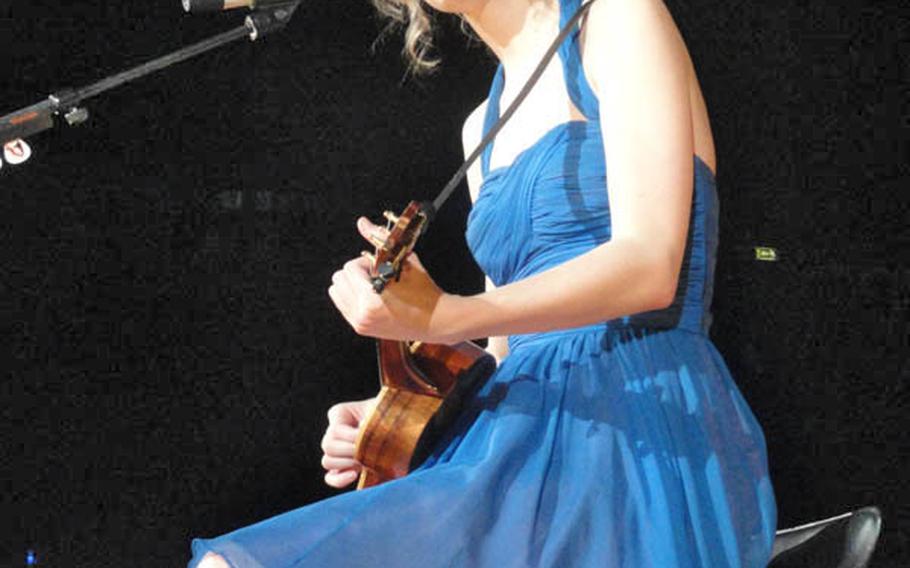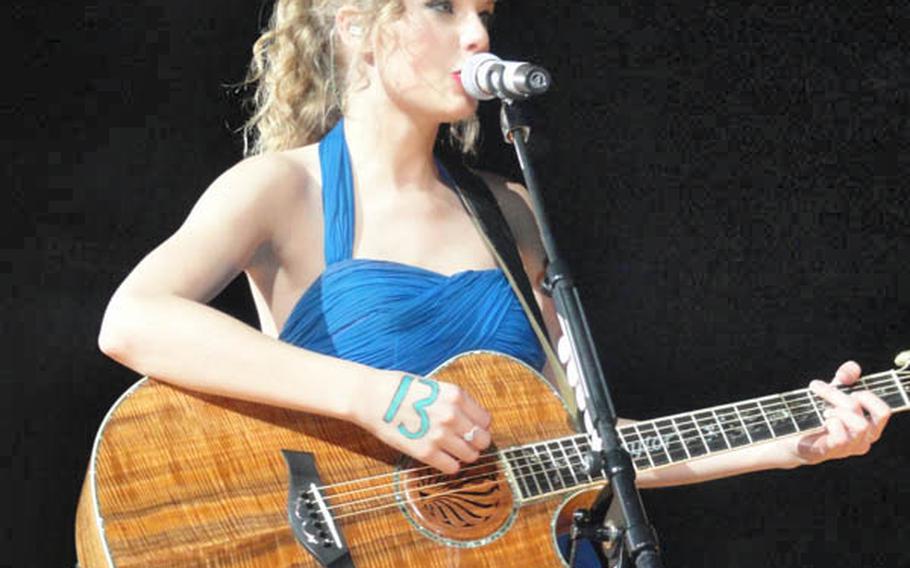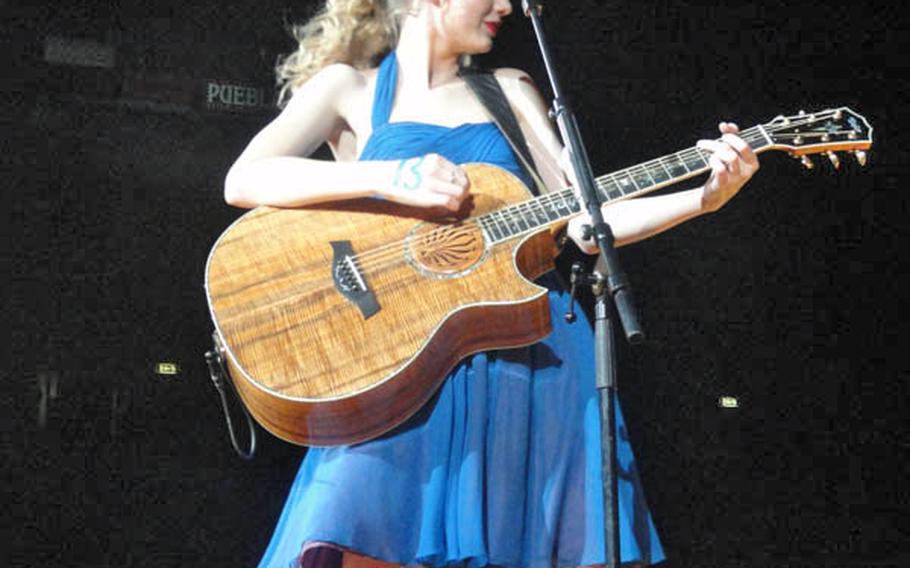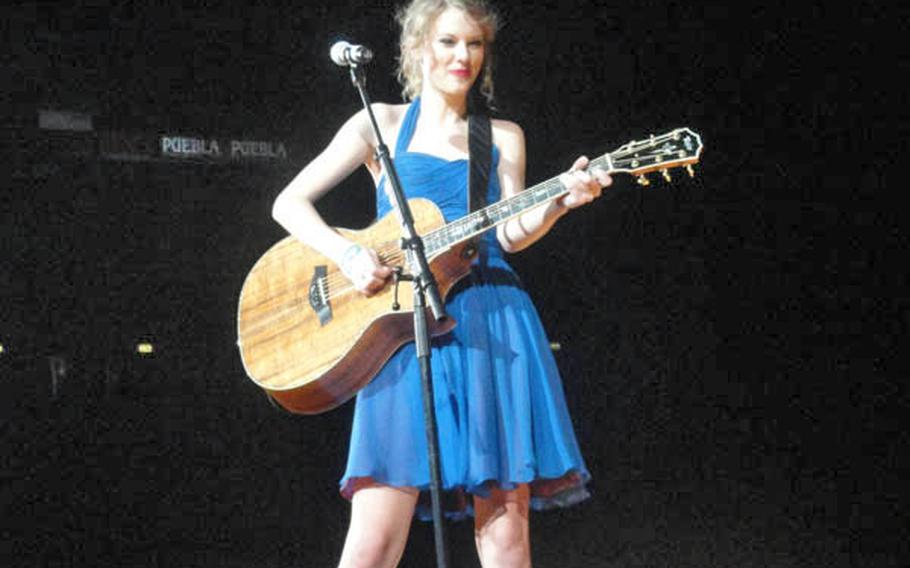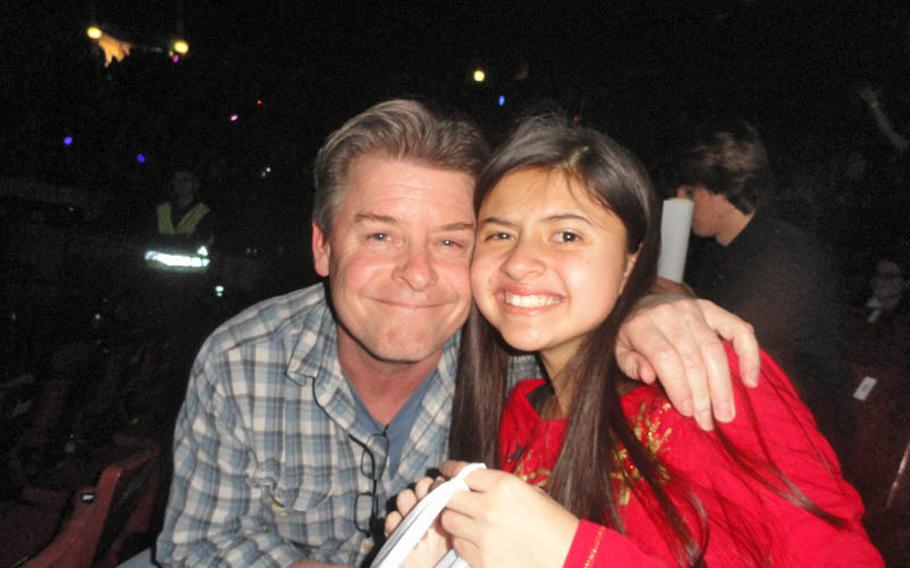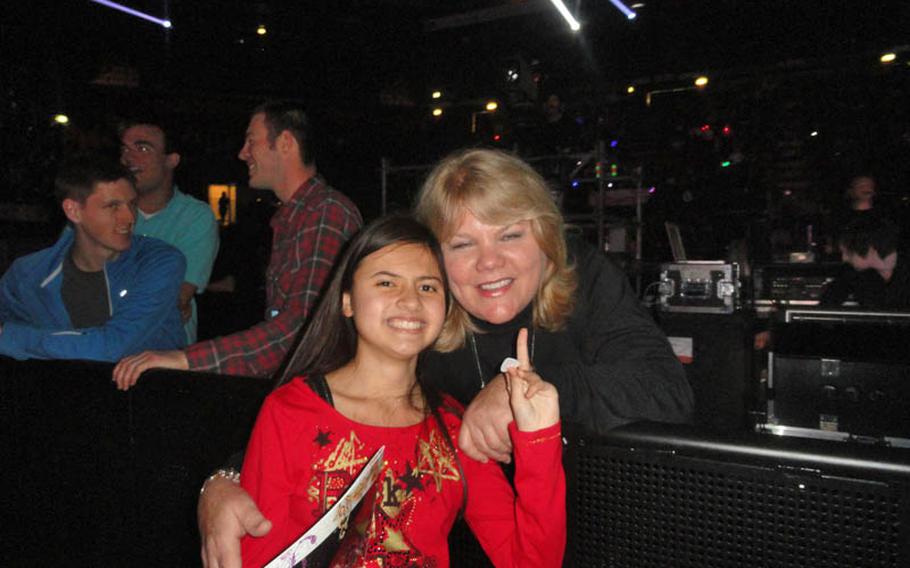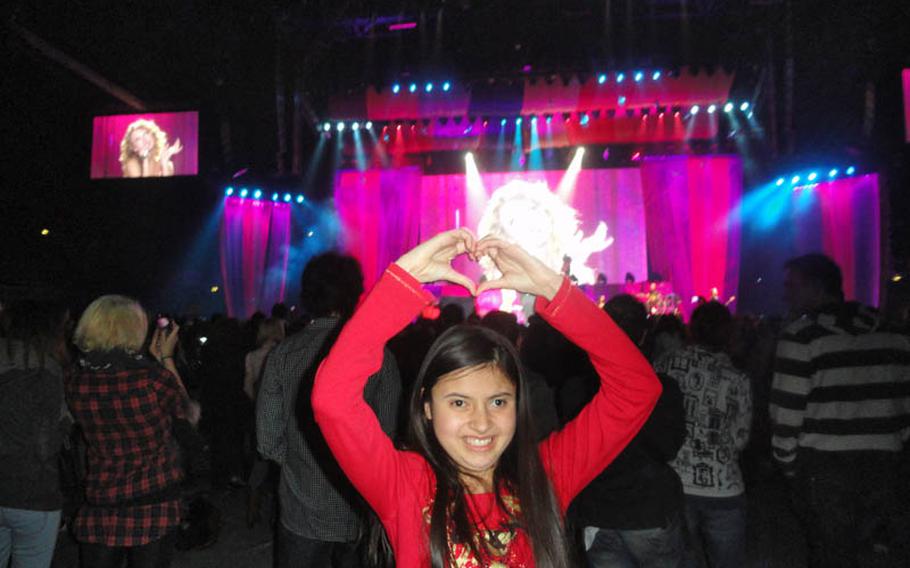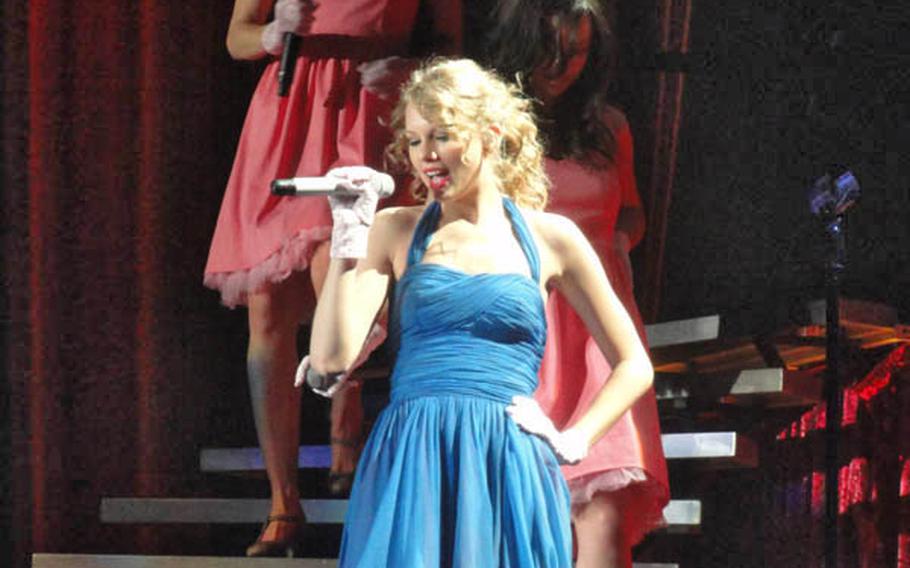 "Congratulations! You and your guests have been selected as winners in the Taylor Swift Military Appreciation Ticket Giveaway!"
That message from Stars and Stripes was a pleasant surprise. It meant that my youngest daughter's dream of seeing Taylor Swift would be realized, and a much-needed family getaway was in order.
Although I was aware of the young singing sensation, my kids are the fans. As a parent, I quickly learned that if the kids are into it, you eventually find yourself becoming a fan as well.
For daughter Melissa, 17, Taylor is a role model. A guitar player herself, Melissa has been inspired by Swift to write music of her own.
For son Brock, 20, the attraction is … well, it's obvious, isn't it? She's beautiful and talented, and he is a boy.
Then there is Jessica. At 14, she is the very embodiment of the teenage girl. Starstruck, her infatuation with Swift could arguably be considered an obsession. Jessica occasionally serenades the staff and fellow students at Naples High School in Italy, and it's often something quite spontaneous, assistant principal Vince Diaz said. "She's a charming young lady ... and I've been fortunate enough to hear her sing," he said.
So to describe Jessica as excited at the prospect of seeing her idol in concert would be an understatement.
Early morning March 15, the whole family began the long drive from Naples to Milan, where the concert was being held. As we made our way toward Jessica's rendezvous with the young country star, I found myself thinking about my youngest daughter and the personal journey that brought us to this day.
You see, this wasn't just about a family outing, or a young fan's idol worship. It was about the long, tough road of disability that Jessica has traveled during her short time on Earth. To understand why Swift is so important to her, it's important to know what she has overcome.
Born with a congenital heart defect, Jessica wasn't expected to make it to her first birthday, but thanks to the skill and talent of doctors in Japan and the United States, Jessica will soon be 15.
At first glance, she seems healthy and normal, but on closer inspection, the characteristic signs of cerebral palsy and autism are revealed. There is also the adolescent immaturity caused by severe oxygen deprivation she experienced at birth.
My contemplation was suddenly interrupted by Jessica's voice singing along to Swift's song "Fearless," which was playing on the radio.
When the song ended, Jessica asked the many questions that she had been asking since we found out we'd won tickets.
"Are we going to Taylor Swift's concert, Dad?" "Can we buy T-shirts?" "Can I get an autograph?" "Will we get to meet Taylor Swift?"
I answered the way I always do. "We'll see, Jessica. We'll see."
After a couple of hours of rest at our hotel, the five of us headed out for the show. It was raining fairly hard, so we caught the bus to Mediolanum Forum in a suburb of Milan, then made our way to the will-call booth, to pick up our tickets, which were excellent.
The concert opened with an exuberant performance by Italian pop star Emma Marrone. Playing a series of her hits, Emma brought the large crowd to life. Although we hadn't heard of her or her music, the Italian fans knew exactly who she was. She proved a good choice for the opening act.
As the stage was prepared for the headliner, Swift's mother, Andrea, came out from backstage to take her place in the sound control station in front of us.
"Dad, there's Taylor's mom! Can we meet her?" asked Jessica.
"Yes," I answered.
With that, Jessica and I approached Andrea Swift.
"Hi. You're Taylor Swift's mom," Jessica stated as a matter of fact.
"Yes I am," she replied.
"I'm Jessica and I love Taylor! Thank you for inviting me to her concert."
"You're welcome, Jessica. Are you a big fan?" she asked.
"Yes, I am Taylor's biggest fan!" Jessica proclaimed.
With that, Andrea Swift offered Jessica a pair of Taylor's guitar picks, and asked for a photo with her. Giving Jessica a warm embrace, she smiled and said, "Enjoy the show, Jessica!"
At that moment, Taylor Swift hit the stage opening with her hit song "Sparks Fly" from her latest album, "Speak Now." The crowd went crazy.
With her back to the stage, Jessica lifted her arms over her head, and, bringing her hands together, she made a heart and directed it toward Andrea Swift.
As if on cue, Taylor made the same sign and the audience exploded in cheers, following suit with the gesture.
Jessica and I found our way in front of the stage where she had an up-close view of Swift, who sang "Mine," "The Story of Us," "Back To December," "Speak Now," "Dear John" and "Enchanted," plus "Apologize" by the group OneRepublic.
The highlight of the show clearly was when Swift made her way through the audience to a small stage directly in front of our seats. Performing "Fearless" (on ukulele) and "Fifteen," as well as "I'm Yours" by Jason Mraz, Swift earned another fan in myself.
Jessica's love for music has been a catalyst for her improved condition, and her fascination with today's pop culture, albeit sometimes obsessive, has been a positive influence. It has helped turn the once-shy and introverted child into a sweet, cheerful, gregarious young lady, whose future is filled with countless possibilities and joys.
Stars and Stripes reporter Sandra Jontz contributed to this story. Steven Kalnasy is a civilian working for Navy in Naples, Italy.