'Tales of Graces F': A solid addition to the franchise
---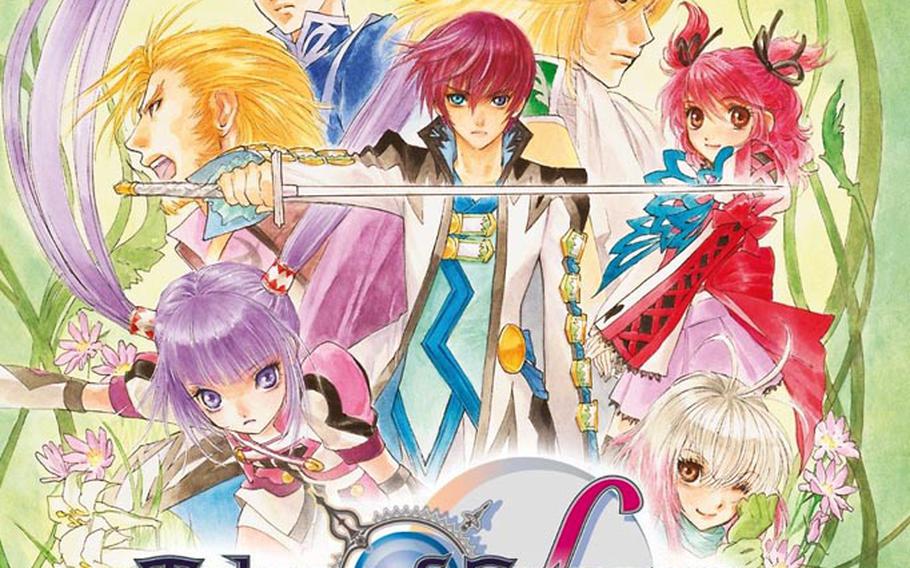 "Tales of Graces F" is the 12th installation of the main "Tales of" series. Having never played any other "Tales" games myself, I didn't have any family history to draw on, as it were. From my extensive experience with Japanese role-playing games in general, though, I was impressed with what I saw.
What made me keep coming back to this T-rated fantasy game? Throughout the game, the combat was my main addiction. It was engaging, maintaining a nice blend of button-mashing and twitch strategy. Combat was controlled by a single mechanic: action points. As you perform different actions in succession, each has its own AP cost. Even dodging consumes AP. It quickly recharges if you stand still for a moment, but with how fast-paced the fighting is, you have to be careful to keep some AP in reserve. More often than not, you're about to be attacked and have nothing left to dodge with. This leads to some very painful hits and combos against you.
The next most noticeable aspect of the game was the story. While not particularly deep or complex, the story that drives the game is still engaging in its own right. There are a few plot twists, turns and mysteries that kept me coming back to find out what's next.
There were two reasons I docked a few points off the score. First, there were more than a few predictable events. Second, there were pauses in the conversations all throughout the game. The game didn't freeze, but merely delayed reactions from the characters and led to a little bit of choppy conversation between characters.
The specific aspect of this game that affects the edge-of-your-seat rating rests solely in the combat. The game does a great job keeping fights entertaining by keeping everything moving quickly. The reason this is only a B+ rating is because the majority of the fights are rather repetitive, but when you run into a boss character, the fight becomes seriously intense. I can't count the number of times I was completely out of healing items with three-quarters of my party unconscious, going mano-a-mano with the hardest fight of the game up to that point. There was actually one time when I had been brought down to 1 hit point right as the final blow was struck against the boss. Certainly an adrenaline-filled experience.
It's in the details where this game truly stands out. In cut scenes, characters who aren't currently speaking always do something else, such as wandering around, looking down at their shoes, etc. After fights, characters have a quick blurb, everything from catchy one-liners to short conversations, many of which are quirky and downright funny. They even change depending on who you have in your active party — a surprisingly diverse amount of them, too. You can find random items throughout the game to decorate your characters. For instance, you can find a watermelon that can be placed on a character's head. After that, every time that character appears in cut scenes, in battles, on the world map, etc., he will always have a watermelon on his head.
All in all, the game is very well designed, with no discernible glitches. The characters were intriguing, and the anime art style lends itself perfectly to this genre.
Will I replay the game or talk about it for years? No, but I will be confident in recommending it to anyone who's interested in the JRPG genre, and I will reference the combat mechanic for a long time to come.
Platform: PlayStation 3
---
---
---
---