Tacos House YAS kicks Mexican food up a notch with fresh ingredients
by
Tyler Hlavac
June 15, 2017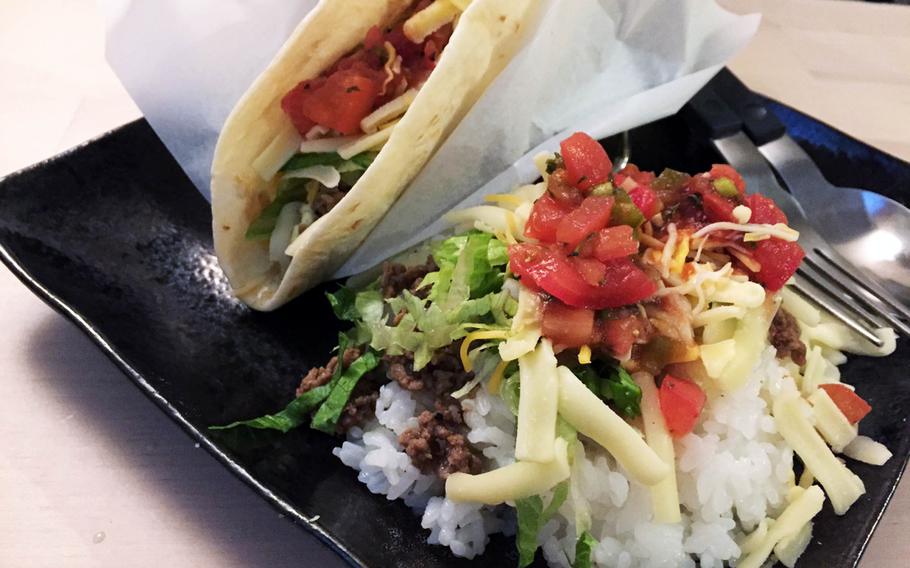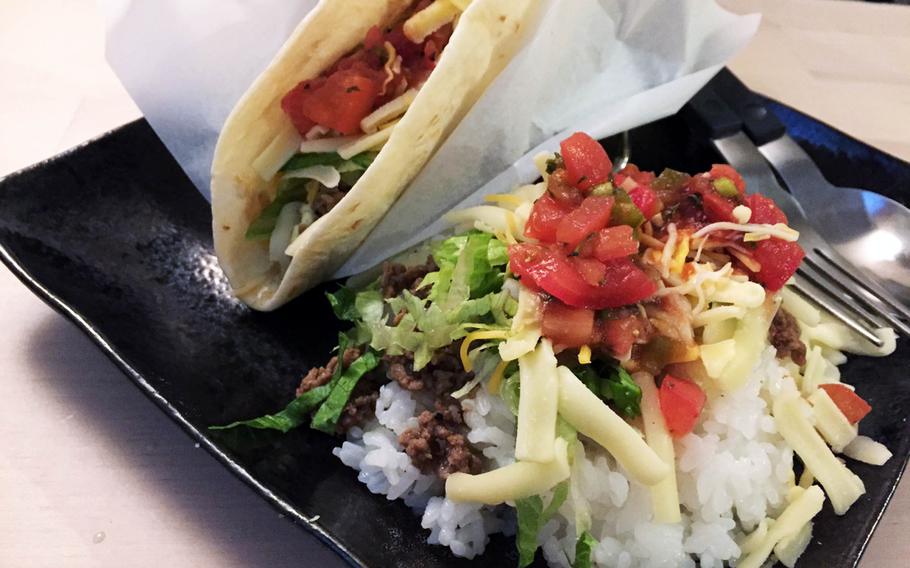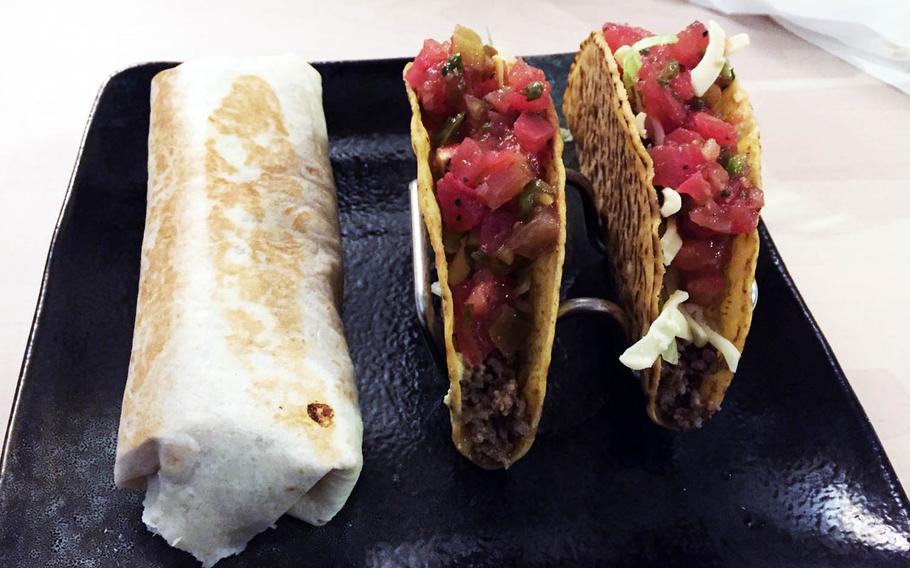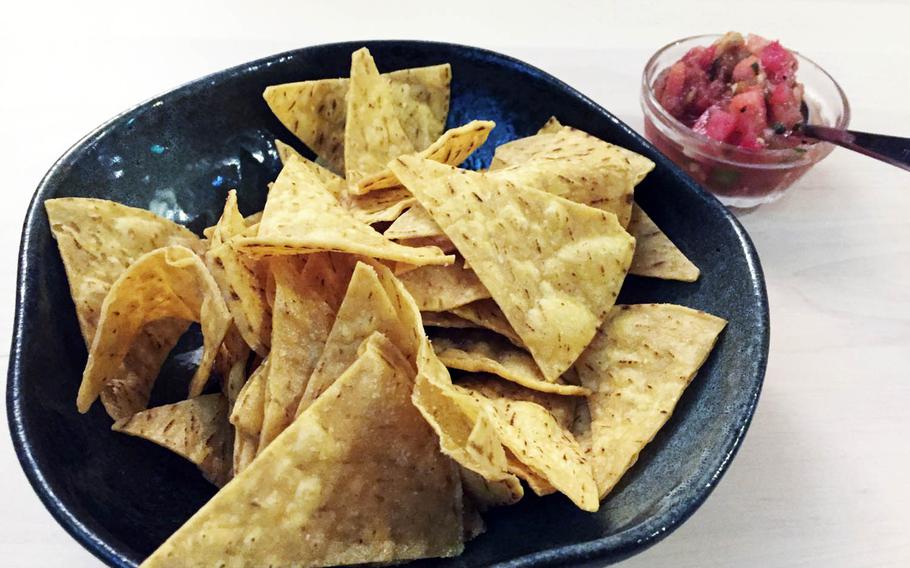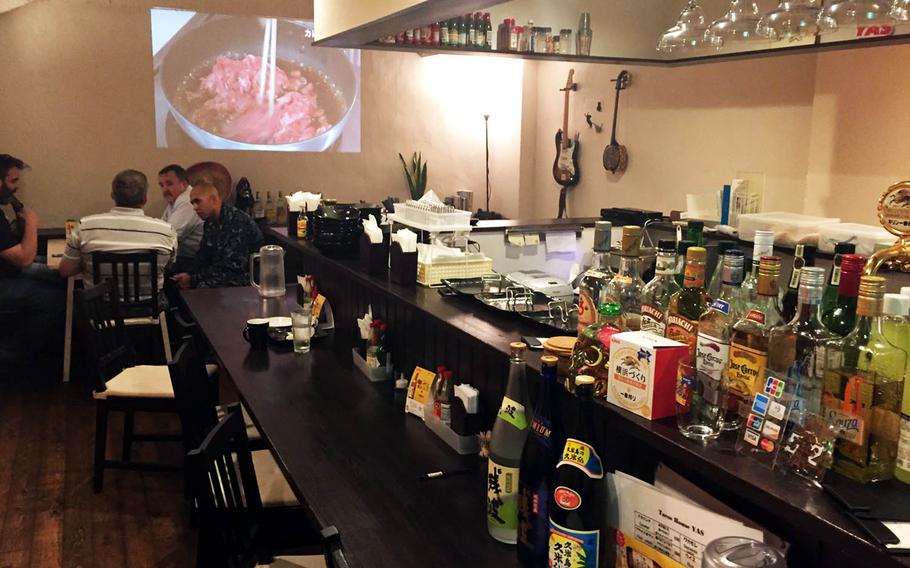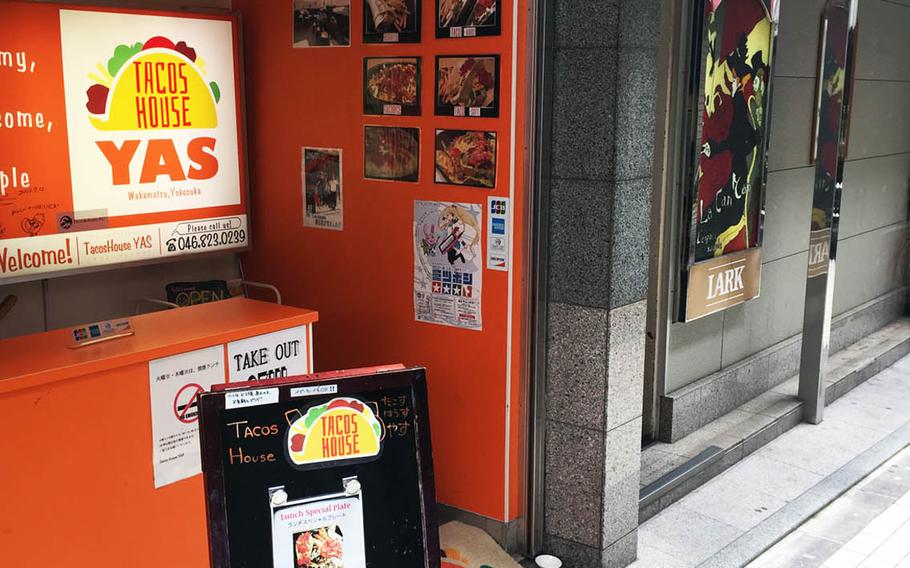 Yokosuka has many restaurants offering some form of taco or burrito. Most are mediocre and geared heavily toward young sailors looking for a quick bite after a night of drinking.
Tacos House YAS (Yummy, Awesome, Simple) changes that equation by aiming for higher-quality food and settings.
Located in one of the many side-alley restaurant rows in the Yokosukachuo area, Tacos House YAS offers a small, simple menu that focuses on fresh ingredients and basic meal sets.
Right away, Tacos House YAS sets itself apart from the pack with its kid-friendly setting. Most taco joints in Yokosuka are located in the very non-family-friendly Honch, so it's refreshing to see a restaurant with several children's items and tons of Mexican-themed toys — such as luchador masks — for kids to play with.
The interior is very pleasant. Several wooden tables surround the grill, where customers can watch the owner and cook prepare food right in front of them. A projector in the middle of the room shows Japanese television.
The menu is pretty basic. The primary items are tacos, burritos and taco/rice combinations, although customers also can try out Mexican pizza and chili con carne.
The small menu plays into the Tacos House YAS mission statement of being a place for awesome yet simple food. There is only one cook — at least during lunch — but because of how the restaurant is laid out, the cook is able to deliver the food to you as soon as it's ready. Food doesn't sit under a heat lamp waiting for a waiter to pick it up; when it's done, it immediately goes to the customer's plate.
The food at Tacos House YAS lacks spice, but the super-fresh ingredients almost make up for that. Both the taco rice lunch special (about $6.75) and the burrito and tacos special (about $10.70) are well-prepared and tasty.
Tacos House YAS also has a full bar and offers a variety of frozen margaritas (about $7.65). The owner is very friendly and fluent in English. The clientele seems predominantly American, but the eatery is also patronized by younger, more hip Japanese.
Tacos House YAS might not entirely satisfy those longing for the taste of Mexican restaurants back home, but it's the next best option that doesn't involve traveling to Tokyo. It's a good place to grab a quick, light lunch or take the kids on a weekend dining excursion.
Tacos House YAS Location: 237-0007 Wakamatsucho, 1 Chome, Yokosuka
Hours: 11 a.m. to 2 p.m. and 4 p.m. to 11 p.m. weekdays; noon to 10 p.m. weekends. Closed Wednesdays.
Prices: Most lunch specials cost between $6 and $11.
Dress: Casual
Directions: In an alleyway across from FamilyMart near the Mikasa shopping plaza in Yokosuka.
Information: www.facebook.com/TacosHouseYAS; phone: 046-823-0239