Sydney: Have a grand visit Down Under in distinctive city
by
Vince Little
April 27, 2008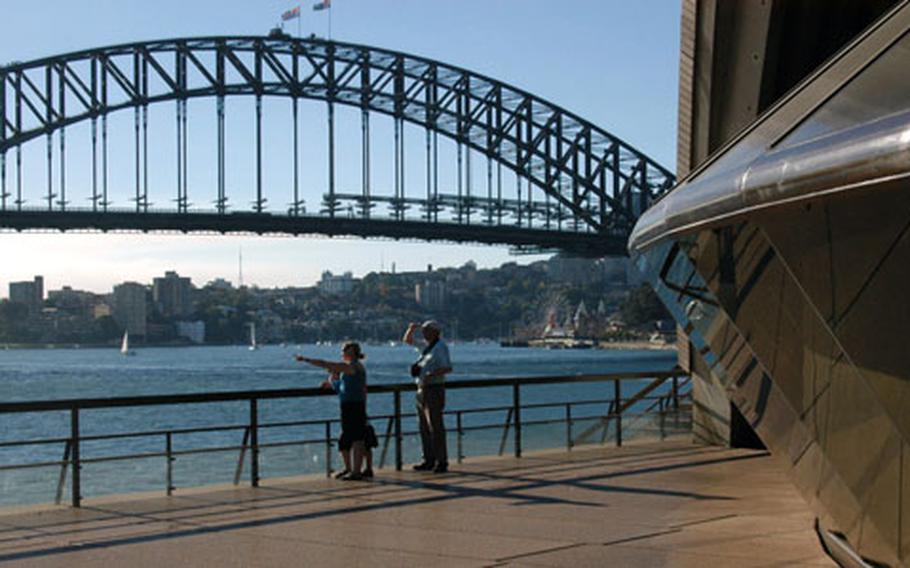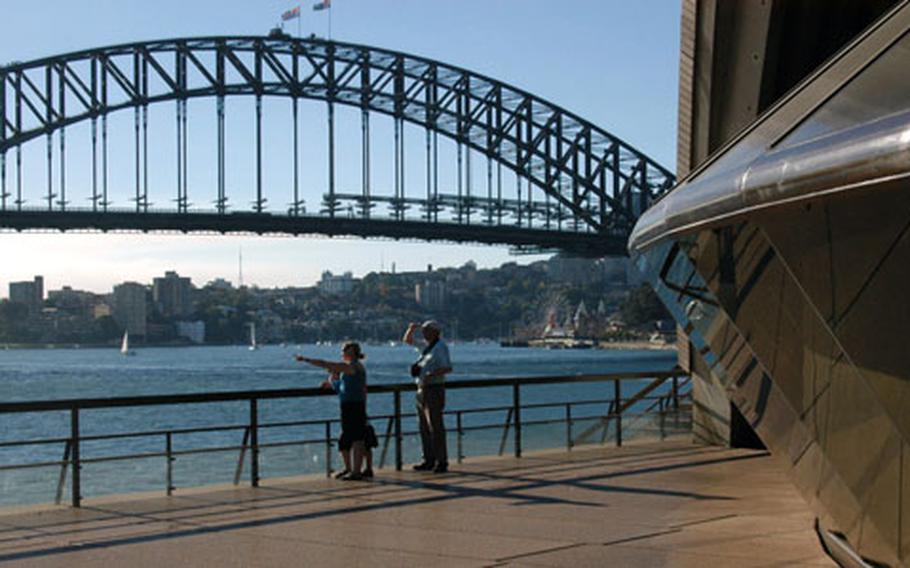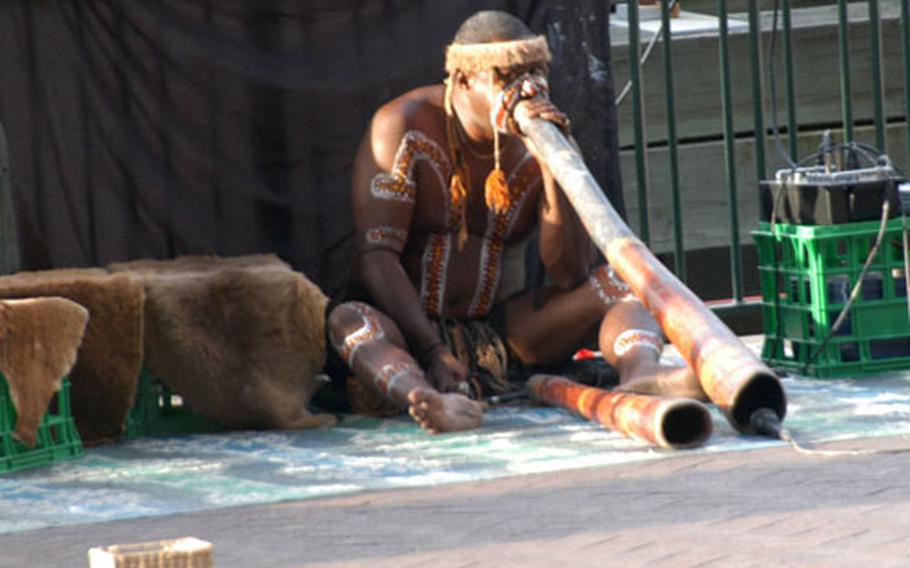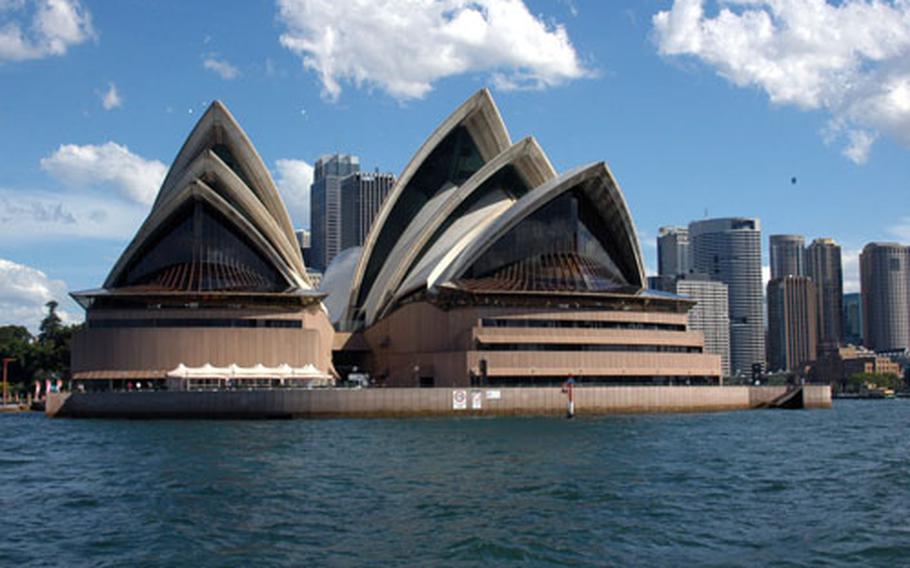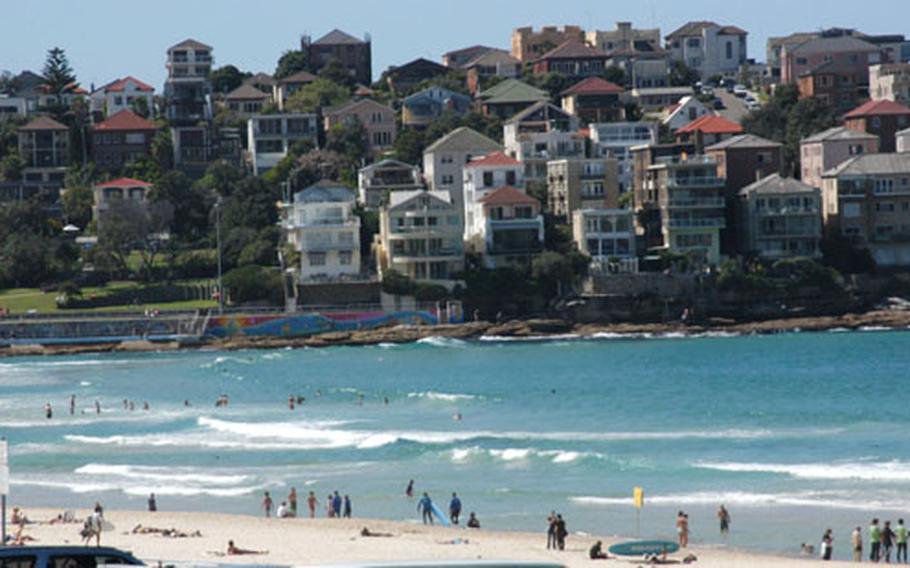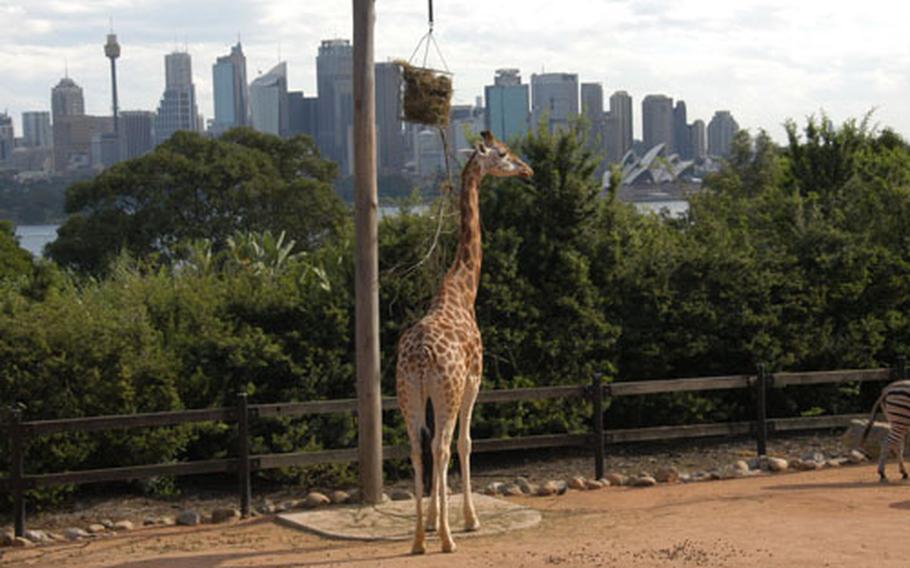 Australia is a destination mywife and I had to reach during our time in the Pacific.
Since moving to Japan in 2002, we always wanted to visit the Land Down Under. Four years ago, we nearly pulled the trigger on a trip to Melbourne, in hopes of seeing Andre Agassi play at the Australian Open.
Agassi has since retired, so we settled on Sydney. It did not disappoint. The city delivered a truly grand time and a lifetime of memories with its breathtaking scenery, gorgeous weather and laid-back atmosphere.
By opting to break the two-week trip into three segments, staying at a different locale each time, we got a peek at all sides of Sydney – from the bustling entertainment district of Potts Point to world-famous Bondi Beach and the glitz of Star City Casino.
Located in the state of New South Wales, Sydney boasts a population of 4 million. There are just 24 million people living across the entire Australian continent, matching the number residing in Tokyo alone. The elbow room and blue skies — goodbye, smog — are quite refreshing.
Beautiful Bondi Beach was perhaps the highlight of the vacation. Shaped like a horseshoe, the setting is magnificent with white sand, clear surf and abundant sunshine — surrounded on both sides by large rocks and Mediterranean- style houses.
It hosted the beach volleyball competition at the 2000 Summer Olympics. It's also the site of an Australian reality television series, "Bondi Rescue," which we caught on a few occasions.
The water was a bit frigid following a cooler- than-average summer, according to locals. But the scene can get steamier on the sand, where tops are optional for everybody.
Bondi Beach's commercial area features many popular cafes, restaurants and hotels. A terrific little seafood cafe on the main strip sold great fish and chips.
Most bars there close up early, typically by 11 p.m. or midnight. They're open later in neighboring Bondi, North Bondi and Bondi Junction.
Back in the city, a Sydney Harbour Cruise or stroll through the Royal Botanic Gardens offers great glimpses of the city skyline, Opera House and downtown bridge.
A 15-minute boat ride through the harbor takes you to Taronga Zoo. In the distance, Sydney's tall buildings are visible behind a backdrop of koala bears, giraffes, kangaroos, dingoes and wallabies.
Unfortunately, we couldn't get the Tasmanian Devil — who appeared sedated — to wake up for the camera. That darn cartoon tricked me!
Reptiles, sharks and huge sting rays can be found at the Sydney Aquarium. The zoo and aquarium can be done in just a few hours.
The National Rugby League's 2008 season, meanwhile, was in full gear. It was amusing to watch Australia's version of "Monday Night Football" and "Friday Night Football."
Regrettably, we never caught a live game but watched several matches on TV, including a battle between the Sydney Roosters and the Bulldogs, who play in the suburb of Belmore. Billed as the year's biggest grudge match, the Roosters rolled in a laugher, 40-12.
Star City is a nice house but lacks the firepower and pop of Las Vegas. Complimentary drinks are given to high-rollers only. One night, we ordered a watered-down Strawberry Daiquiri that cost $15. Ridiculous.
And since it's the only casino in town, table limits are higher across the board. A Texas Hold 'Em tournament is held every Wednesday. Entry fee: $300.
Ironically, and completely by chance, we stumbled into a pair of tournaments away from the casino — one in the Hakoah Club at Bondi Beach and another in a hotel bar across Darling Harbour. The latter cost nothing and we left with card-carrying memberships in the Australian Poker League.
Beware: Sydney is expensive. Drinks are a little cheaper than in Tokyo, but food is higher-priced. The city is lined with sidewalk cafes — with pizza, kebabs and sandwiches available on every corner. Be prepared to shell out much more for sit-down meals in restaurants.
A couple of trips to the grocery store kept costs in check, but we weren't brave enough to sample kangaroo steaks or vegemite.
In the bars, locals scoff at Foster's, saying the lager is an "American beer" that plays about as well in Australia as Corona does in Mexico. "Pure Blond" became our choice and went for about $5 a bottle or draft.
The Australian people are extraordinarily friendly. Even the taxi and bus drivers around town were helpful.
As for accommodations, shop online for the best deals. Options range from high-end luxury hotels to reasonably-priced serviced apartments and backpacker hostels.
Locals recommend a getaway to Manly in northern Sydney, accessible by ferry from the downtown area. We never ventured beyond the city. Attractions such as the Blue Mountains, rugged Outback, Gold Coast and Tasmania will have to wait until next time.
Hopefully, it won't be another six years in the making.
A Visit to Taronga Zoo
A 15-minute boat ride from the downtown area, Taronga zoo has more than 2,600 animals on 21 hectares. It's open every day, including Christmas, 9 a.m. to 5 p.m. Visit, www.zoo.nsw.gov.au