Stuttgart: Gallery's collection encompasses broad range of work
---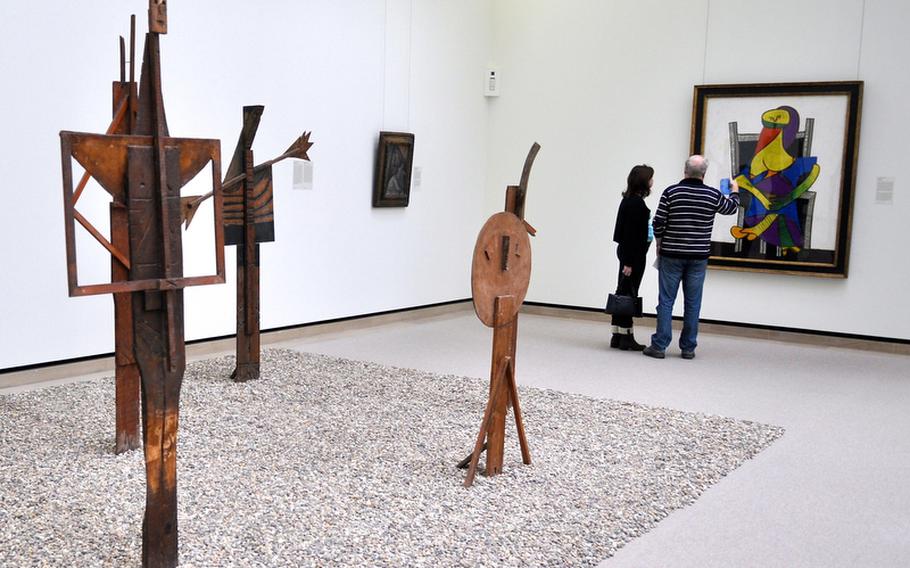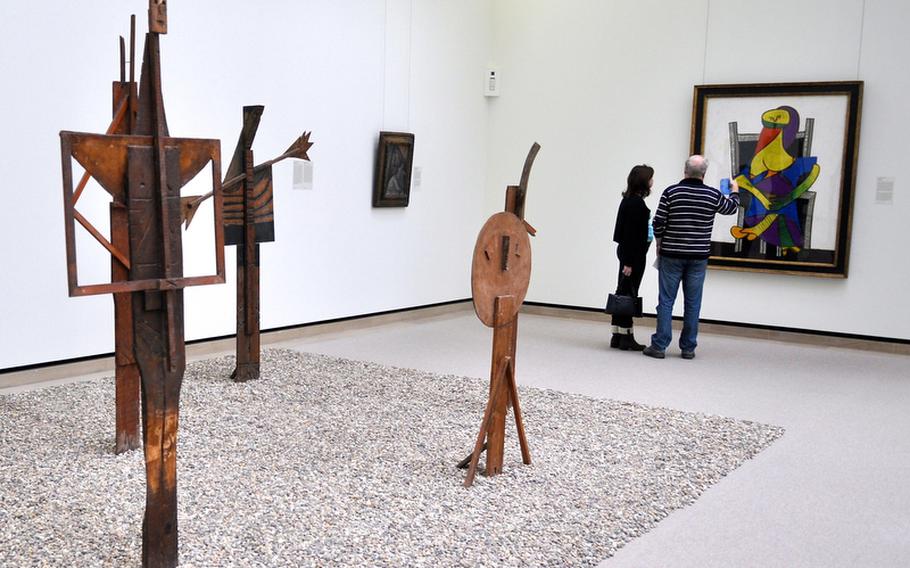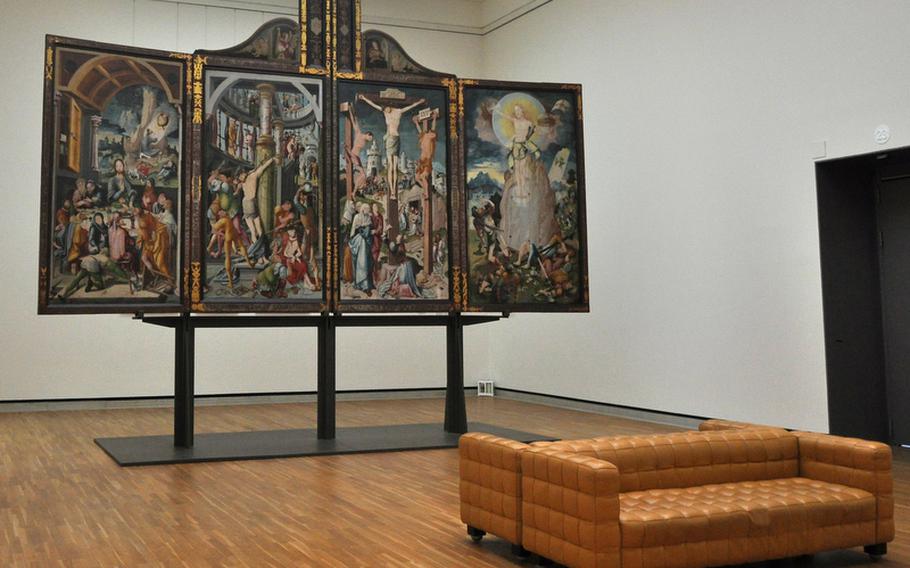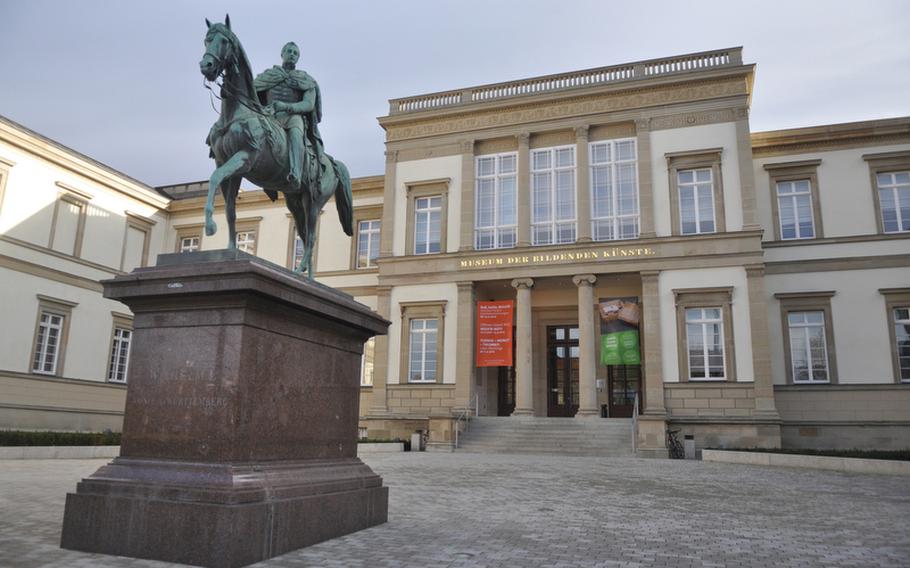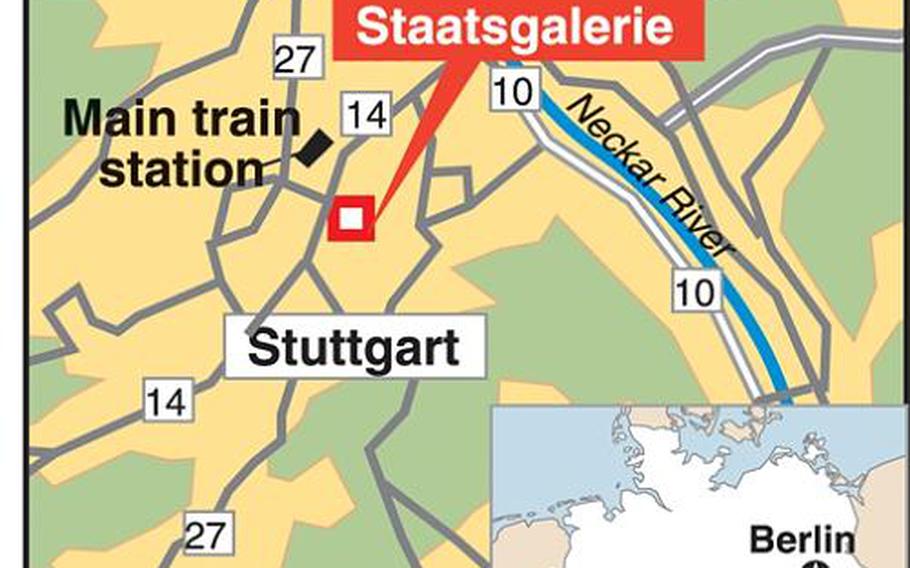 At first glance, the Staatsgalerie in Stuttgart, Germany, jumps out as a striking mixture of giant-columned neoclassical design and modernistic, undulating architecture.
And the art the gallery houses is just as varied, with modern art exhibits as well as paintings from the masters.
The oldest building of the gallery, known as Alte Staatsgalerie, opened in 1843 and once was the home of the Royal Art Academy. It was damaged during World War II and rebuilt in the 1950s. The Neue Staatsgalerie building opened in 1984 and reflects a more modern and colorful design.
Knowing very little about art, I wasn't sure if I would fully understand and appreciate the significance of the paintings and sculptures I was viewing during my visit to the gallery. But conveniently, near each piece is an explanation, in both English and German, about its history and the possible, or known, meaning of what's displayed.
The permanent exhibit features art from the 14th century through modern day. I began by browsing the Renaissance era paintings, and it was all exactly what I expected. Much of it depicted religious and mythological imagery. While these are fine pieces of art painted with talent I will never possess, nothing seemed to inspire me. I even felt a little guilty for not spending more time in a section dedicated to modernist artist Pablo Picasso. But the gallery displays various styles of art and I found a couple of pieces with which I could truly connect.
The first artist to really grab my full attention was Rembrandt. It was his painting of an aging Paul the Apostle, imprisoned and awaiting his execution. The painting contained amazing detail and a use of light and shadow that seemed to capture the emotional burden of the subject. This was my favorite and the one I would take home with me, if I could.
I also found myself drawn to paintings of romantic landscapes. The gallery notes that the paintings were possibly based on actual locations but the artists likely took creative liberties to exaggerate the grandeur and beauty of the landscapes. But that doesn't take away from their appeal.
The Staatsgalerie is a great place for novices to introduce themselves to the world of art. The descriptions of the artwork are inciteful, and visitors get exposure to a range of styles and artists.
DirectionsFrom Stuttgart's main train station, proceed about 700 meters southeast along Schillerstrasse. The Staatsgalerie can be found at the south corner of Schillerstrasse and Konrad-Adenauer-Strasse. Parking is available underneath the gallery.
TimesOpen from 10 a.m. to 6 p.m. Wednesdays, Fridays, Saturdays and Sundays. On Tuesdays and Thursdays it remains open until 8 p.m. Closed Mondays.
CostsAdmission to the permanent collection is 5.50 euros for adults, 1 euro for visitors ages 13-20 and free admission for children 12 and under. Admission is free on Wednesdays and Saturdays. There are additional fees for special exhibitions, events and tours. Parking underneath the gallery is extra.
FoodThe gallery's cafe was closed when we visited. There are other cafes within walking distance.
InformationStaatsgalerie also features various special exhibits throughout the year. Website: staatsgalerie.de/index_e.php, in English.Phone: (0)711 470 40 249
rogersd@estripes.osd.mil
---
---
---
---