Students of Bon Odori classes learn Japanese dance, culture
by
Grant Okubo
September 8, 2010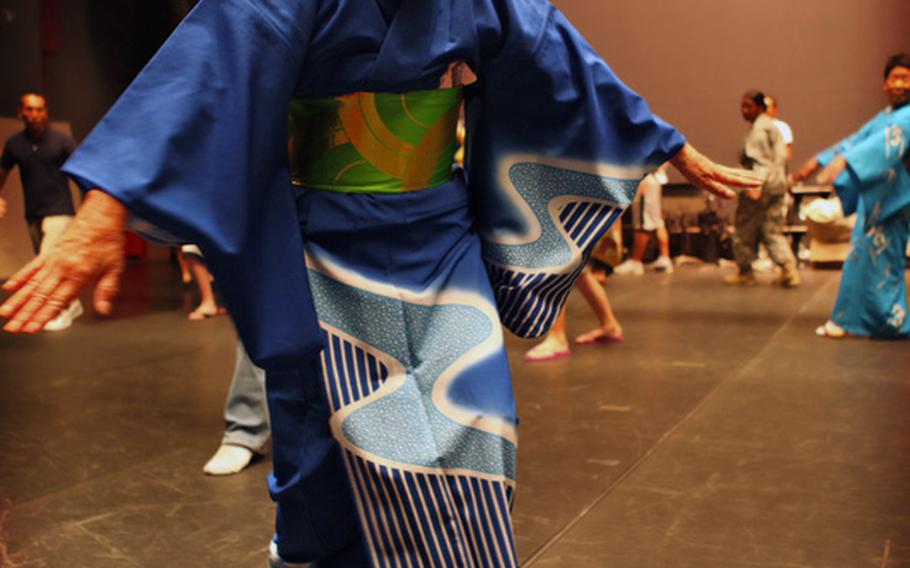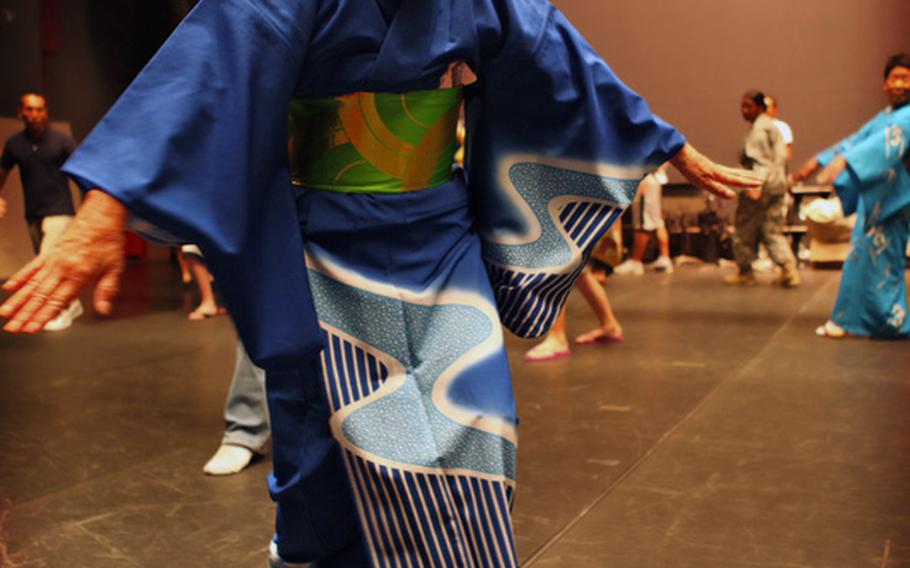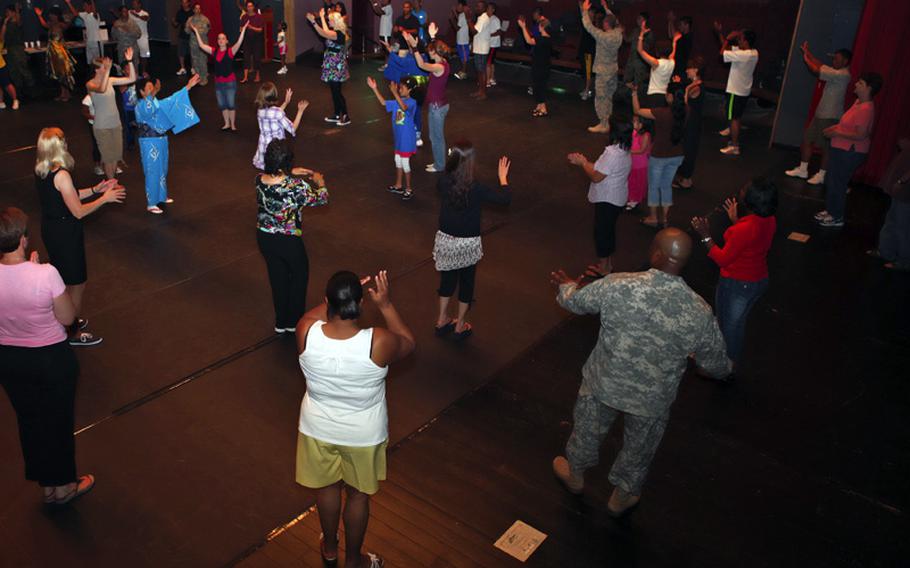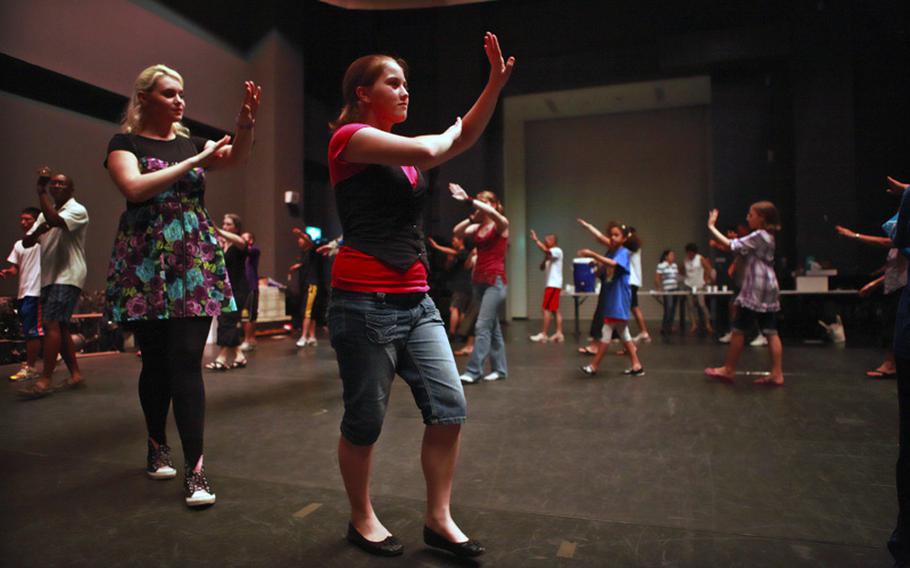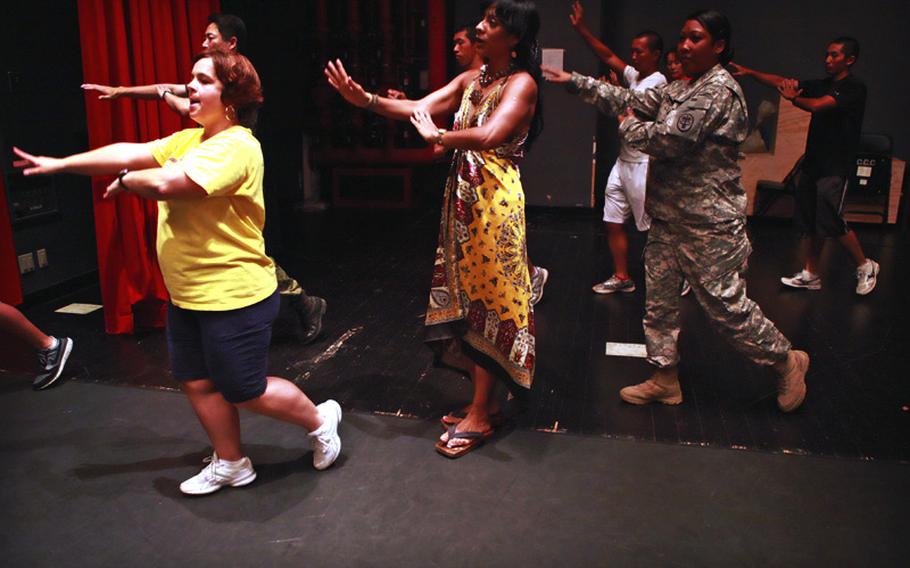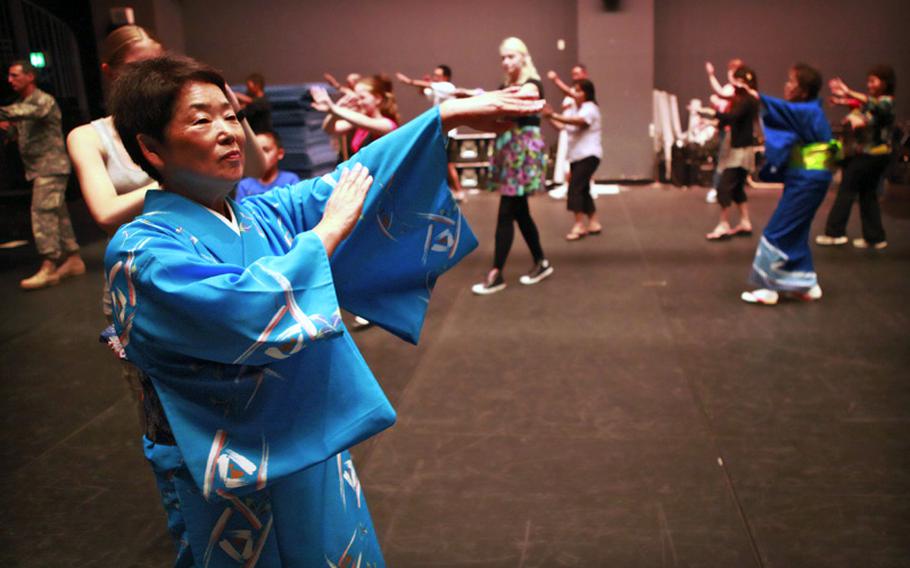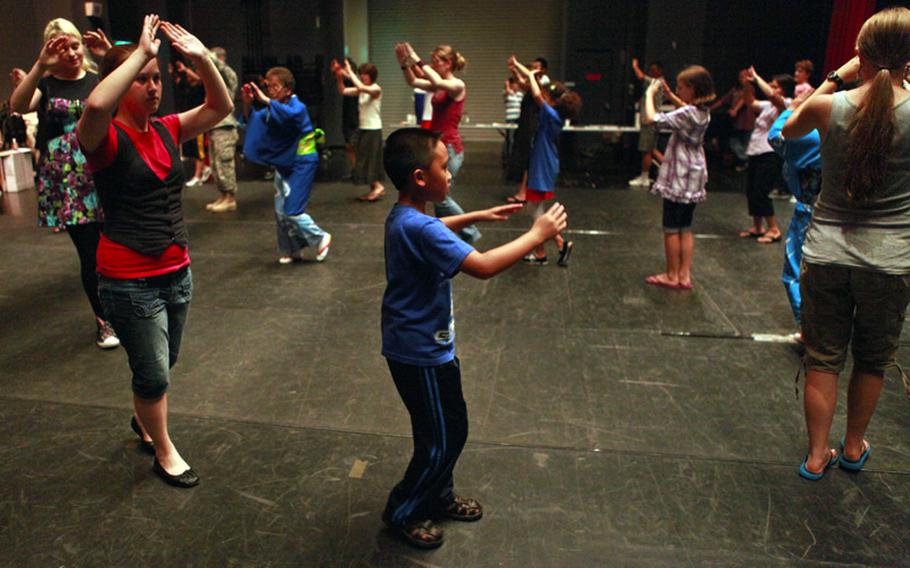 Camp Zama residents got the chance during August to experience and understand Japanese culture through Bon Odori, also known as bon dancing.
Bon Odori is part of a Japanese Buddhist custom that honors and celebrates departed ancestral spirits. Throughout Japan, Bon Odori celebrations take place during the summer months to welcome home the spirits of deceased family members by celebrating through dance and activities such as cleaning and visiting ancestral graves.
"It has similarities to the Mexican Day of the Dead, Brazilian Dia de Finados and the Chinese Ghost Festival," said Katie Temple, a military dependant at Camp Zama, who assists in teaching the art of bon dancing. "All of these celebrations are honorific to one's ancestors and not as eerie as celebrating the dead might sound."
Toyoko Akutagawa and Masako Kawasaki are two Japanese women from the Zama City Women's Association who have been teaching bon dancing to Camp Zama residents for about 30 years, they said.
"We first run through the dance," Temple said. "Once with music before we teach steps. The Japanese teachers and I break the steps down into counts and translation of the music and moves. Doing this helps the students visualize the movements and makes memorizing them easier."
"The rhythm is very unique, so for some Western people, it's very different," Kawasaki said through a translator.
Temple, who has danced ballet, tap and jazz, said that bon dancing is distinctive.
"The music is very different, and the movement is very circular," she said.
The dance's movements tell a story of life for Japanese people long ago, Kawasaki said. Many of these stories in the Bon Odori — many of the movements — are unique to certain areas, she said. For the Zama area, some of the dance movements depict fishing, digging and pushing a cart.
This year's class is very enthusiastic, Temple said, and Kawasaki was surprised by how quickly the participants had picked up the dance movements.
"They were eager to learn and excited to dance with native Japanese in yukata (traditional summer kimono)," Temple said. "Some found the steps more difficult, but with practice, they seemed to have fun and even had a favorite song. 'Soran Bushi,' 'The Fisherman's Song,' is a popular favorite among the American community."
"Soran Bushi" tells the story of fishermen through the movements of dragging the fishing nets, pulling ropes and carrying luggage over their shoulders.
"Learning a traditional Japanese dance is a great way for foreigners to learn about [Japan]," Temple said.
---
---
---
---