Stop awhile for traditional Andalusian tapas in Weiden, Germany
---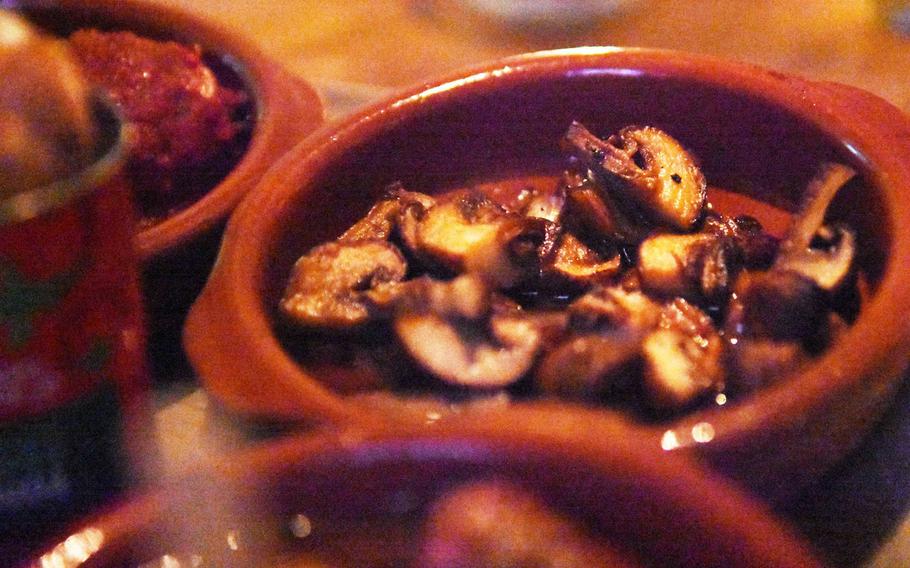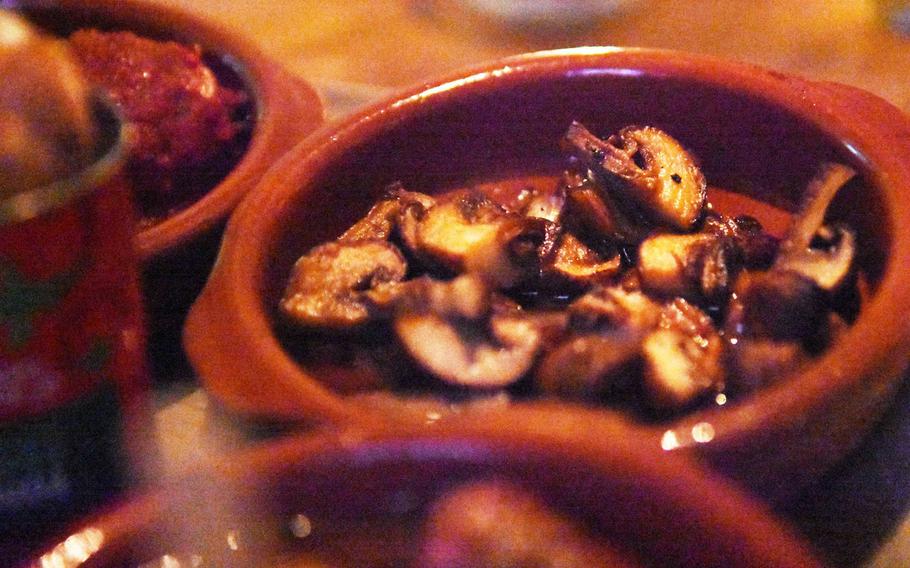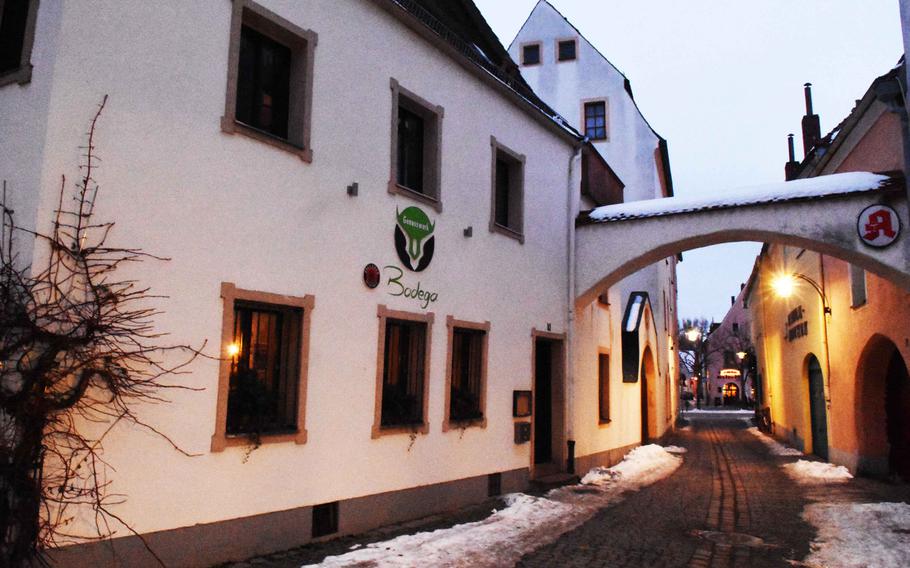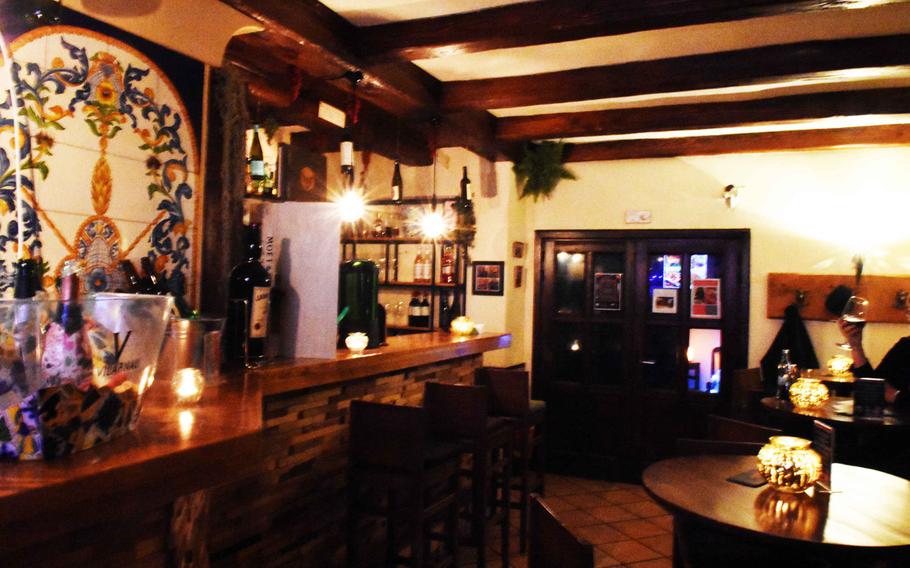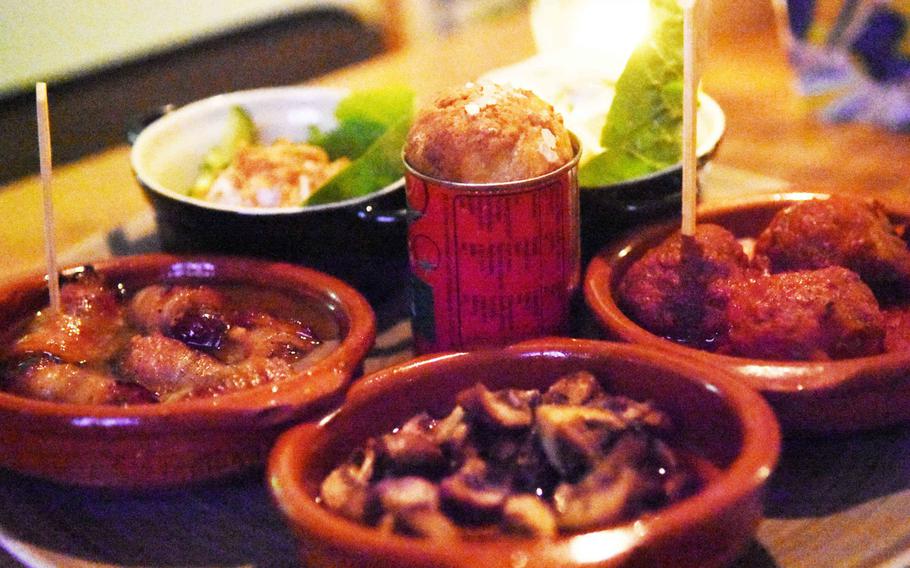 Tucked away in a winding alley off the main square in Weiden is a large, ominous wooden door on the side of the wall. If you frequent Weiden in der Oberpflaz, you've probably walked past this dark alley without giving it a second glance. But hidden on the other side of the heavy antique door is a secret from the other side of the continent.
This is Genusswerk Bodega, a Spanish tapas restaurant. Tapas are small plates or appetizers, and they are about as far from traditional German fare as you can get.
Genusswerk specializes in traditional Andalusian, or southern Spanish, tapas. Some of the most common plates include small fried fish, heavily spiced meatballs and dates wrapped in bacon. These types of classic small plates make up most the menu.
The restaurant also has a small section of Bavarian tapas. These are very old recipes that you might not be familiar with. Examples include Obatzda, a strong cheese mixed with onions and spices, or Grammelschmalz, a crunchy fat-based spread for potato bread.
If you're used to the generous serving size of German cuisine, be prepared to step it down a notch here. The servings are very small. Which is the point.
"This is a traditional tapas restaurant," Timos Kolbskopf, owner of Genusswerk Bodega, explained. "You don't eat here like you would in other restaurants in Germany. People come here for a tapa and a glass of wine, then go on as quickly as they like."
That's the key to this hidden tapas gem in Weiden. You don't treat it as you would a regular restaurant, where you stay for a long time and eat a huge serving. This is more like a place to come at the beginning or end of the night, or at the start of a date.
The ambiance is certainly fitting for a romantic evening. There is relaxing flamenco music playing in the background, Spanish wine bottles hang from the ceiling and exposed half-timbered frames adorn the walls.
The building itself is more than 600 years old. Evidence of its antiquity include the grand spiral staircase at one side of the structure and the intimate cobblestone patio at its center.
"It's a very unique building," Kolbskopf said. "Instead of a large dining room, we have five different small areas that you can stay in as long as you like."
If you want to stay late, you have that option, too. In addition to the small plates of tapas, they serve burgers and steaks.
I got the impression that they take their beef very seriously. However, I think the best way to visit Genusswerk Bodega is to do it the Spanish way. Stop by to try something unique, enjoy a glass of Spanish wine and continue your night.
GENUSSWERK BODEGA Address: Fleischgasse 4, 92637, Weiden in der Oberpfalz. It's a small alley on the east side of the main square.
Hours: 5:30 p.m. to 1:30 a.m. daily. Closed Sundays.
Drinks: Spanish wines, cocktails and beer.
Food: Small plates, burgers and steaks.
Prices: Moderate.
Dress: Casual.
Information: Phone: (+49) (0) 961 48497004, website: www.genusswerk-bodega.com
---
---
---
---