'Star Wars: The Old Republic': Enjoy the story
---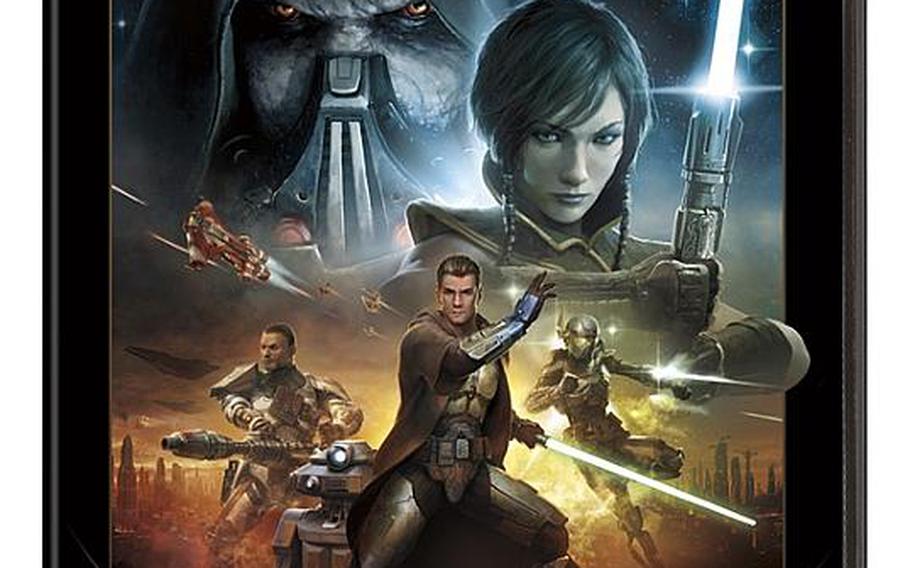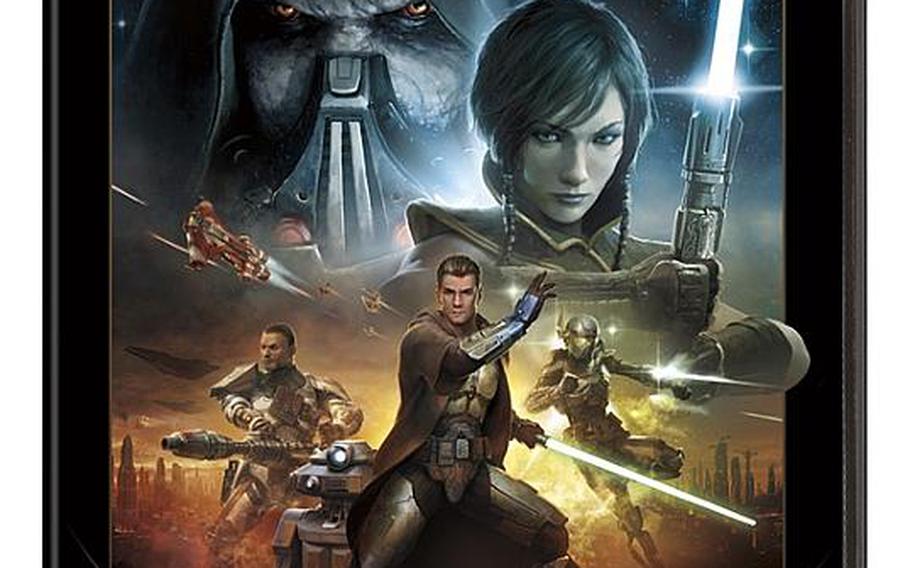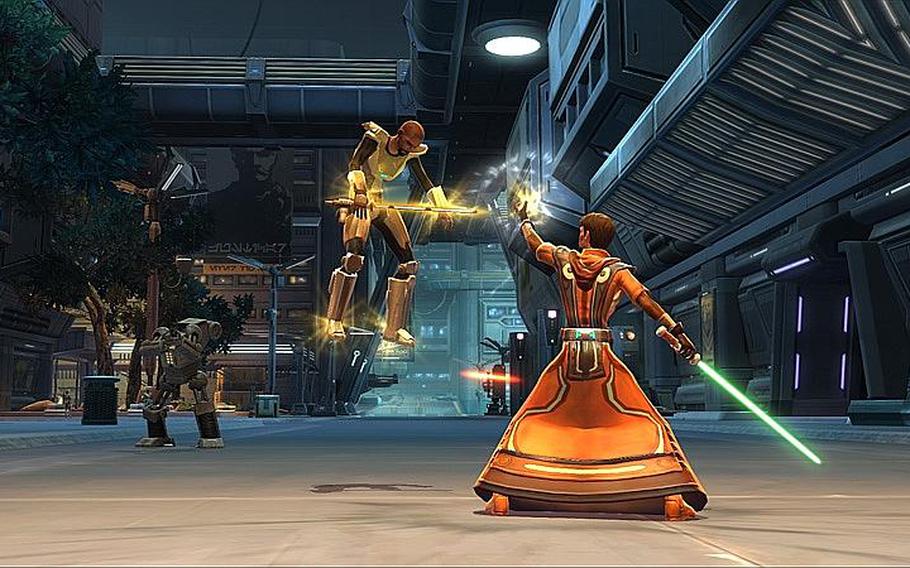 It turns out that the "Star Wars" galaxy isn't so far, far away from Azeroth.
"Star Wars: The Old Republic" is the latest game to challenge the hugely popular "World of Warcraft" for the massively multiplayer online crown. The T-rated game might let you wield a light saber instead of a sword and you might ride a speeder bike instead of a griffin, but much of the core game play will be familiar to MMO fans.
You'll run around slashing and blasting enemies while fulfilling quests. You'll explore and you'll grab loot for fallen foes. You'll gain experience that will allow you to increase your power, abilities and gear. And you can do this alone or team up with other players online to chat, form alliances and fight impressive battles. "Old Republic" performs all of these standard MMO tasks very well.
However, most gamers are still going to ask the question: What's new aside from the chance to play as a Jedi or Sith? The answer: an excellent set of stories.
When creating your character, you can choose among eight character classes — four from the Galactic Republic and four from the Sith Empire. Each has a unique story line that unfolds as you gain experience.
The stars of the game are obviously the Jedi and Sith warriors, who are able to fight equally well with light sabers and with different powers of the Force. In addition to two kinds of Force-users, each side also has a "soldier" and a "rogue" class — bounty hunter for the Empire and smuggler for the Republic. When you reach the tenth level, you can select a specialty within your class, which grants additional abilities.
I played parts of the story lines from three different characters. My Jedi knight had a dashing scar on his cheek and spent most of his time tracking down Sith infiltrators. He also learned that good Jedi don't flirt. My Imperial agent looked like a demonic sumo with red skin and horns — but was actually a nice guy who tallied a lot of points for the light side while undermining rebels and the Republic. My smuggler is a treasure-hunting smart aleck with facial tattoos and a tendency to "dirty kick" his foes.
The T-rated game was developed by BioWare for Electronic Arts under a license from LucasArts. BioWare knows how to use the Force since it developed the well-regarded "Star Wars: Knights of the Old Republic."
Those familiar with BioWare's more recent role-playing games — "MassEffect" and "Dragon Age" — will recognize the emphasis on storytelling. They will also recognize elements of the interface as well as a well-developed alignment system that takes into account whether your words and deeds are more in tune with the light side or the dark side of the Force.
Conversations are very important in BioWare games, so developers devoted plenty of time to making them worthwhile. They can provide key information, branch into new quests or send you farther along the path to the light side or dark side. One of the nice aspects of your character is that he or she actually has a voice. During most missions, you watch and hear yourself interacting with the nonplayer characters. Developers packed the game with 260,000 lines of dialogue, with 321 actors voicing 4,094 different characters, according to info from Electronic Arts.
Even if you're a bit shy, you don't have to tackle most missions alone. Around the time you hit the seventh level, you'll acquire a sidekick who can add to your firepower in a fight or offer healing if an encounter goes against you. Companions also perform the game's crafting functions. If you want better arms, armor or technology, you can turn to your friend. You can select one crafting specialty and two supporting skills that will help them create better gear.
Each companion — who could be a human, Wookiee, droid or other alien — also has a distinct personality and will react to your choices. If he or she likes them, you'll gain affinity points. If he or she doesn't, you'll lose points — and possibly your sidekick's support.
Of course, none of this makes much difference if the stories and quests are lame. Fortunately, developers worked hard to ensure this wouldn't happen. The characters' main story lines are well-conceived, and the primary quests feel like they're developing your character in meaningful ways. Even secondary quests avoid the feeling of repetitive fetching, delivering and gathering chores. Because of this, you'll rarely feel like you're grinding along just to achieve another level.
The settings are expansive and filled with interesting architecture and landscapes. In many areas, enemies are plentiful, so it's rarely hard to pick a fight. The foes are usually pretty well balanced as long as you go into a challenge that's suited to your level or have online friends to help out.
Such friends are necessary for team-based missions known as flashpoints, which fit into the overall storyline. The game also offers several formats for player-vs.-player combat, including team-oriented operations that become available around the 50th level.
During the game's first week and a half, the servers functioned exceptionally well. However, it wasn't unusual for them to seem a bit underpopulated. That can be great when you are focusing on storyline quests, but can be a bit frustrating when gathering a party to tackle a flashpoint mission.
Bottom line: A "The Old Republic" doesn't offer any revolutionary changes to the MMO universe. However, it does an excellent job of combining the best of time-tested online role-playing elements, excellent storytelling and — of course — "Star Wars."
Platform: PC
Online: www.swtor.com
---
---
---
---