Spinnraedl in Kaiserslautern excels in the meaty dishes of the Rheinland-Pfalz
by
Jennifer H. Svan
October 19, 2017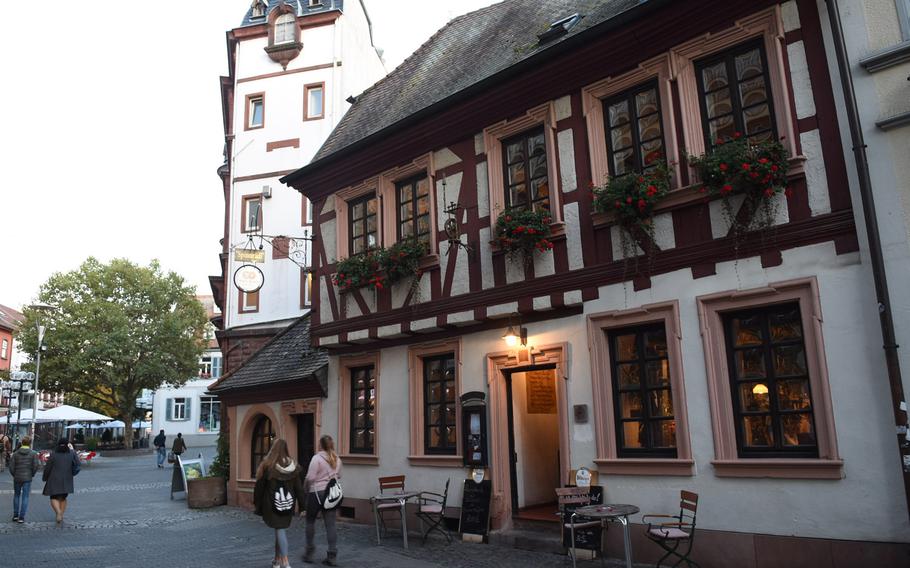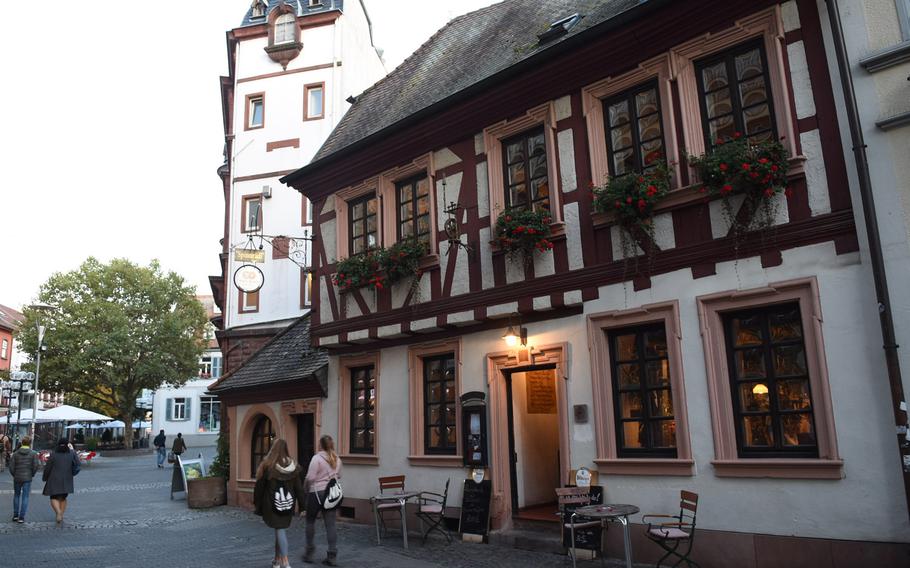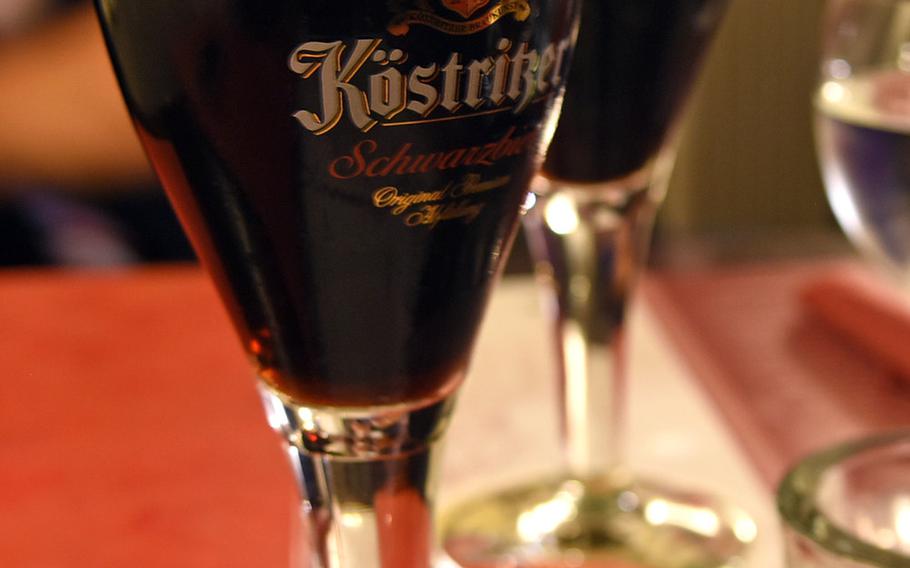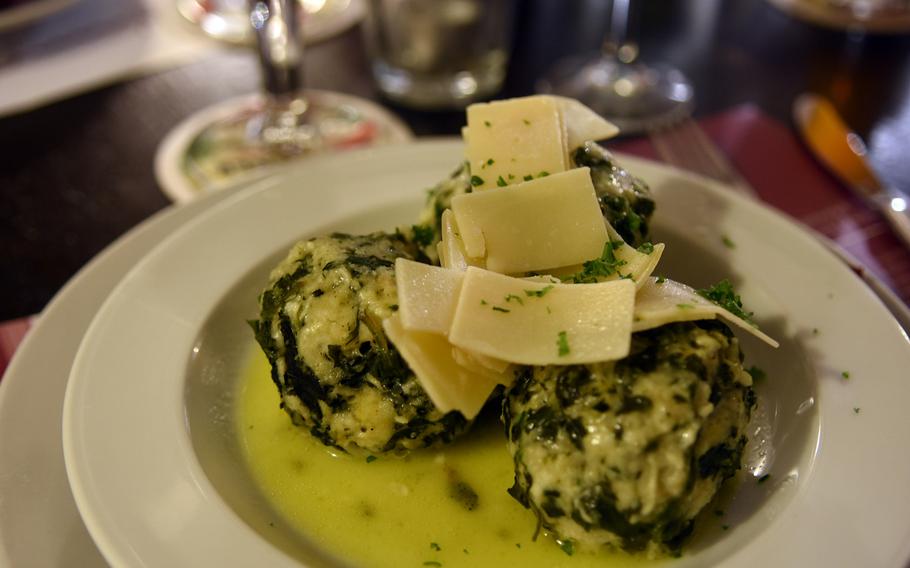 Eating pig's stomach — more pleasantly known as saumagen in Germany — or jellied meat, for that matter, isn't exactly on my bucket list.
But if one day I'm forced to adopt a vegetarian lifestyle, I'll dine at the Spinnraedl and chew on stomach casing and enjoy chunks of meat floating in gelatin and forever be cured of cravings for flesh.
Or I just might channel my inner farmer and like it.
Spinnraedl seems to be the place to go in Kaiserslautern if you're not just craving something German but rather something from the Pfalz, a largely rural region of southwestern Germany.
Spinnraedl offers quite a few of these local specialties. They typically consist of meat and potatoes in some fashion and sauerkraut. The choices include hot liver and blood sausage, liver dumplings, roast and the aforementioned saumagen. You can even get some of those same Pfaelzer riches piled on flammkuchen, a type of pizza with a thin crust and a sauce of sour or heavy cream.
Spinnraedl shakes things up just enough to make it stand out from the legion of uninspiring German restaurants in town. After eight years in Germany, I'm not moved by anything with schnitzel in the name. But while dining with colleagues recently at Spinnraedl, I did get excited about spinach dumplings with Parmesan cheese, an interesting and colorful twist on a typically bland German dish.
The dumplings, sitting in a mild butter sauce, were good, but I wasn't drooling over every bite. And that seemed to be the group's consensus: The food at Spinnraedl is good, but not great. But good in Kaiserslautern — well, that's something special.
Besides, the ambiance is hard to beat. Housed in the city's oldest half-timbered building, the restaurant has the charm of a cozy country tavern on a cold winter night, the feeling topped off by a smooth schwarzbier — or black beer, which goes with just about anything.
Spinnraedl also has a nice variety of kids' choices, including mini cheese noodles, sausage salad and potato dumplings with beans and bacon, each of which is less than 10 euros. The robber's plate, which allows kids to steal from their parents' plates for free, used to be my favorite, until my kids began robbing the whole plate.
Spinnraedl Location: Schillerstrasse 1, 67655 Kaiserslautern, downtown in the pedestrian zone near the Stiftskirche.
Hours: Open daily from 11 a.m.; on holidays and during the summer months from 5 p.m. Closed Sundays.
Prices: Moderate: Dinner plates range from about 4 euros to 18 euros ($4.75-$21). Most items on the lunch menu are less than 10 euros.
Menu: In German and English. Lunch specials change weekly. Pfaelzer specialties, salads, flammkuchen, a few vegetarian options and a kids menu. Drinks include wine, German beer, spirits and hot drinks.
Clientele: Mostly Germans and Americans
Dress: Casual
Information: Call (+49) (0) 631 60511 or email: info@spinnraedl.de. Reservations are suggested for dinner on weekends or for large groups. Website: www.spinnraedl.de