Space-A details now available on Facebook
---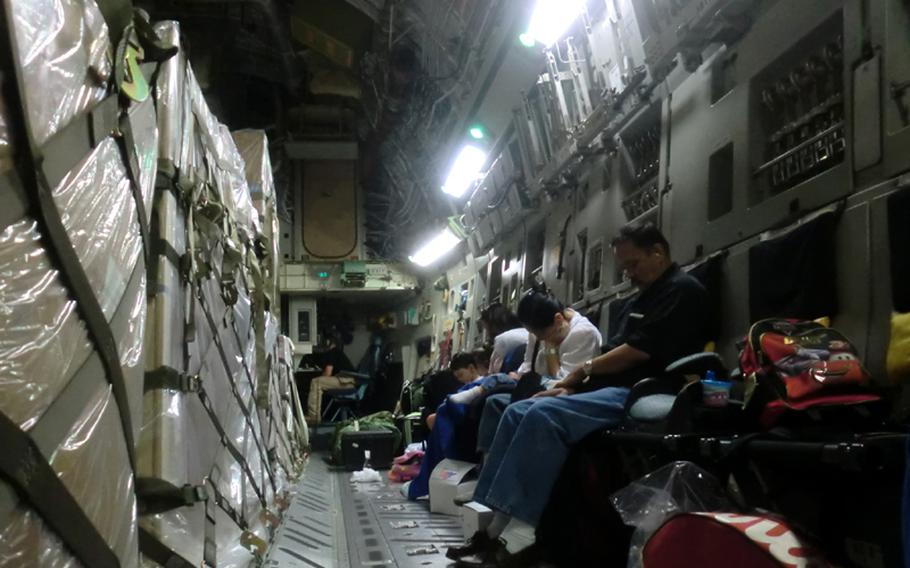 Catching space-available flights around the world should be a little easier for military travelers this summer if they use Facebook.
Air Mobility Command earlier this year began posting daily flight information for 22 bases in Europe, Asia and the U.S., including the number of seats available and the category and number of travelers signed up for the various flights. The military's Space-A program gives priority to people flying for official business or emergency leave over recreational travelers for the most part.
Tentative flight schedules 72 hours in advance, and some historical flight information, are also available on the bases' individual Facebook pages to give travelers a better idea about the likelihood of flights in and out of certain bases and when they can sign up.
Although military flights are subject to change or cancellation at any time and return flights to points of departure are never guaranteed, AMC wants to bring more predictability to the Space-A program through Facebook, said command spokesman Maj. Mike Andrews.
The information now online is still available at individual bases through automated telephone lines and closed-circuit military TV, which all AMC hubs continue to use to disseminate flight information.
The social networking site also allows travelers to interact with one another and AMC personnel to help resolve the inevitable questions that arise when traveling Space-A.
But with a little planning and a little patience, flying Space-A could save you thousands on your summer vacation.
Links to all of the AMC passenger terminals on Facebook and more information about Space-A travel are available on the Air Mobility Command home page amc.af.mil/amctravel/index.asp.
---
---
---
---