South Korea's war dead rest at Icheon National Cemetery
---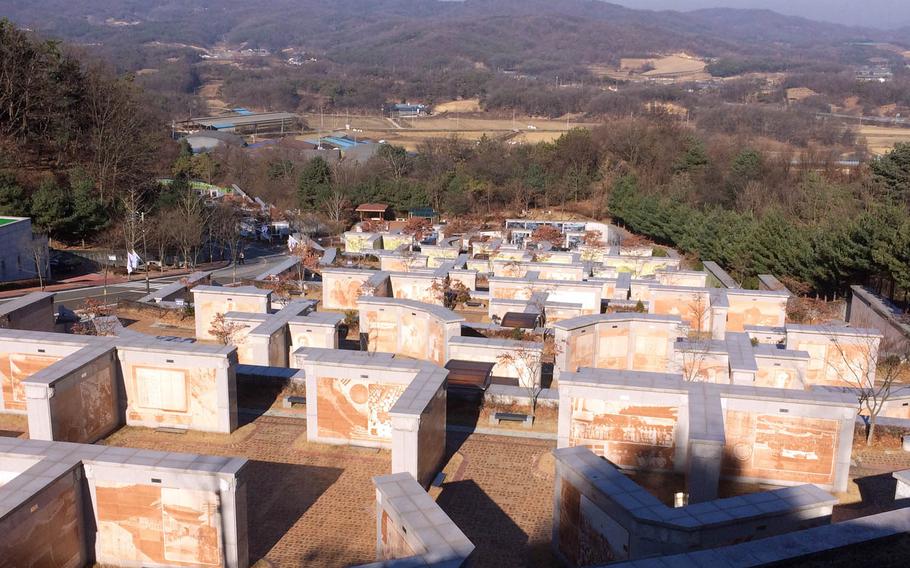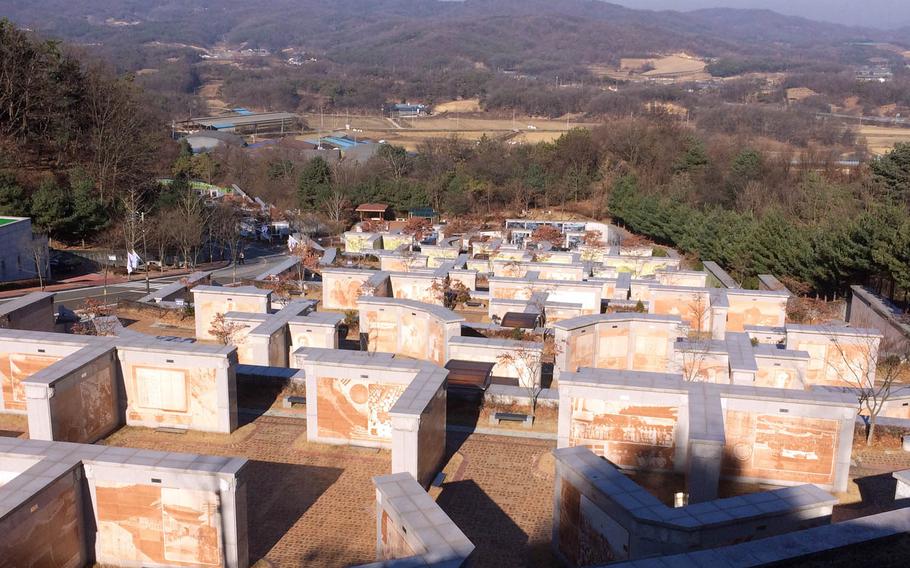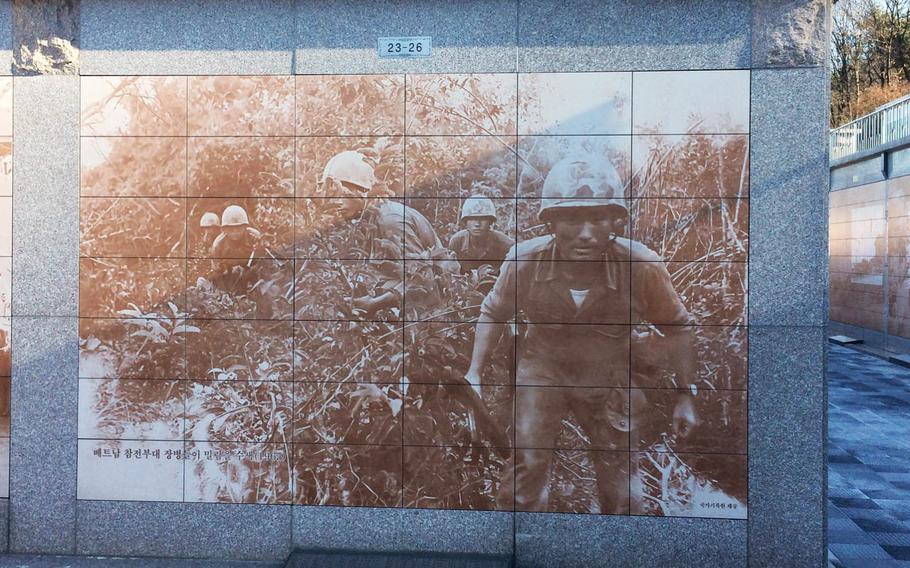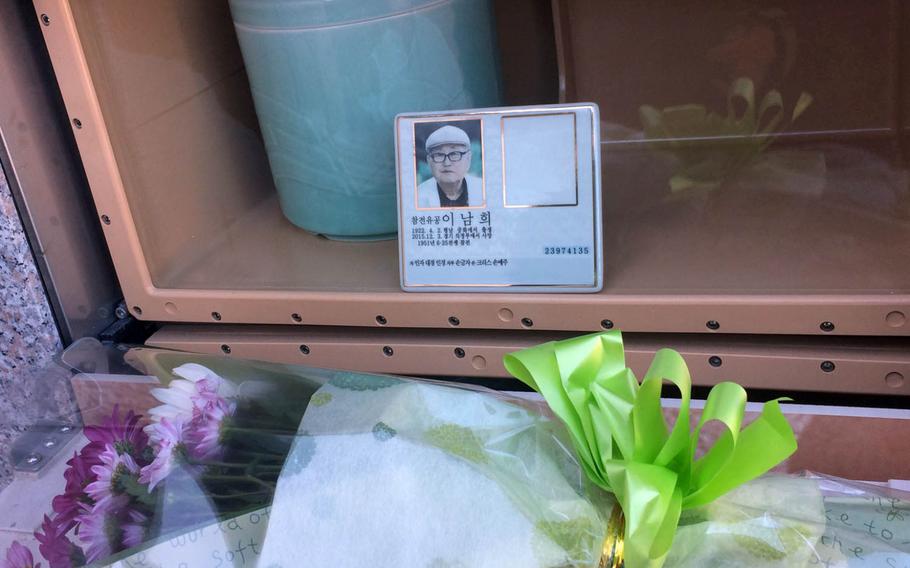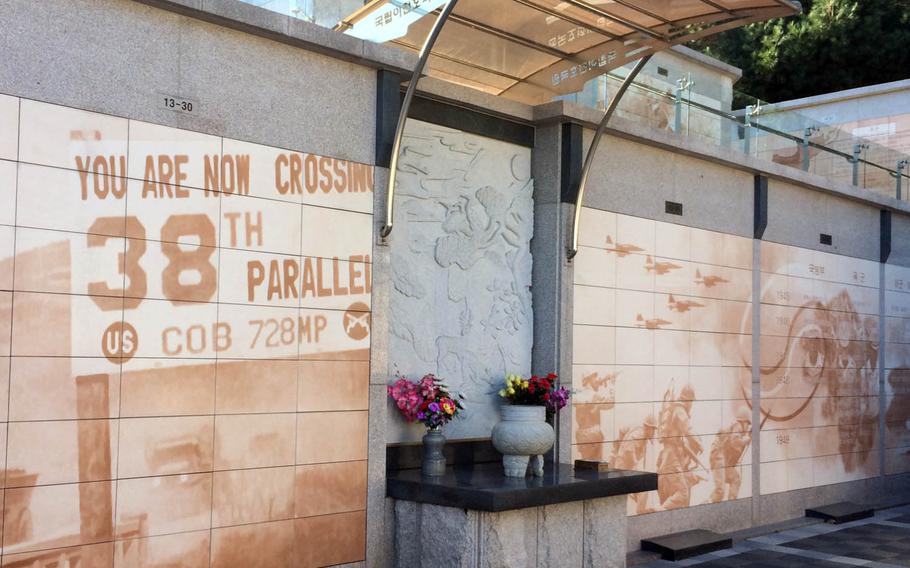 A visit to South Korea's Icheon National Cemetery, where thousands of Korean war veterans rest in peace, is like a trip back in time.
The internment site, on a hillside south of Seoul, doesn't look much like Virginia's Arlington National Cemetery, but the heroes who lie here get the same sort of veneration as the Americans they fought alongside.
Funeral and interment expenses are one of the benefits of war service for South Koreans.
Icheon has some impressive reception buildings and statues near its entrance.
If you want to visit a loved one's memorial, just park and hike up a steep hillside.
The veterans' ashes lie in drawers built into walls called columbaria. Each wall is decorated with historic photographs and illustrations related to Korea's martial heritage. Naturally, the Korean War features most prominently.
In one section, for example, the walls are decorated with photographs of Operation Chromite, the amphibious invasion of Incheon, which turned the tide of battle against the advancing North Koreans.
Another section features a photograph of wartime commander Gen. Douglas MacArthur passing a set of unit colors while the Stars and Stripes flutters in the background.
Nearby there's a photograph of trucks passing a sign that reads: "You are now crossing the 38th parallel."
A section of the cemetery commemorates Korea's participation in the Vietnam War and features maps of Indochina and photographs of troops patrolling in the jungle.
My father-in-law, Yi Nam Hui, a member of a Korean special forces unit that worked behind enemy lines in support of U.S. forces during the war, was interred here last year.
After the war, he settled down and built a successful business contracting to the U.S. Army at Camp Page, a base that closed a few years ago in the city of Chuncheon, not far from the Demilitarized Zone.
His two daughters and son followed in his footsteps as Korean and U.S. government civilians supporting U.S. forces on the peninsula.
Yi's ashes wait in a drawer beside a space reserved for his widow when her time comes.
Although Yi was a church-going Christian, the Confucian tradition of ancestor worship remains strong in Korea. His family commemorated the anniversary of his death last month by visiting the cemetery, laying flowers and attending a service in his honor.
Icheon is one of several sites where Korea inters its veterans. Others include Imsil National Cemetery and Yeongcheon National Cemetery. More than 2,000 foreign soldiers who fought in the Korean War, including 36 Americans, are buried at the United Nations Memorial Cemetery in Busan.
---
---
---
---