Snake sake? Attractions rare, weird and wild shine at Okinawa World
by
Travis J. Tritten tritten.travis@stripes.com
October 4, 2013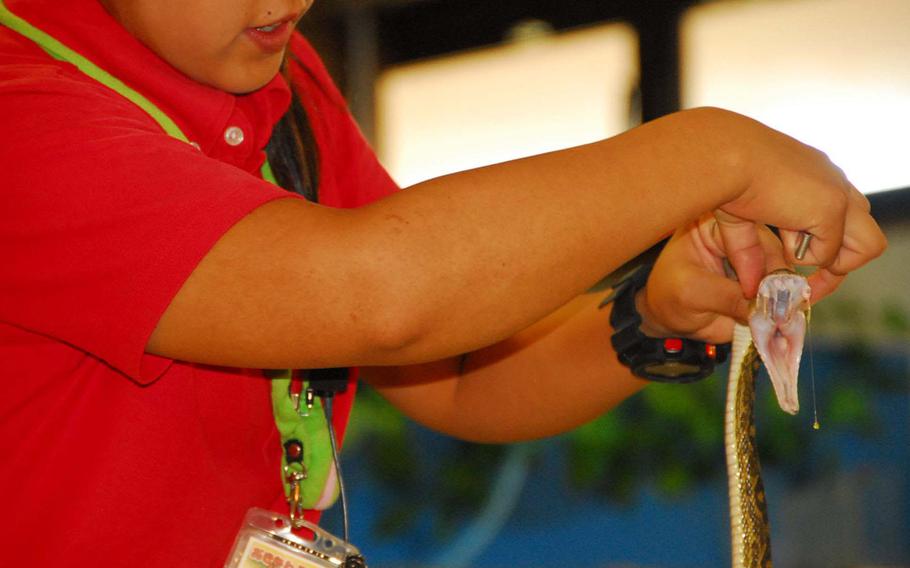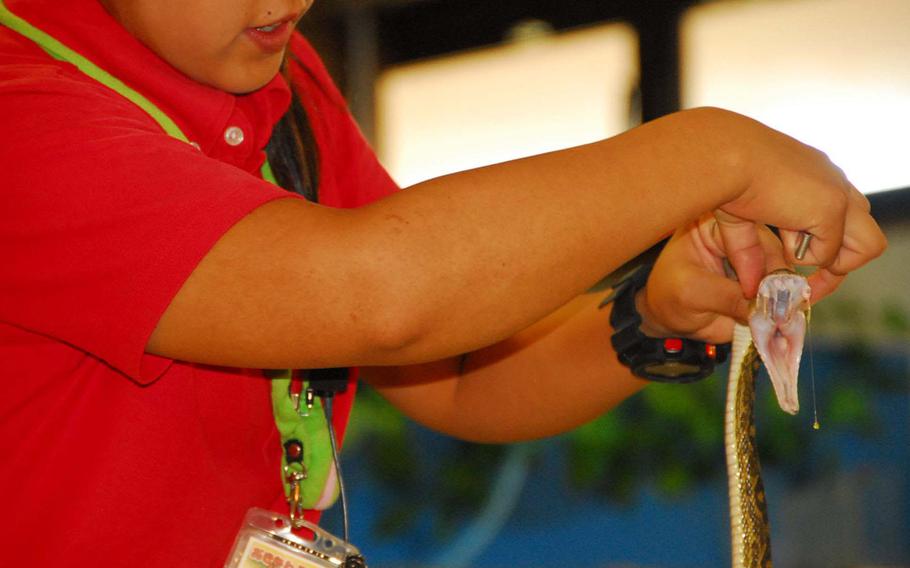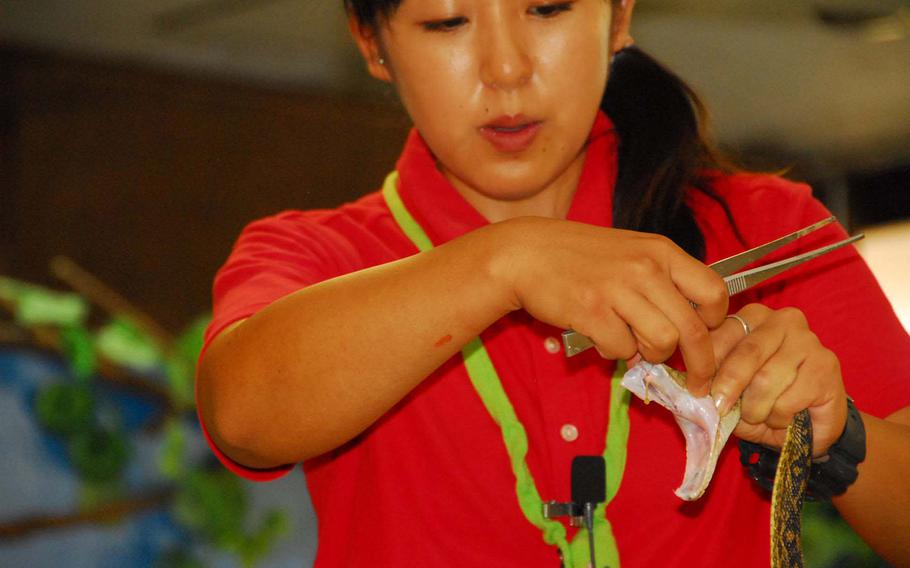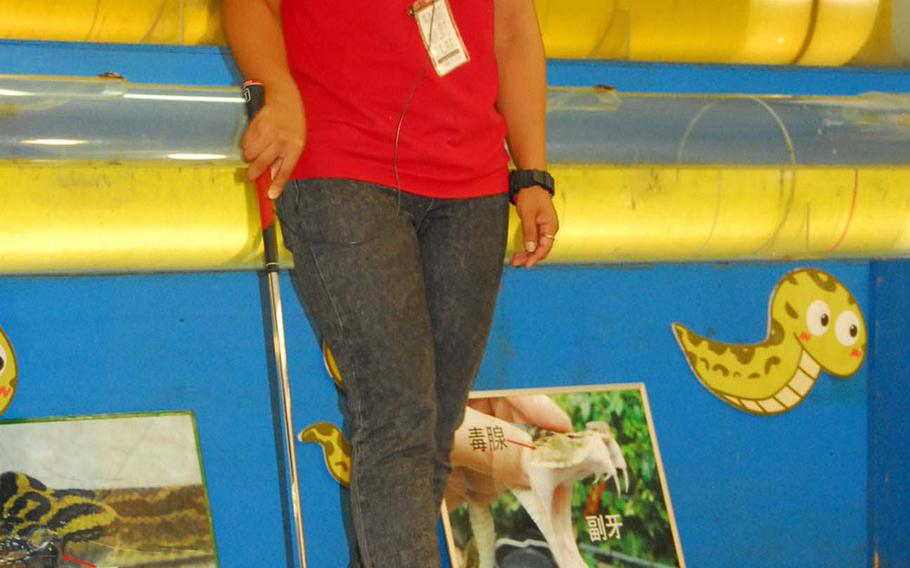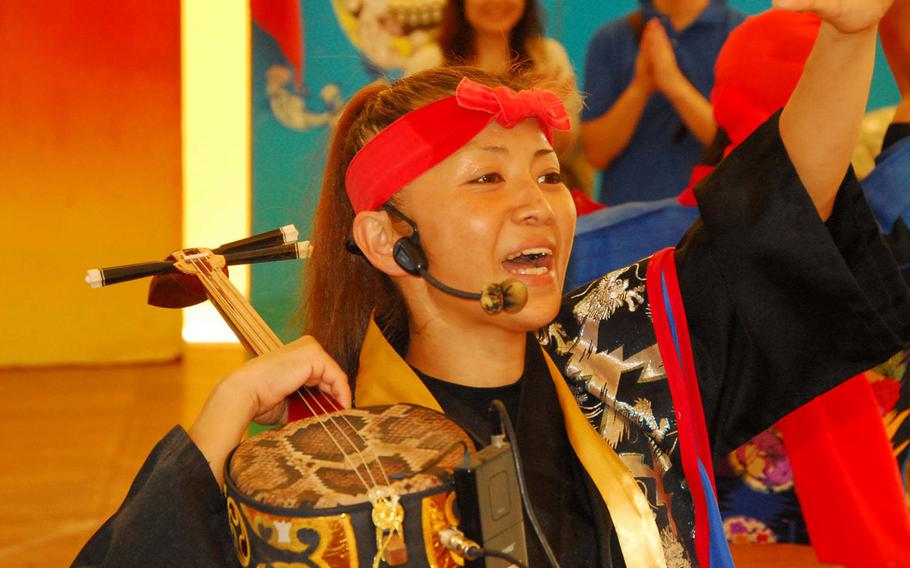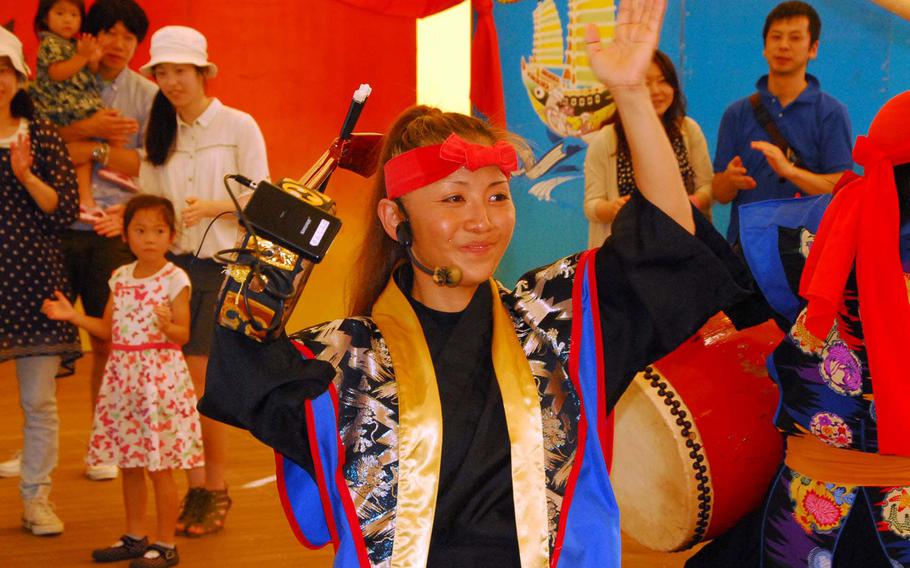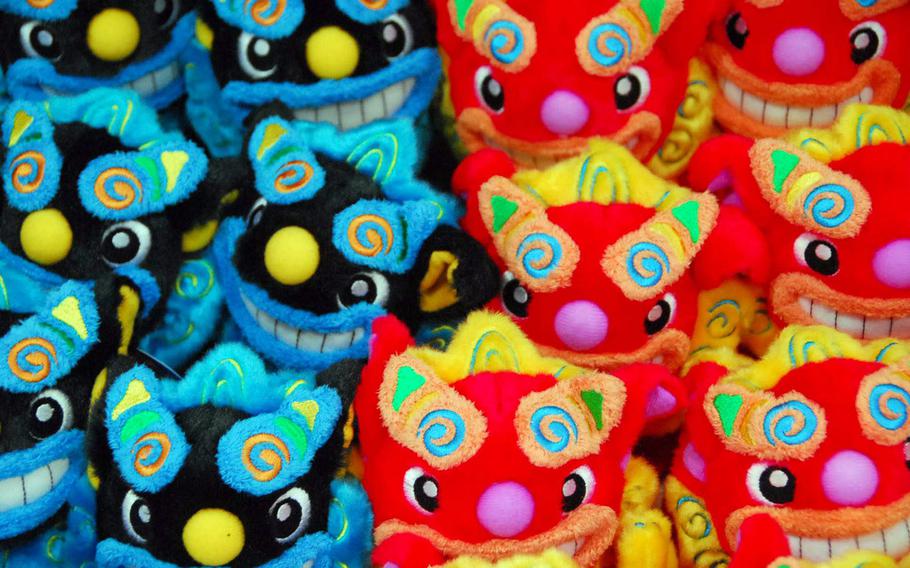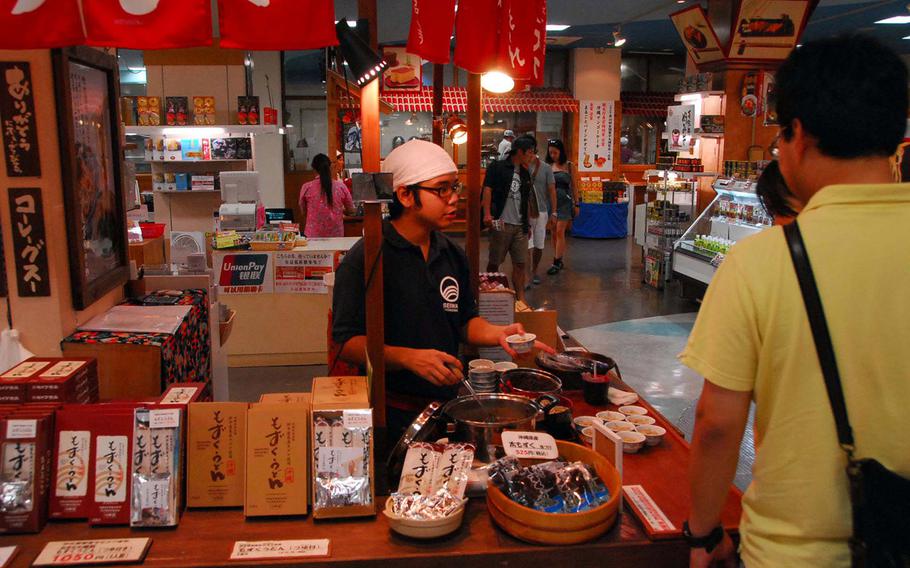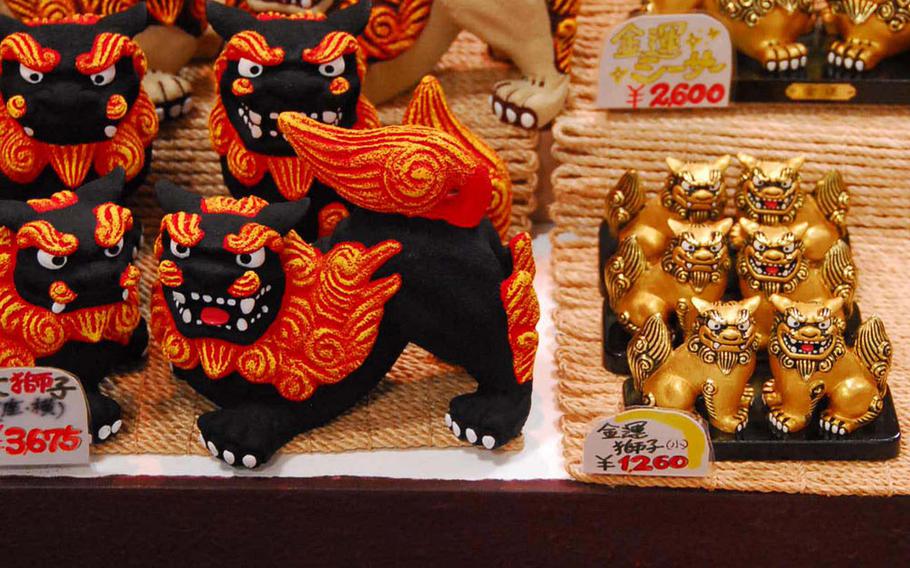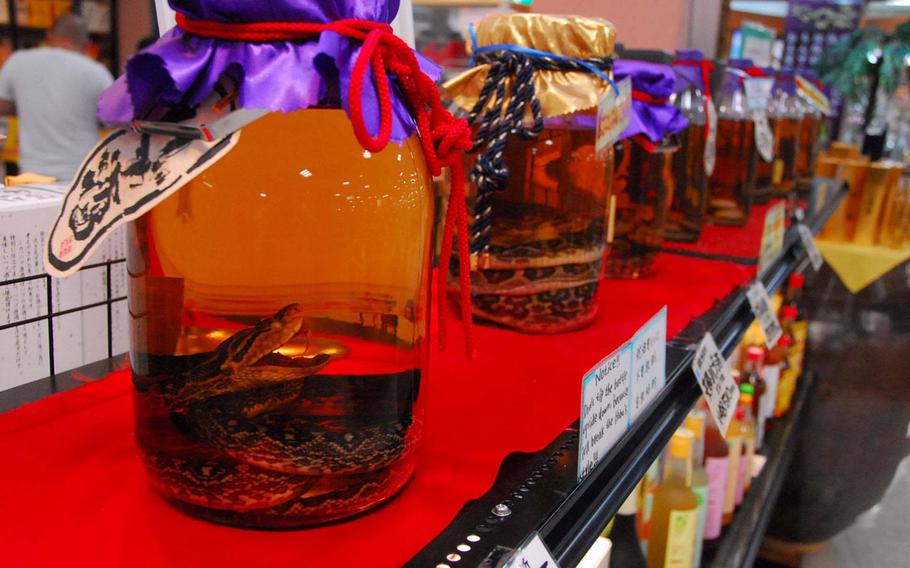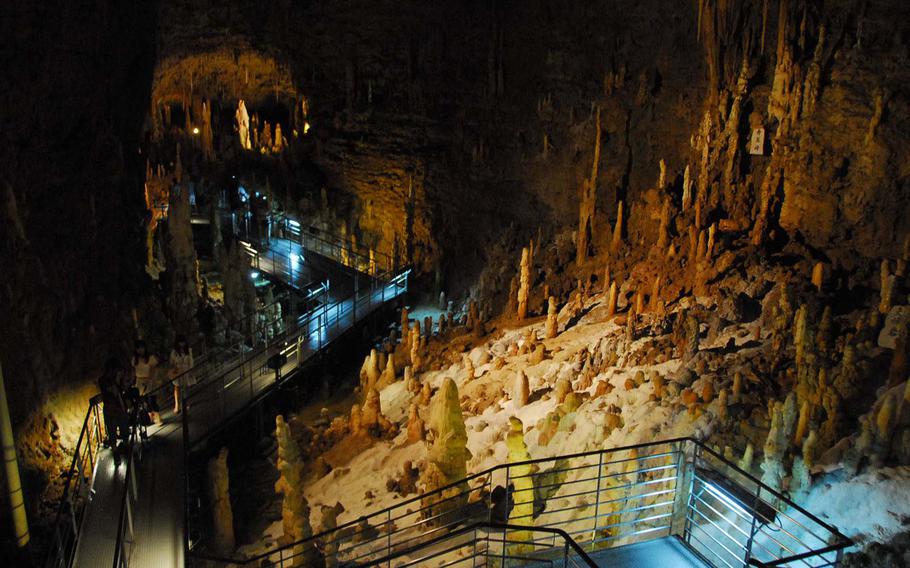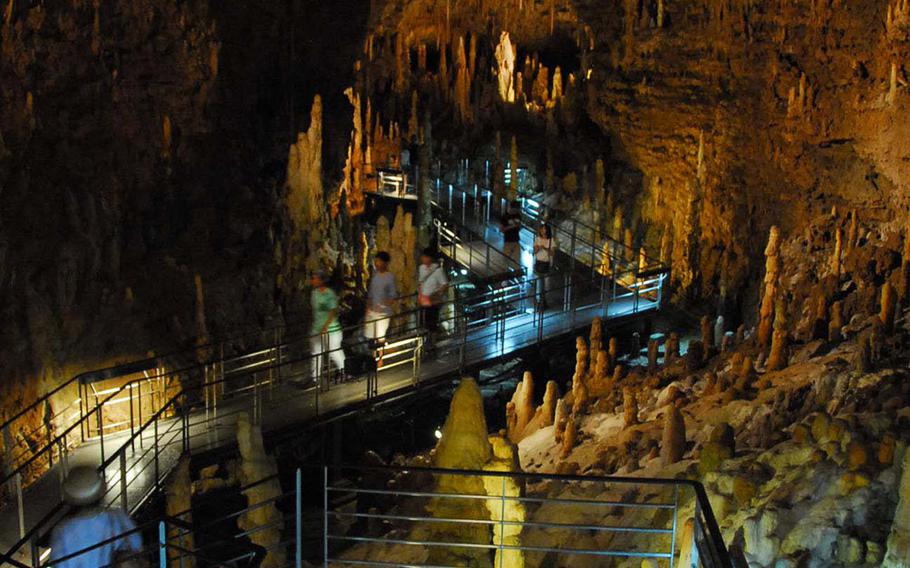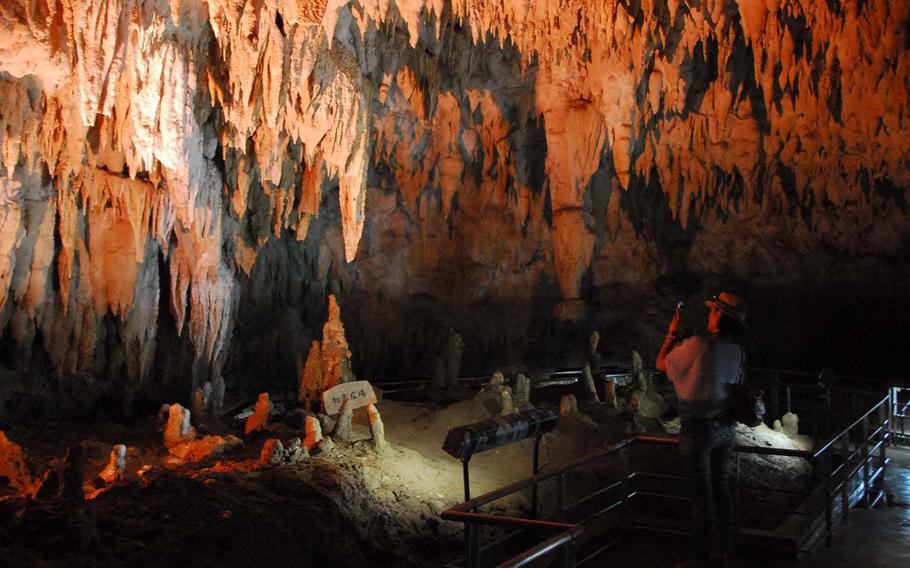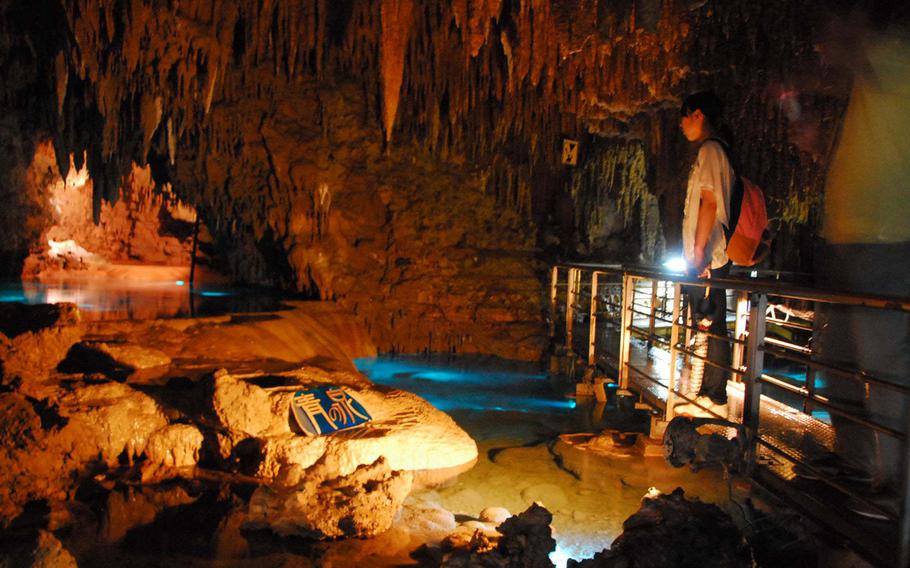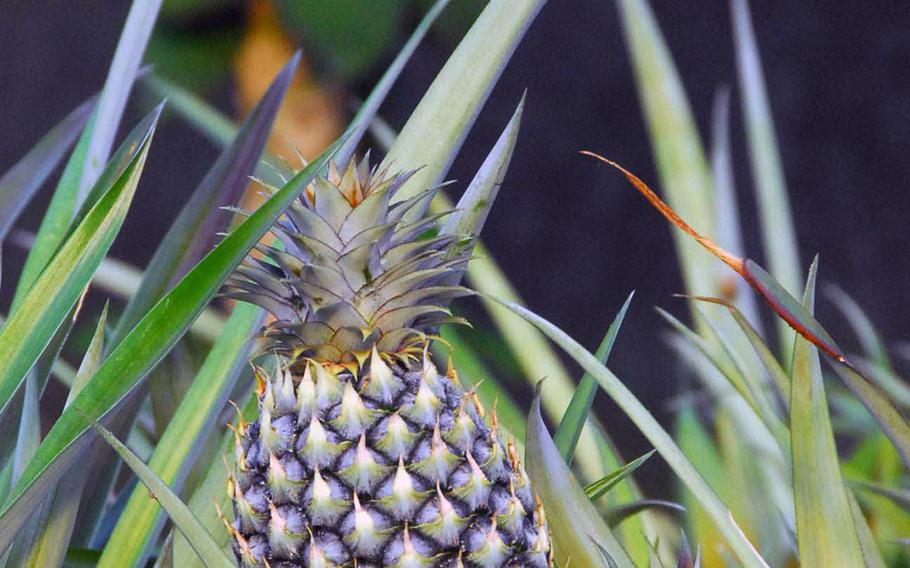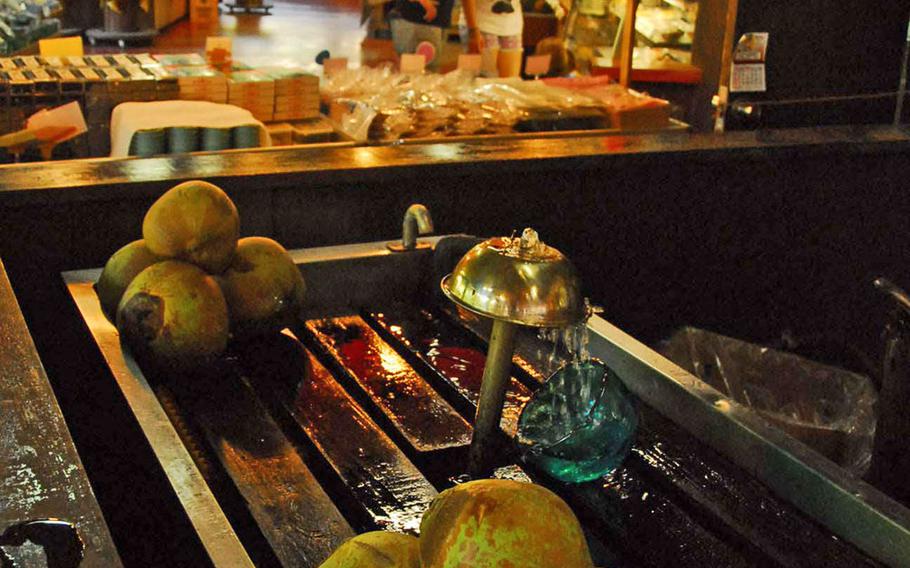 What would Okinawa be without the habu?
The island's indigenous pit vipers stalk sugarcane fields and tombs, wriggle into folklore and even flavor the local liquor.
So, it might not come as a surprise the snakes also play a starring role at a theme park here.
Okinawa World, near Nanjo at Okinawa's southern tip, and its three-mile-long Gyokusendo cave showcase the island's culture, nature and history. That means visitors get traditional dance, crafts and natural beauty, but also a heaping helping of the famous slithering reptiles — both alive with dripping fangs and steeped at the bottom of an awamori alcohol vat.
The park's Habu Museum keeps specimens of the pit vipers species that live on Okinawa, which are collectively known as habu, as well as a variety of constricting snakes and turtles.
The museum brings out some of the snakes five times each day for a 30-minute show. During my visit, a park employee demonstrated that a habu snake will sense the body heat of another animal and strike at a balloon partially filled with warm water, and ignore a similar balloon filled with cold water.
Midway through the show, she pried open the habu's jaws and squeezed out long stringy drops of yellow venom from its fangs.
Other museum highlights included a hilarious swimming mongoose and a rather creepy feeding time in the sea snake tanks.
However, Okinawa World bills its 300,000-year-old cave as its top attraction. The Gyokusendo system is more than three miles long, according to the park, but visitors have access to a much smaller half-mile promenade that includes some beautiful chambers with stalactites, some stalagmites and lighted underground streams.
The cave is cool and moist, and makes an easy walk with few stairs. Visitors might catch a glimpse of a bat fluttering through a chamber or a fish in the clear subterranean water.
Meanwhile, those interested in the island's traditional style of dance can catch eisa shows throughout the day. Talented dancers beat drums and play the sanshin, a three-stringed banjo-like folk instrument, while twirling and spinning.
Eisa dancing is an old tradition that remains highly popular and widely practiced across the island. The 30-minute performance at Okinawa World is a nice primer on the excitement and energy of the form. During the show, the audience is invited onstage to dance and can snap photos together with the performers at the end.
After a cave trip, snake show and dance performance, there is plenty to buy. Okinawa World is filled with shops and souvenirs.
A habushu, or habu sake, distillery is located at the park as well as a brewery for Nihede beer, a local award-winning craft brew. Visitors have plenty of opportunities to buy a jar or bottle of Okinawan awamori alcohol steeped on site with pit vipers — it gives the alcohol a deep brown hue. You can also buy bottles of the light, medium or dark beer brewed at the park.
Locally grown coffee is for sale as well as a variety of Okinawan sweets such as donut balls and sugar cookies.
Okinawa World is not the island's only park, but overall it makes an ideal crash course in island culture and half-day getaway, especially from the nearby U.S. bases in south-central Okinawa such as Kadena Air Base, Camp Foster and Marine Corps Air Station Futenma.