Slip into history at the Imperial Palace
by
Christopher B. Stoltz
April 13, 2008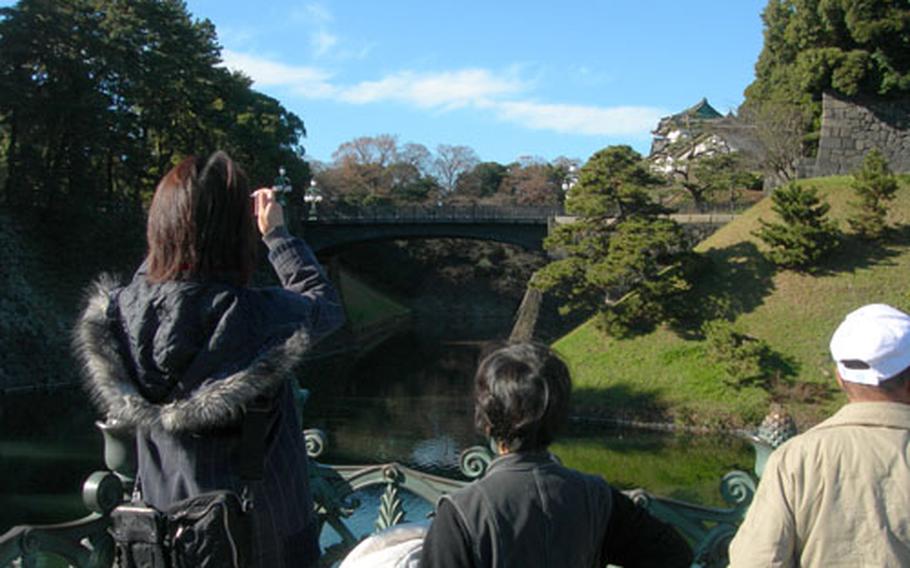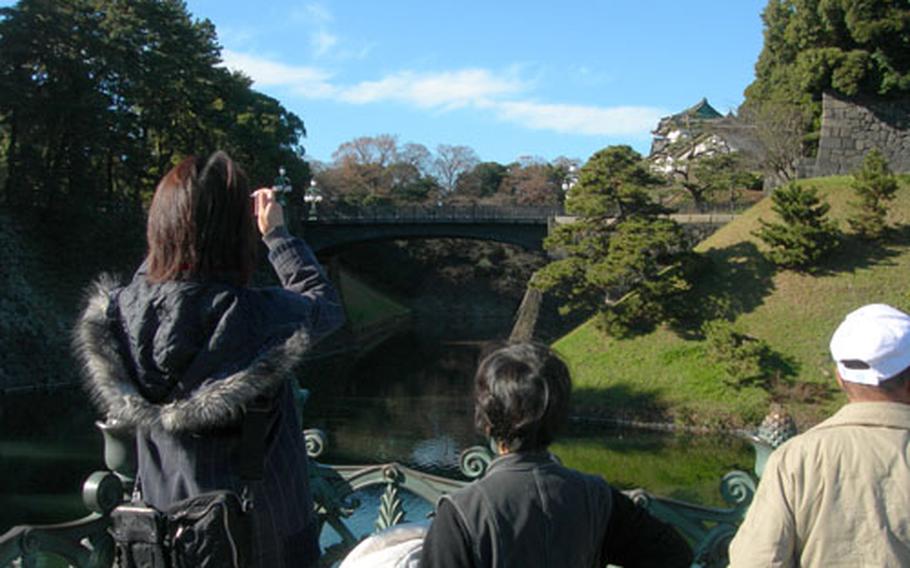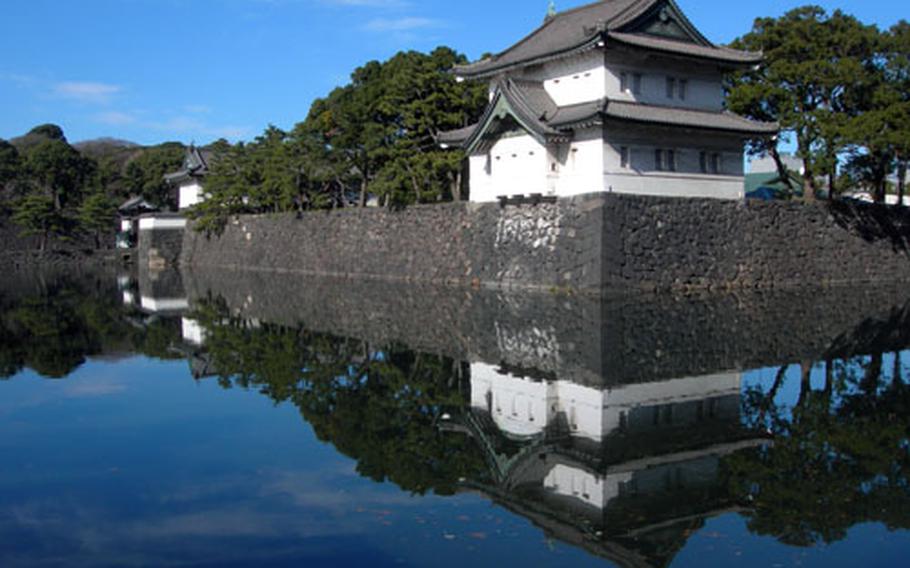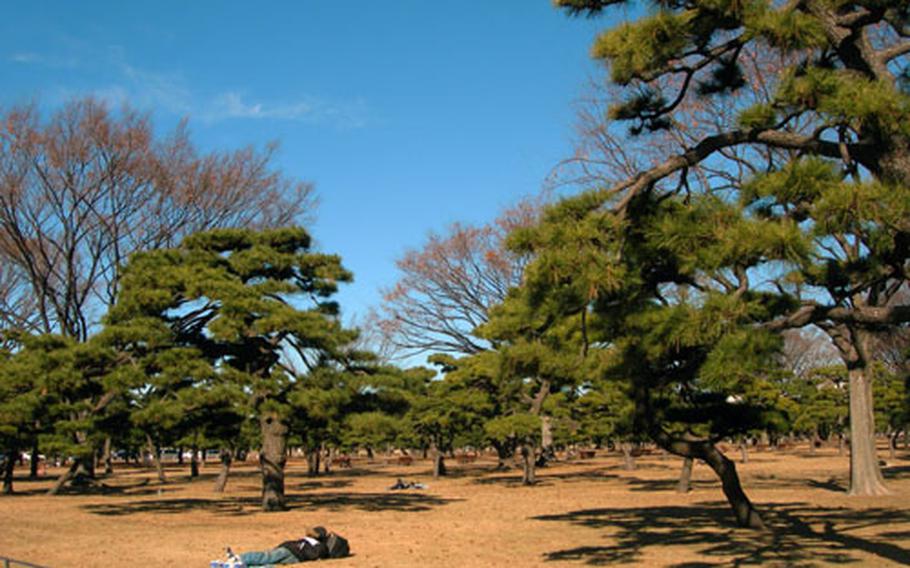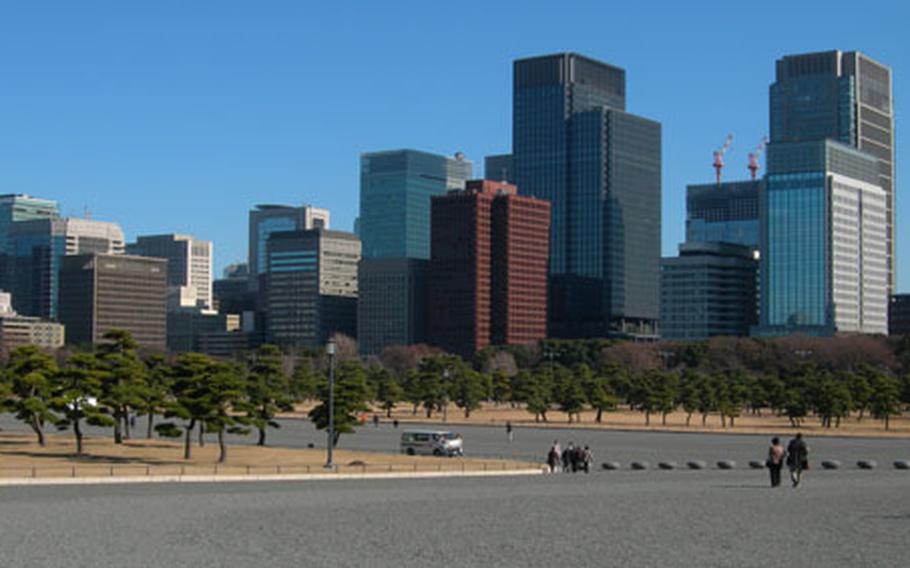 A common saying in the1980s was that the land underneath Japan's Imperial Palace was worth more than all of California.
Times have changed, but the palace is still there. Nestled among Tokyo's skyscrapers, the grounds around the palace act as a park, much like Central Park in New York City.
The Imperial Palace sits on a hill overlooking the city, a blending of the old and new that is common in Japan. It is closed off and can be seen only from outside a fenced area. Outside are moats that were built with the original palace in the late 1800s. Daily, you can find Japanese painters sitting on the side of the moats painting the scene.
The Nijubashi Bridge is also visible from the gates. Many visitors wait for any glimpse of the royal family driving over it to the family compound.
For those who want a close-up view of the palace and family, the Imperial Palace is open to the public twice a year — the emperor's birthday on Dec. 23 and New Year's Day.
The palace is surrounded by a lot of history. In 1868, the shogunate was overthrown, and the country's capital and Imperial Residence were moved from Kyoto to Tokyo. Construction of a new Imperial Palace was completed in 1888. The palace was destroyed during World War II and rebuilt in the same style.
The palace is a good family day trip for anyone who wants to stroll through a park, check out some history of Japan, or just have a picnic.
The Imperial Palace is about a five-minute walk from the Tokyo Metro Takebashi station on the Tozai line, Nijubashi station on Chiyoda line or Otemachi station on Tozai, Chiyoda Hanzomon or Marunouchi lines. It's about a 10-minute walk from JR's Tokyo station.