'Singularity' delivers time-twisting fun with guns and gadgets
by
Brian Bowers
July 30, 2010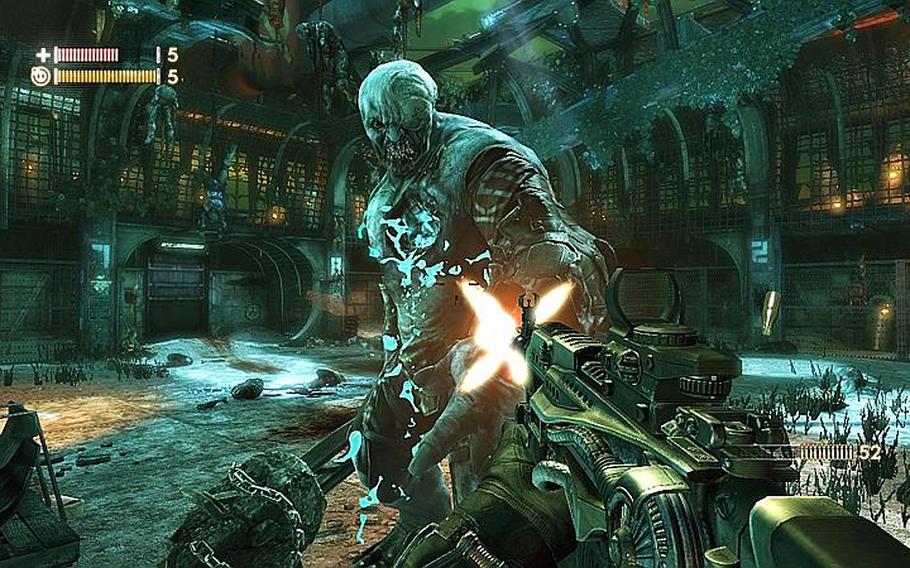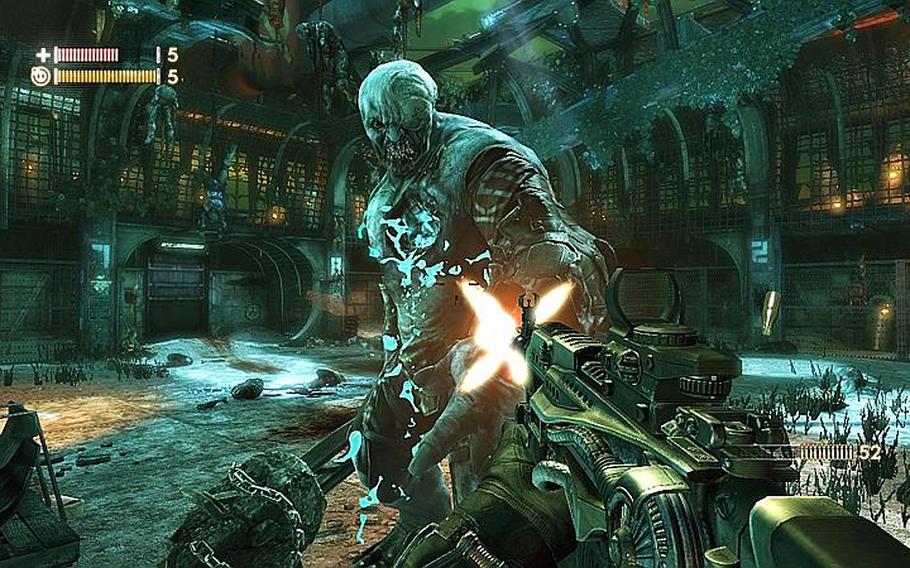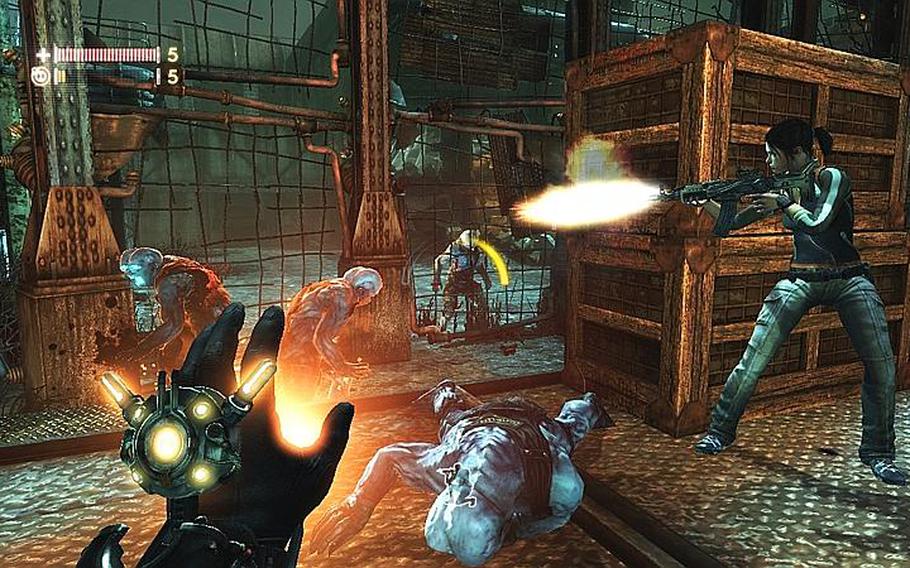 Finally, an easy way to even the odds in a firefight: Change one of your foes into a raging mutant who attacks his comrades.
The M-rated "Singularity" — developed by Raven Software for Activision — offers a nice blend of shooting and special powers in a tale of the Cold War turned freaky.
You play a U.S. special operations soldier who's sent to figure out what's up on Katorga-12, an island where the Soviets had experimented with the mysterious Element 99 in the 1950s. You soon learn that a catastrophic accident destroyed the Soviet facilities and mutated many of the workers and local wildlife. But it's not long before you start bouncing back and forth between 1955 and 2010 and meeting shady characters who promise to set things right. Throw in a few hundred mutants and scores of angry Russian soldiers and you're guaranteed plenty of action.
At first, you're equipped with standard weaponry: assault rifles, shotguns, sniper rifles. You progress to weapons enhanced with the power of the volatile E99. However, your best asset is the TMD, Time Manipulation Device. This gadget, which fits on your hand, can warp time — repairing damaged objects or causing them to rapidly deteriorate. It can also make your enemies decay into dust or turn them into mutants who turn on anyone who fires a weapon nearby — usually their former comrades.
The story is interesting and the levels are usually well conceived, offering a good balance of fighting, exploration and puzzle-solving.
The graphics are solid — not great, but nothing shabby or glitchy, either.
The controls are intuitive and work smoothly.
Those who have played "FEAR," "BioShock" or "Wolfenstein" will recognize much in this mix of shooting and supernatural powers. In fact, "Singularity" isn't nearly as rich or deep as those game. However, it offers enough action and interesting challenges to keep it fun.
Platforms: Xbox 360 (tested) PlayStation 3, PC
Online:www.singularity-game.com