Shurijo Castle served as the heart of Okinawa's Ryukyu Kingdom
by
Matthew M. Burke
July 20, 2016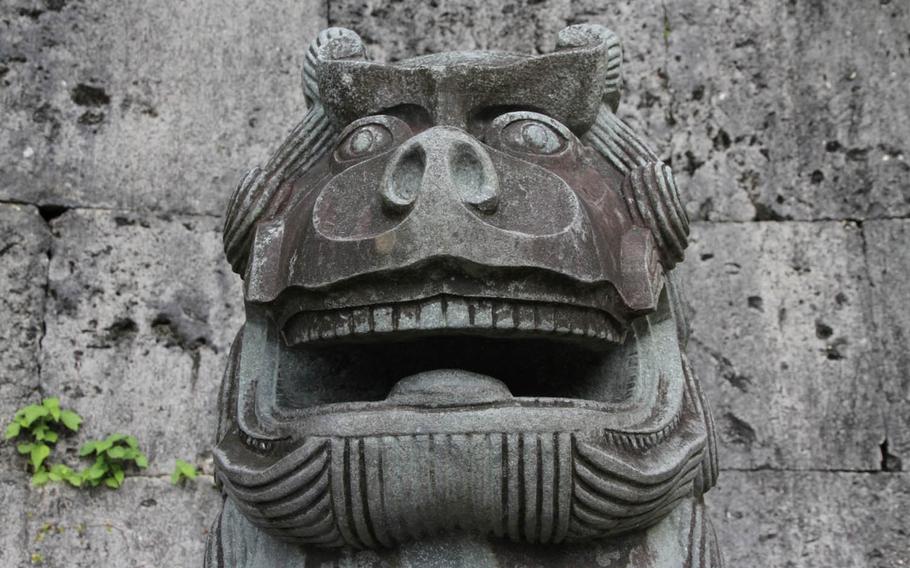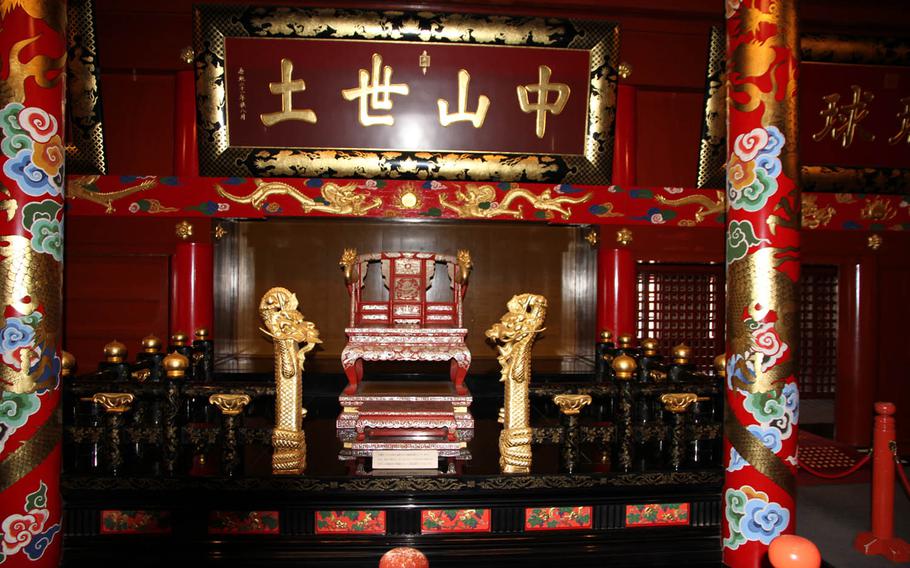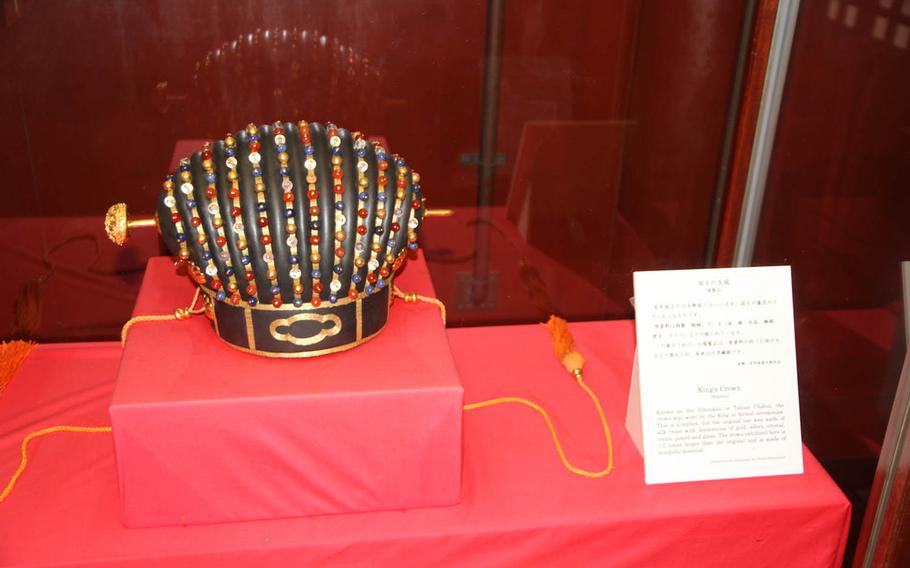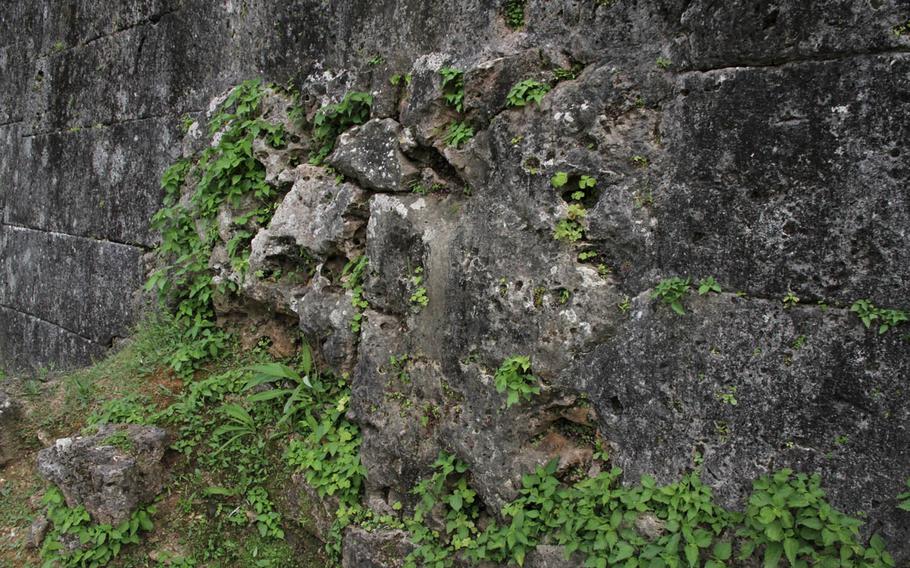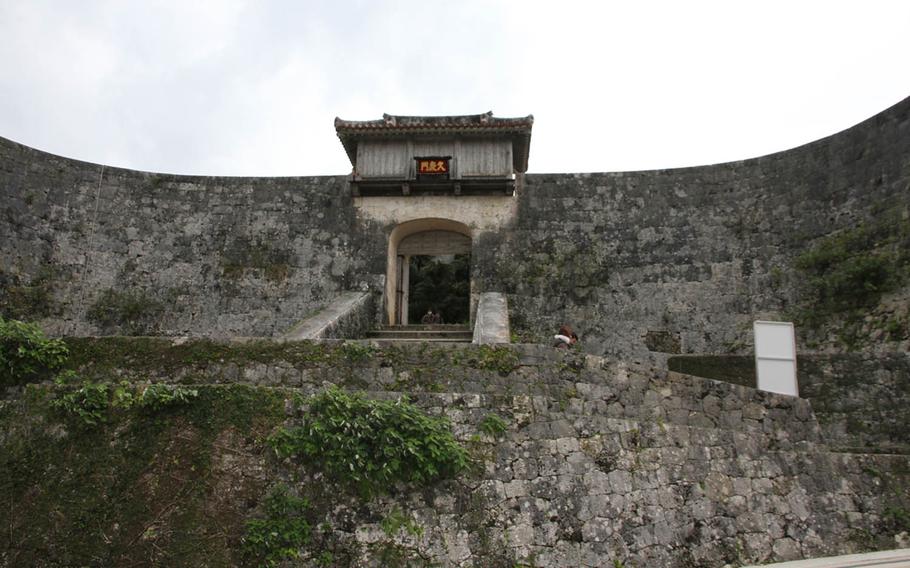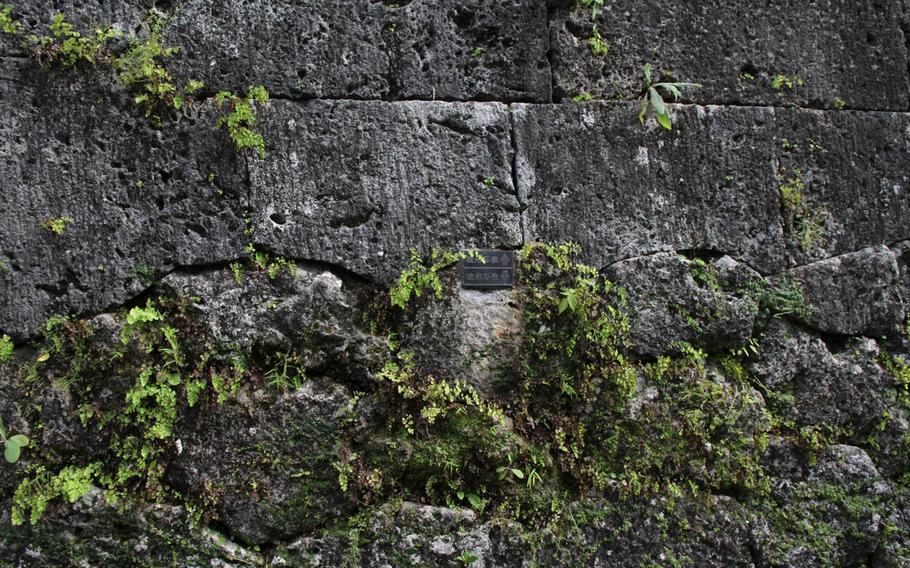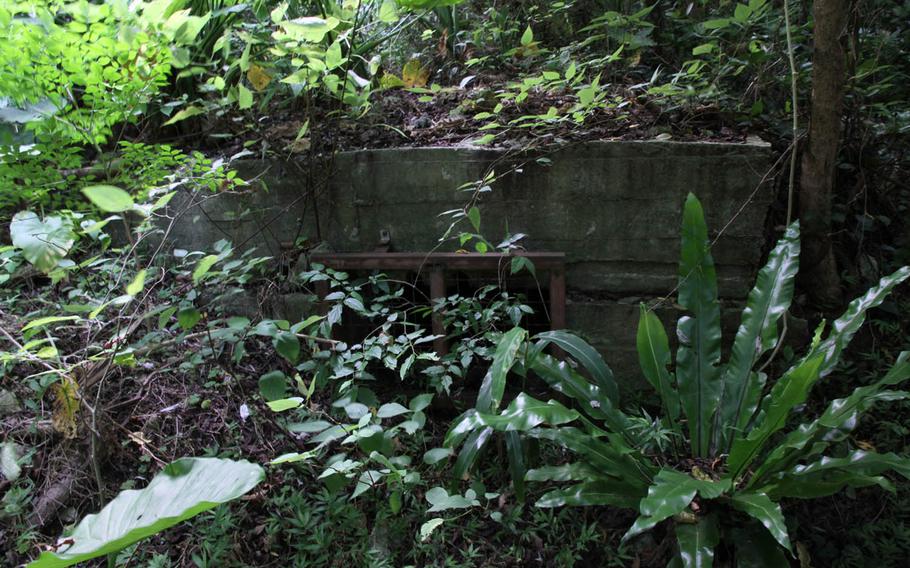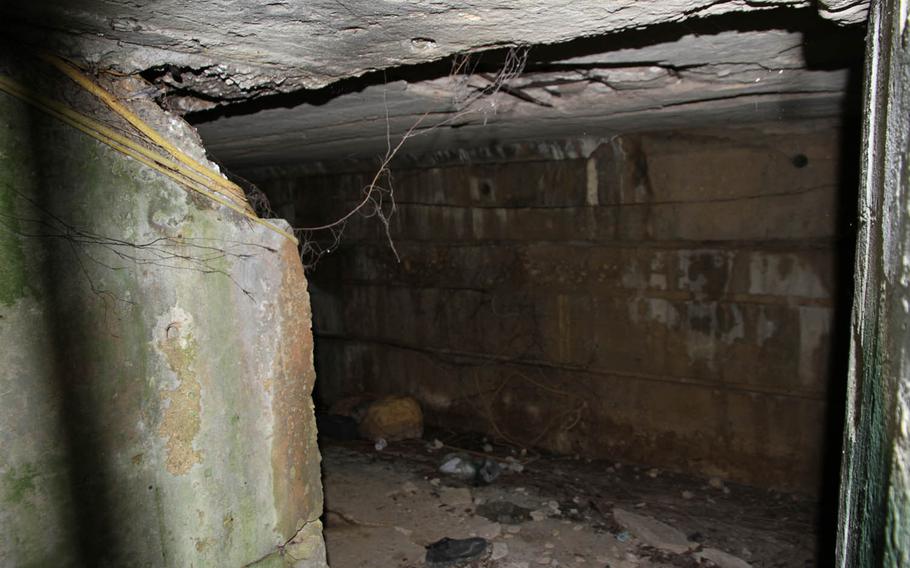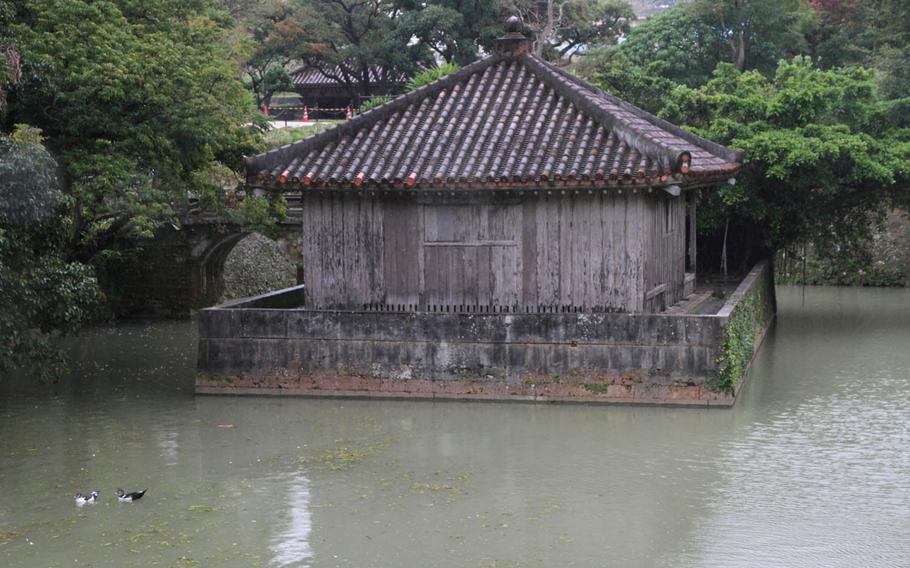 Perhaps nothing explains the complex relationship between the people of Okinawa, the U.S. military and the Japanese government better than Shurijo Castle, Okinawa's greatest cultural site.
At the end of World War II, the Japanese army built an underground command headquarters directly below the magnificent 14th-century castle, which housed Okinawa's greatest cultural treasures and was long home to its royal family. A year later, during the Battle of Okinawa, U.S. forces converging on the island bombed it into oblivion, destroying hundreds of years of Ryukyu heritage; most of the underground headquarters survived unscathed. The Japanese army then fled south to make its last stand, causing the majority of the island's 140,000 civilian casualties as they became trapped between the Japanese and the advancing Americans.
Today, the castle stands rebuilt on a foundation of battle-scarred stone; the Okinawan people remain resilient and proud, still lodged between two nations — both conquerors — that were once foes. This complicated history, along with the sheer beauty of its vistas and its colorful Seiden, which functions like a medieval keep, makes Shurijo Castle a must-see for any foreign visitor to the island.
"For several centuries the Ryukyu Islands served as a center of economic and cultural interchange between Southeast Asia, China, Korea and Japan, and this is vividly demonstrated by the surviving monuments," United Nations Educational, Scientific and Cultural Organization (UNESCO) officials wrote in making Shurijo a World Heritage site in 2000.
"The culture of the Ryukyuan Kingdom evolved and flourished in a special political and economic environment, which gave its culture a unique quality. The Ryukyu sacred sites constitute an exceptional example of an indigenous form of nature and ancestor worship that has survived intact into the modern age alongside other established world religions."
Shurijo was built sometime around the 14th century, according to literature provided at the castle. It became the royal seat of King Sho Hashi in 1406. Hashi united the kingdom, and his castle served as its political, diplomatic and cultural heart for some 500 years, until King Sho Tai was forced to abdicate by Japan's Tokyo government in 1879, shortly after the Meiji restoration. In March 1944, 32nd Army Lt. Gen. Mitsuru Ushijima's men built the underground command headquarters at Shurijo, according to Makoto Arakaki, curator of the Okinawa Prefectural Peace Memorial Museum.
The 32nd Army's mission had been to build airfields. After the Japanese defeat at Saipan in July 1944, Ushijima had received orders to start building bunkers as well, in anticipation of a coming ground war
His men built a maze of about 1,250 feet of tunnels and rooms under the castle, including rooms for the commander, staff officers, an office of plans, food storage, an aid station and a pharmacy. There were believed to be at least five entrances.
When the castle was ultimately pulverized, the men below remained relatively safe, as is evident today. The 32nd Army abandoned the headquarters in May 1945 and moved south after being surrounded on three sides, Arakaki said.
The Battle of Okinawa ended on June 23 when Ushijima committed suicide.
Today, Shurijo Castle is a peaceful, meticulously manicured place, perfect for a walk or quiet reflection. It features paths that lead to lookouts with breathtaking views and Japanese gardens.
The path to the Shurijo Seiden takes you through several majestic gates — Kankaimon, Zuisenmon, Roukokumon and Koufukumon — past sundials and springs that once quenched the thirst of kings and warriors.
The Seiden itself is where Chinese and Japanese cultures collide in vibrant red and gold, dragon pillars and shishi.
Step into the throne room, which feels like the final battle scene in an early Jackie Chan film, and see a replica of the Ryukyu throne and the king's crown.
Stop by the king's tatami rooms and gardens and feel a cool breeze roll in off the ocean.
There are also numerous exhibits, a rest area, restaurant, tea house and gift shops on the grounds.
When Shurijo was rebuilt in 1992, select parts were built on the old foundation. Don't assume because a stone has a hole in it, it's from the war. Ask the castle's friendly staff to see battle damage. The castle was so damaged, there is surprisingly little of it left. Most of it will need to be pointed out to be seen. It is most evident in a large, old tree near one of the castle's gates.
Curiously, what you won't find on a map or in the castle literature is the path to the underground headquarters — perhaps an omission of sadness. That you have to find on your own, amidst the foliage and vines; the underground remains hidden just beneath the surface, much like it does in the consciousness and hearts of the Okinawan people.
Stars and Stripes' reporter Chiyomi Sumida contributed to this report.
Shurijo Castle
DIRECTIONS
Shurijo Castle Park is located at 1-2 Kinjo-cho, Shuri, Naha City, Okinawa 903-0815
TIMES
From April through June, the castle is open 8:30 a.m. until 7 p.m., with a last entry of 6:30 p.m. From July through September, the castle is open an hour later.
COSTS
Access to some of the park is free. However, to access the Seiden and other cultural sites, the cost of a ticket is 820 yen (about $8) for adults, 620 yen for a student and 310 yen for a child over age 6. Group rates and year passes are available for reduced admission. To park conveniently at the site, there are both public and private parking lots. The public lot costs only 320 yen.
FOOD
Shurijo Castle Park features Okinawan restaurants to purchase meals as well as shops to purchase drinks and snacks.
INFORMATION
Telephone: 098-886-2020; web: http://oki-park.jp/shurijo/en