AFTER HOURS
Seven Springs does a fresh take on Korean fare
---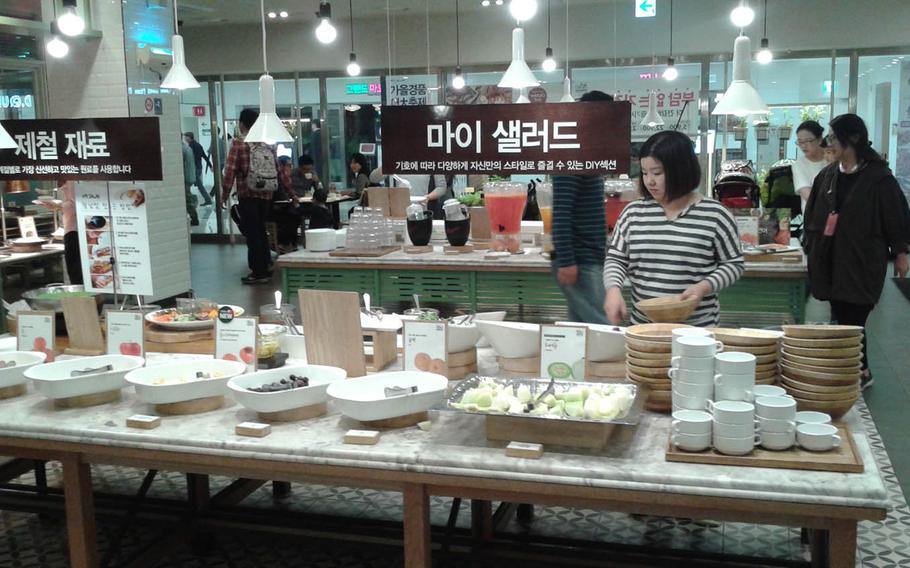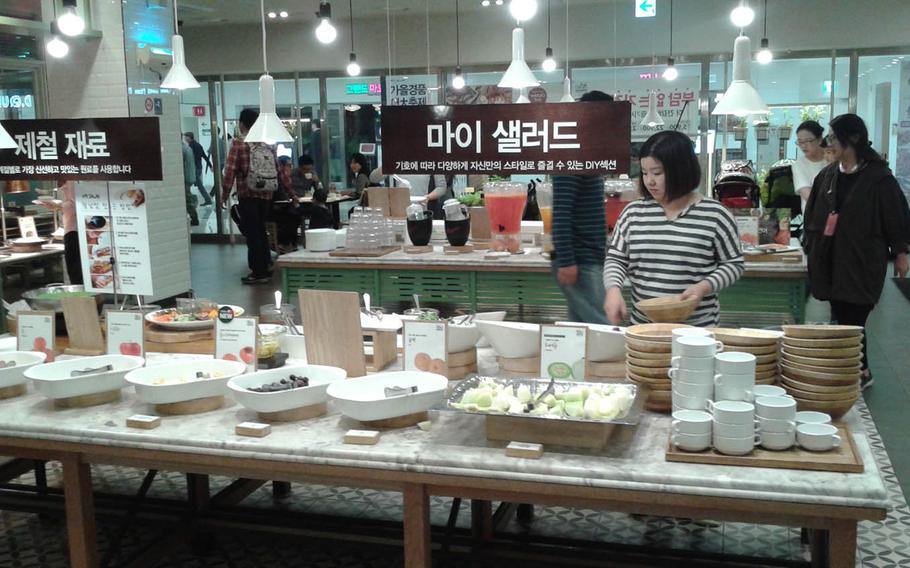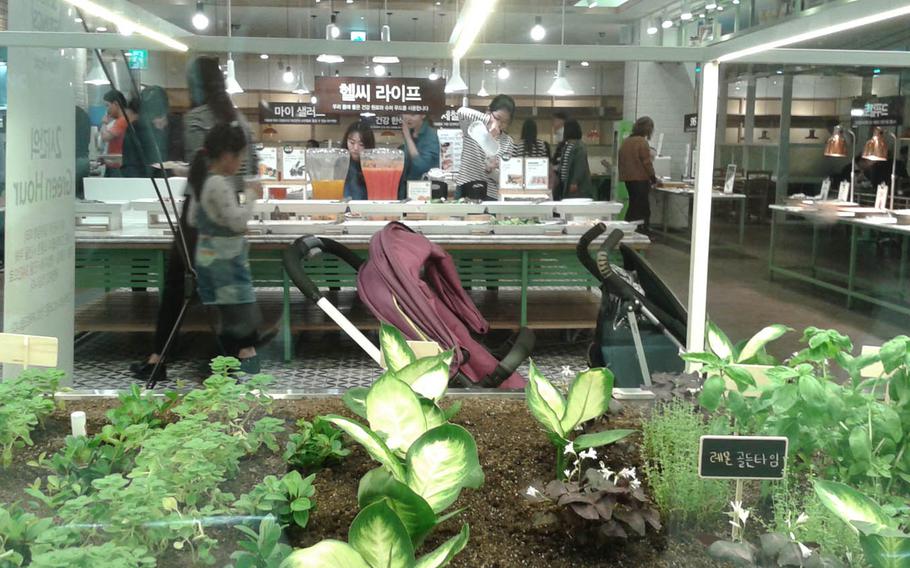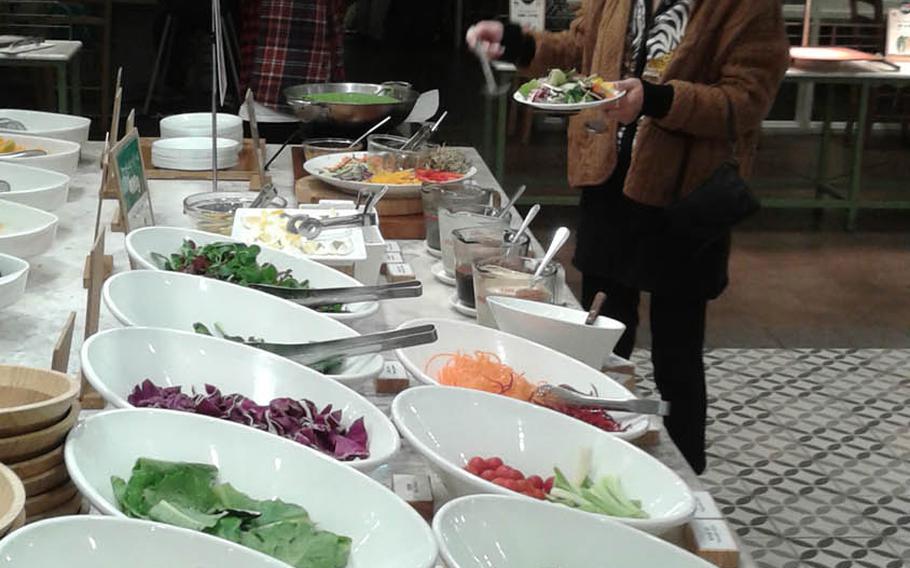 South Korea is known for its grilled meats, spicy sauces and kimchi. But its fresh salads? Not so much.
That makes Seven Springs, a buffet chain focused on healthful, fresh fruits and vegetables, a refreshing change from the meat- and rice-heavy dishes found at a typical Korean eatery.
This is a good place for a South Korea newbie who wants to sample local dishes — such as pumpkin slices topped with candied nuts or red bean porridge — while having familiar Western fare to fall back on.
Access to the all-you-can-eat buffet costs the same as or less than buying a small, overpriced salad at a trendy Itaewon restaurant. There's fruit, a salad bar, soups, juices and a hot bar that, on my visit to the COEX Mall branch, offered everything from pizza and pasta with cream sauce to chicken enchiladas.
For Asian fare, there's a bibimbap bar where you can assemble your own version of the ubiquitous Korean rice bowl, topped with choice of veggies, fried eggs, sesame oil and soybean paste or spicy red pepper paste. There's also a station for making your own spring rolls, a somewhat complicated endeavor that involves soaking dried rice paper in warm water and filling it with vegetables and shrimp.
The extensive salad bar offers about a dozen pre-made dishes — pasta salad, fruit salad, marinated veggies and greens in various dressings — in addition to a build-your-own salad with a wide selection of toppings.
But Seven Springs isn't only for veggie lovers. There's plenty of meat to be had, from smoked salmon to shrimp and grilled meats, which you can order in addition to the buffet.
Finish your meal with a slice of cake from the dessert bar, a scoop of ice cream or a cappuccino or latte at the coffee machine.
rowland.ashley@stripes.com Twitter: @Rowland_Stripes
Seven SpringsLocation: COEX Mall location 58: Teheran-ro 87-gil, Gangnam-gu, Seoul, accessible directly from the Samseong subway station on Line 2. Seven Springs has 22 locations in South Korea. Most are in Seoul, but Daegu and Busan each have a branch.
Hours: Vary by location. Hours at the COEX Mall location are 10:30 a.m. to 10 p.m. with a break from 3:30 p.m. to 5:30 p.m.
Buffet prices: 15,900 won (about $13.80) for lunch, 22,900 won (about $19.90) for dinner and 23,900 won (about $20.70) on weekends. Grilled meats and beer or wine cost extra.
Dress: Casual
Information: Phone: 02-6002-3777 (COEX Mall location).
Website:www.sevensprings.co.kr (in Korean). Menu and descriptions of items in the buffet are clearly listed in English.
---
---
---
---