Servicemembers find challenge, reward in ultramarathon competition
by
Joshua L. DeMotts
November 2, 2012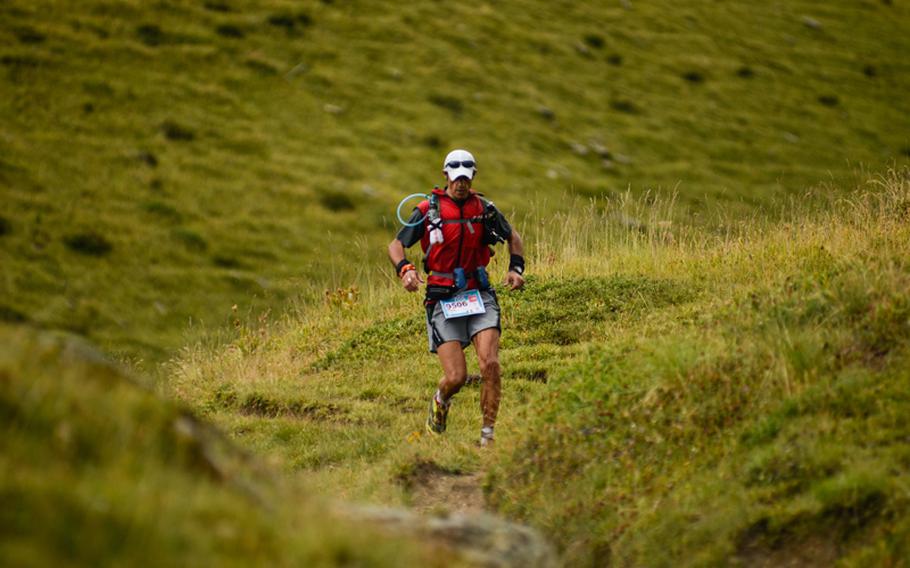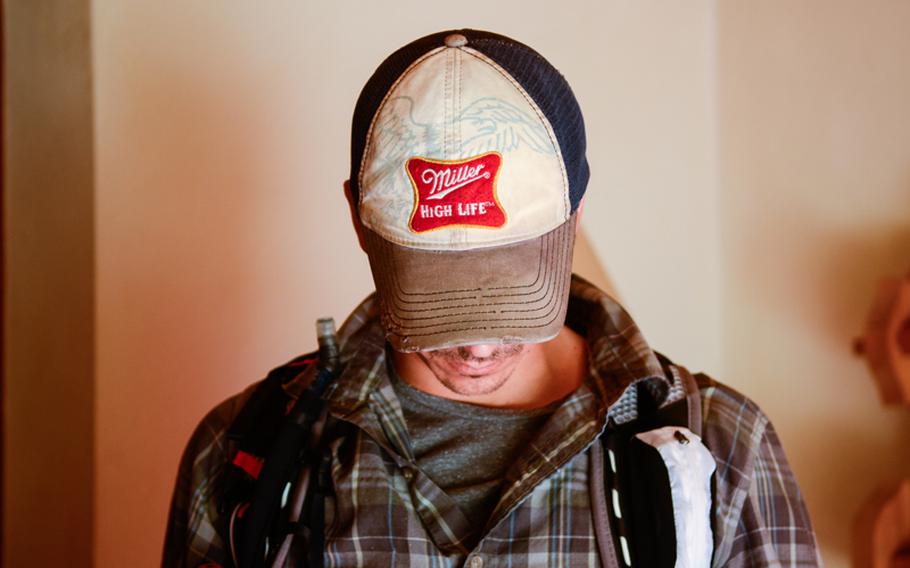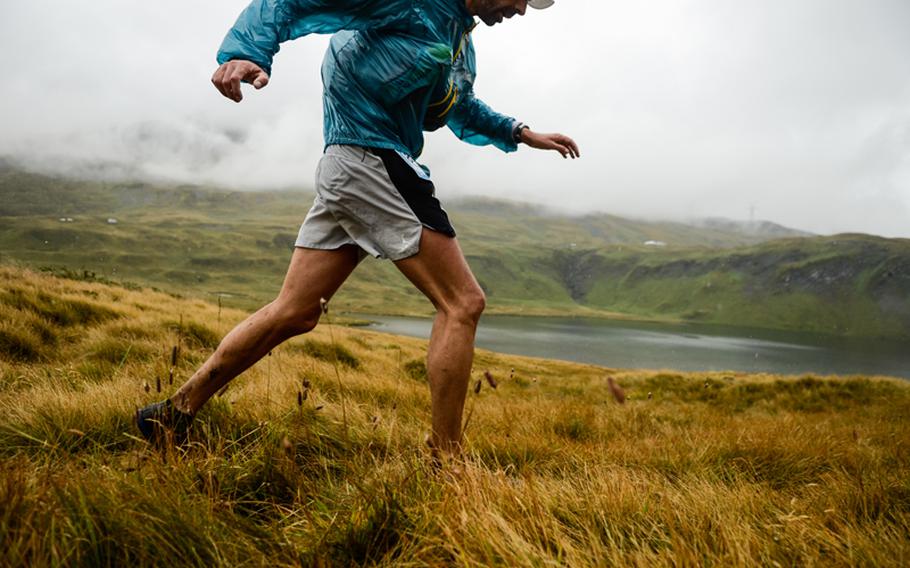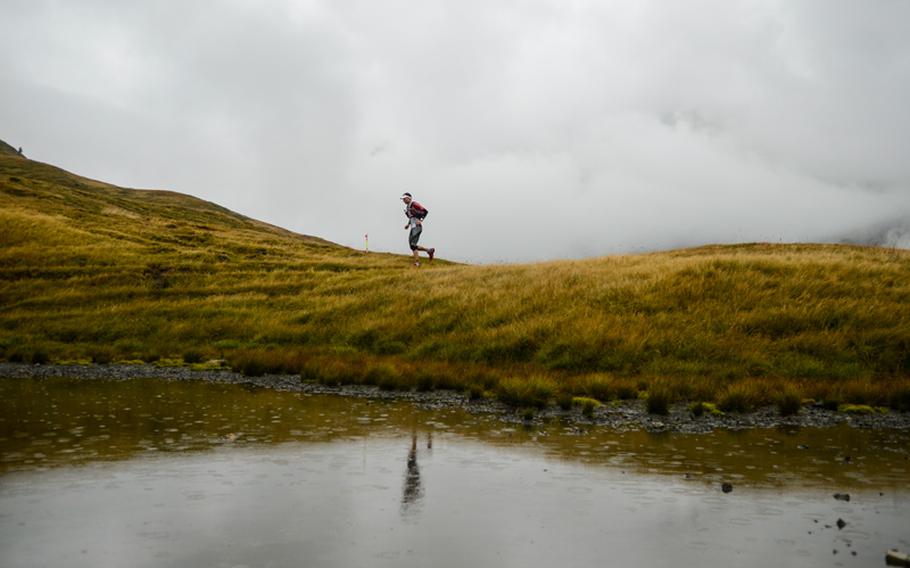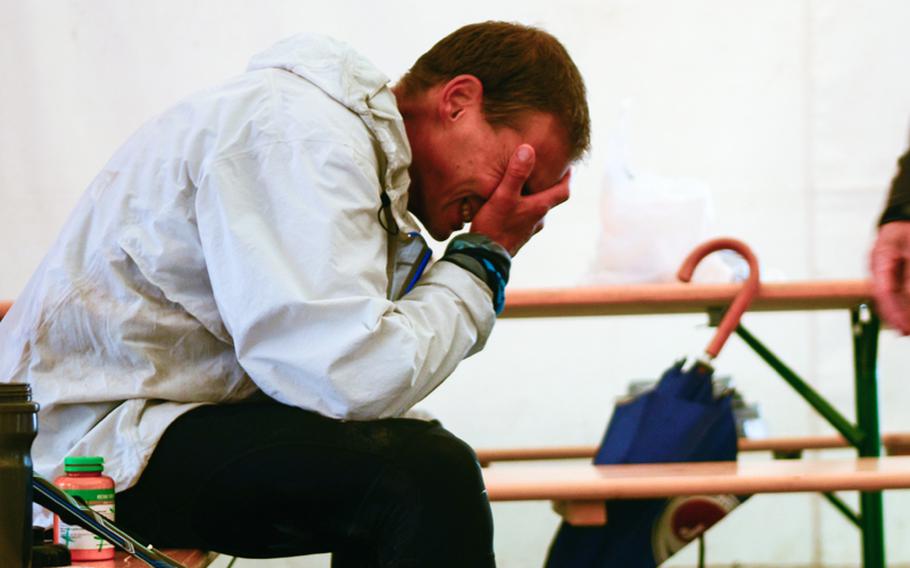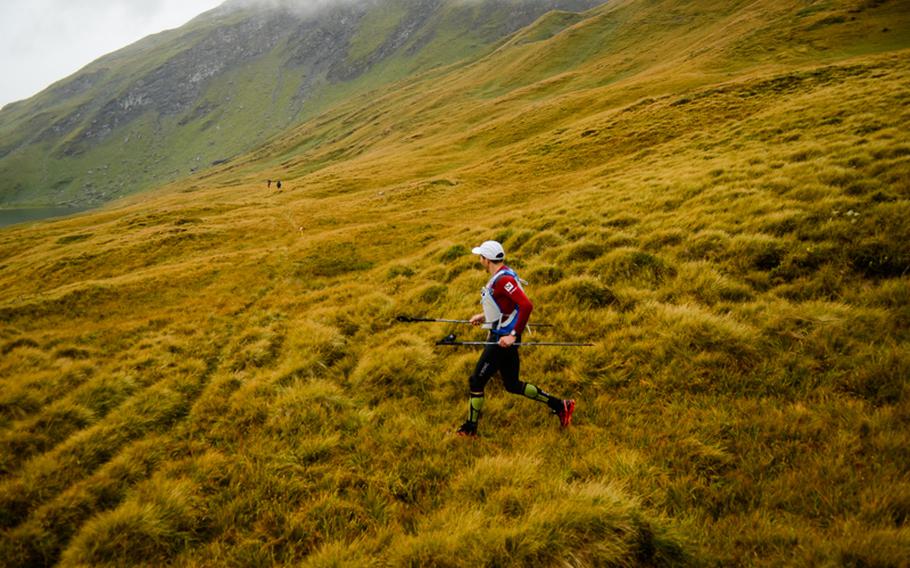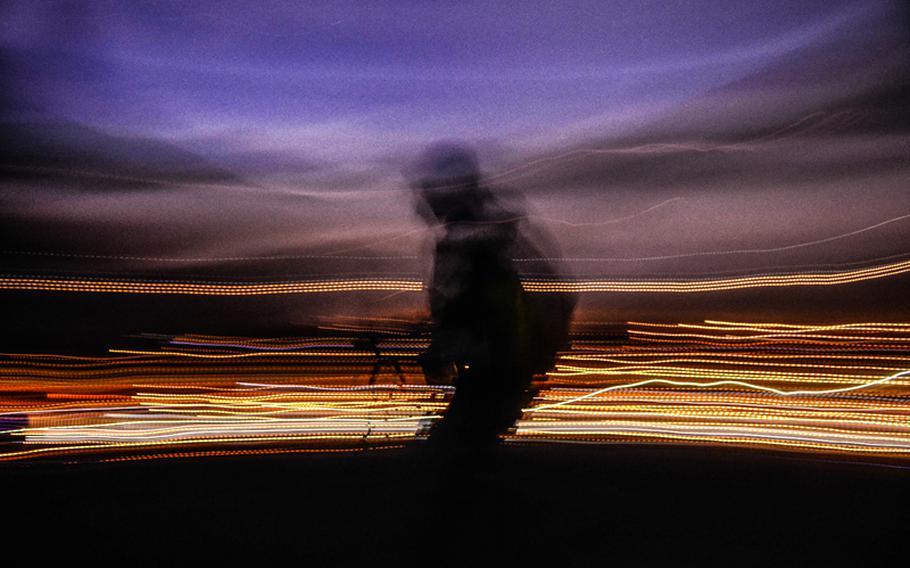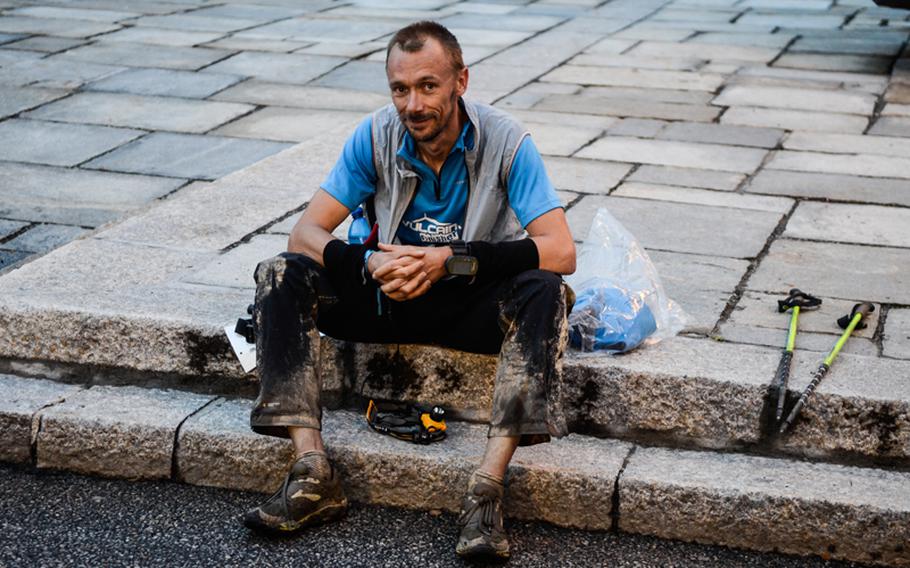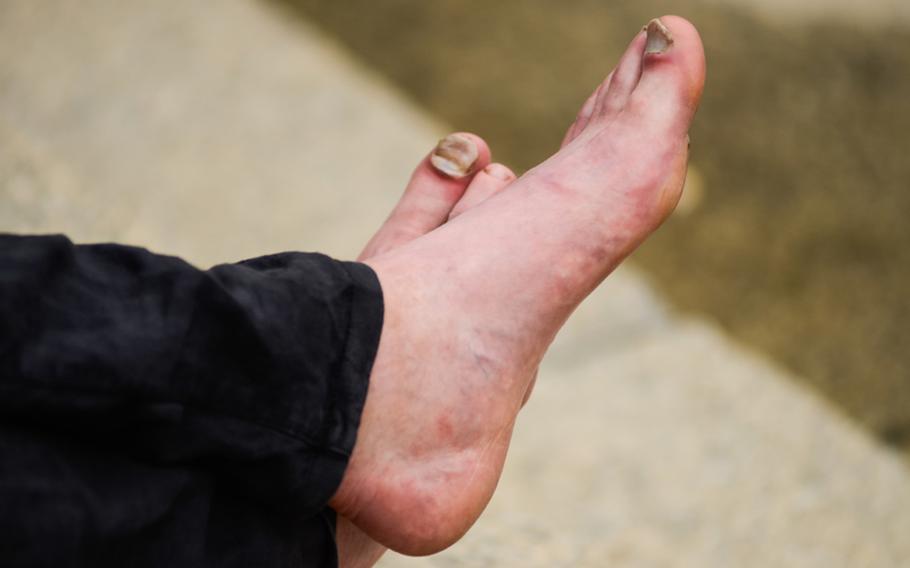 As Nathan and Dreama Lehman sat shivering and exhausted on the cement floor of an overcrowded fire station somewhere in the French Alps, the path leading to their disheartening circumstances wound behind them in a rain-soaked contour that traced over glaciated valleys.
A half day earlier and 40 miles away, they struck out on foot in the shadow of Europe's tallest peak facing some intimidating numbers: 71 miles, a 4 ½-mile vertical climb and less than 32 hours to finish as storm clouds loomed on the horizon.
The Ultra Trail du Mont Blanc TDS race, a lung-splitting Alpine ultramarathon, would test its competitors' mental toughness as much as their physical.
This leg-burning route traverses the south end of Mont Blanc, snaking over the varied terrain of three Alpine valleys. A demanding foot race with commanding views of Mont Blanc and the "White Lady's" neighboring peaks, one can see where the TDS gets its name, Sur les Traces des Ducs de Savoie — "In the footsteps of the Dukes of Savoie."
The Ultra Trail du Mont Blanc is composed of four separate races, each with a unique route and distance. Although the TDS is not the longest race of the four, it's considered the most rugged, covering the Alpine trails between Courmayeur, Italy, and Chamonix, France.
The Lehmans had proven their mettle by merely qualifying for the TDS, but safety became an issue as continuous rain and looming snow with subzero temperatures emerged.
They had run for 13 hours and nearly 40 miles over the most difficult portion of the course, but a choice had to be made. Push on despite personal risk, or be responsible. In the end, they were among the 56.8 percent of runners who did not finish the TDS this year.
"It's a tough decision; it's like you live to fight another day," Nathan Lehman said. "Who knows what could've happened at the higher altitude with lower temperatures when you're soaking wet and already chilled to the bone. There's a certain time you've got to think and weigh the consequences. I can live and fight and run this race another day. I have many years to continue on running, but maybe this wasn't my day."
With races set in awe-inspiring locations as well as offering a different culture and vibe between the ultra community and the road-racing-marathon community, it's easy to understand what attracts a growing number of people, including military members, to ultras.
Curiosity and sense of adventure are what got the Lehmans into the ultra scene.
"People will ask 'How far?' Seventy miles," Nathan Lehman said. " 'That's crazy! I don't even like to drive that far.' But then they'll ask more questions because they're intrigued."
Nathan Lehman, 31, is a tall, slender, dark-haired and easy-going active-duty sergeant first class in the U.S. Army stationed at Miesau Army Depot in Germany. The fit and fiery 31-year-old Dreama spent four years in the U.S. Air Force. They met while stationed together in South Korea. They had a common interest in running, but it wasn't until they moved to Germany that they ran their first marathon.
Then they read about ultrarunning and jumped in feet first.
"It fit our personality and who we are, I think," said Dreama Lehman. "We've made some amazing memories together that I don't know that every couple gets to share."
Despite not finishing, the Lehmans gained something valuable from the experience. By definition, an "ultra," commonly known as ultramarathon, is anything longer than its 26.2 mile cousin. And the only way to get good at running an ultra is to, sometimes unsuccessfully, run them.
What is different about ultramarathons is that most of the runners aren't interested in beating the other guy. Rather, they are more interested in the adventure of the race, said Mike Morton, an active-duty U.S. Army master sergeant and elite ultrarunner stationed in Florida. Morton recently set the American record for a 24-hour race as well as several other notable course records this year.
"Just sort of the spirit of ultramarathons is quite different than that of a marathon," said Bryon Powell, editor in chief of the popular ultrarunning blog irunfar.com and author of the book "Relentless Forward Progress."
"A vast majority of marathons are on roads and are very time-based, whereas the varied terrain and the smaller-sized races [referring to ultramarathons] create a less competitive atmosphere and a much stronger camaraderie."
The Lehmens found themselves among 1,400 other runners at the start of the TDS on Aug. 30 at 7 a.m. in Courmayeur. They weren't jostling for position and there wasn't the tension that can be felt at the start of a road race. Instead, they were relaxed and peaceful, taking in the surroundings.
Not to say they didn't feel stress. They were about to embark on a 71-mile journey through the Alps, and the weather forecast wasn't good.
"No matter who you are, if you go out to run a 100-mile race, it's not a certainty that you're going to finish," Powell said. "You have to want to finish and you have to take care of yourself and you have to make it happen. To finish an ultra is not a given."
The challenges of ultra-endurance aren't new to the military. President John F. Kennedy in 1963 issued an executive order challenging Marine officers to finish a 50-mile race in 20 hours, matching a similar challenge issued by President Theodore Roosevelt in 1908, according to a 2010 Senate resolution. The JFK 50 Mile Challenge in Washington County, Md., and its military participation continue as an open event to this day, making it the oldest ultramarathon in America.
"Back in the '90s, I didn't know any other military guys except one or two who ran ultras; it seems like now there is a much larger increase," said Morton.
According to Morton, military training can lend an edge for ultramarathons.
"I think we learned early on that endurance is everything on the battlefield, to maintain your mental acuity and the longer you're able to perform," he said. "Not necessarily the physical aspect of being able to endure something, maybe the mental side of it."
If the discipline learned from military service is useful in ultrarunning, the Lehmans have it.
"There's been quite a few times when we've had friends or co-workers say 'What are you doing this weekend?' 'Oh, we've entered this race' or 'We've got to put in long mileage,'  " Nathan Lehman said. "Some people like to go jump out of airplanes or climb mountains. My adventure is seeing how far I can run."