Seoul: Teddy Bear Museum creatively displays history
by
Alfredo Jimenez
July 8, 2010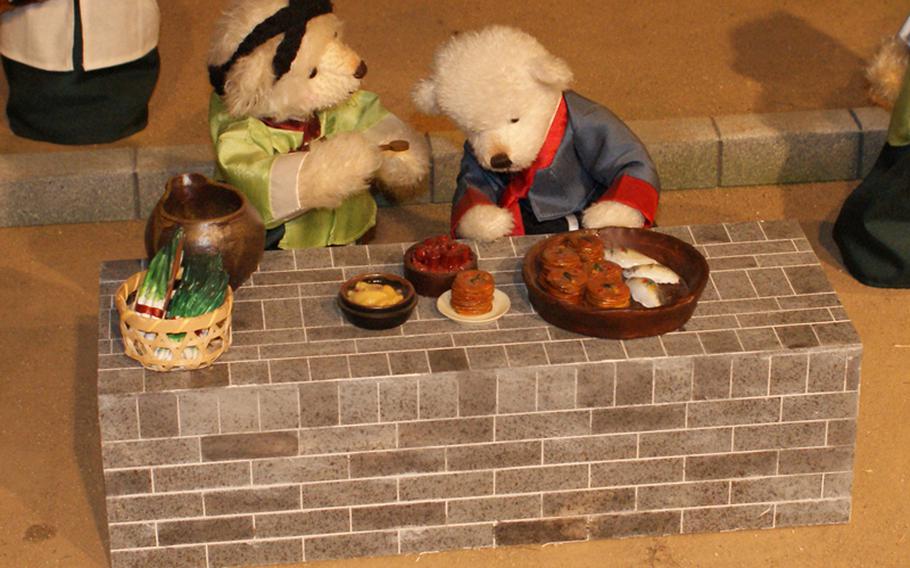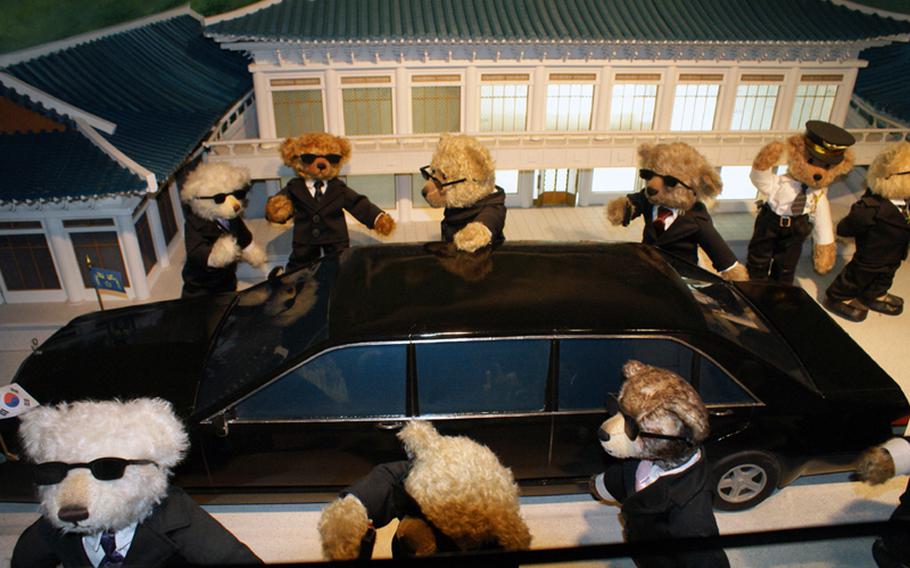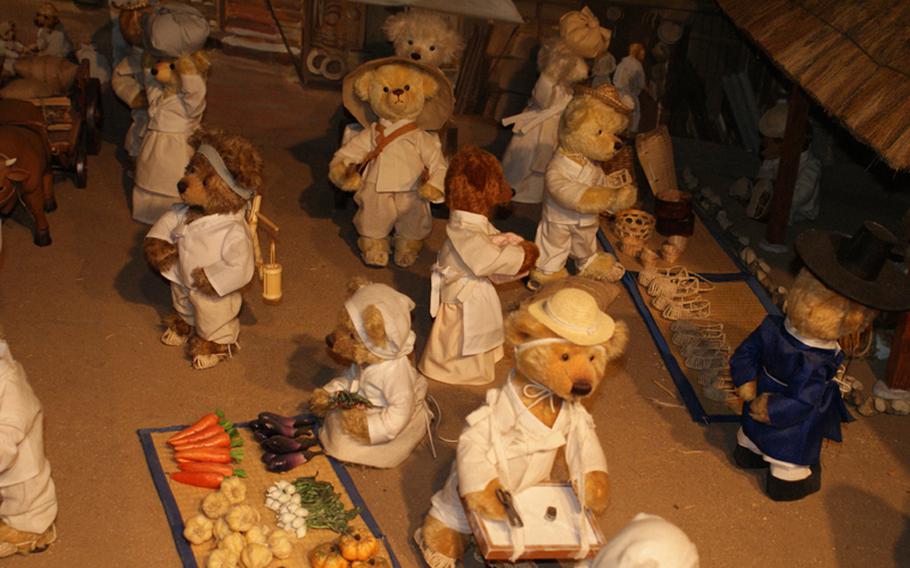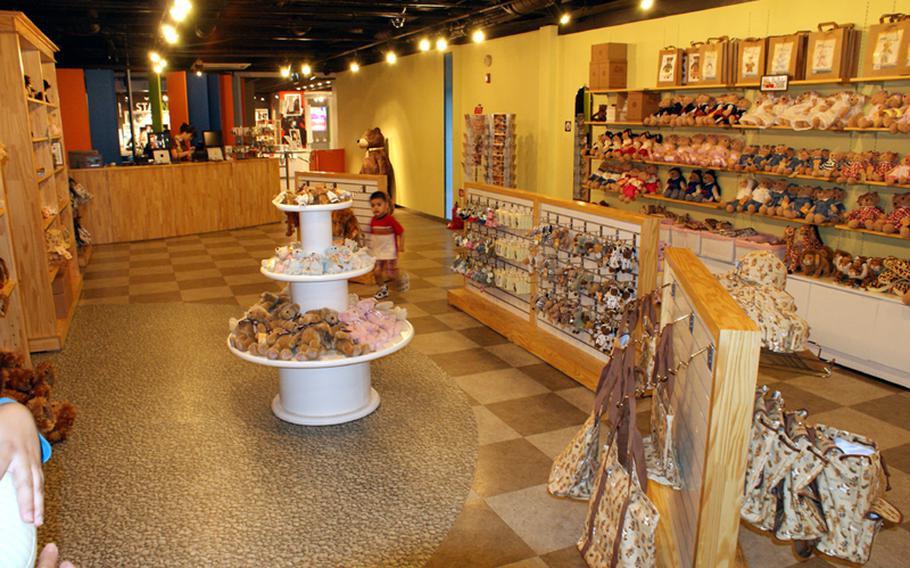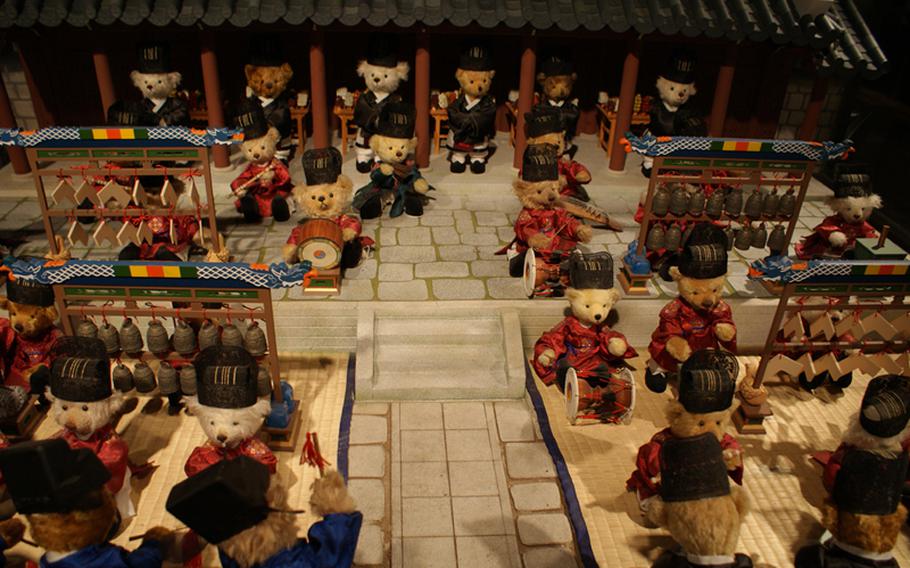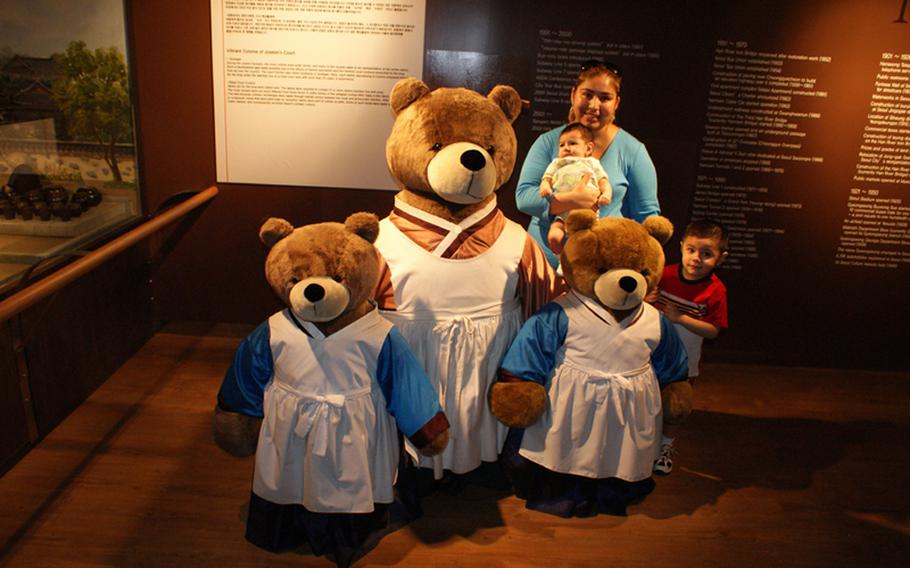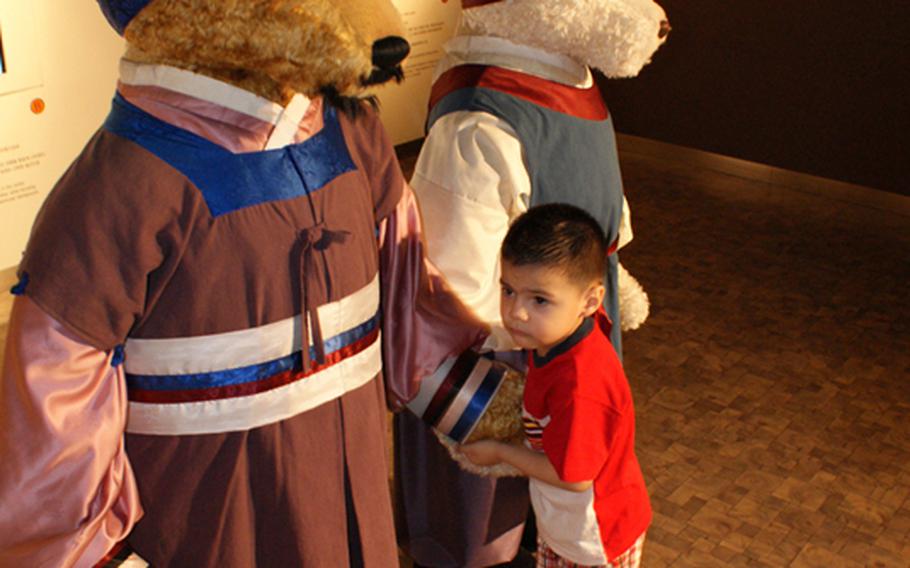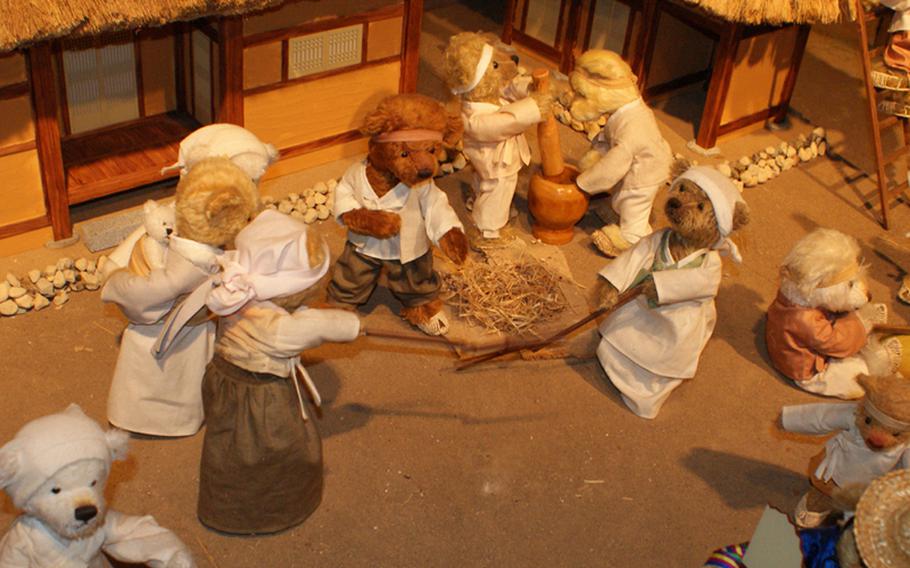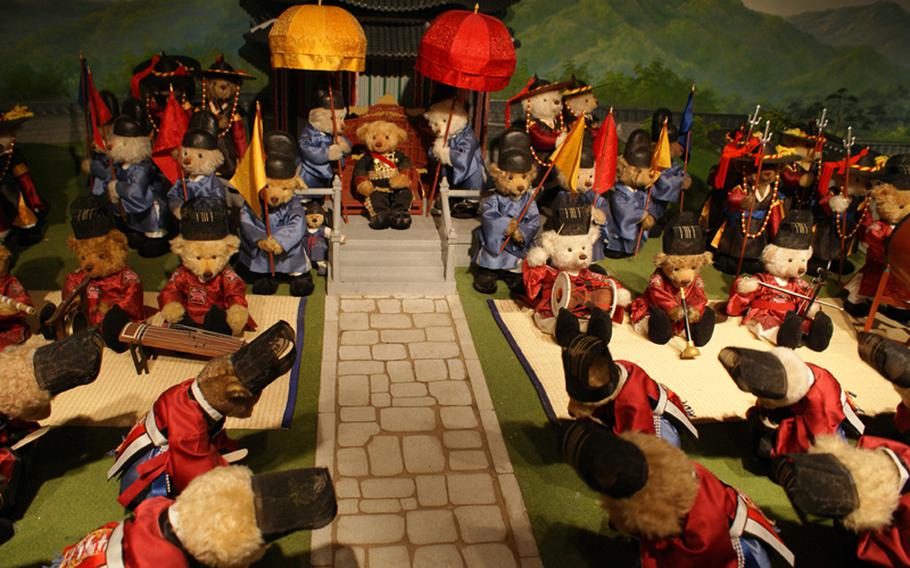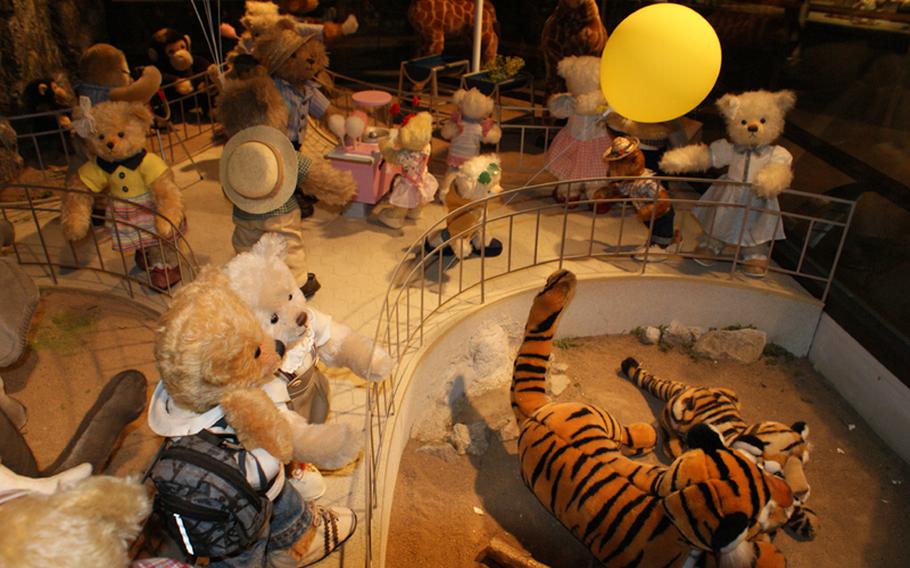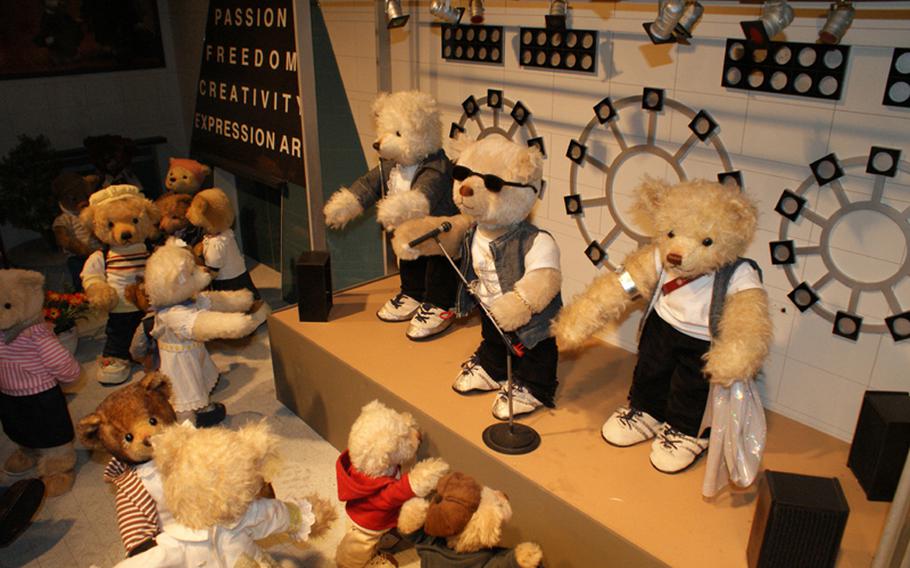 The Teddy Bear Museum, located on the lower level of the venerable Seoul Tower, makes for an almost cartoonish way of educating young minds on Korean history — with teddy bears representing historical figures in the various exhibits.
At first my three-year-old son wasn't interested in tagging along, but when he saw the big cuddly teddy bear at the entrance of tower's Exhibition Hall I, he quickly warmed to the idea. The time tunnel installed at the entrance really got him going because it had pictures of bears that accompanied dates of important events in Korean history.
Once inside, we were able to trace the history from the Joseon Dynasty (1392-1897) to modern-day Seoul, with teddy bears playing a prominent role. For younger children like my son, several huge teddy bears in traditional dress spread throughout the hall, are the big attraction and perfect for a family photo. Another fun thing for kids is the 3-D artwork, where teddy bears protrude from the canvas.
Across the lobby from Hall I is Exhibition Hall II. The first thing we saw there was a sprawling display of bears enjoying a day at the Children's Grand Park in Seoul. From Ferris wheels to balloons to tigers, the display had my son hoping we could go to real thing. This hall also showed all the different areas found in Seoul today, including Seoul Plaza, which was filled with bears celebrating the World Cup soccer tournament held in South Korea in 2002. Two big teddy bears depicting royalty can also be found here, as well as a photo zone, where tourists can place themselves into several different areas of Seoul for a picture.
All in all, it was a great time for my son. Maybe he learned something, maybe he didn't. But he was all smiles as we left museum, a new teddy bear bought from the gift shop held tightly in his arms.
hours: 10 a.m. to 10 p.m. admission: Adults 8,000 won; teenagers/seniors 6,000 won; children 5,000 won.directions: Take subway line 3 or 4, get off at Chungmuro and take exit No. 2 to take the Namsan Shuttle Bus in front of Daehan Cinema. Take subway line 3 and get off at Dongguk University Station and take exit No. 6 to the Namsan Shuttle Bus.address: Po Floor, N Seoul Tower, San 1-3, Yongsan-dong 2 ga, Yongsan-gu, Seoul 140-833 phone: 02-3789-8488.web:www.teddybearmuseum.com