Seoul: Take note of this currency on display
by
jimeneza@pstripes.osd.mil Alfredo Jimenez Jr.
March 17, 2011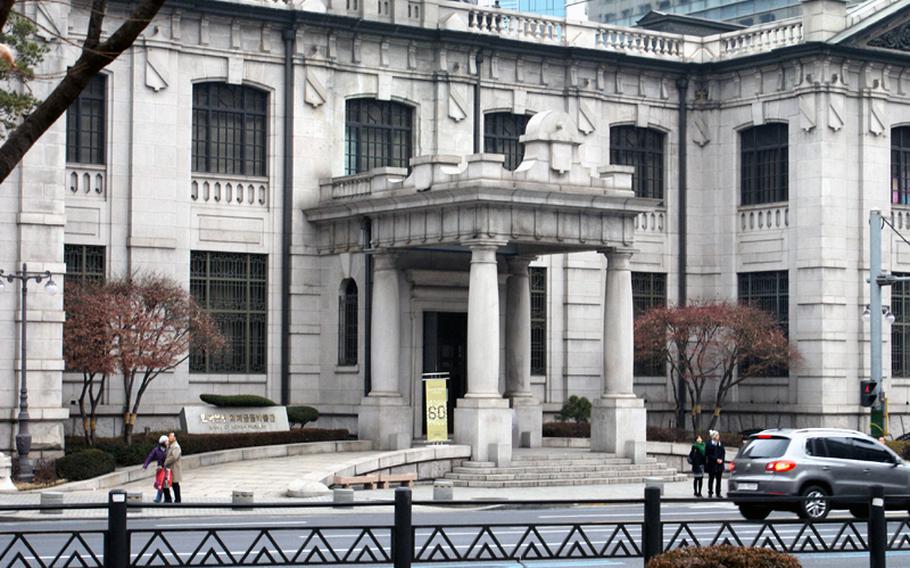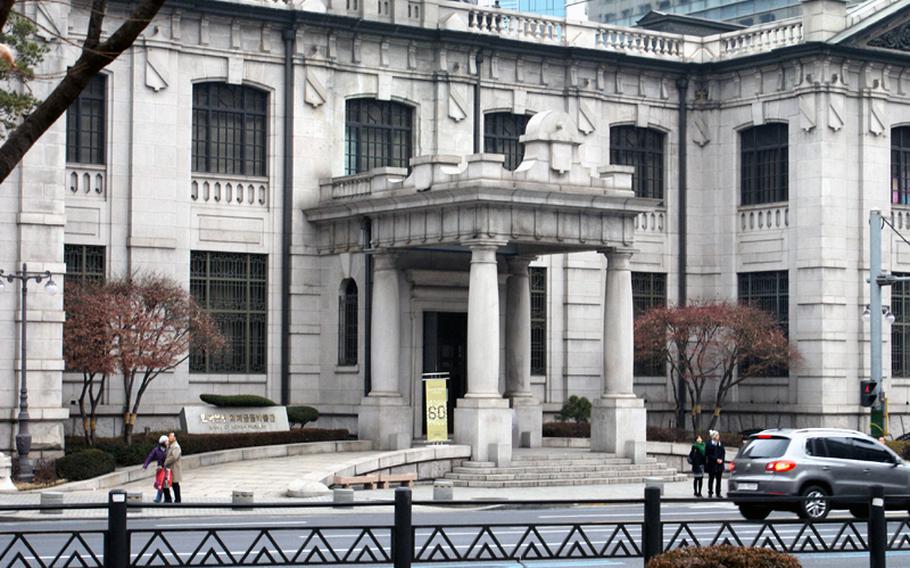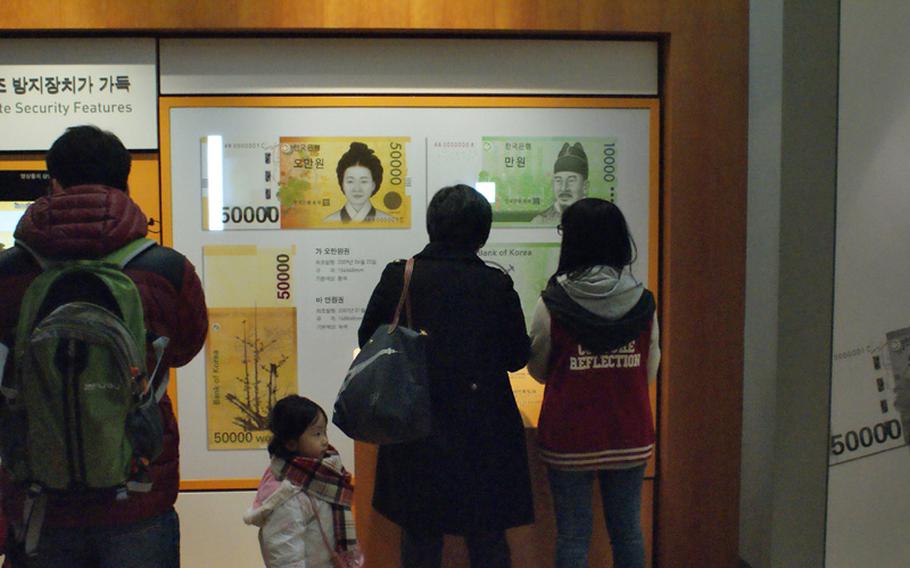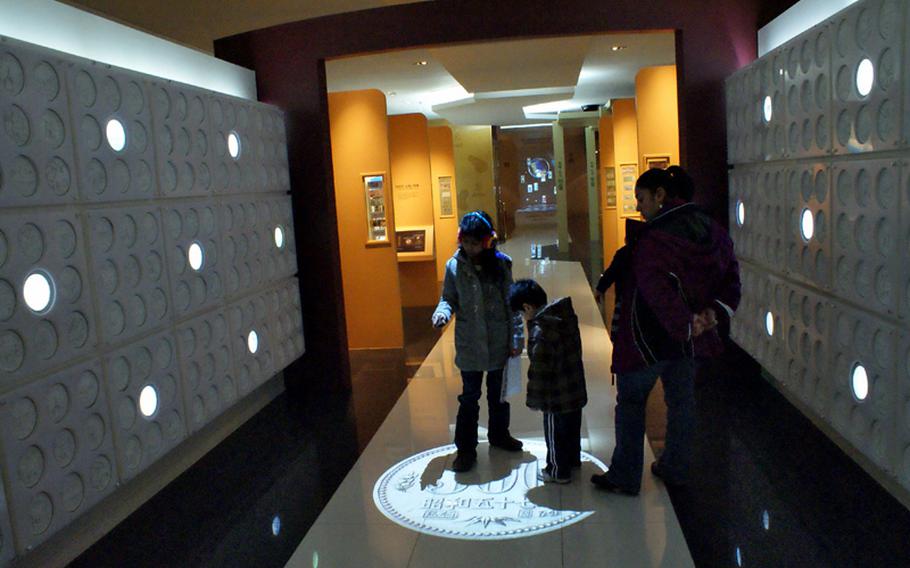 The Bank of Korea Museum in downtown Seoul helped me give them a more in-depth look at the bills they usually find crumpled up in the bottom of my pants pockets.
The stately granite building - designed and built during the Japanese occupation of the peninsula in the early 1900s - is a designated historic site. Comprised of three stories, the museum is packed with a wealth of information on the wealth of the country.
We found exhibits of every type of historical Korean currency imaginable - including pottery and seashell money.
The first floor offered us a look at the role of the Bank of Korea and the making of various banknotes, past and present. We found the most interesting exhibit the one that allowed us to tell the difference between real Korean won notes and counterfeits.
My daughter took a bill from my pocket and put it on a display to see if the bill was real or not. It wasn't!
We moved up one floor to find gold, and lots of it. One interesting fact we learned was how the international gold exchange standard system collapsed in 1971 after then-American President Richard Nixon ended the practice of converting it for U.S. dollars.
The top floor taught us everything we'd want to know about designing and creating currency, from the materials needed to the background on the people found on each bill.
My favorite part was the "Replica Vault," where you could see how money is stored and even pose for pictures with it.
The museum didn't just exhibit Korean money. It also had a bit of an international feel, with exhibits featuring currencies from around the world. My son, Diego, liked the gallery where he was able to see a rainbow of colorful banknotes from 170 countries.
While we had a great time visiting, you can also tour the museum from the comfort of your own home via its English-language website - museum.bok.or.kr/english/main/index.jsp. The site offers state-of-the-art, in-depth look at all the exhibits.
While money is scarce these days, I highly recommend this museum to those who want to educate their children, seek a comfortable place to relax with the family and avoid the hustle and bustle of Seoul.
KNOW & GO
The Bank of Korea Museum
Hours: Open 10 a.m. to 5 p.m. Tuesday-Sunday; closed holidays and Dec. 29 to Jan. 2
Admission: Free
Directions: Subway Line 4, Hoehyeon Station, Exit 7; Subway Line 2, Euljiro Station, Exit 7; Subway Line 1, City Hall Station, Exit 7.
---
---
---
---