Seoul: Gutted by '08 blaze, Namdaemun Gate has reopened
by
Ashley Rowland
July 3, 2013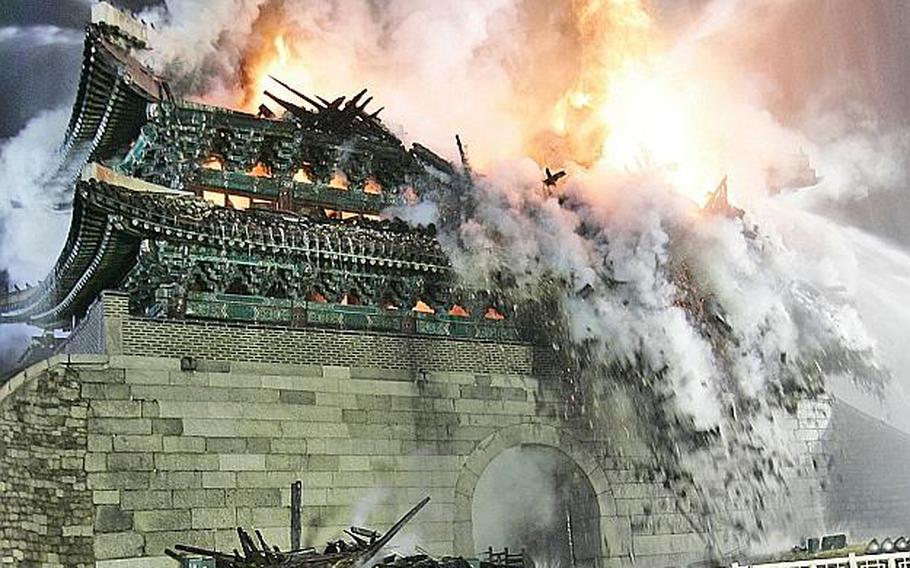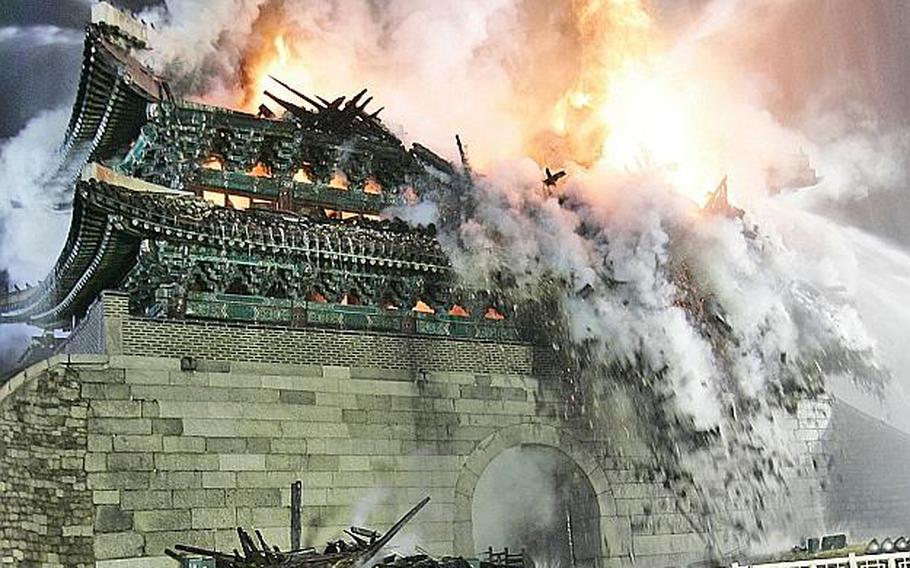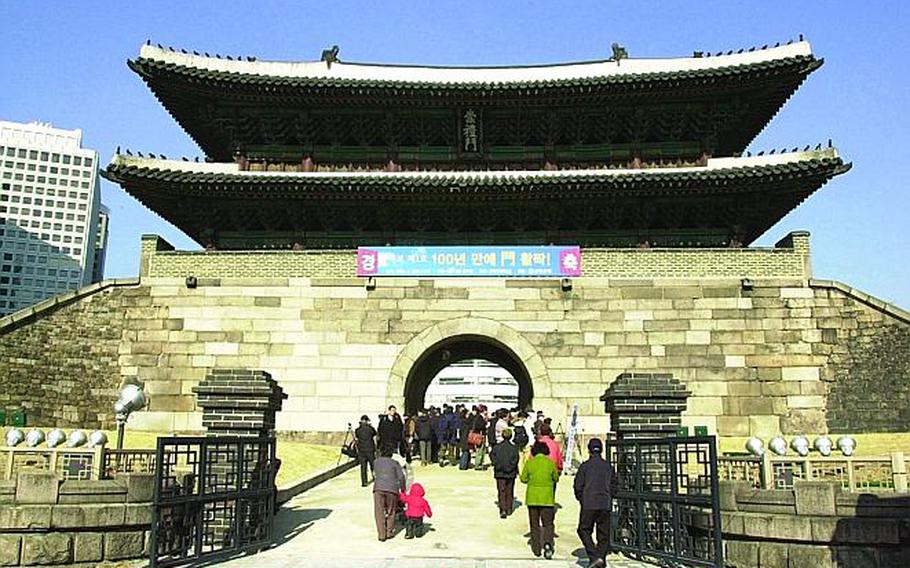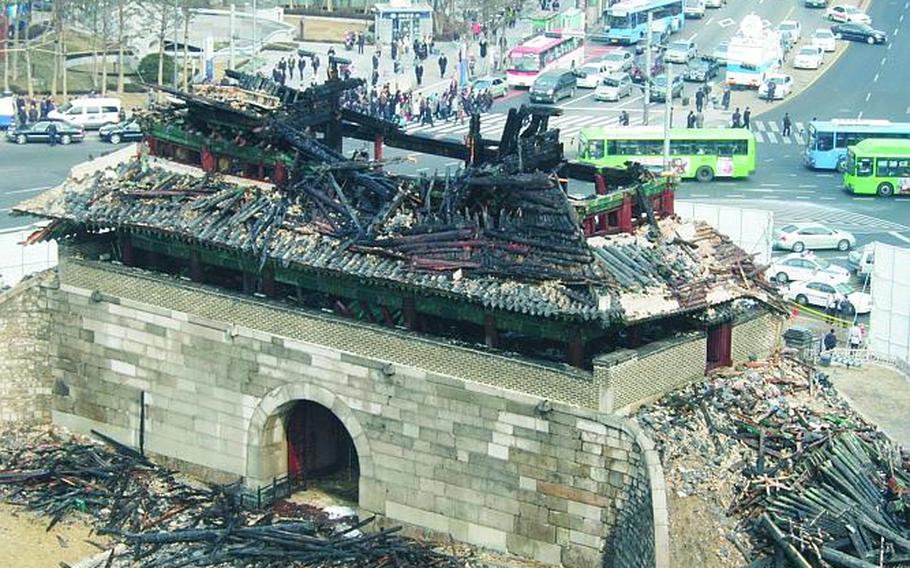 A national landmark that survived the Korean War and witnessed Seoul's rapid post-war transformation into one of the world's largest cities only to be destroyed by an elderly arsonist five years ago is open to the public again.
Namdaemun, a traditional gate classified as South Korea's "National Treasure No. 1," was built in 1398 and served as an entry gate into the city. The wooden structure outlasted multiple invasions and the Japanese occupation of the early 20th century, and was a tangible source of pride in the country's cultural heritage.
A 69-year-old man angry with the government over a land dispute burned down the gate in February 2008, and was later sentenced to 10 years in prison. The fire destroyed 90 percent of its upper floor and 10 percent of its lower floor, and triggered an outpouring of sentiment for the iconic structure, which is often featured in posters and other publications promoting the city.
"The fire brought a great sense of loss to our people," said Cho Kyuhyung, an official with the Cultural Heritage Administration, the government agency that now oversees the gate.
Also known as Sungnyemun, the gate served as a public meeting spot where major policies announced, rainmaking rituals were held, and the heads of executed criminals were hung.
The gate, located approximately one mile away from U.S. Army Garrison Yongsan, was damaged during the Korean War and underwent extensive repairs between 1961 and 1963.
With its gracefully sloped roofline and brightly colored decorative paintwork, the gate has since become a counterpoint to the gleaming high-rise office buildings and congested roadways that surround it.
The $22.7 million restoration was initially scheduled to be completed within three years.
However, the project took five years because of rigid adherence to traditional construction techniques, to the point that workers wore traditional clothing even during Seoul's humid summers and frigid winters. Stones for the fortress wall were shaped with chisels and hammers instead of modern tools like wire saws, and master craftsmen including a blacksmith and a nearly 90-year-old roof tile maker took part in the rebuilding.
Some of the scorched logs damaged in the 2008 arson were reused and left bare of traditional paintwork as a reminder of the fire and in hopes of preventing similar accidents, according to the Cultural Heritage Administration.
The reconstructed gate now houses a disaster control office, and has been outfitted with 18 closed-circuit television cameras as well as a water tank and water pump, fire detectors, and an intrusion detection system.
It reopened in May.
Now-retired Gen. B.B. Bell, who commanded U.S. Forces Korea at the time of the fire, donated $1,000 to the restoration.
Stars and Stripes' Yoo Kyong Chang contributed to this story. Rowland.ashley@stripes.com
Directions Sungnyemun Plaza, Hoehyeon/Namdaemun Station, Line 4
Times The gate is open to the public from 9 a.m. to 6 p.m. Tuesday through Sunday. Tours of the upper level are available on Saturdays at 11 a.m., 1 p.m. and 3 p.m.; and on Sundays at 1 p.m., 2 p.m. and 3 p.m.
Costs Entry is free.