Say hello to your voice-activated living room: The Xbox One review
by
Brian Bowers
November 28, 2013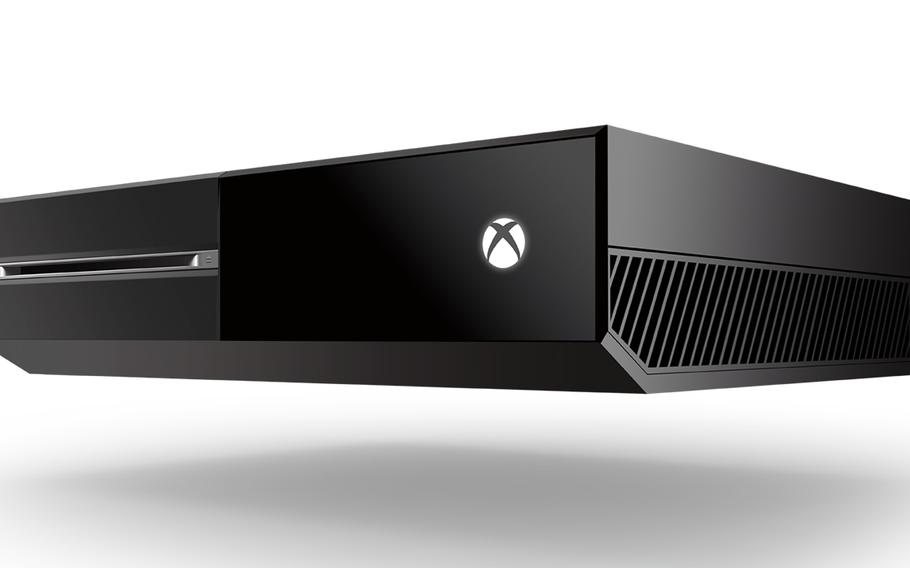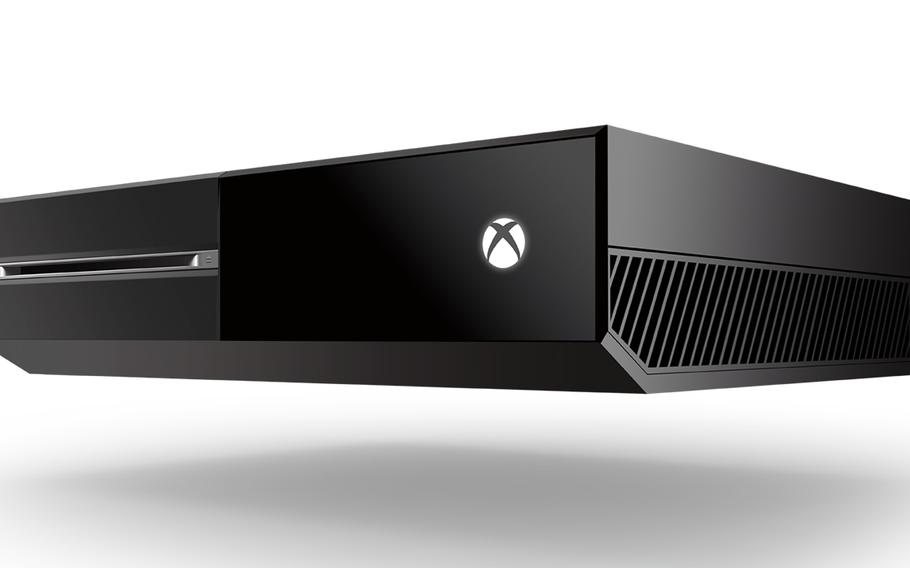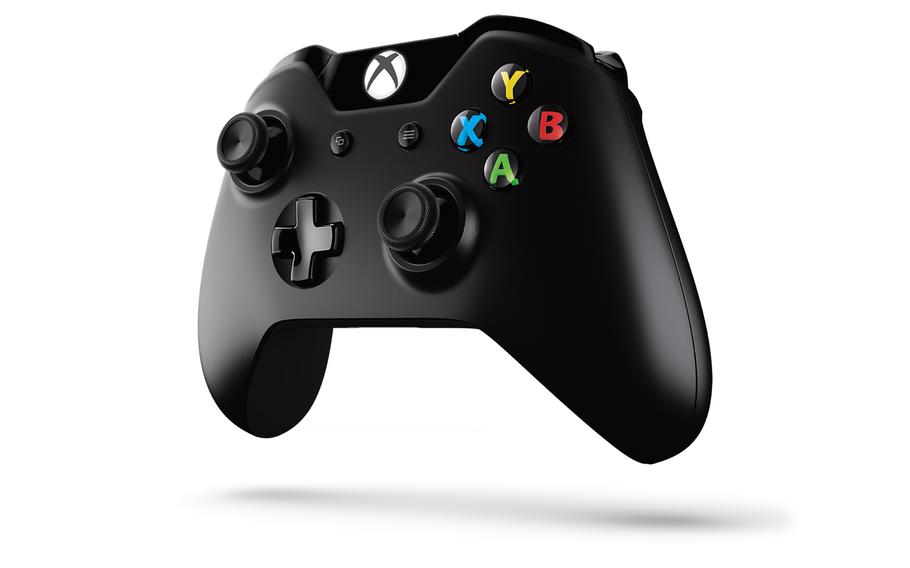 Microsoft's Xbox One hit stores a week after Sony's PlayStation 4 and matched its brisk sales pace — possibly indicating that many gamers are eager to jump into a brave new world of integrated home entertainment.
Or possibly, they just prefer the games and online features that Xbox has delivered over the past eight years.
During its first 24 hours on sale, more than a million people were willing to fork over $499 — $100 more than the PS4 — for a console that promises to organize and control how we use our electronic entertainment.
In addition to playing games, the console will play Blu-ray discs and apps that will let you watch movies and TV shows and listen to music. However, the PS4 can do all that.
What's different is that Xbox One adds cable TV to the mix and then integrates it all in a comprehensive control scheme that is activated by voice.
Considering all that the Xbox One can do, it's probably no surprise that it's about twice the size and weight of the PS4. The box you bring home contains the relatively large console, as well as a power cord, HDMI cable, controller, set of earphones and Kinect sensor, which tracks motions, faces and voices.
Setting up the system is surprisingly simple. After plugging everything in, you'll connect to the internet and download an update. If you want to link in your cable, you'll need to attach your cable box to the Xbox One, which will then ask you questions about your cable provider and the type of box you use.
I was most interested in seeing how the Kinect's voice commands worked in conjunction with my TV. At first, everything worked very well. I would say, "Xbox, Home," and it would bring up a "home" screen that looks pretty similar to that of the Xbox 360. I would say, "Xbox, watch TV," and it would bring up the last channel I was watching. It was fun to switch channels by saying, "Xbox, watch CNN … History … Cartoon Network," and having the channel appear after a slight delay. The only problem I had the first day was with A&E, which the Kinect thought was AMC or E!.
The results aren't always so impressive. One night, I tried to demonstrate the system to some friends only to have random channels appear instead of those I had requested. I suspect additional background noise confused the Kinect.
Aside from occasional misunderstandings, there's an additional drawback to voice commands: They don't include options for recording TV shows, which means you still need to keep your cable remote handy.
You can also route other electronics through the Xbox. In fact, that's required in my living room. I have only two HDMI ports on the back of my TV and three gadgets to connect — the cable box, PS4 and Xbox One. After the problems with the flashing TV shows, I decided to connect my PS4 to the Xbox. I was able to bring it up on the Xbox screen by saying, "Xbox, watch TV." Once the PlayStation menu filled the screen, I could then use my PS4 controller to guide the on-screen action.
Once you have everything set up, you can switch from playing a game to watching TV to using an app — such as Skype or Internet Explorer — in rapid sequence. In some cases, you can do two things at once. For example, you can watch TV and check a website. The main action will continue in the main portion of the screen while the secondary will run off to the side.
The Kinect that comes with Xbox One represents a dramatic improvement over earlier models. The cameras and microphones are much more sensitive and accurate. Although I haven't yet tested a game that relies on the cameras, it's easy to see that the images they pick up and display are much sharper.
The improvement to the microphone technology is much more apparent. As noted above, my own navigation commands usually drew prompt, accurate responses. I found the same with in-game commands. For example, archers in "Ryse: Son of Rome" will launch a volley of arrows on your command, whether issued by button or by voice. However, I should mention that I've seen complaints online about spotty performance. It's possible that the Kinect responds better to some voices than to others.
Of course, little of this matters to hardcore gamers, who just want to fight zombies or re-create the glory of Rome. Their questions all revolve around graphics and gameplay.
The graphics system has received a hefty boost. The rendering and animation of characters, especially their faces, are extremely lifelike. And settings are much more realistic than anything seen on the Xbox 360. The quality appears to be limited only by the time and expense developers are willing to commit to their creation.
And the console's powerful processor allows for new possibilities in the realms of scale and gameplay. For example, "Dead Rising 3" offers a huge map filled with thousands of zombies, and "Battlefield 4" lets players compete in online matches containing more than 30 players per side.
When it comes to the games currently available, the Xbox One appears to have a decisive advantage. Most of the popular cross-console titles are available on both systems, including "Assassin's Creed IV: Black Flag," "Call of Duty: Ghosts," "Battlefield 4" and "Madden NFL 25." The console gets its edge from its exclusive titles: "Ryse," "Dead Rising 3" and the popular "Forza Motorsport 5" driving game. Each is visually dazzling as well as fun and exciting to play.
Next year, both Xbox systems will also get "Titanfall," an ambitious shooter that was a darling of this year's E3 Electronic Entertainment Expo. Against these blockbusters, PS4 offers the latest entry in the moderately successful "Killzone" shooter franchise and two untested new franchises: "Knack," an adventure game that features a morphing robotic creature, and "DriveClub," a team-based driving game.
The best PS4 game on the horizon is "inFamous: Second Son," the third installment in PlayStation's superhero franchise. None of these is likely to convince Xbox gamers to switch to PlayStation.
Another plus for Xbox is the excellent track record the Xbox Live online service has established over the past few years. It's easy to use, rarely goes down for long and has a huge number of clients. PlayStation Network has never been able to match Xbox Live in any of these categories. PSN's main advantage was that it was free, but even that has been eliminated with the need to subscribe to PlayStation Plus to play online games for PS4.
At this point, complaints about technical issues — faulty disc drives and failed consoles — have been relatively rare.
The biggest complaint from most gamers is that the Xbox One — and the PS4 — won't play games made for the previous generation of consoles. However, that's pretty typical for new systems.
Originally, the console was dogged by several other complaints. When it was unveiled, Microsoft officials said that Xbox One would not allow people to play used games, would require a constant internet connection and require that the Kinect always be on. These were seen as unwarranted limitations and intrusions. They drew such severe reactions from gamers that the company was forced to backtrack on each of them. It appears that these marketing missteps have been forgiven since the console's launch went off very well.
Overall, the console is a good step forward for the Xbox family. Even if you aren't interested in an all-in-one entertainment system, you'll find the graphics and gameplay possibilities a satisfying advance beyond the Xbox 360.