Sasebo: Riraku rubs patrons the right way
by
Matthew M. Burke
November 27, 2013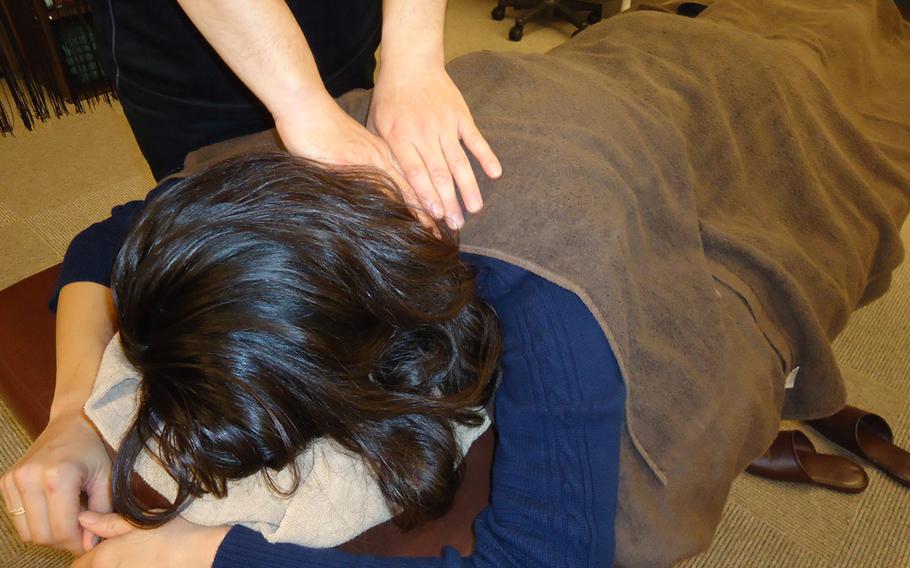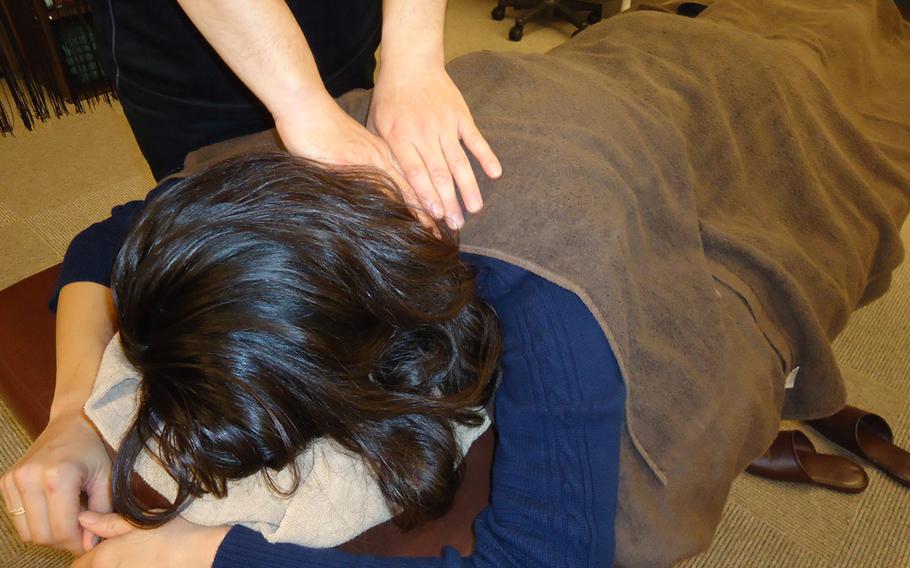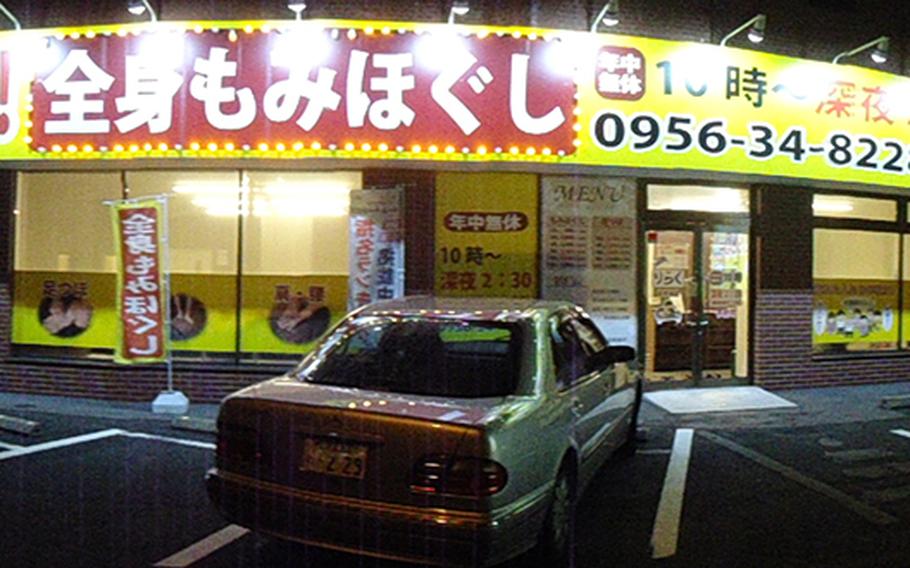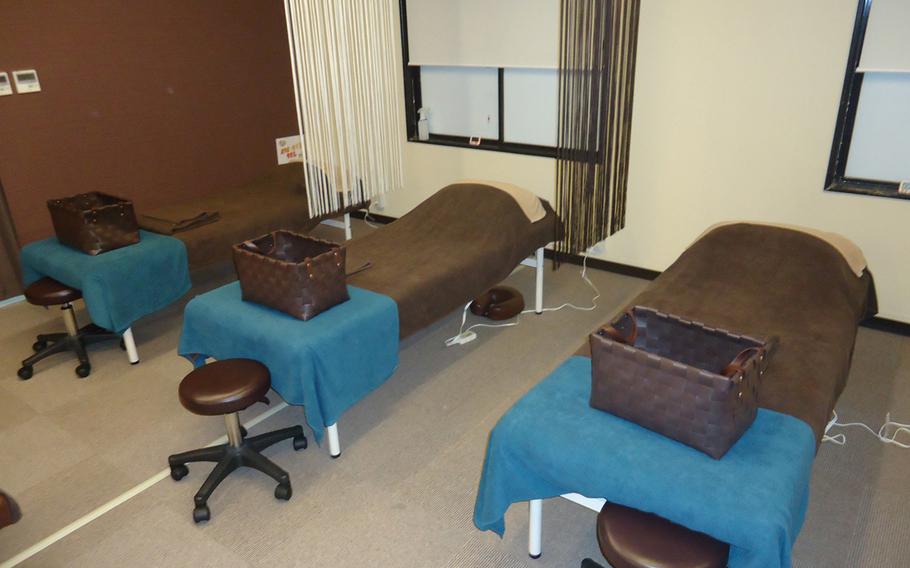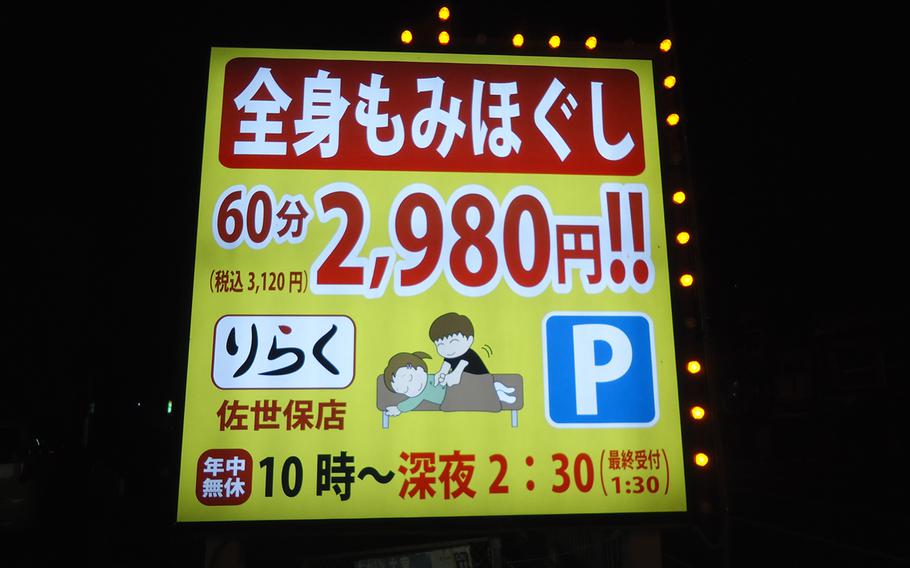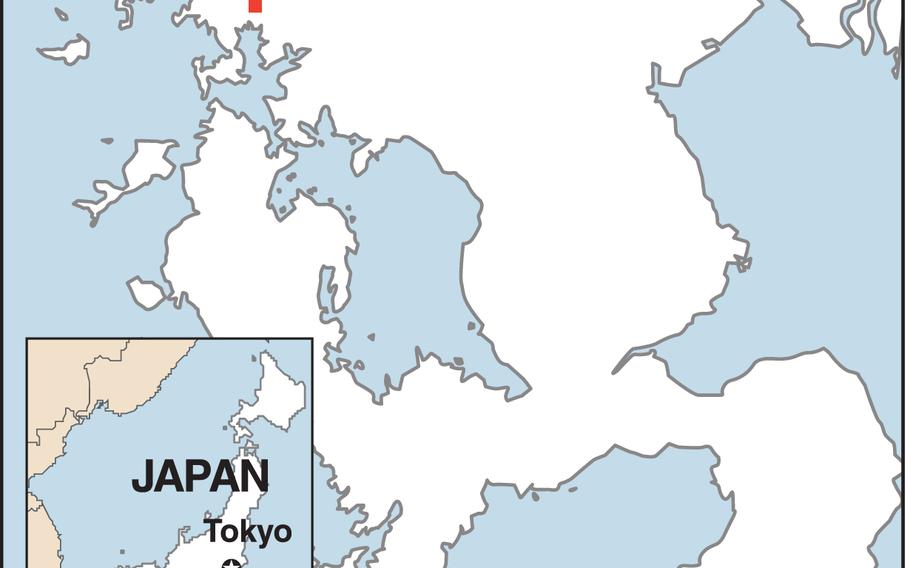 In recent weeks, ample weight has been piled on the shoulders of America's military and government workers overseas in the form of sequestration layoffs, furloughs and the suspension of programs and benefits.
The stress has been palpable.
The solution? Get a massage.
Riraku salon is the little-known secret weapon of sailors and government employees in combating stress in Sasebo, Japan.
Located just down the street from Sasebo Naval Base on the southern Japanese island of Kyushu, the salon offers affordable massages that are sure to make you forget about even the worst of days. The massages are for relaxing and are not medical grade, so they are far more affordable than one might find elsewhere. However, their quality and effects cannot be diminished.
Riraku, derived from the word "relax," barely closes and is open from 10 a.m. to 2:30 a.m. the following morning (last order is 1:30 a.m.), perfect after a rough day at the office or a strenuous workout. Call ahead and book a full body massage ranging from 15 minutes to two hours long, or a foot massage from 30 minutes to two hours.
Prices vary. A 15-minute body massage costs between 900 and 940 yen (about $10) but is limited in scope. The longer you go for, the more work is offered to knead and roll out those kinks and knots.
During a 60-minute body massage, which costs between 2,980 and 3,120 yen (about $30), a masseuse will work the entire back of your body from head to toe.
For 90 minutes, and a charge between 4,400 and 4,620 yen (about $45), they will work the entire backside of your body and even roll you over and work your arms and legs in the front, too.
Foot massages are also available, ranging from between 2,100 and 2,200 yen (around $20) for 30 minutes to between 6,800 and 7,140 yen (around $70) for two hours. They feature hot towels, foot cream and oil to work feet and calves.
Some of the masseuses at Riraku speak English and can help with the menu. It is not unusual to see American sailors and government workers in there with a towel over their faces, snoring softly as their bodies get some tender loving care from the angelic hands of Riraku's wonder-workers.
The great thing about Riraku is choice. The masseuses all have different styles, and you can choose who you want for an extra 200 yen, or simply try someone at random. You can choose a male or female masseuse for an extra 100 yen, and you can also request an extra 10 minutes of work for an additional 600 yen.
Riraku is a chain with 250 shops in Japan, according to literature passed out at the Sasebo shop, so servicemembers and civilian employees all over Japan have a sporting chance of finding one of their numerous locations, which are listed on their website.
Riraku is so good, it will leave you saying, "Sequestration who?"
burke.matt@stripes.com
Riraku Directions Riraku salon is located on the left hand side of Route 35 when heading away from Sasebo Naval Base and the shopping arcade, past the Heiansha funeral home. You can't miss their large, glowing yellow sign.
Times Open 10-2:30 a.m.
Costs Varies, between 900 and 940 yen (about $10) for a 15-minute massage to between 6,800 and 7,140 yen (around $70) for a two-hour massage.
Information Phone: 0956-34-8228; website: www.riraku-salon.com/shop/sasebo.html