Sander's Cafe caters to almost everyone's taste
---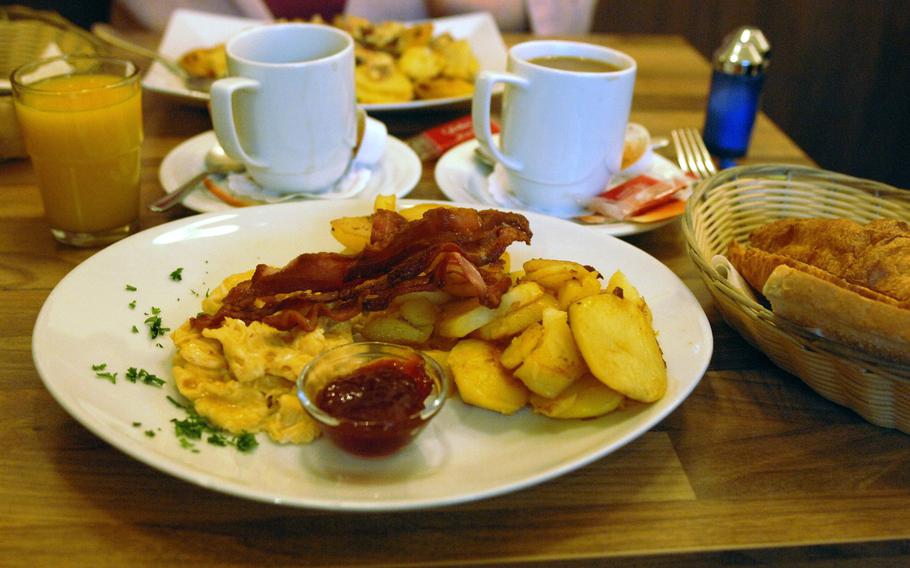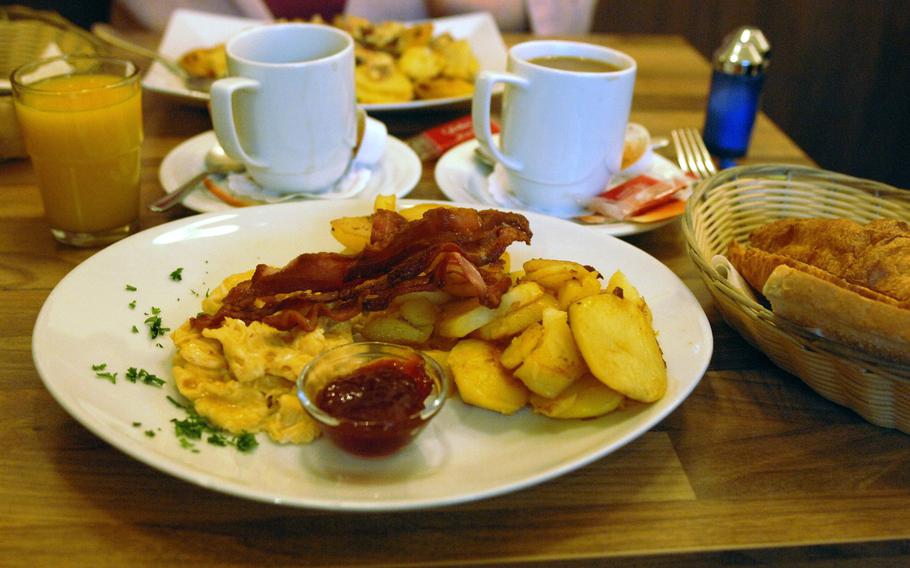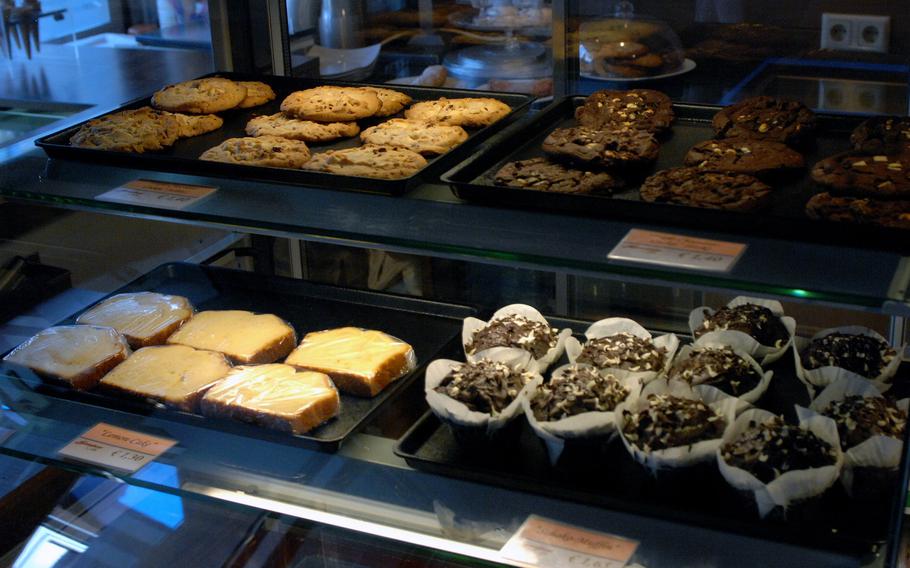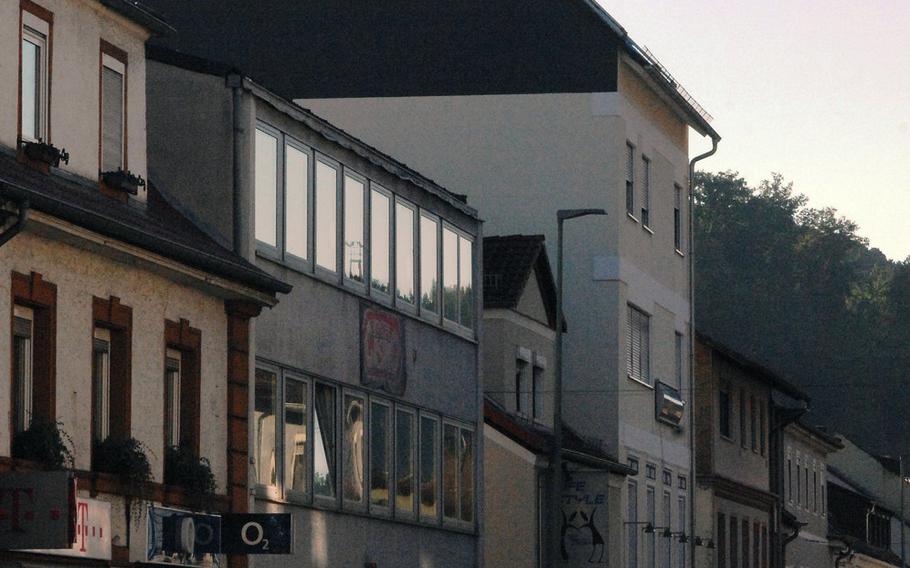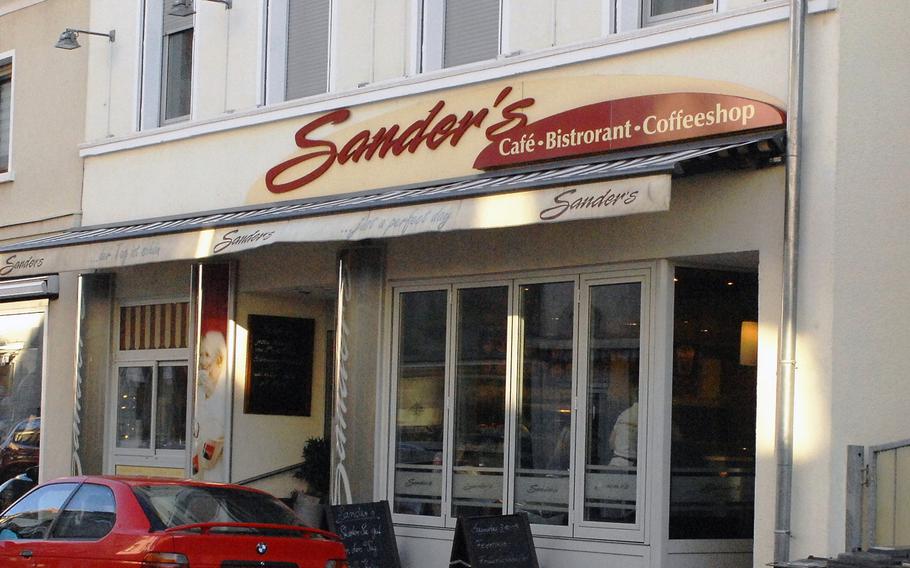 Sander's Cafe in Landstuhl claims to offer something for everyone. I don't know about everyone, but it certainly had something for us.
The restaurant — or rather, the Cafe-Bistrorant-Coffeeshop, according to the sign out front — offers a wide variety of dining options to appeal to its diverse clientele of Germans and Americans. It's difficult to imagine any prospective diner walking through the sliding doors, passing the expansive bakery case, sitting at one of the tastefully decorated tables and perusing the impressive menu without finding something appealing.
My wife and I didn't take long to decide when we visited on a chilly weekday morning. We're both fans of hearty, bacon-and-egg breakfasts, and Sander's offers several dishes that qualify. I had the New York breakfast, while the lady had the farmer breakfast.
My entree was an attractive heap of scrambled eggs and fried potatoes topped with a few strips of bacon. The side items helped justify the price of about 11 euros for the dish including a basket of breads and spreads along with coffee and orange juice.
My wife's breakfast was a more efficient version of the same, with the eggs, bacon and potatoes chopped and mixed with onions. Coffee and a side of bread were included for about 7 euros.
The potatoes and bacon were excellent, and the rolls and croissants appropriately flaky and chewy. But the eggs were what really stood out. We'd noticed the kitchen, cozy but sleek and modern, when we'd entered, and appreciated the home-style charm of the chef cracking eggs straight from a carton and into the small, sizzling pan. Our orders reached our table steaming hot and fresh, with a decadent, milky taste and perfect texture. It made me long for one of the omelets I'd earlier decided against.
But that's the thing about Sander's — there's a lot more to try on subsequent visits. Aside from the breakfast platters and omelets, there are breakfast sandwiches, French toast and pastries. There's a wide selection of hot and iced coffees. And it's not just breakfast — Sander's offers a rotating lunch special, along with a menu of salads, soups, sandwiches and baked potatoes.
Sander's sits squarely on Kaiserstrasse, Landstuhl's main street. You'll find it among mobile phone repair shops, clothing boutiques and a hookah lounge on the town's gritty main drag.
In contrast to such surroundings, the warm, welcoming light from behind Sander's large glass windows is an oasis. Whatever delicious comfort food you hope to find inside, you likely will.
Twitter: @broomestripes
---
---
---
---