Salem: Hang out with monkeys at refuge in southern Germany
by
Warren Peace
September 30, 2010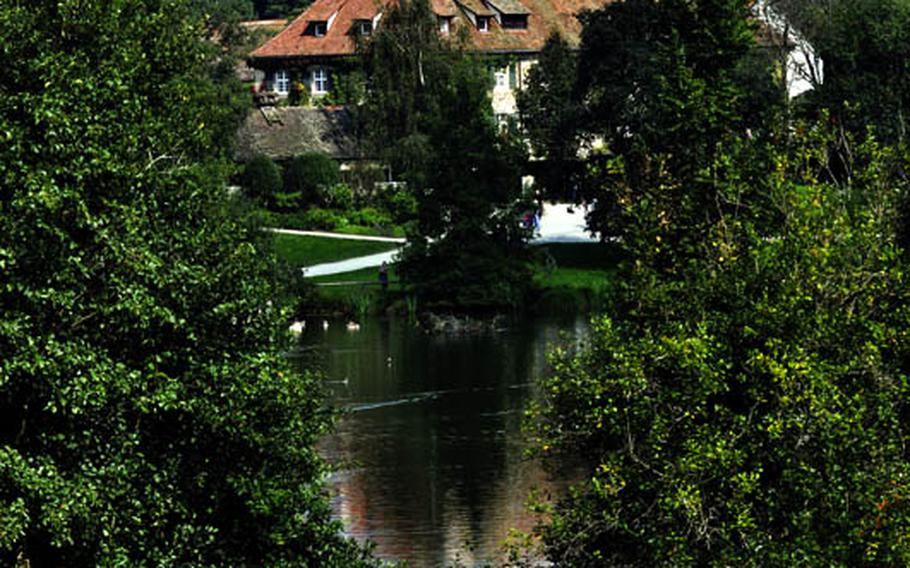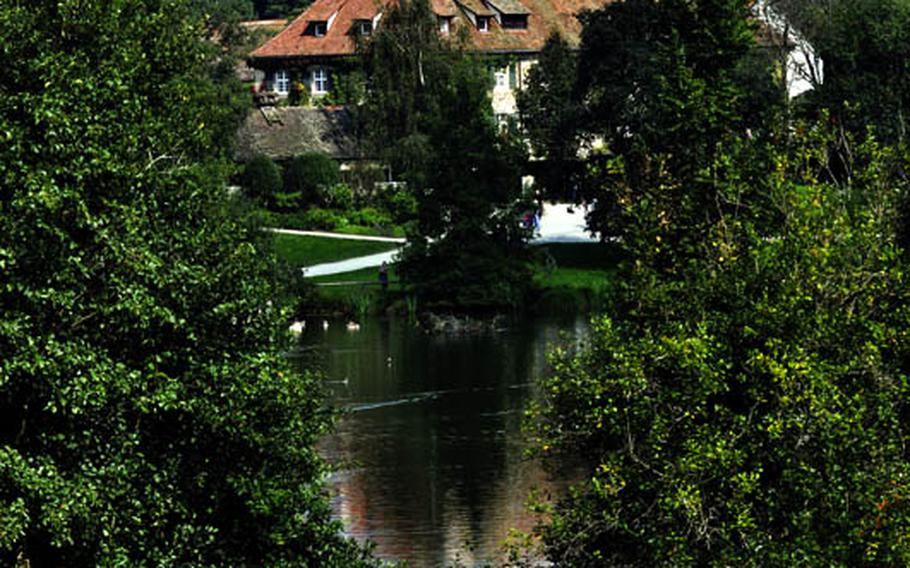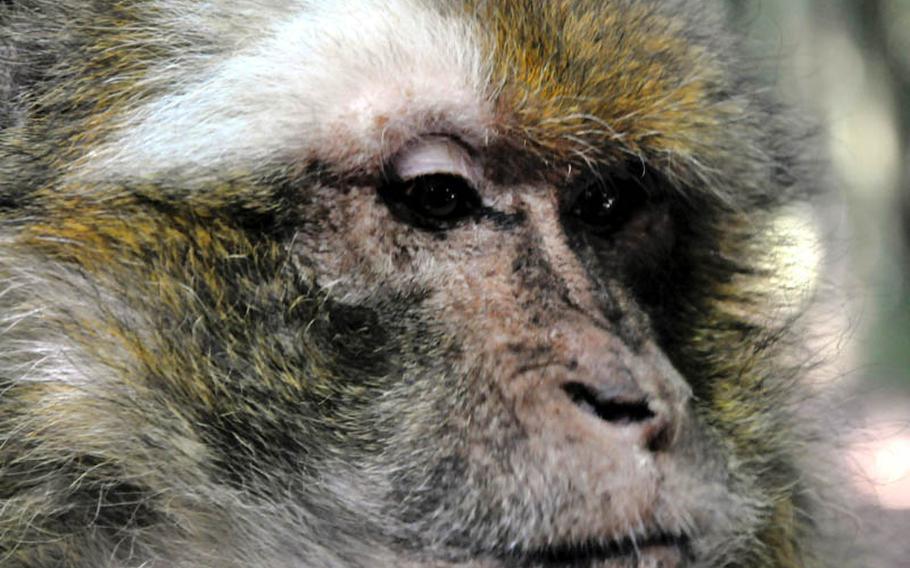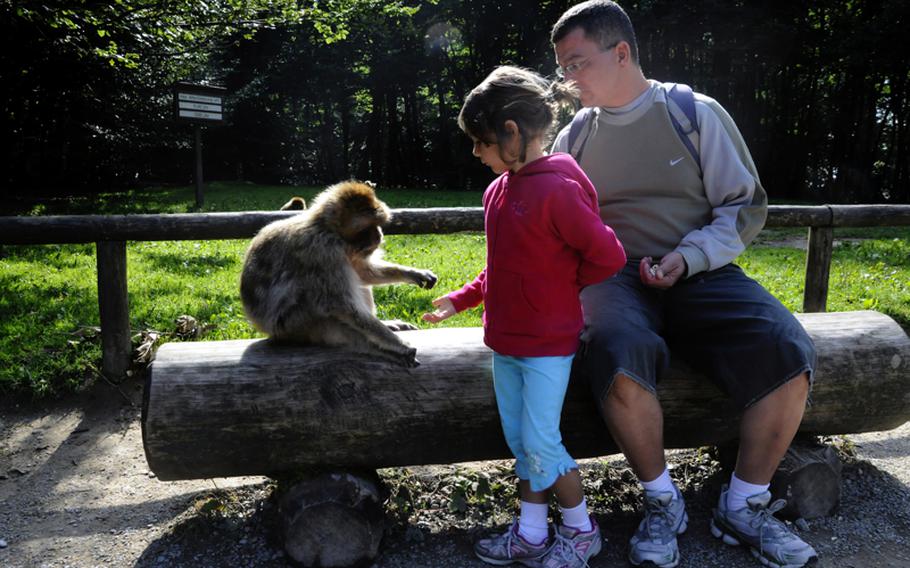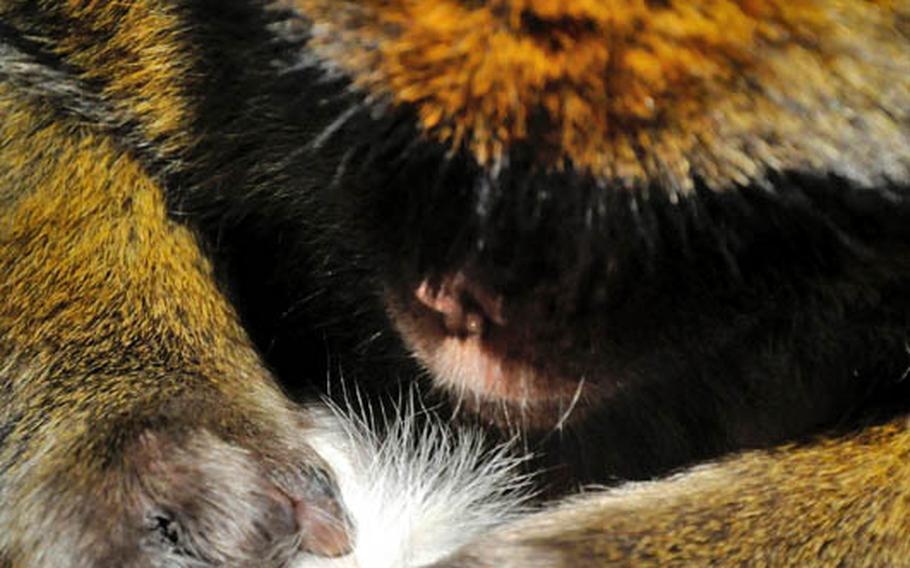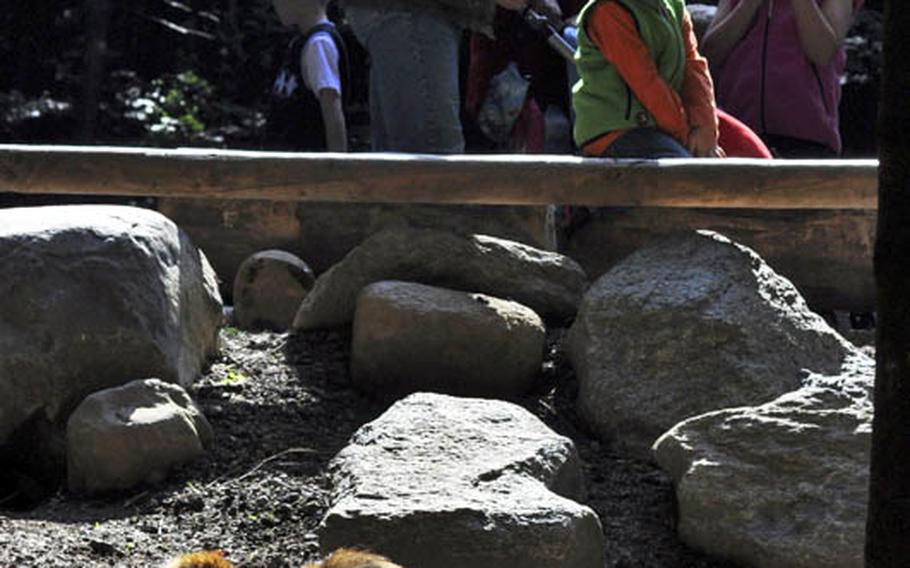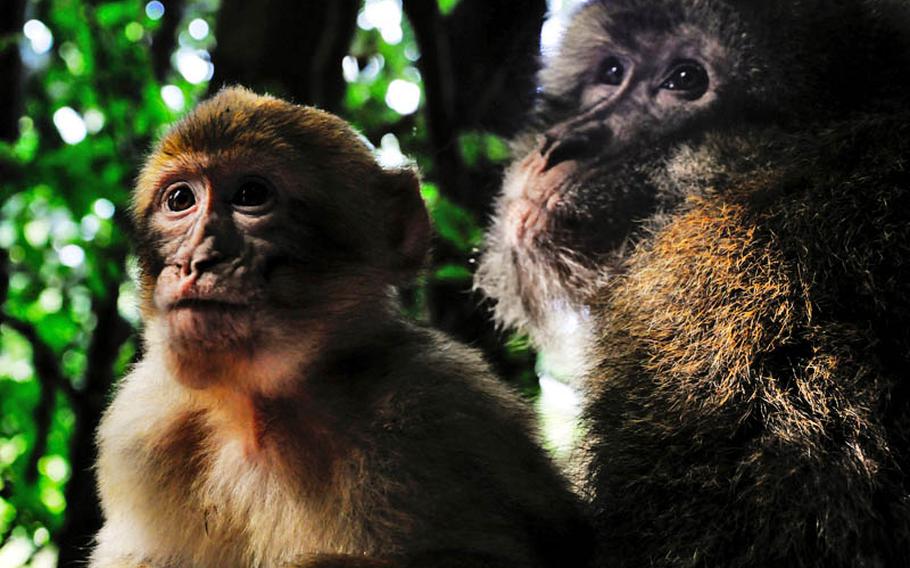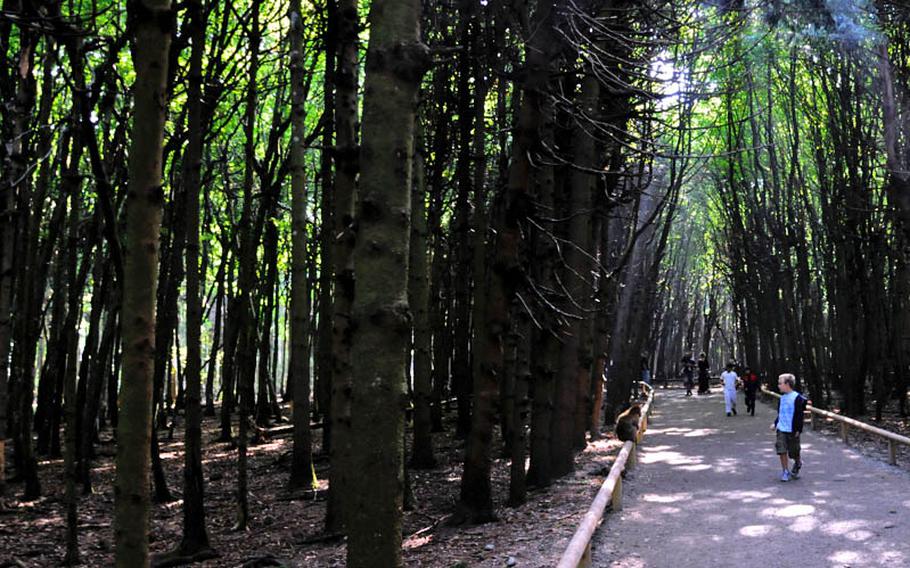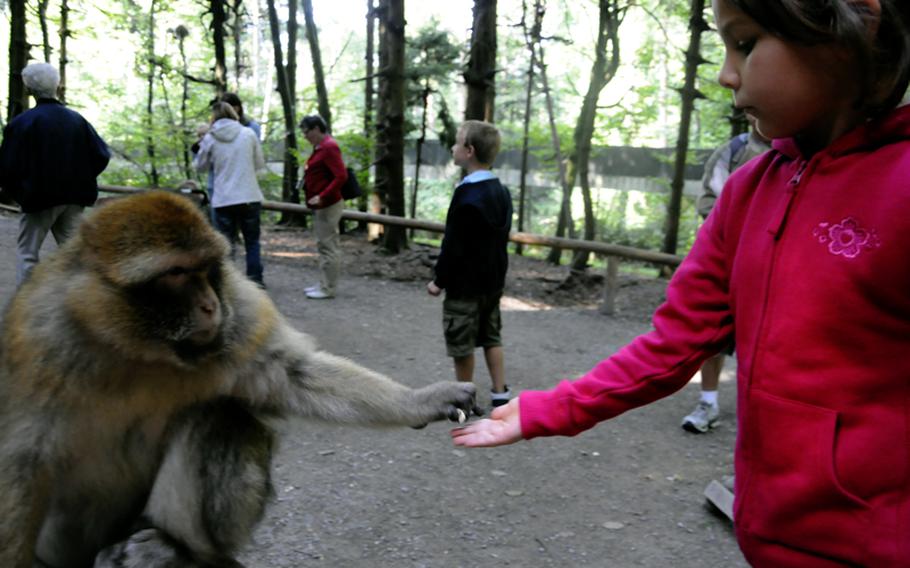 As winter approaches, many folks like this Southern boy are looking for places to enjoy the great outdoors before the snow arrives.
So when my neighbors invited me to accompany them to a place they called Monkey Hill in Salem, Germany, I didn't hesitate to tag along.
After a few hours' drive from Stuttgart to the Lake Constance area, we arrived at our destination: Affenberg Salem, which translates to "monkey hill" followed by the name of the town in which it is located.
Monkey Hill is in the foothills of the Austrian Alps. At the top of the hill is a 50-acre fenced enclosure housing more than 200 endangered Barbary macaque monkeys. These are nearly tailless monkeys often confused with apes, which are tailless.
I've seen plenty of monkeys, both wild and caged, but this was the first time I was able to get close enough to touch them.
We started with a short safety briefing from an Affenberg staff member. Part of it had to do with feeding the monkeys, which visitors are permitted to do with a certain amount of care.
Apparently the monkeys get fanatical about their popcorn, and we were told to keep it in one hand behind our back and out of sight. When feeding the monkeys, we were to put only one or two pieces in a visible, outreached hand.
We were not supposed to pet the monkeys or go near the babies, whose mothers might consider it an act of aggression.
We each grabbed a handful of popcorn, and when the gate was opened, ventured into a beautiful path through the heart of the monkey hill forest.
A monkey who apparently knew where the most popcorn could be had was sitting on a log no more than 10 feet inside the enclosure. He was fat and very attentive to the food-bearing visitors.
Deeper into the woods, there were monkeys everywhere — playing in trees, fighting among themselves, tending to their young and waiting for food on the logs flanking the path.
There seemed to be little clans of these popcorn-pinching primates. Scars of their struggles for dominance could be seen on the furless spots of the older ones' faces and hands. A park official said this is natural and happens in the wild as well.
Fighting aside, these monkeys have it made and the experience gave me hope they won't be going extinct anytime soon — as long as the popcorn doesn't run out.
To get to and from the monkey enclosure, visitors walk on a trail next to a pond full of carp and ducks, and surrounded by another enclosure holding deer. Apparently the deer only venture into sight when it is feeding time. It wasn't feeding time when I was there.
The grounds also have a small museum with information on monkeys from around the world.
If you are interested in seeing the monkeys and other animals, go soon since the refuge closes from early November until March. Animal lovers, you won't regret it.
On the QTDirections: From Stuttgart, head south on Autobahn 81 to the intersection with A98 toward Lindau/Friedrichshafen. Continue onto B31n (signs for Friedrichshafen/Lindau/Überlingen) and take the second exit at the roundabout toward Andelshofen. Turn right on L200 and continue to the next roundaout, taking the second exit for L200a. Continue on L200a through two roundabouts, turning right at K7765. Affenberg Salem is on the left. Once in Salem, the Affenberg can also be reached by using a tourist bus that connects the Affenberg with the Salem castle, Salem railway station and a couple of other stops. GPS address: Mendlihauser Hof, Salem 88682.
Times: The grounds are open 9 a.m. to 6 p.m. daily until Oct. 24, and 9 a.m. to 5 p.m. daily from Oct. 25 to Nov. 8; in both cases last admission is 30 minutes before closing. The center reopens in mid-March.
Costs: Admission is 7.50 euros for adults, 4.50 euros for ages 6-15, free for children younger than 6. Discount, family and season tickets are also available. Parking is free.
Food: The center has a self-service restaurant where a meal costs between 6 and 10 euros, including drinks. Beer and wine are available for 3 to 5 euros a glass. A playground for children includes picnic facilities.
Information: The center's website is www.affenberg-salem.de/en/index.html; it includes an English-language version for the home page but the rest is German only. Its telephone number is 07553-381.
---
---
---
---