Robot Restaurant in Tokyo: Where women dance, battle androids
---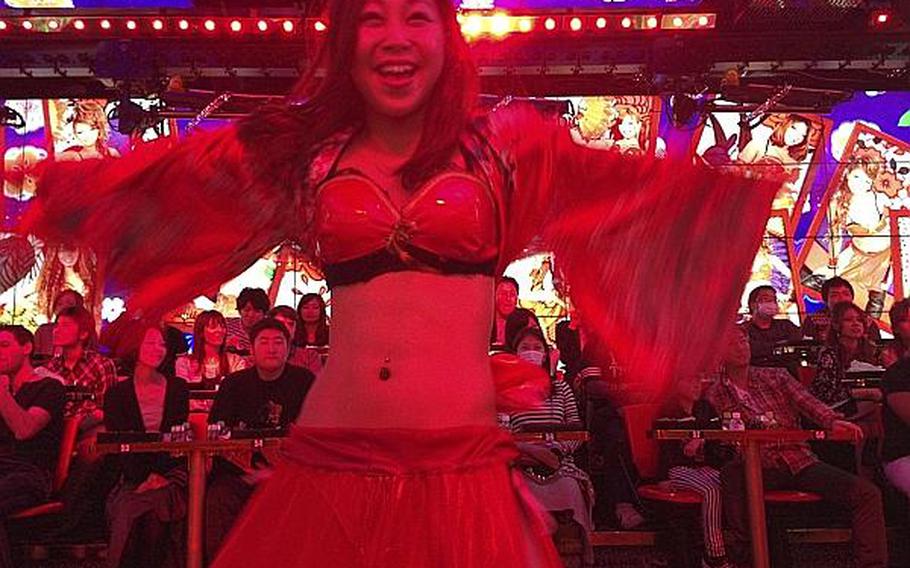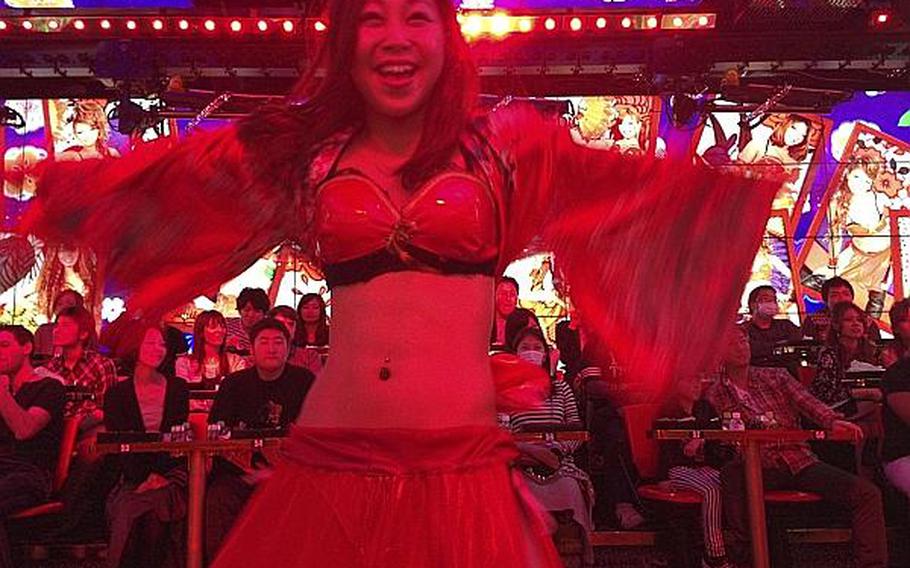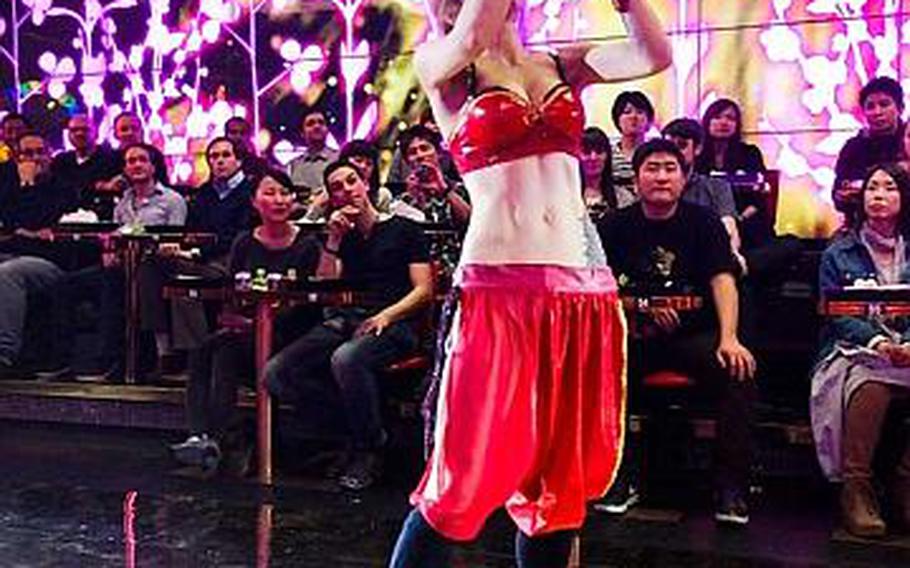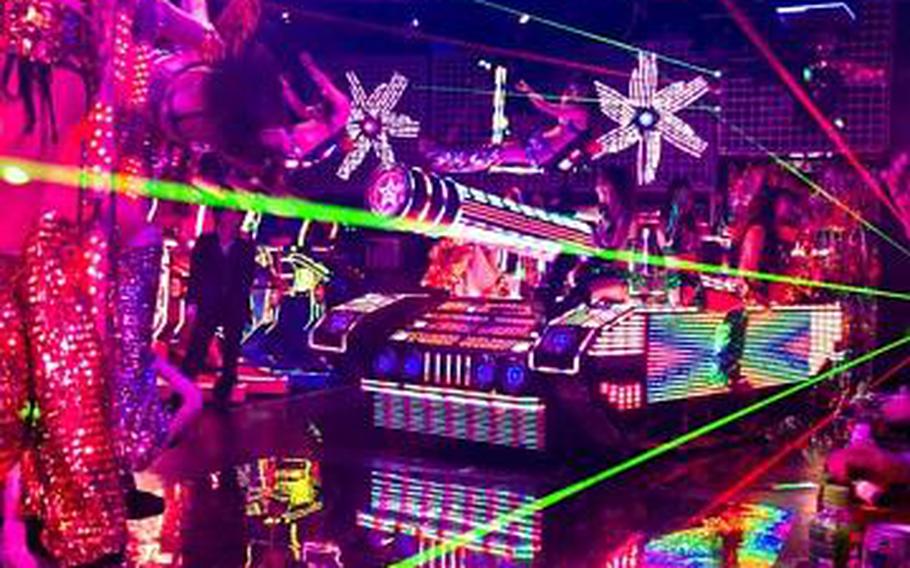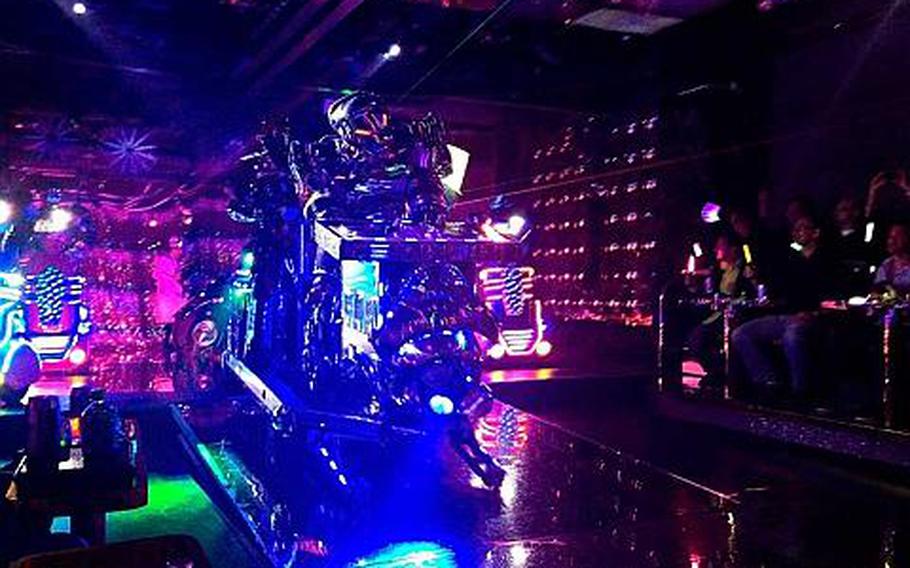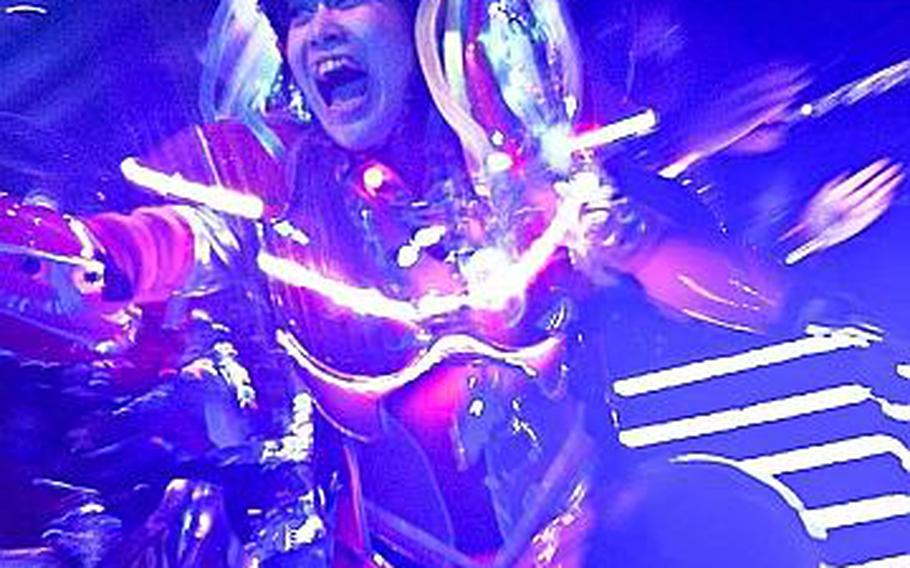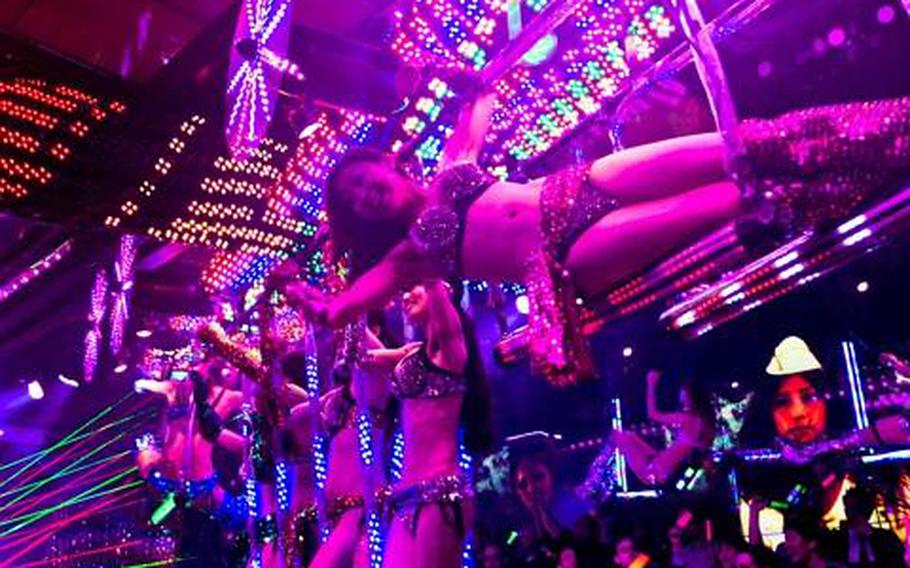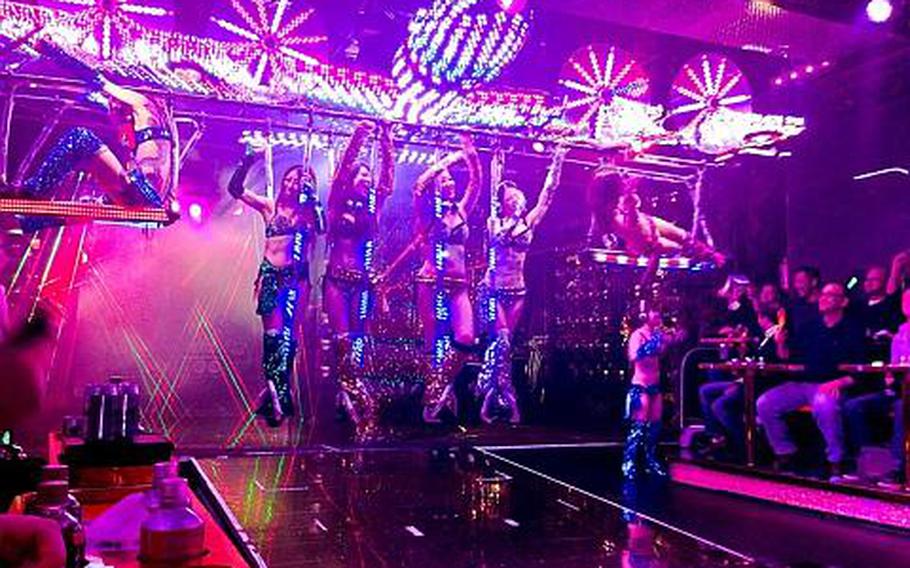 Fans of electronic dance music, lasers, robots and cabaret dancers needn't look any further than the Robot Restaurant for the perfect place to burn away an evening.
The quirky dining establishment, located at the heart of Kabukicho, provides two hours of iridescent, cacophonous theatrics for a fee of 5,000 yen (roughly $50) per guest.
A bento box and a bottle of tea are included in the cost of the show ticket, but eating beforehand is recommended. The food is nothing to write home about, and the alcohol selection is limited to beer. Individual cans are offered at 400 yen (roughly $4) apiece.
Most visitors to the Robot Restaurant aren't there for the food. The lure of the establishment is in the light show and the dance routines. Spread out across six acts, guests are treated to everything from dinosaur rampages and robot battles, to drum performances and sword-fighting dancers.
Among the show's highlights are animatronic pterodactyls, performances by the restaurant's Women Warriors, and at the show's end, an appearance made by a World War II bomber made of LED lights that carts dancers around the restaurant.
The venue seats 44 and fills up quickly, so reservations are recommended, as is an early arrival to guarantee choice seats. Reservations can be made by phone or in person. English-speaking cashiers are present at the restaurant.
Attractions like the Robot Restaurant are truly few and far between, and anyone looking for a unique way to spend a Saturday night wouldn't be disappointed by the show.
Robot RestaurantAddress: 1-7-1 Kabukicho, Shinjuku-ku, Tokyo (accessible via Shinjuku station).
Times: 6 p.m. to 11 p.m., Monday through Saturday
Costs: 5,000 yen per ticket, food and drink included.
Food: Bento box dinners and bottled tea, with canned beer available for purchase.
Information: Web: shinjuku-robot.com (Japanese), Phone: 03-3200-5500
---
---
---
---