'Rage': Bring on the apocalypse
---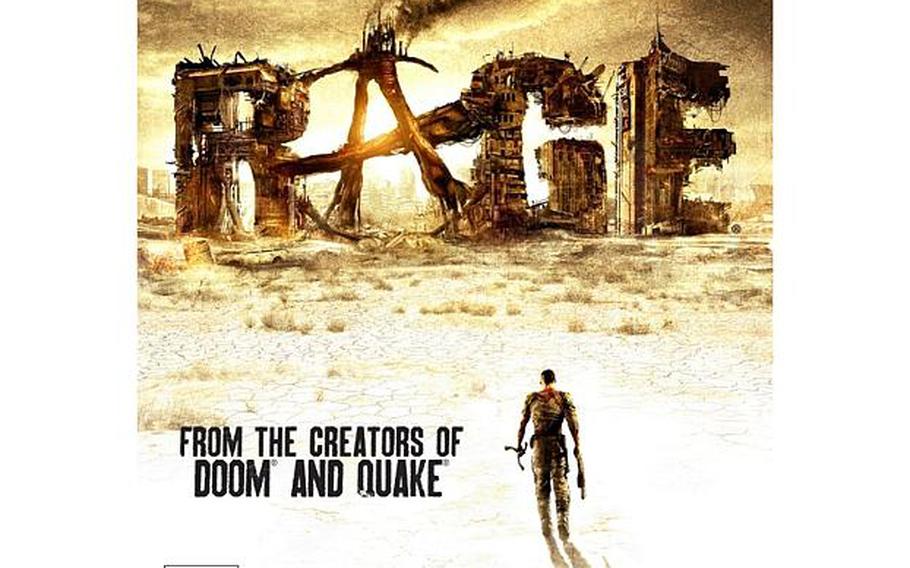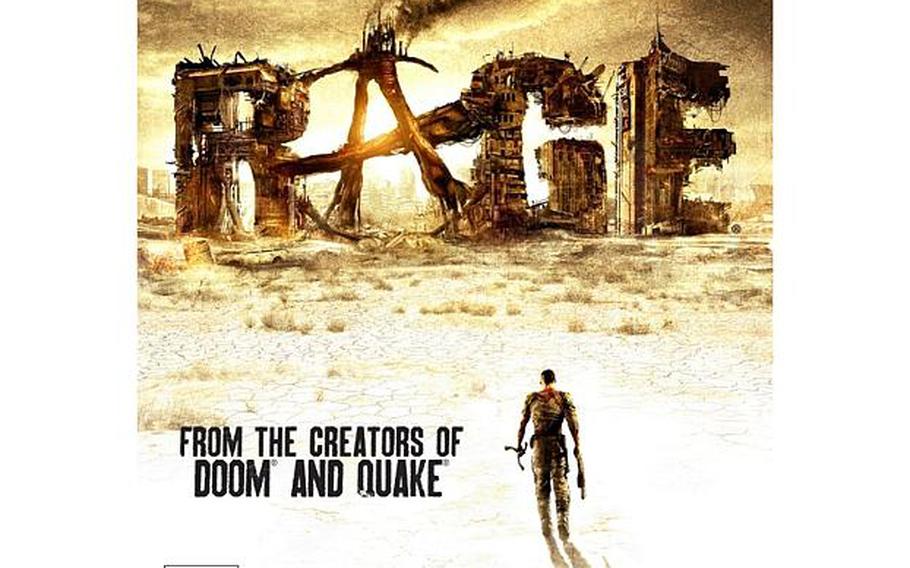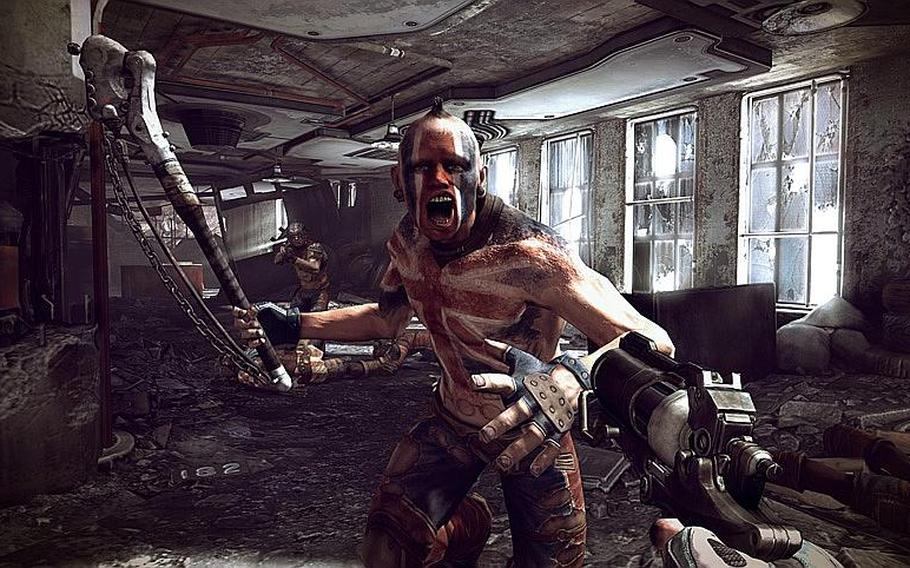 An asteroid-ravaged planet can be a deadly place.
"Rage" is set on Earth about a century after a devastating impact. In the first-person shooter developed by id Software for Bethesda Softworks, you play as a soldier who was put in suspended animation just before the strike. You awaken to discover a world where life is difficult and death comes quickly. Small pockets of civilization eke out an existence in an arid wasteland filled with vicious bandits, homicidal mutants and tyrannical rulers.
Of course that's pretty familiar stuff for gamers — very familiar for those who've played "Borderlands." In fact, "Rage" plays a lot like an amped-up version of "Borderlands" with more-realistic graphics and a better story line.
After awakening from your century-long sleep, you befriend the inhabitants of several villages and towns nestled in the desert. These folks have plenty of errands that need to be run — eliminating bandits, delivering supplies and uncovering secrets, for example. And they're happy to reward you with cash, equipment and upgrades.
Of course to reap these rewards you often need to battle psychotic gangs and representatives of the despotic Authority, which serves as a sort of government in the wasteland region. Your weapons include a standard assortment of firearms and grenades as well as deployable sentry turrets, radio-controlled bomb cars and a nasty little number called the wingstick, a sort of three-winged boomerang with razor-sharp edges.
Combat is very exciting. Depending on the nature of your adversaries, their attacks and defense can be quite different. Mutants typically rush in with bladed weapons. Some bandits will rush you while their companions take potshots from a distance. Authority soldiers rely on their technological advantages, using sci-fi weapons and dropping troops from aircraft. This diversity — as well as a good variety of battlegrounds — keeps things interesting.
However, fighting isn't the only activity in the wasteland.
You can spend a lot of time behind the wheel, participating in races or hunting down bandit buggies. Racing is a lot of fun because the controls are very smooth and the tracks and race modes are interesting. Racing victories earn you upgrades to your vehicles, which are vital for racing but also for basic transportation though dangerous territory.
The game also offers are very good crafting system, which allows you to create weapons and gadgets that are genuinely useful in quests and combat.
This all plays into a well-developed and interesting story — at least by the standards used by most post-apocalyptic shooters. As it unfolds you'll meet plenty of interesting characters, many of whom are downright nasty.
In addition, this world looks incredibly good. The settings are incredibly vivid. Imagine the fascinating desert landscapes of "Borderlands" rendered with the rich texture and detail of "Fallout 3" and the visual clarity of "Call of Duty." The character renderings are realistic with a slight tilt toward caricature and the animations are smooth.
Unfortunately, developers decided that such wonderful graphics needed to be accompanied by a "realistic" sense of motion as you walked and ran. This means that the entire landscape seems to sway annoyingly as you move.
Another gripe is the layout of the controls, with is a bit inconvenient and even counterintuitive in a few cases. In intense situations, gamers don't want to be fumbling when they should be fighting.
In addition to its extensive campaign, "Rage" offers some solid online and split-screen action. Road Rage lets up to four players compete in combat racing. Wasteland Legends allows two players to team up on split-screen or online to wage war against the wasteland's various baddies. The missions vary in character and scope and are very fun.
"Rage" earns its M rating for violence, blood and language.
Bottom line: The game play, story line and graphics are excellent, making a trip to the asteroid-blasted wasteland a real treat.
Platforms: Xbox 360, PlayStation 3, PC
Online: http://rage.com
---
---
---
---