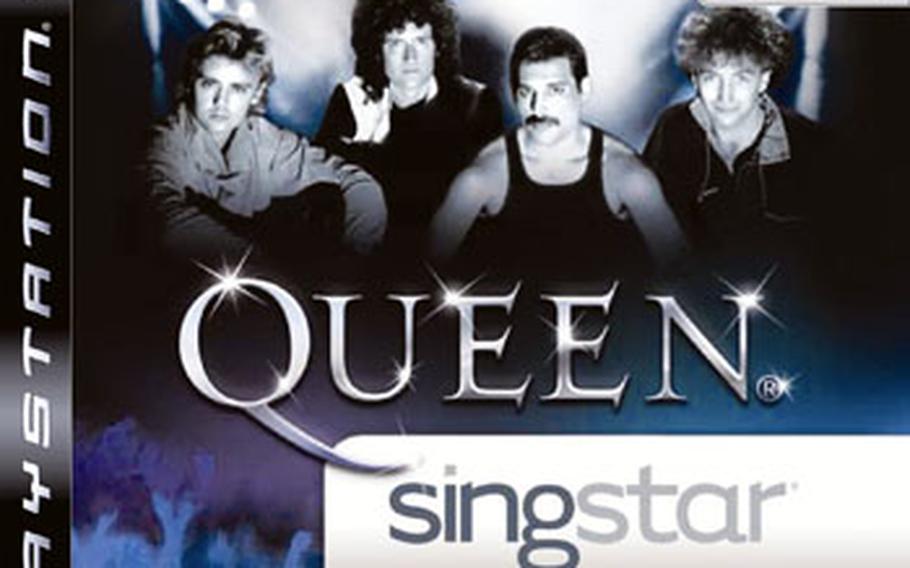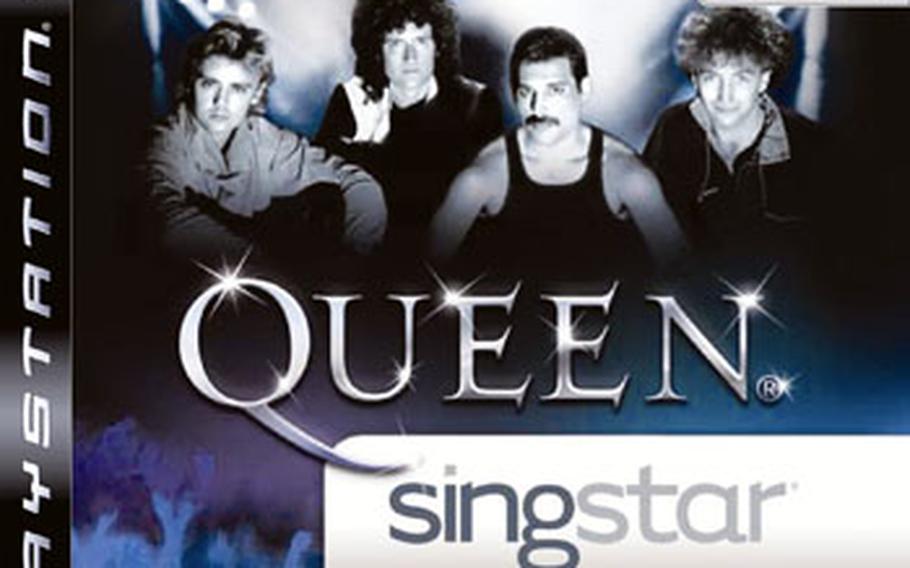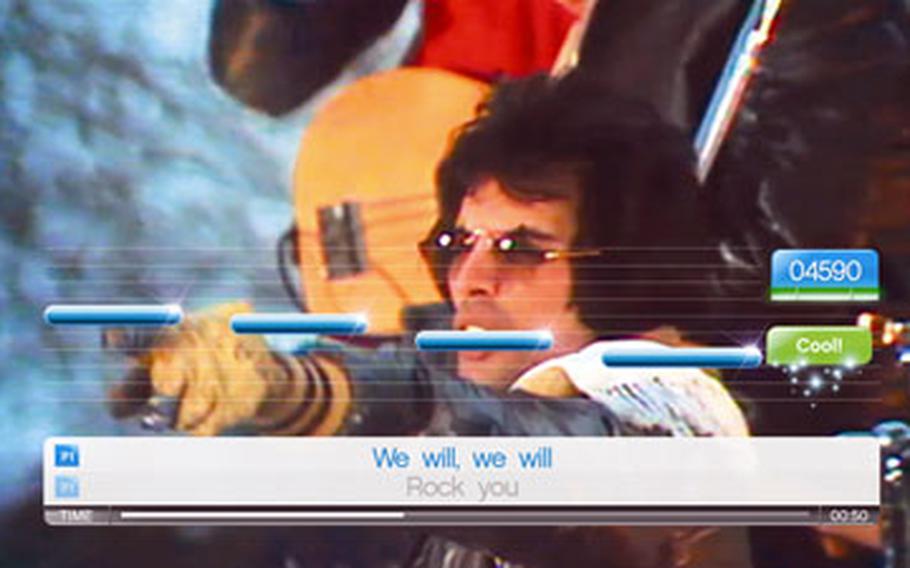 It's not real life. It's just fantasy.
My dreams of singing like Queen's Freddy Mercury definitely bit the dust when I saw my scores on "SingStar: Queen." However, we definitely had a lot of fun when playing the latest addition to Sony's karaoke franchise.
The game offers 25 songs from a British band that rocked the '70s and '80s. You'll find the epic "Bohemian Rhapsody," the ever-popular "We are the Champions" and "Another One Bites the Dust" and the Mercury/David Bowie duet "Under Pressure."
The tracks do an exceptional job of showcasing Mercury's incredible vocal range — and that's where my problems began. I have the vocal range of a clam. I was OK on the Elvis-like "Crazy Little Thing Called Love," but my attempt at the more challenging "Killer Queen" was an epic failure. Repeated warnings that I was "awful" drove home the point. Fortunately, I know my limitations and asked some friends to help. We ended up having a lot of fun singing and laughing at ourselves — and that's all you can ask for in a karaoke game.
The "SingStar" format is pretty standard. The lyrics appear on the screen along with colored bars that indicate the relative pitch and duration of the notes.
My only gripe concerns those bars, which didn't always do a good job of indicating the duration of the notes. It wasn't uncommon to see bars that stretched from one end of the screen to the other but indicated notes that were rapid and brief.
Each of the tracks is accompanied by a video. There are plenty of concert videos showing a bare-chested Mercury prancing around the stage, but there's also a good number of original concept videos. "Radio Ga Ga" offers a haunting version of the future, courtesy of clips from the classic flick "Metropolis." On the other end of the spectrum is the odd "I Want to Break Free," which features the band dressed as women doing household chores.
The game's definitely a must-have for Queen fans and people with good pipes.
However, if your only experience with Queen was howling through "We are the Champions" and "Another One Bites the Dust" at high school football games, you might want to pass.
Platforms: PlayStation 3 (tested), PlayStation 2
---
---
---
---