Pottery's a passion at village in Okinawa
---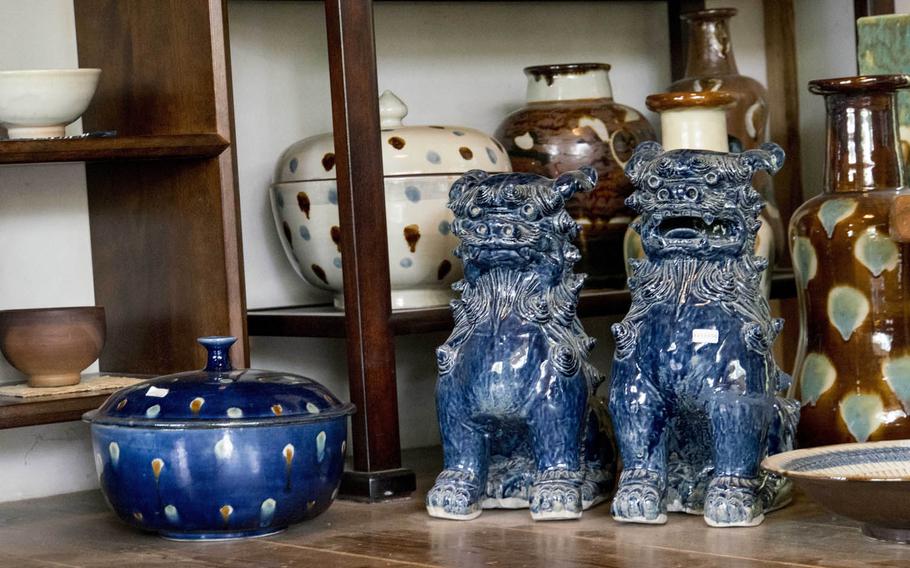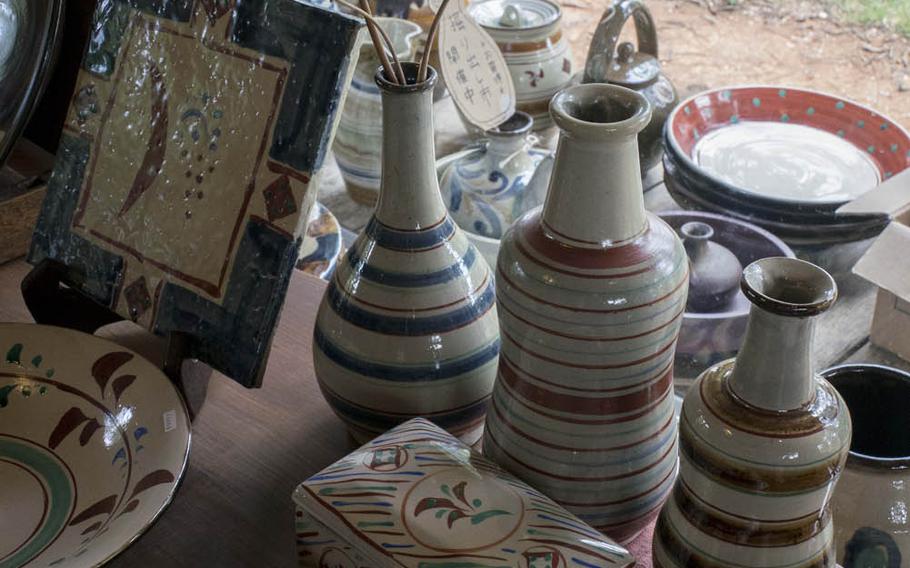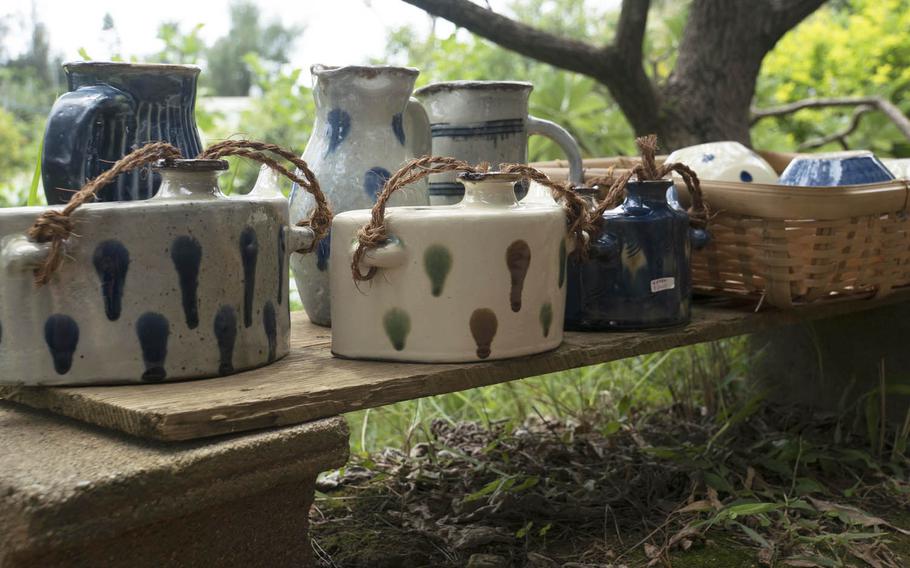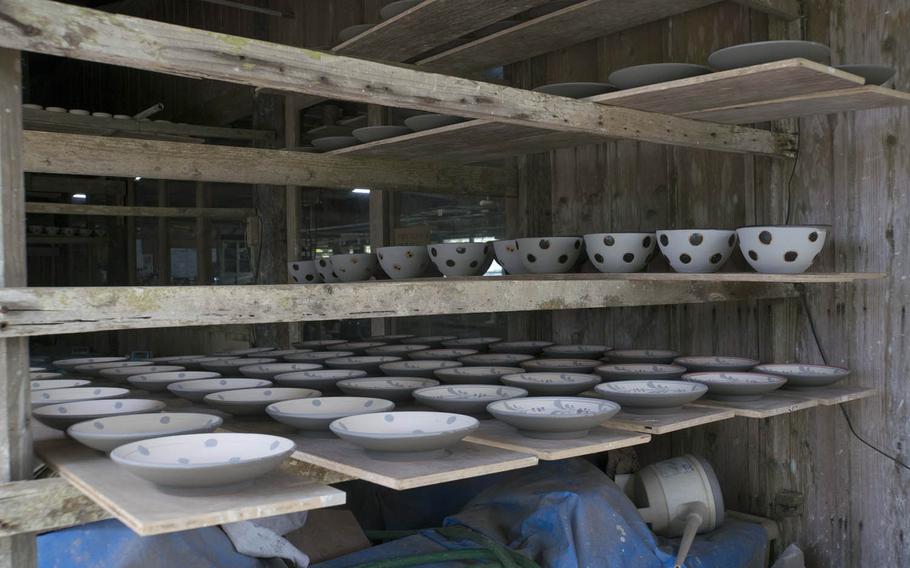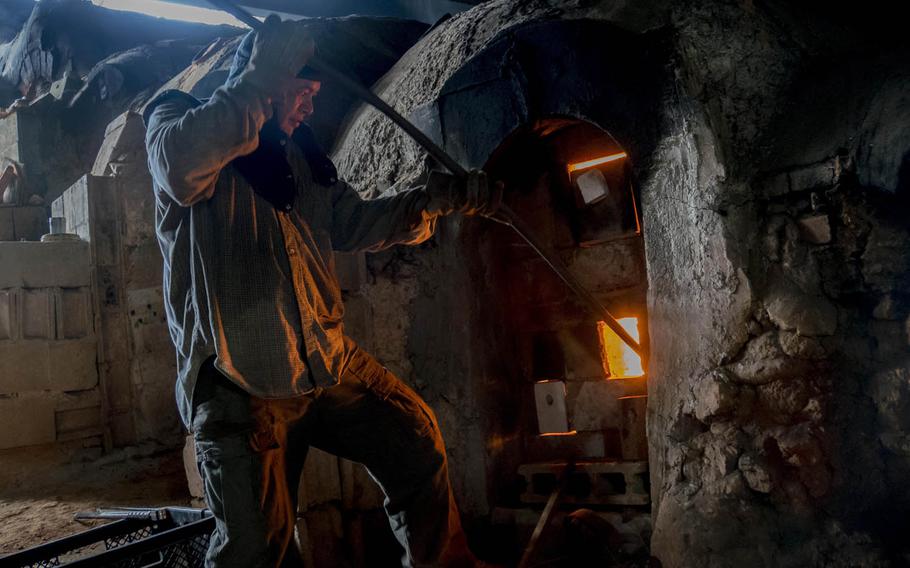 Crockery collectors can hunt for the perfect coffee mug at Yomitan, a small village north of Kadena Air Base, Japan, where 45 artists produce pottery unique to Okinawa.
The Yomitan tradesmen produce Yachimun no Sato, also known as Yamitan Pottery, a thick-set style that features muted colors and simple, asymmetric lines.
Okinawans have been making pottery since the 16th century. The trade was practiced in Naha up until the 1970s; however, after complaints about kiln smoke, the potters relocated to Yomitan on the island's western shores.
Today the village, which sprawls over a small hill, features three kilns linked to the potters' studios by a single-lane road.
Each artisan has a unique style, and there's plenty of traditional work on display in the village along with some fantastic modern pieces.
It's almost hypnotizing to watch the potters at work — both on the pottery wheel and near the kilns. You can tell this is their passion, not just a job.
The heat emanating from the largest kiln in the area feels intense in the already-hot Okinawan climate, but the potters tolerate it day in and day out to keep their craft alive.
While taking in the history and tradition of the area, visitors can also shop for items like pots, plates, sake bottles, jars, incense burners, vases, lamps and coffee cups. There are also plenty of ceramic shisas, Okinawa's famous lion dogs, available to guard your door.
Yomitan
LOCATION
2653-1 Zakimi, Yomitan-son, Nakagami-gun, Okinawa Prefecture 904-0301, Japan. Free parking is available.
TIMES
Potteries are open 9:30 a.m. to 5:30 p.m. year-round.
COSTS
Prices range from about $5 up to hundreds of dollars for a single piece. Bring cash; the potters do not accept credit cards.
FOOD
Some shops offer tea and coffee.
---
---
---
---