'Portal 2': Gateway to fun
by
Brian Bowers
May 11, 2011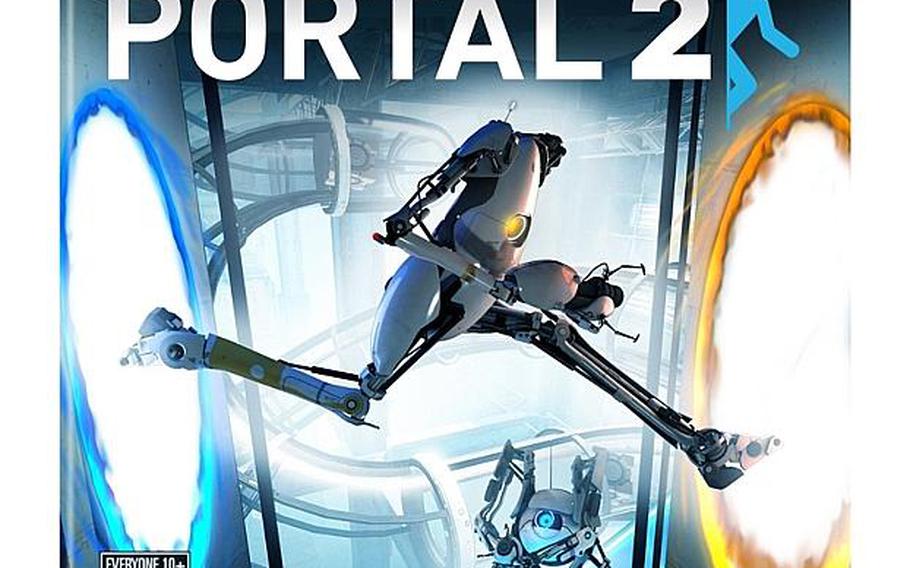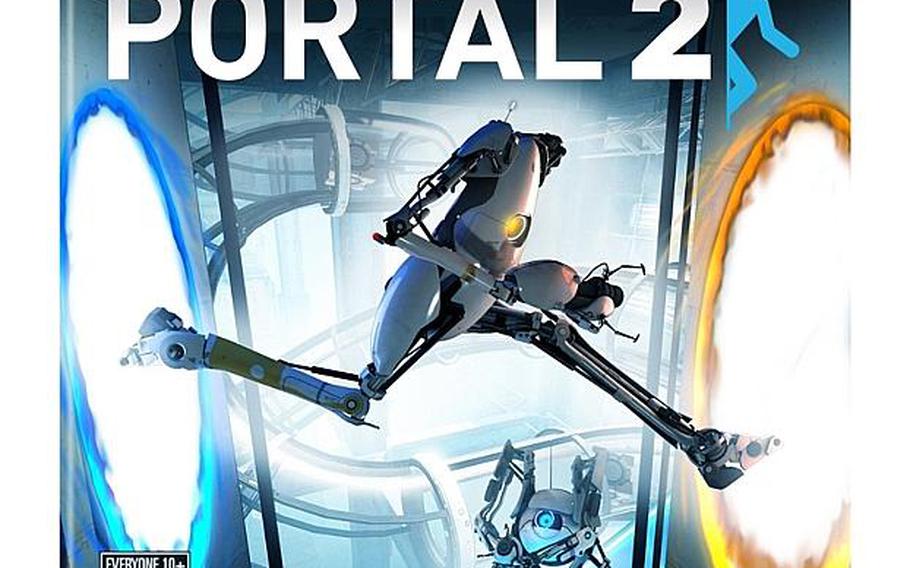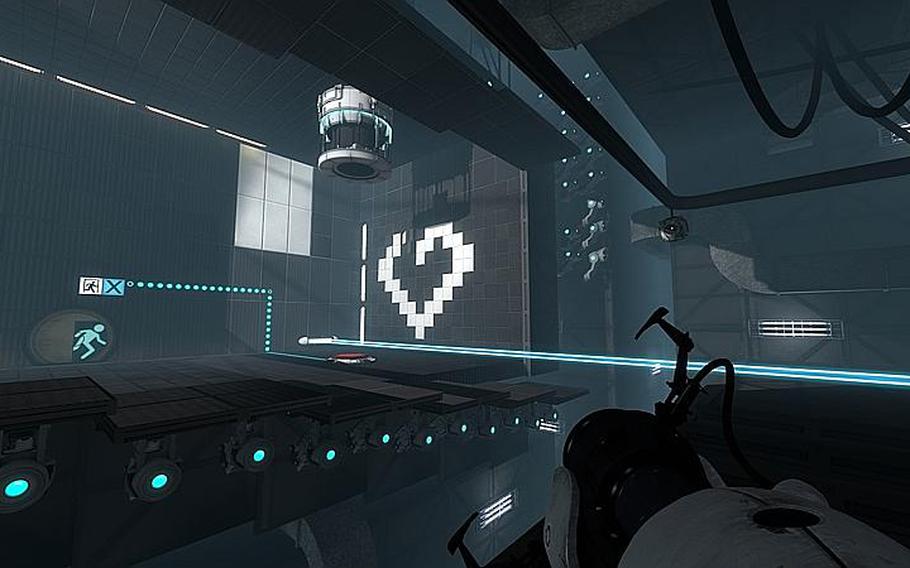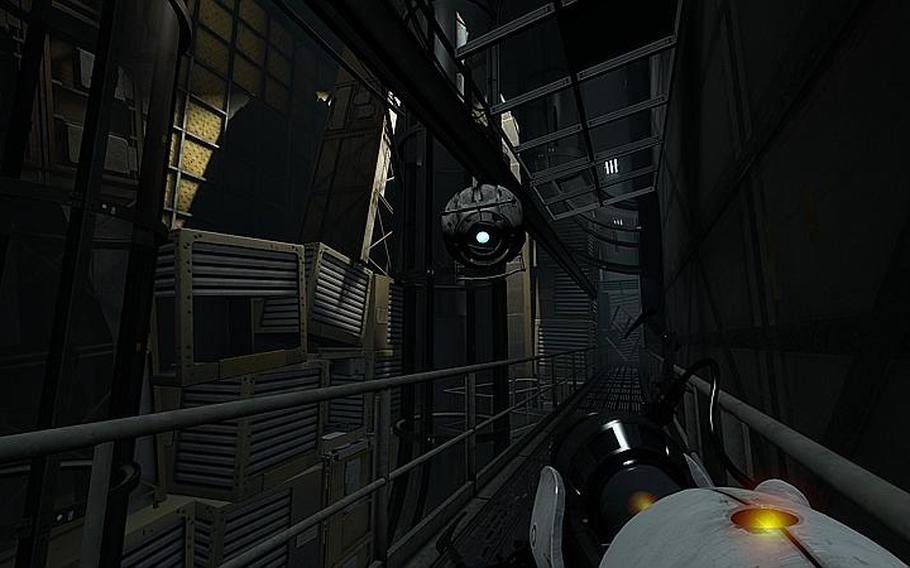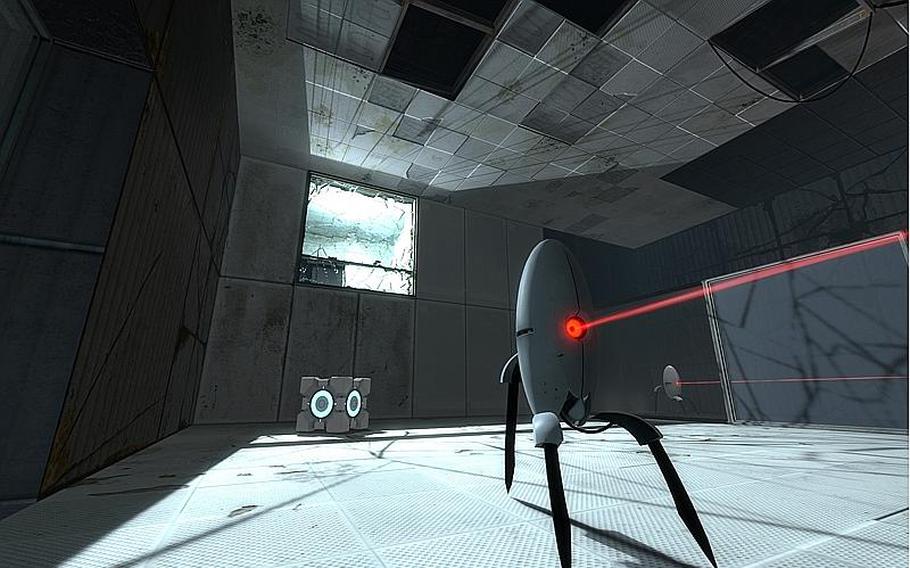 "Portal 2" gives you a taste of life in a puzzle-filled maze — and it's pretty sweet.
In the E10-rated game from Valve, you play as a test subject at Aperture Laboratories who's been awakened from a long hibernation to discover the facility is heavily damaged. Your mission is to escape the facility with the help of an addle-circuited robot named Wheatley.
Unfortunately, a malevolent artificial intelligence known as GLaDOS is eager to take revenge for your deeds in the first "Portal." As a result, she sends you through a sequence of test chambers while hurling insults and dispensing torment at every opportunity.
Making it through each test chamber requires a good deal of innovation and the right tools.
Your primary tool is the dual portal gun, which allows you to create linked gateways from one area to another. For example, you can create one hole in a wall right beside you and then create another in a wall across the room. You can then move seamlessly between the two. This allows you to reach areas that are visible but otherwise inaccessible.
Other useful items are walkways and tunnels make of light, rubbery goo that allows you to bounce high into the air and frictionless gel that allows you to move very fast. You'll also need to use items you find to divert lasers or activate pressure plates.
The puzzles are always interesting, but rarely too challenging. However, I'll admit that it did help to have friends around who could toss out new ideas on tackling sticky situations.
The graphics are a little on the rudimentary side, but get the job done.
However, the dialogue is great. The manic musings from Wheatley — voiced by British comedic actor Stephen Merchant — and the ornery abuse from GLaDOS are hilarious. Additional recorded comments from Cave Johnson — the pathologically unethical head of Aperture — are thoroughly amusing. Throughout the course of the game, all of these characters change, which keeps things interesting.
Once you complete "Portal 2" on your own, you can team with a friend online or in split-screen to tackle a new set of challenges in cooperative play.
Bottom line: Unlike a lot of games that require nothing more than twitchy fingers, "Portal 2" forces you to engage your brain. It also is one of the most amusing games to arrive this year.
Platforms: Xbox 360 (tested), PlayStation 3, PC, Mac
Online: www.thinkwithportals.com