Poitou-Charentes: French for coast and cognac
---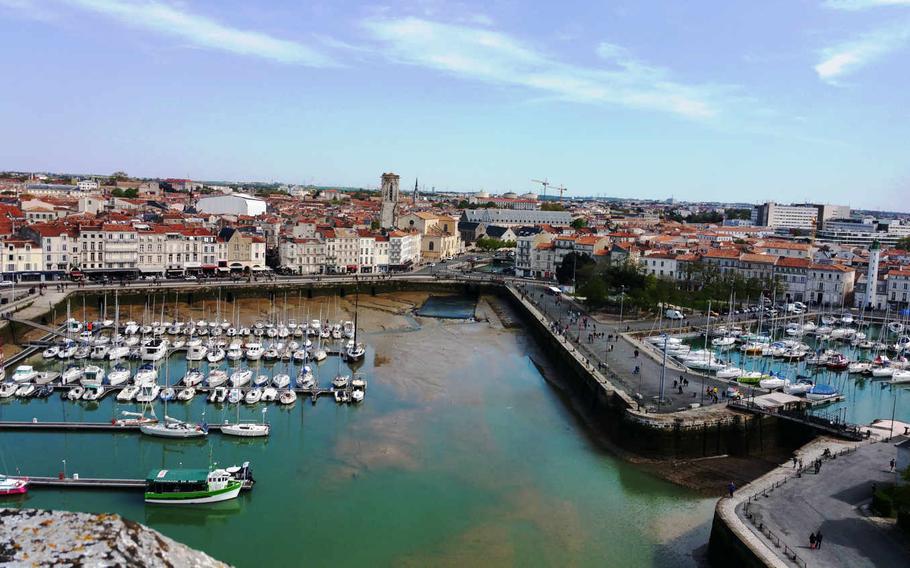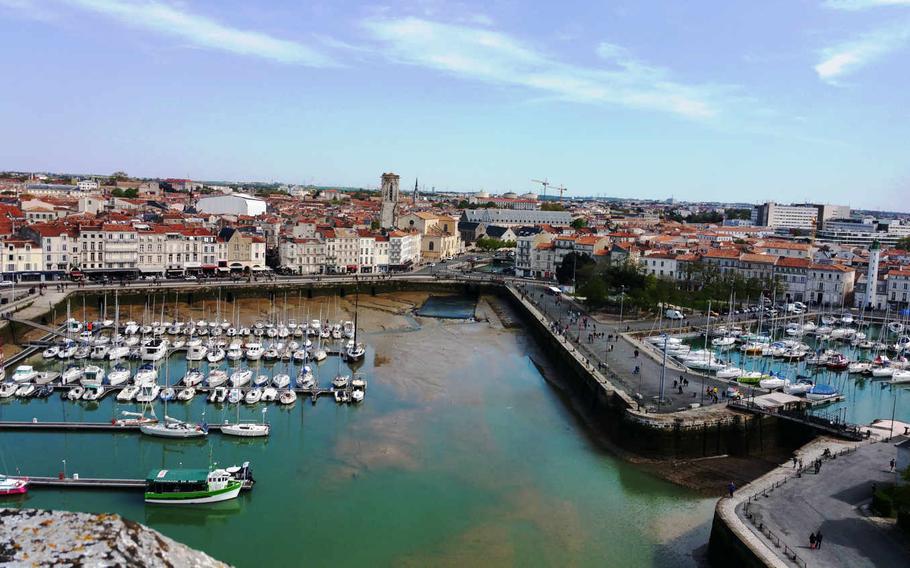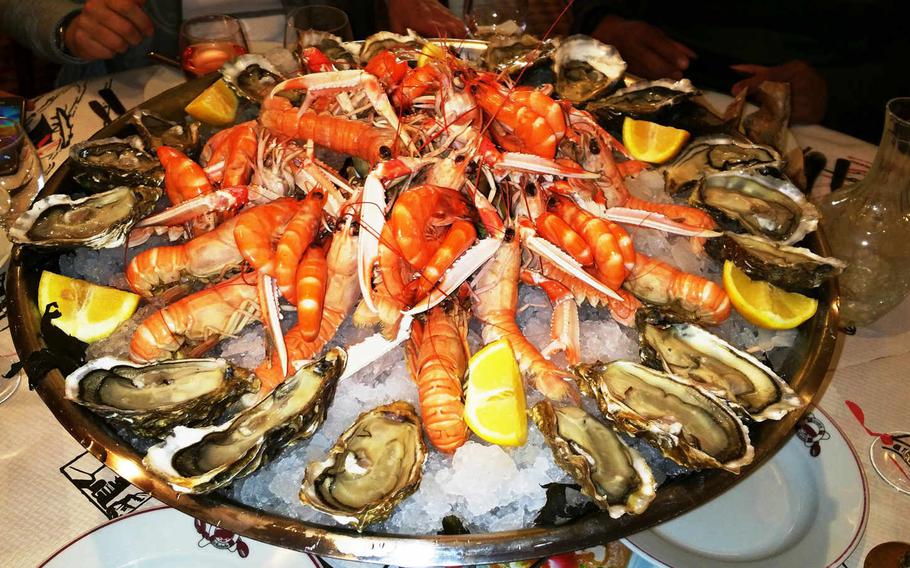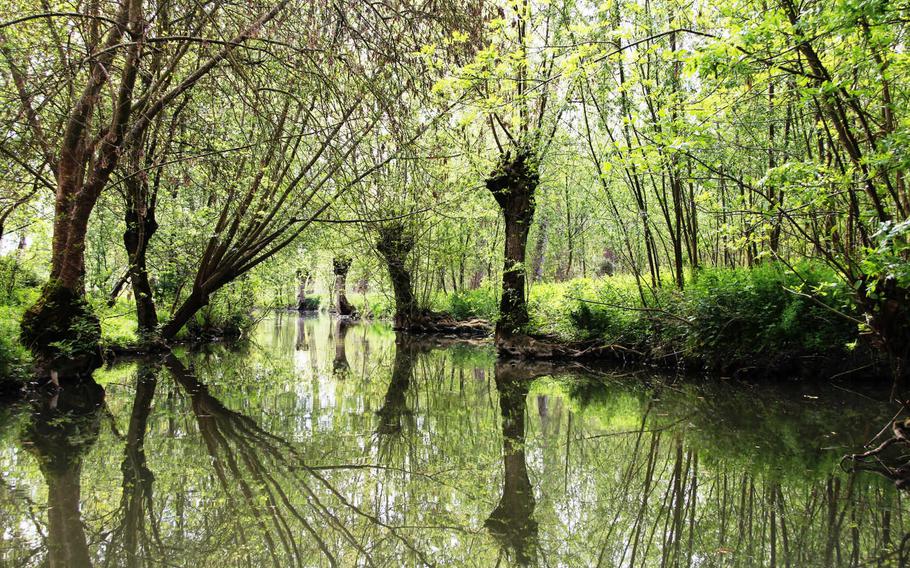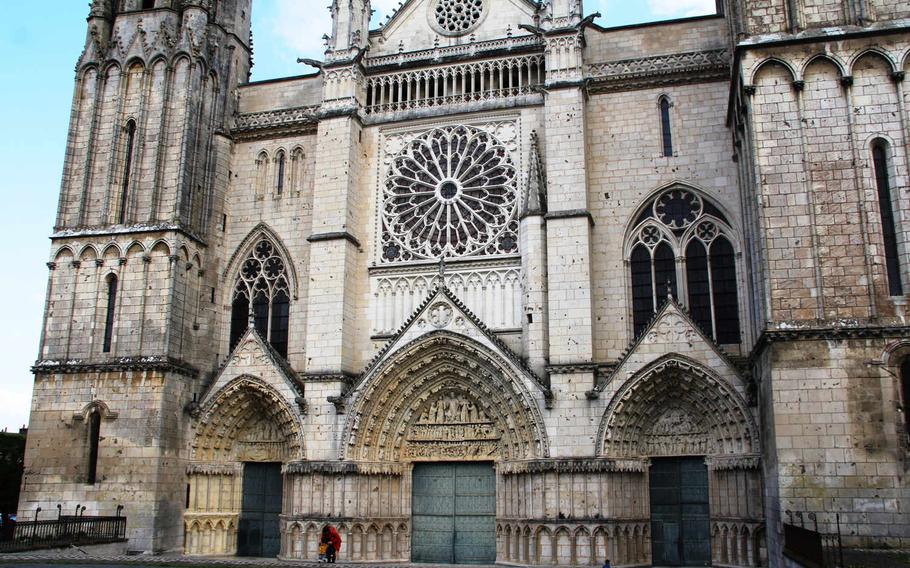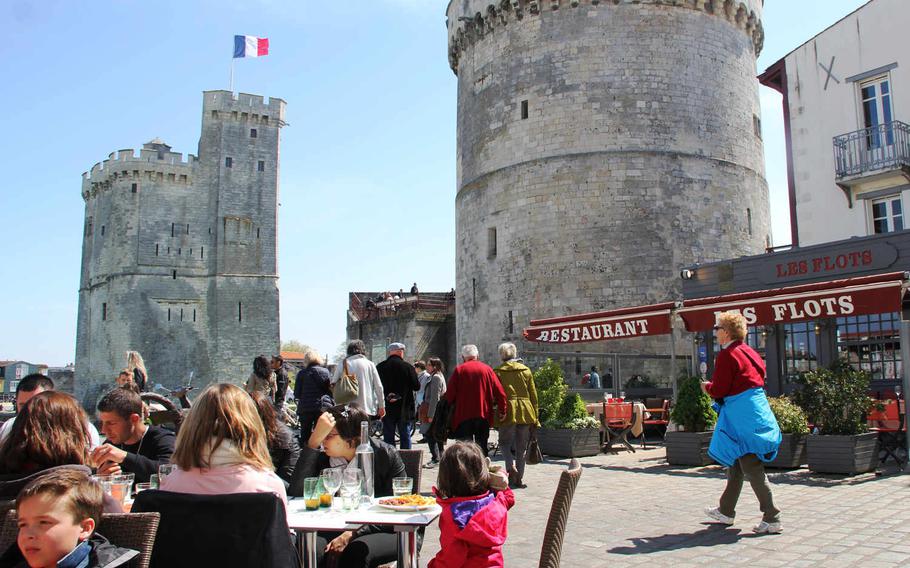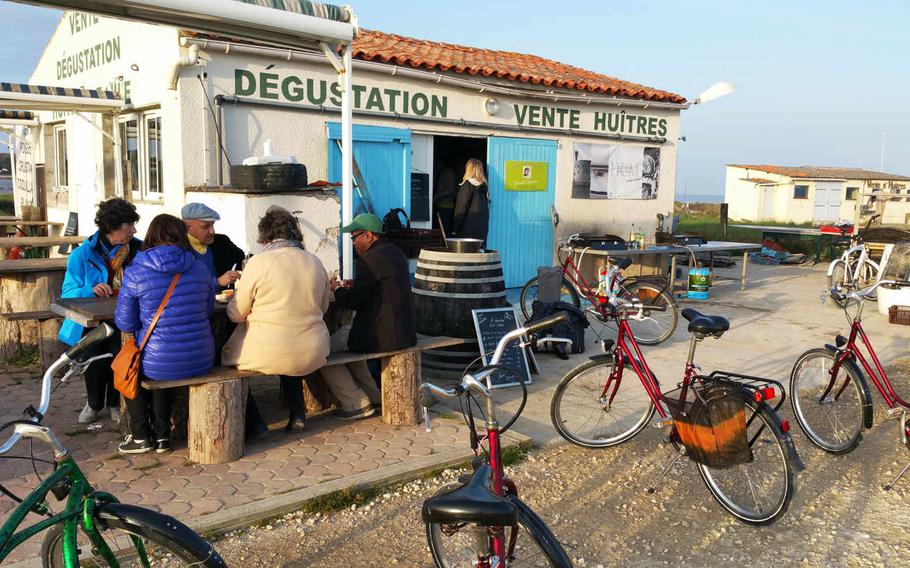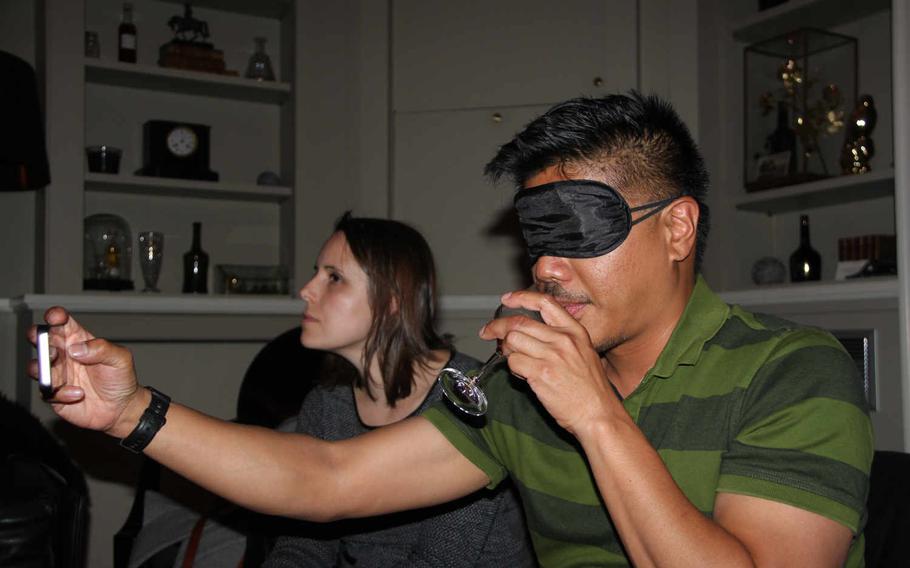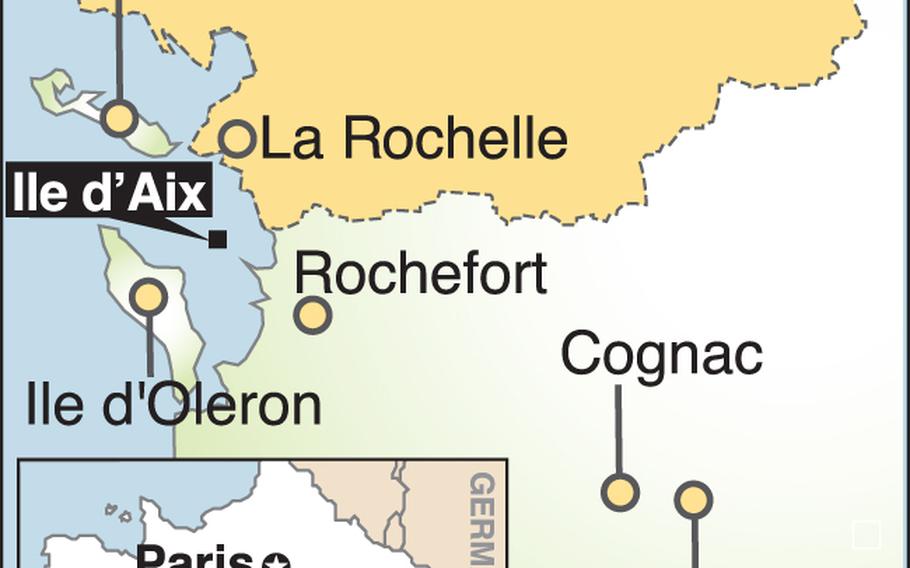 Poitou-Charentes? I live in France but had never been to this region on the country's mid-Atlantic coast. It is a vacation paradise, I learned, with islands, beaches, canals, pleasant cities, incredible seafood — and cognac. Poitou-Charentes offers all and is less expensive than those tourist havens such as the Riviera. Following are highlights of my recent visit.
Ile d'Aix This minuscule island is a pearl. Step off the ferry from the mainland, a 20-minute ride, and enter an enchanted world — no cars, little commerce and just one hotel. There are no fancy restaurants, no classy cafes — just a small number of simple eateries.
Ile d'Aix has not been gussied up for tourists. It's authentic, with many buildings that need a coat of paint. Its few shops seem to have changed little in decades.
About 240 residents live on the island, which is 1.8 miles long and less than half a mile wide, but only 100 remain in winter. In summer, 4,000 to 5,000 tourists arrive each day to bike, walk, swim, fish and soak in the beguiling island ambience. Most leave in the evening. The nights are silent and magic.
"I come here every chance I get. It's a little paradise," said Christine Lacaud, who lives in the city of Rochefort, which is adjacent to the town of Fouras, the ferry departure point.
You can walk around the island in two or three hours or take a leisurely horse-drawn carriage ride, but discovering Ile d'Aix by bike seems to be the most popular option. There are several bike rental depots. Ride through lush forests, marshlands, along a rocky coast, past pristine beaches and hidden coves. It's tranquil, peaceful and flat. Pedaling is fun and easy.
Stop for an oyster break. Ile d'Aix's one weather-beaten oyster shack should be on a movie set. Oysters are shucked on the spot. Order a bottle of white wine and sit outside surrounded by stacks of oyster racks, bikes and the sea. Oysters have never tasted better.
• Hotel Napoleon is the only hotel on the island of Aix, www.hotel-ile-aix.com, but there are homes offering bed-and- breakfast at www.Iledaix.fr. This site is in French only. Click on "Decouvrir," then "Hebergements Touristiques" for a listing of bed-and-breakfasts and other lodging possibilities.
Marais Poitevin It was like being lost on a jungle river, even though the trees on shore are poplars and ash, not tropical varieties. I was on a flat-bottomed boat gliding through this marshland, known as "Green Venice." "People do get lost. Even boat drivers get lost," said the boat pilot as he maneuvered the craft through the confusing maze of canals.
There are 25 miles of navigable waters in the Marais. Though there are signs along the canals, getting around is daunting. In April, it was a green haven of tranquility, the only sounds were those of birds or frogs jumping into the water.
The canals were built by monks in the 12th century to drain the marshes for agriculture. Today they are popular for tourist excursions. You can row your own boat and test your navigation skills, or try to punt. The boats can be propelled by a long wooden pole — no easy task. Boats with guides who do the work are also available.
La Rochelle Once known as a rebel city, it was Protestant in the 16th century, when the rest of the country was mainly Catholic.
I could not stop taking photos of this city, whose Old Port — with two ancient towers guarding the entrance — is a perfect subject. The St. Nicolas Tower and the Chain Tower were built in the 14th century and served as key bastions for centuries. A third tower, the Lantern Tower, is the oldest lighthouse on the Atlantic coast. There are splendid photo opportunities from the tower rooftops and the broad walkway around the harbor. Everyone likes to stroll along the walkway, where outdoor tables at restaurants and cafes are popular.
Also worthy of photographs are the historic old town's medieval houses, private mansions from the 17th and 18th century and vaulted stone arcades. And don't forget all those fish in the city's Aquarium, rated France's best by TripAdvisor.
• Hotel Champlain offers old-world ambience with spacious rooms, antiques and a gorgeous garden, www.hotelchamplain.com
Jarnac and Cognac I joined the tasting experience tour at the Courvoisier Chateau in Jarnac, home of the eponymous cognac. After being led into a dimly lit room whose decor spoke of ancient wealth, we were given blindfolds, told to cover our eyes and concentrate on the scent being sprayed around us. Then we were asked to take a sip of cognac and identify the flavor that matched the aroma. Three sprays. Three aromas: vanilla, candied orange and Iris flower. They were all pleasant, but my taste buds failed. I loved the Courvoisier XO, which sells for 135 euros per bottle.
We learned all about cognac production, from the grapes and soil, to barrels and aging, to the double-distillation process that results in this potent elixir. We toured the cellars, whose treasures included a bottle from 1789, valued at 6,900 euros.
Three other major cognac houses, Hennessy, Martell and Remy Martin, are located in the nearby town of Cognac. Each offers a variety of tours.
• Hotel Ligaro is run by the Irish wife of a French chef who serves tasty specials at the nearby Restaurant du Chateau. www.hotel-ligaro.com and www.restaurant-du-chateau.com
Rochefort This is a pleasant city on the Charente River, 20 miles from the Atlantic. Its 17th-century shipyard is where the frigate Hermione was reconstructed. The French warship ferried the Marquis de Lafayette across the Atlantic in 1780 to help Gen. George Washington and the rebels in the fight for American independence. It recently duplicated that voyage, but it's back in Rochefort and open to visitors.
Louis XIV, France's Sun King, wanted supremacy on both land and sea. His adviser and prime minister chose Rochefort as the site of a shipyard. Through the years, some 550 ships were built there. Visit the Corderie Royale, the royal rope factory, which is an astonishing 374 meters long, and learn how rope was made. Its size enabled it to produce rigging for the length of the frigate's anchor cable. Because it was constructed during the same time as the Palace of Versailles, it is called "Versailles of the Sea."
Know & Go• Other Poitou-Charentes attractions include the regional capital, Poitiers, which is home to magnificent churches, and more captivating islands. The Ile de Re and Ile d'Oleron are much larger than Ile d'Aix, with wonderful beaches and plenty of opportunities for biking, hiking, boating and fishing.
• Futursocope, a leisure park with thrill-filed attractions, is a family favorite, located on the outskirts of Poitiers. www.futuroscope.com
• Monkey Valley, 30 minutes south of Poitiers, offers all ages the opportunity to get acquainted with a group of wild chimpanzees, a family of gorillas, tiny monkeys, lemurs and more. www.la-vallee-des-singes.fr
• Courvoisier offers a variety of tours and tastings, www.courvoisier.com.
• Poitou-Charentes has miles of beaches and bike routes. Find out more about the region at www.visit-poitou-charentes.com.
---
---
---
---