Plane fun: Misawa museum provides lots of activities for visitors
---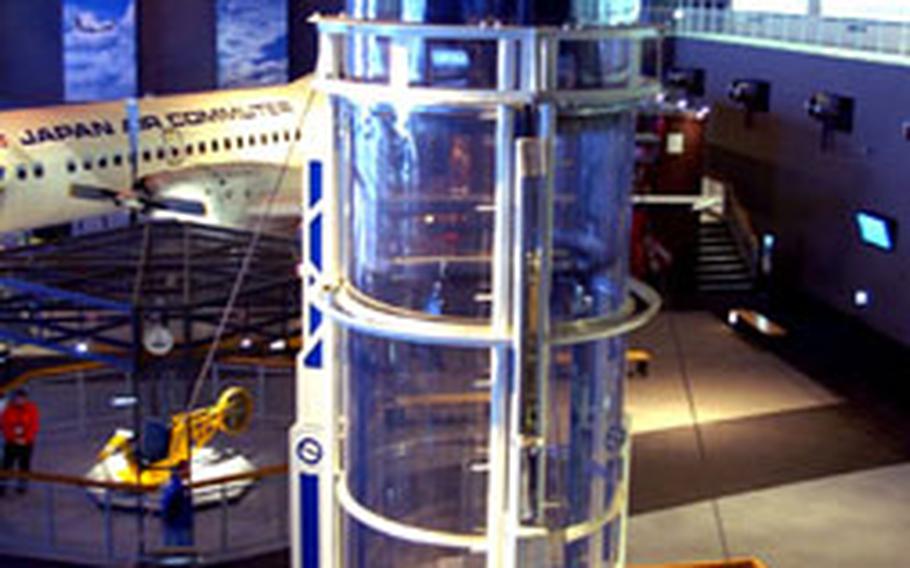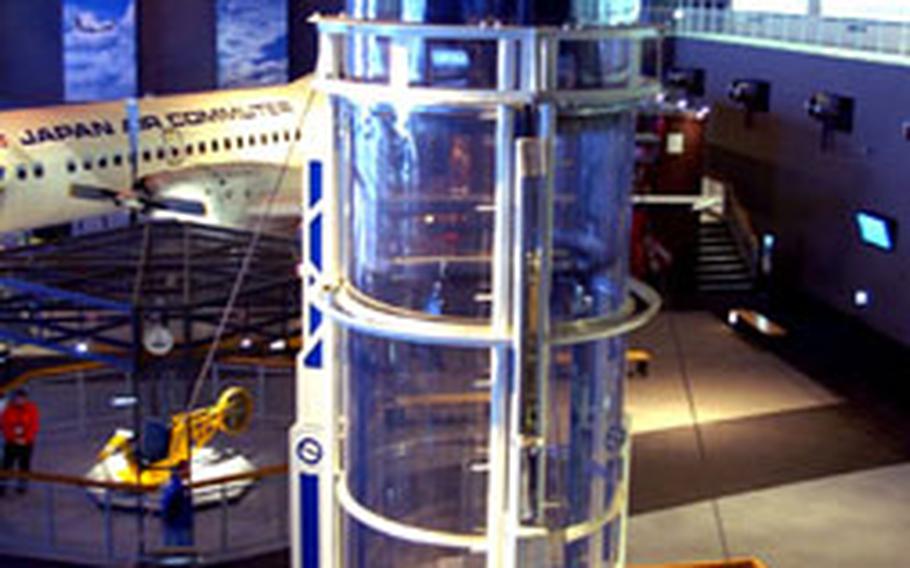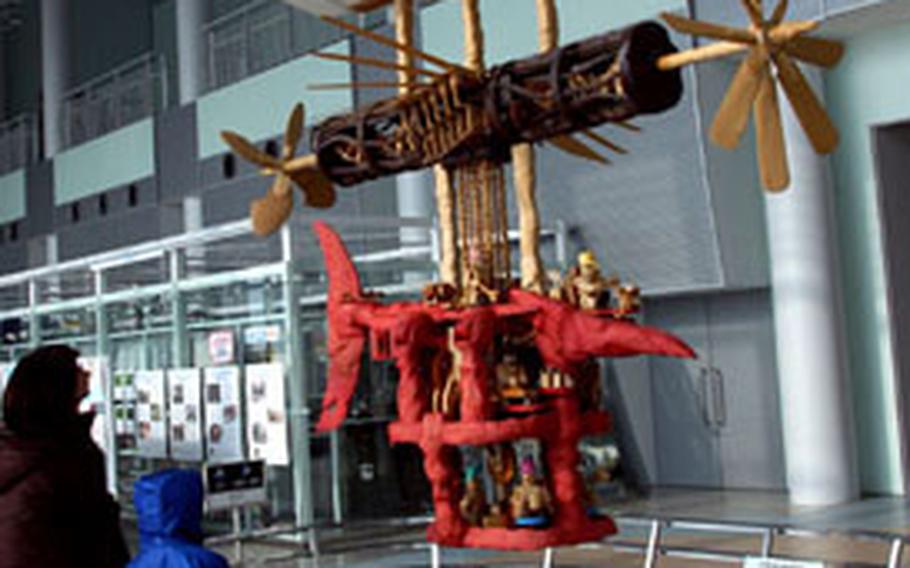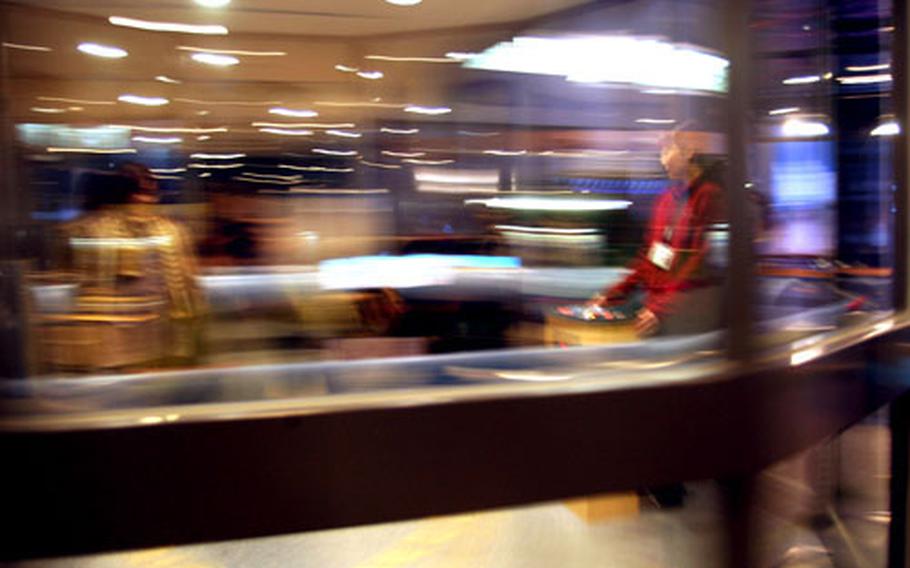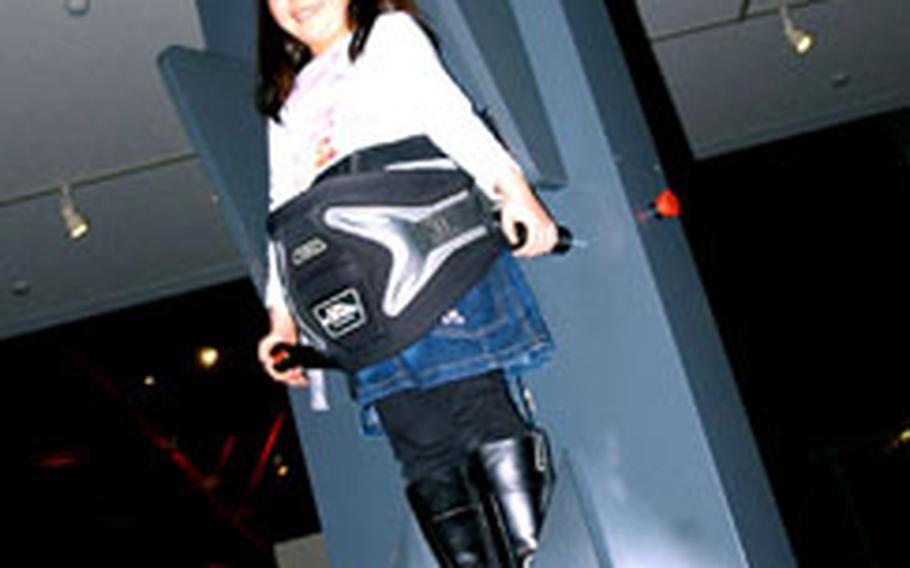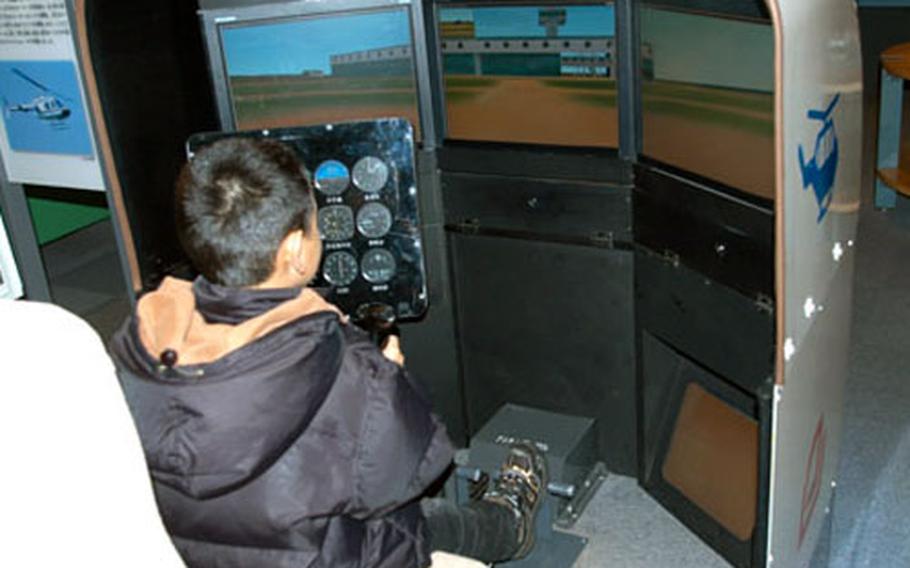 One thing is certain. I would never cut it as a pilot.
Never mind that my vision is bordering on bifocal. I could barely stomach a spin in a Cessna flight simulator at the Misawa Aviation and Science Museum.
Just down the road and over the fence line from Misawa Air Base, the museum feels like a transplant from Washington, D.C., its sleek glass and steel-beam construction the snazziest for miles in this rice-farming community.
Inside, the tall, expansive rooms are chock-full of actual aircraft and dozens of interactive educational exhibits.
Much attention and space is given to a "Miss Veedol" replica, a fiery orange, single-engine Bellanca aircraft that made the first trans-Pacific flight from Misawa's Sabishiro beach in 1931. It ended 41 hours later in Wenatchee, Wash.
As the museum's Web site explains, the facility, which opened in 2003, aims to educate visitors on Aomori Prefecture's place in aviation history, and to cultivate children's interest in science and technology.
The biggest surprise and delight was the abundance of English — on display placards, in a museum pamphlet and spoken by some staffers.
After strapping into the Cessna simulator, I listened to my instructions: Pull the throttle for speed, maintain an altitude of 1,000 feet, and keep the plane level. My mission was to "hit" a series of hot air balloons appearing on large computer screens in the cockpit.
I think I was three-for-five. But I didn't clench the steering wheel until lurching toward the tiny strip of digital runway.
"Please land safely," guided a friendly staffer peering over my shoulder.
I missed, skidding through the grass.
The ride was over. My heart was pounding. I felt queasy.
It was on to jumping while strapped in a chair to experience the moon's gravity. Neil Armstrong must have felt like he had springs in his toes.
If that's not enough thrills, visitors can also experience free-falling in a capsule seat floated skyward by an air pump or lift off in a tethered indoor hot-air balloon device.
And there's lots to learn, from the elliptical path a satellite travels while in orbit to what causes lightning to strike.
Oh, and this: Don't try to outrun an elephant, if the situation ever presents itself. Humans can run about 22 miles per hour, while an elephant is a bit speedier, at about 25 miles per hour, according to an interactive display that also clocks one's speed.
The museum entrance fee is 500 yen for adults, 300 yen for ages 16 to 18, and is free for the 15-and-under crowd. It's a great place to visit, rain or shine, with indoor and outdoor parks, and numerous aircraft – including a U.S. Air Force F-16 – lined up on the lawn.
---
---
---
---