Pizzeria Brandi in Naples invented the Margherita pizza
---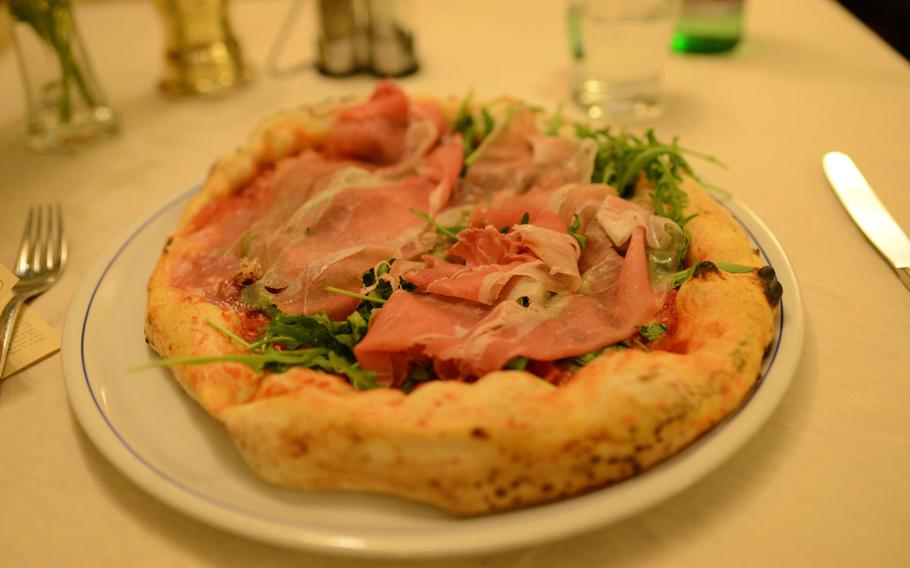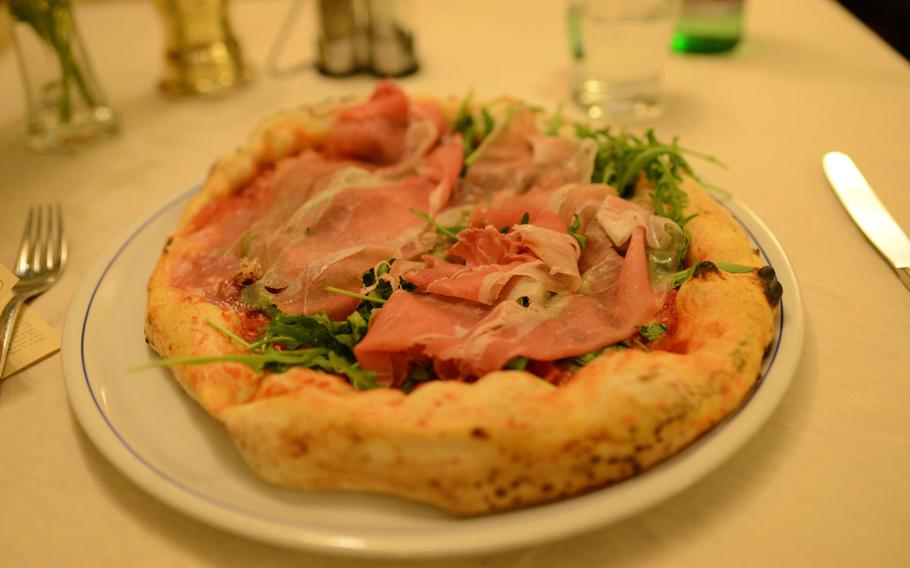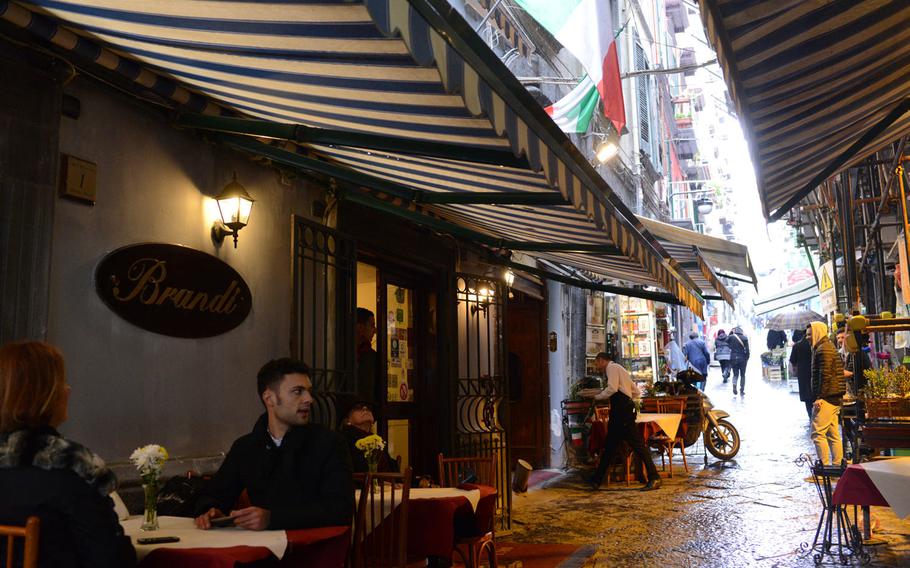 As birthplace of the Margherita pizza, Pizzeria Brandi in downtown Naples secured its place in the city's pie-making pantheon long ago.
If overshadowed by its rivals today, Brandi still has a lot to offer pizza fans here, including some mean pies, a cozy atmosphere and a prime location steps from the city's central piazza, near the famed waterfront.
History is part of Brandi's charm. Opened in 1780, the pizzeria gained fame after its pizzaiolo, or pizza maker, was summoned to make pies for Italy's royal family, then in residence at its summer palace in the city's Capodimonte neighborhood.
Queen Margherita, wife of Italy's King Umberto I, is said to have enjoyed Brandi's combination of tomatoes, mozzarella and basil so much that she called on the pizza maker on each subsequent visit to Capodimonte. Thus was born the Margherita pizza, a recipe quickly copied across the city and turned into a pizzeria staple.
Alas, being first doesn't guarantee that you're the best. Pizzerias like Da Michele, near the train station, and Sorbillo, in the city's old town, draw larger crowds today. Both get more publicity — Da Michele was featured in both the book and movie versions of "Eat, Pray, Love," while Sorbillo was a stop on New York City Mayor Bill de Blasio's 2014 visit to the city. Both also make very good pizzas.
They also charge less than Brandi. A Brandi Margherita costs a whopping 7.50 euros (about $8.30), twice what Sorbillo charges (3.50 euros) and well above Da Michele (4 euros for a regular Margherita, 4.50 for a larger one). Want more toppings? Expect to pay between 10 to 12 euros for Brandi's signature pies.
Those pizzas are good, to be sure. I recently ordered the Don Matilde, with tomatoes, prosciutto di Parma, cow's milk mozzarella (fior di latte), arugula and basil. The ingredients were fresh — the arugula crisp, the prosciutto just sliced — and the pizza was perfectly cooked, with a thick, pillowy soft crust. Brandi's interior is also a bit cozier than Sorbillo's and Da Michele's, which focus on pizza and tend to turn over tables rapidly. Brandi's has a full menu with appetizers, pastas and entrees. The dining rooms are intimate and warm.
Judging pizzerias in this pizza-mad city ultimately falls to personal preference. Brandi's pedigree and charm, as well as its pizzas, put it at the top of a few lists.
beardsley.steven@stripes.com Twitter: @sjbeardsley
Pizzeria Brandi
Where: Salita Sant'Anna di Palazzo, 1/2, 80132 Naples
Hours: 12:30 p.m.-3:30 p.m. and 7:30 p.m.-11:30 p.m. Tuesdays-Sundays.
Other: Menus in English; waiters speak English.
Information: Phone: (+39) 081-416-928; website: www.brandipizzeria.com
Pizzeria Brandi in Naples invented the Margherita pizza
---
---
---
---