Patisserie Rebert's treats tempt visitors to French border
---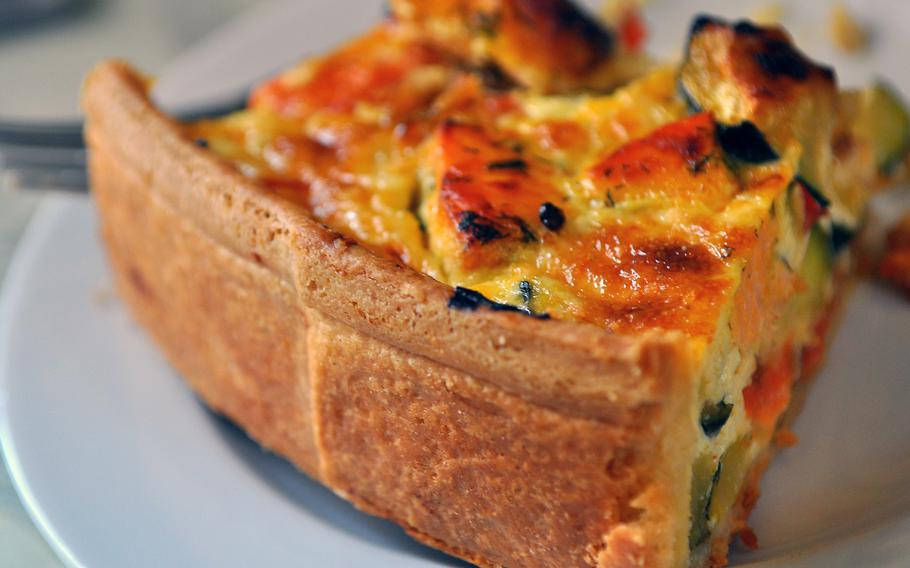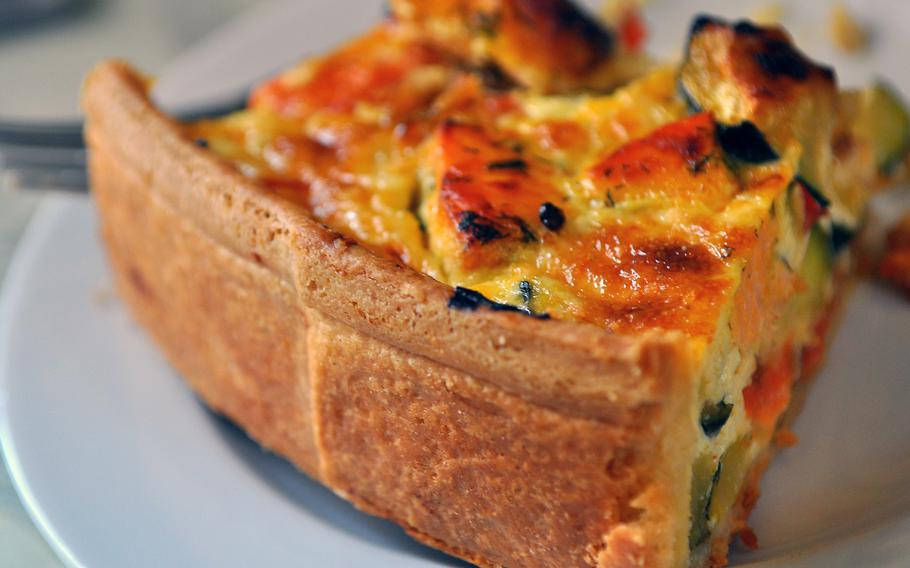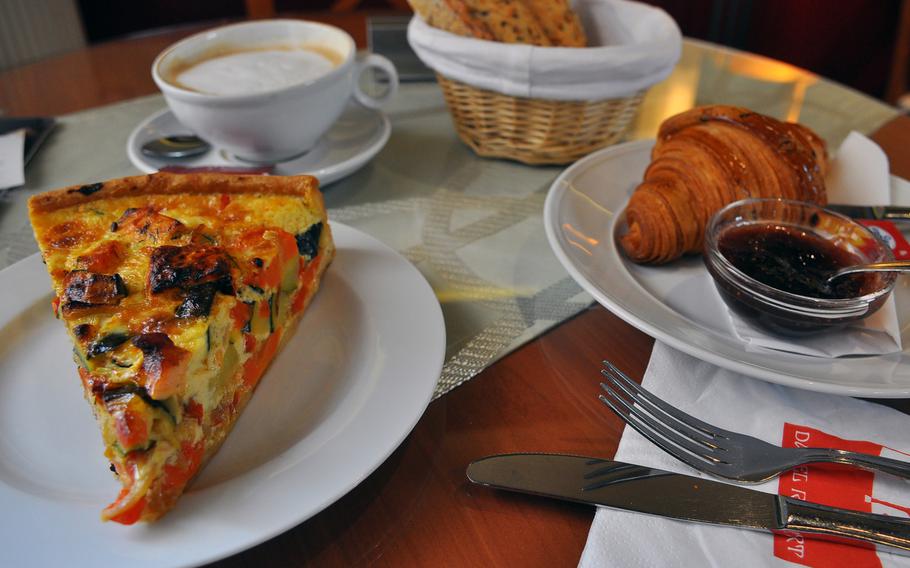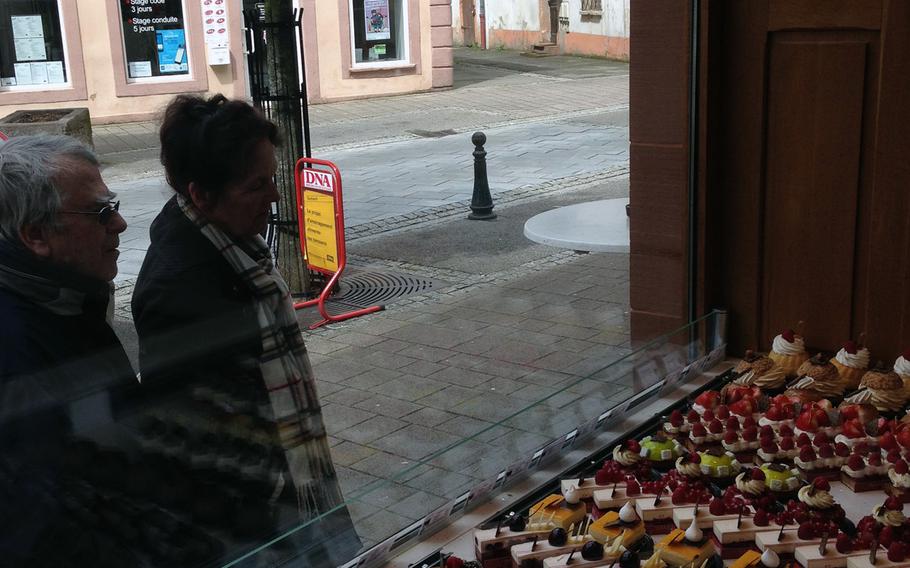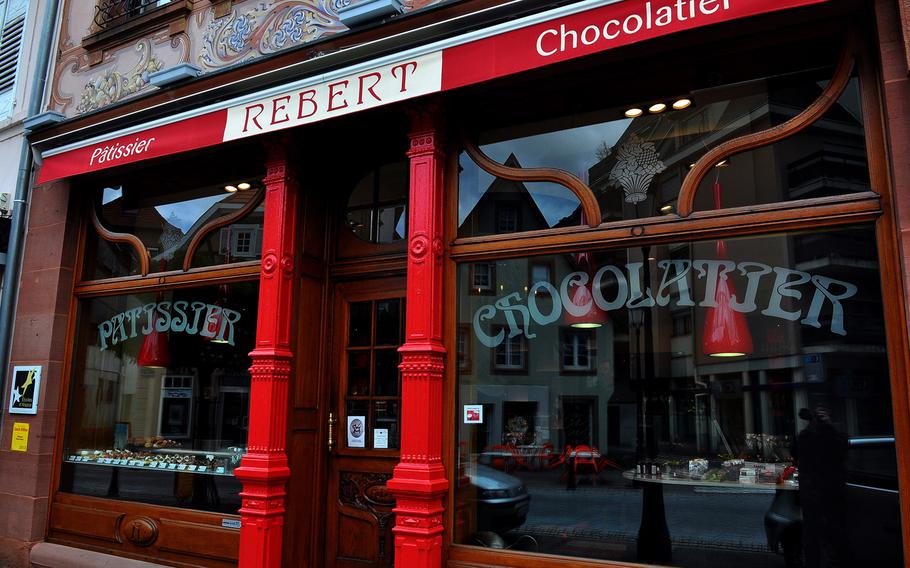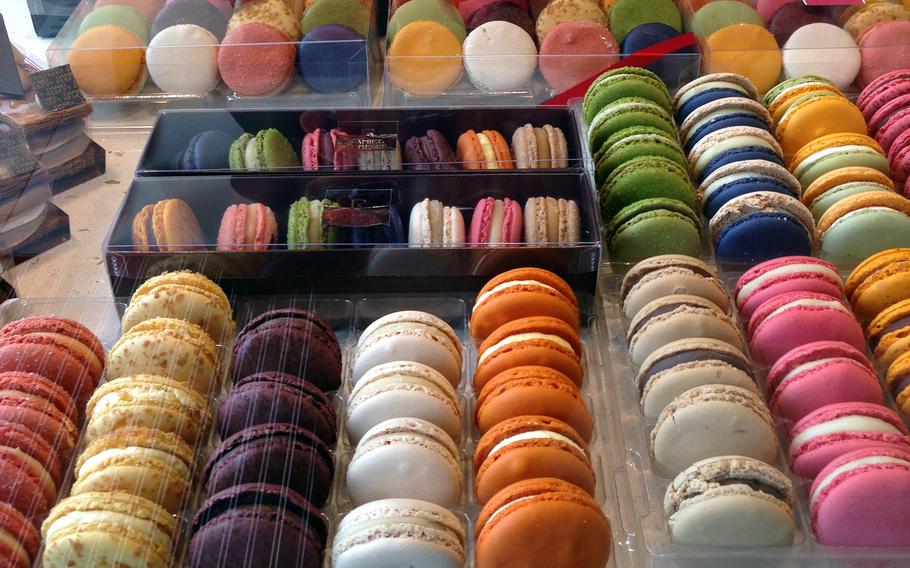 When I lived in northern Japan, good coffee was about as easy to find as an authentic American-style hamburger. A coffee fiend, I would sometimes drive two hours to the nearest Starbucks.
Here in Europe, I've found a new road-trip-worthy obsession: the caramel cream puff, in all its gluttonous glory, from Patisserie Rebert, a magical French pastry shop in Wissembourg, a quaint town on the German border in France's northern Alsace region.
If John Keats had tried this confection, he might have written a seventh ode: "Ode to a Cream Puff."
Rebert's version of the chou caramel is a monstrous mound of velvety whipped cream with a hint of caramel sandwiched between two lightly sweetened pastry buns. There are toffee bits throughout. A layer of thick caramel sauce pools at the bottom.
But I digress. Daniel Rebert, the chocolatier and pastry chef of Patisserie Rebert, is not just a maker of cream puffs.
The front of the shop holds a menagerie of decadent treats, with a neat division of chocolate in all shapes and varieties on one side and the pastries on the other. The back opens up to the cafe, a series of small, connected rooms. Customers can sit and order tea, coffee, a small breakfast, a daily special or a hand-picked pastry from the front of the shop.
On a recent weekday, I found a nice corner table next to a window looking out onto a Japanese garden abloom with tulips.
The menu is heavy on drinks. It includes common and exotic teas, homemade hot chocolate, coffee and espresso drinks, fresh-pressed juices and French wines.
Food selections are limited, but there are just enough choices to be adequate. There are a handful of hot and cold dishes, a few small breakfast items and a daily special on weekdays, Tuesdays to Fridays (the cafe and pastry shop are closed on Mondays).
I ordered the quiche of the day, a hearty dish with salmon, big chunks of carrots and zucchini, and smaller pieces of red bell pepper and onion. Shoring it up was a sublime buttery and flaky pie crust.
I also tried a croissant and baguette, served with butter and strawberry jam. In two words, tres bon.
But the best came last. It was hard to choose among all the chocolates and pastries on display. The cream puff in the window caught my attention, and I couldn't resist the colorful lineup of macarons. I bought nearly a dozen of the meringue cookie-cream sandwiches at 1.40 euros each (about $1.60). Coffee and the raspberry chocolate were my favorite flavors.
Reviews on the online travel site TripAdvisor are what tipped me off to Rebert. Now that I've been there, I wonder about one review that says Rebert "is still our #2 patisserie in Wissembourg since they discontinued, then modified, their lemon tart."
Fair enough. I can imagine a Rebert lemon tart must have been pretty darn good. But I'd like to ask: "Have you tried the caramel cream puff?"
PATISSERIE REBERTLocation: 7 Place du Marché aux Choux, 67160 Wissembourg, France
Directions: Wissembourg is just inside the French border, a little over an hour from Kaiserslautern. From Kaiserslautern, Wissembourg can be reached via the B270 or the B48 in Germany before crossing over into France. Once in France, follow signs for Wissembourg City Center and (free) parking. The pastry shop is located in the town's main section, easy walking distance from the city parking areas.
Hours: 7:30 a.m. to 6:30 p.m. Tuesdays to Fridays; 7 a.m. to 6 p.m. Saturday; 8 a.m. to 6 p.m. Sunday and holidays; closed Mondays.
Costs: Most menu items in the cafe go for under 10 euros. Most pastries and individual chocolates are under 5 euros.
Menu: Drinks and a few small breakfast and lunch items. In French only.
Website:patisserie-rebert.fr
---
---
---
---