CHRISTMAS MARKETS: FRANCE
Paris: Markets emphasize pleasures of the palate
by
John Taylor
November 25, 2010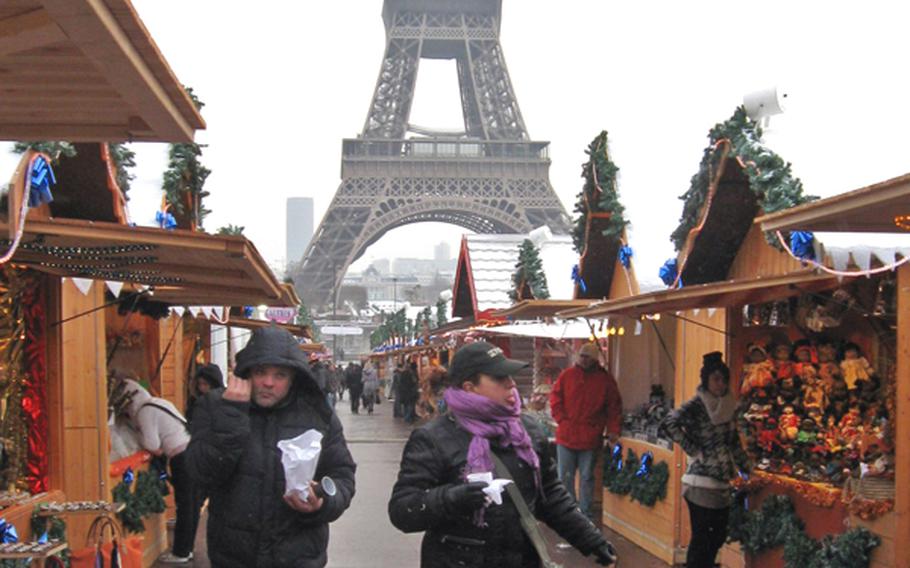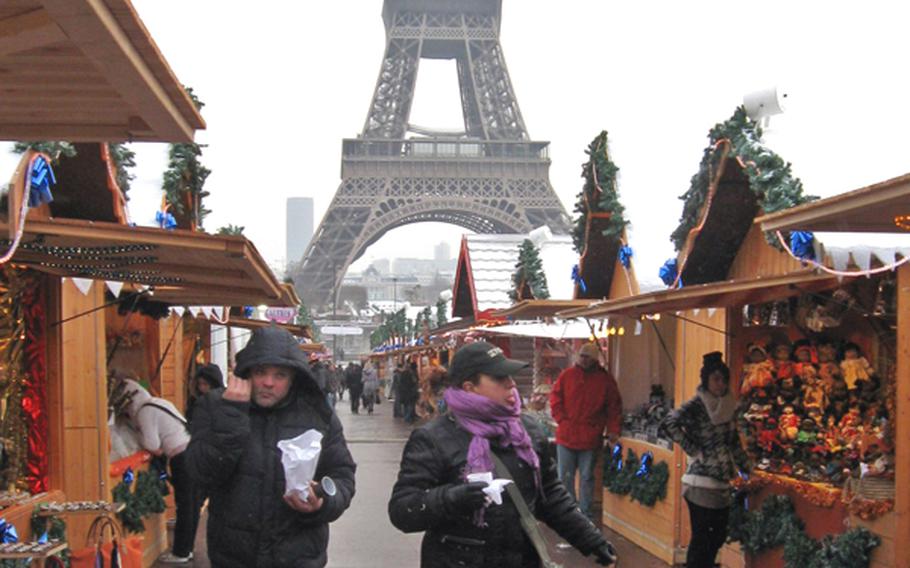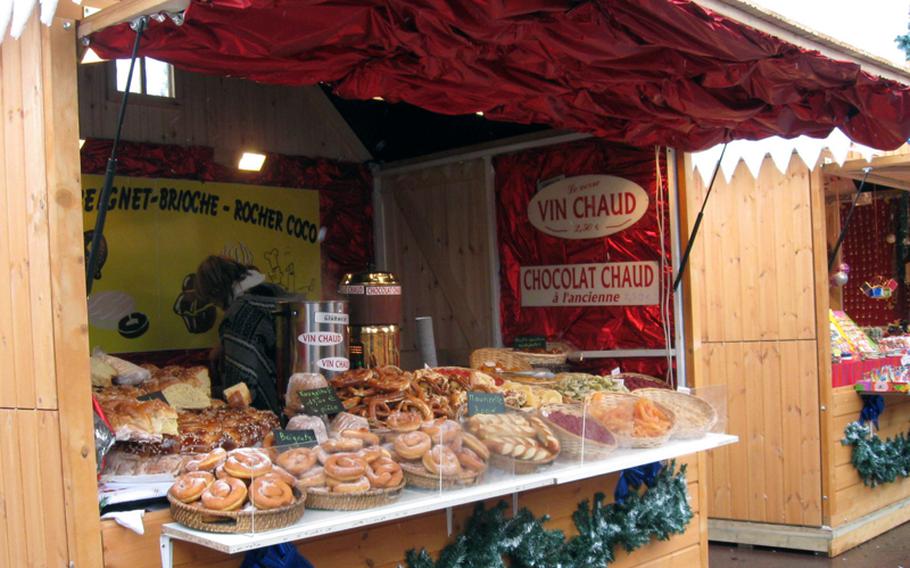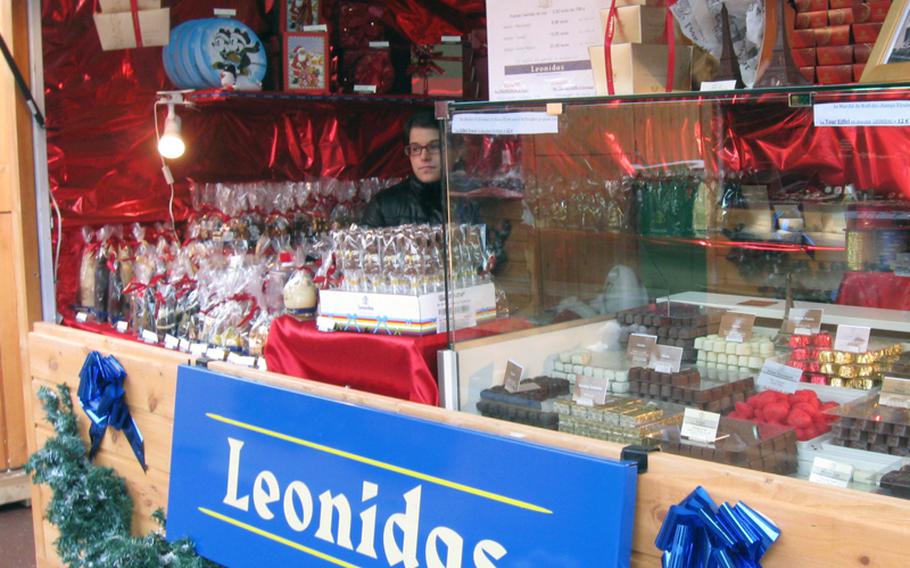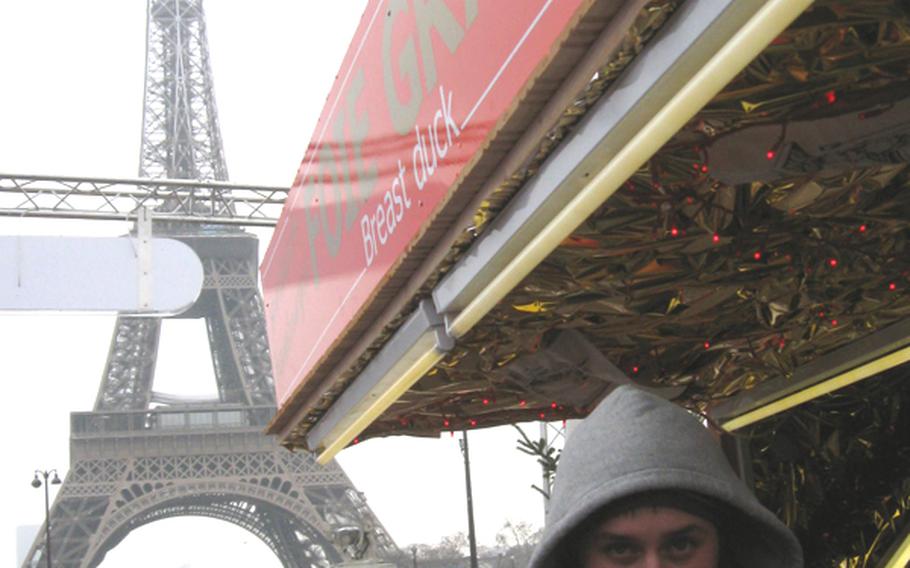 What is a Christmas market in Paris like?
Think of a traditional German market with rows of stalls selling decorations and small gifts, sizzling bratwurst, potato pancakes and Glühwein in front of the town hall or village church.
Replace that with clusters of little "chalets" selling decorations and small gifts, duck breast on baguette, fresh pastries, rich hot chocolate and a view of the Eiffel Tower.
That is what we experienced last year at one of several markets in the French capital.
The market was on the Trocadero, the open area directly across the Seine from the Eiffel Tower. It was called the Village Nöel Européen, and in addition to the above differences it included products and daily entertainment from more than 20 European countries.
As a result, the items for sale were a little different. They included more food than we are accustomed to (but then, this is France) and different types of crafts and clothing. Among the countries represented were Austria, Poland, Slovakia, Greece, Bulgaria, Estonia, Italy, Cyprus, Slovenia and Sweden. The day we were there, a group of dancers from Gdansk was showing what real "Pole dancing" is.
The market is open this year Dec. 9-29.
Other Christmas markets are scattered around the city, including one at the foot of the illuminated Champs-Elysées. There are at least 10 markets, including one in Disneyland Paris. To find out more, see http://goparis.about.com/od/shopping/a/parischristmasmarkets.htm
---
---
---
---