Radiohead, Rihanna among headliners at Japan's summer music festivals
---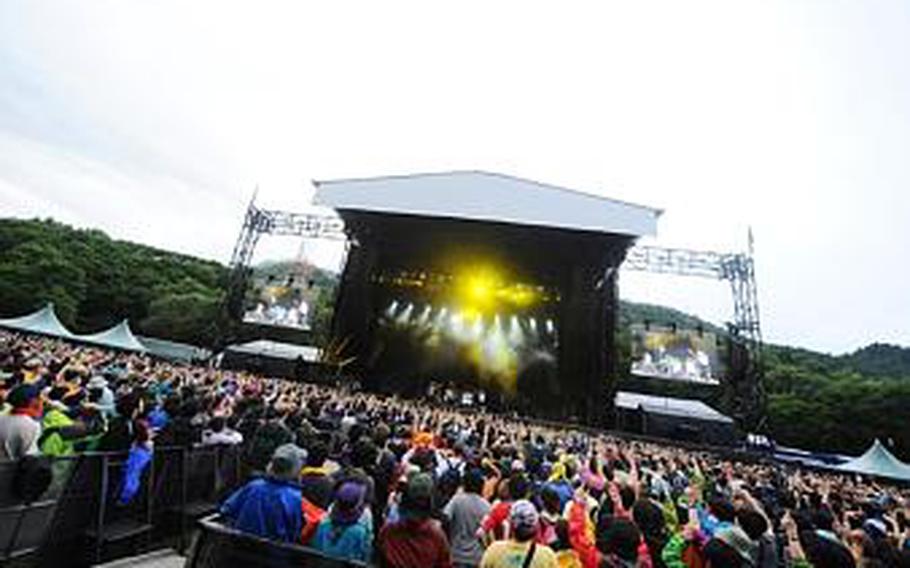 Summertime in Japan is hot and humid, but it's also time for two of the country's biggest music festivals: Fuji Rock and Summer Sonic. Each year thousands of music enthusiasts flock to the festivals to catch a variety of popular and up-and-coming acts over the span of a weekend. They're essentially Japan's versions of Coachella or Glastonbury.
July 27-29
Despite its name, Fuji Rock is no longer held near Japan's famous mountain. The three-day concert takes place at the Naeba Ski Resort in Yuzawa-machi, Niigata prefecture. Yuzuwa is about 90 minutes from Tokyo by car or bullet train.
Rock superstars Radiohead are headlining the festival along with the reunited '90s UK band The Stone Roses. Radiohead hasn't made an appearance in Japan since the 2008 "In Rainbows" tour, although thousands of fans gathered in Shibuya last February after a cryptic tweet sparked the (false) rumor that the band would be playing a secret gig in Hachiko.
Other acts include The Shins, Owl City, Los Lonely Boys, Elvis Costello and the Imposters, Justice, The Kooks, Swiss Lips, Caribou and Jack White, as well of dozens of others. The complete list of performers, along with detailed information on where and how to purchase tickets, is available on the festival website (Japanese) or its English version.
Early bird tickets will be on sale until May 18 for 39,800 yen (around $500) for a three-day pass, or 16,800 yen (around $210) for a one-day ticket. After that, the prices rise to 42,800 yen and 17,800 yen.
Camping on the festival grounds over the weekend is available for 3,000 yen (around $40) per person for the whole festival. If camping isn't your thing, there are a number of lodges in the area; booking early is highly recommended as the hotels can fill up quickly. Lodging can be arranged through the website under the Visitor Guide tab.
Aug. 18-19
If you're looking for something a little closer to Tokyo, then Summer Sonic might be for you. The two-day festival takes place at the Makuhari Messe event center in Chiba, just outside Tokyo. Osaka holds its own version on the same dates.
Green Day and Rihanna are headlining this year's show, along with Sigur Rós, Franz Ferdinand, Jamiroquai, New Order, Adam Lambert, Death Cab for Cutie, Crystal Castles, Pitbull, Ke$ha, Garbage, Foster the People and many more.
A one-day ticket will cost 15,000 yen (around $190) and a two-day pass will cost 27,000 yen (around $340). Tickets go on sale June 2 through the official event page and at the ticket kiosks in most local convenience stores. Your on-base Morale, Welfare and Recreation or recreational ticket office may be able to help with using the website, which currently is in Japanese only, or by printing out information to give to the store clerks.
---
---
---
---