Kit Kats in white bread: A super-sweet treat in Japan
by
James Kimber
April 9, 2015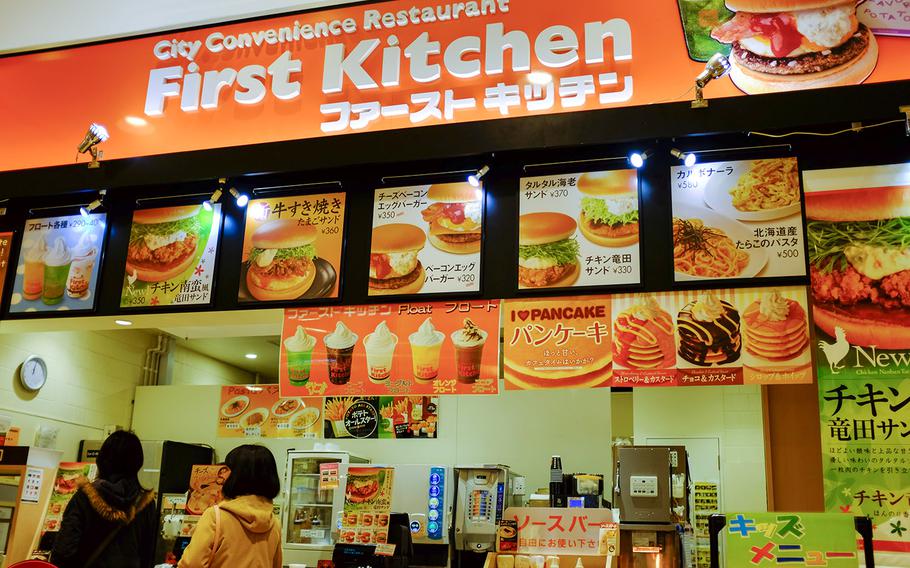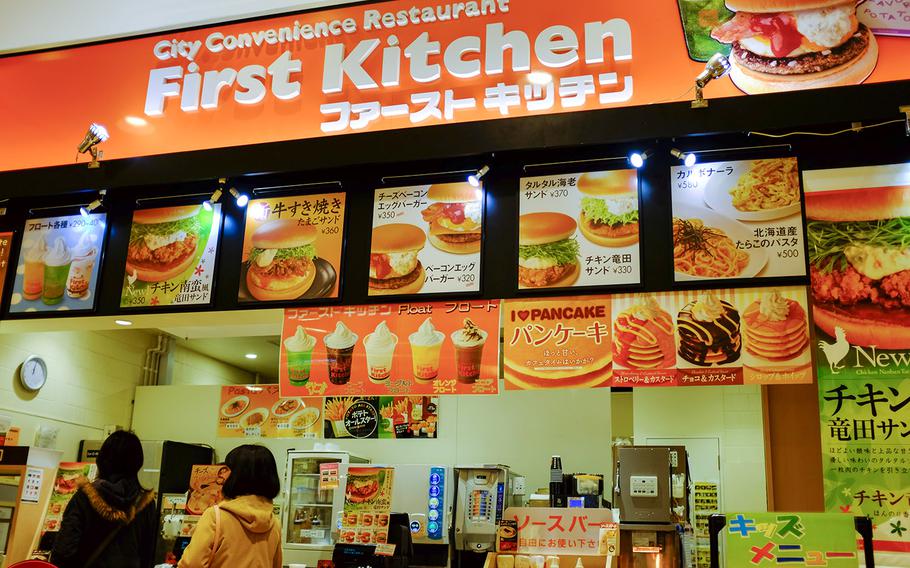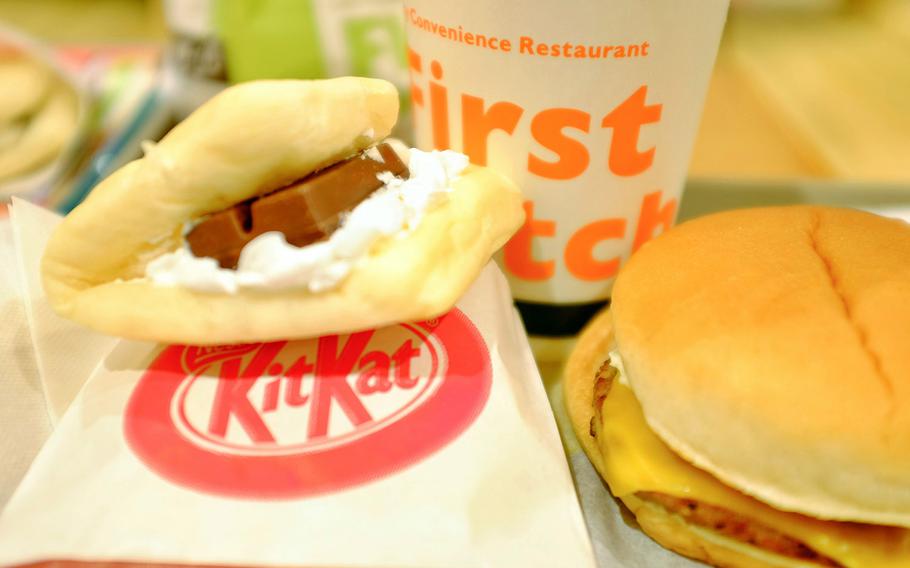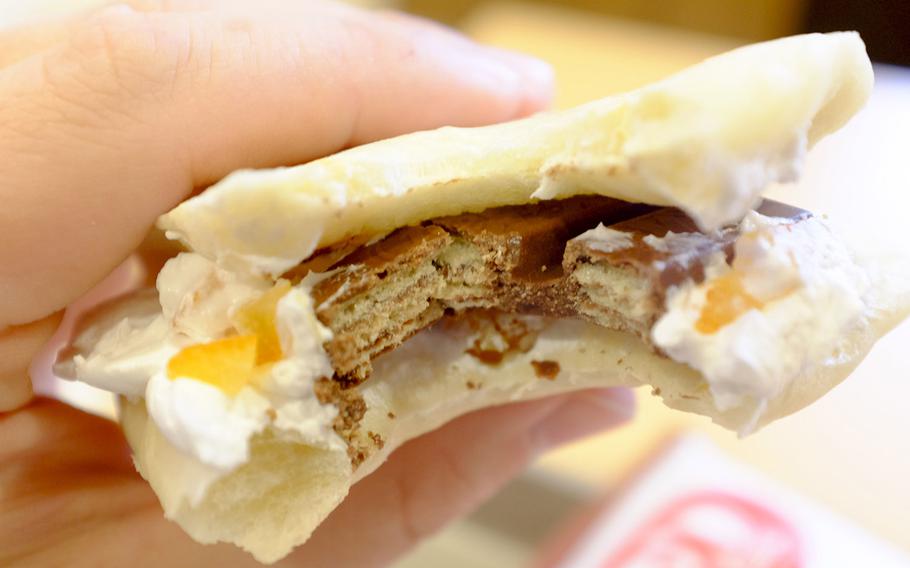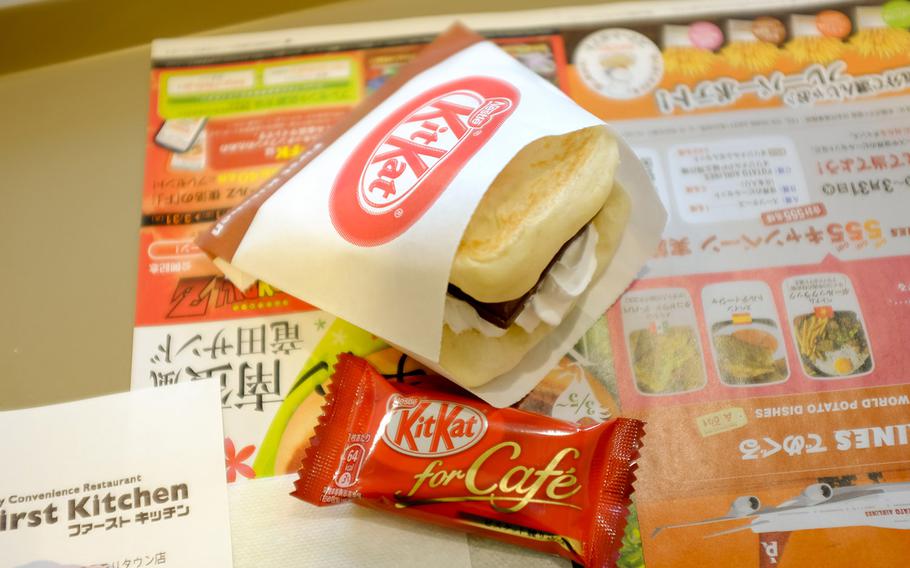 Japan is world-renowned for its technology, train service and love of Kit Kat.
First Kitchen, a fast-food burger joint with 126 locations mostly in the Tokyo area, now sells Kit Kats covered in whipped cream and orange peel and wrapped in a slice of white bread for 220 yen (about $1.85).
The Kit Kats aren't the garden variety of the nearly 80-year-old candy bar, however. These are a special variety called Kit Kat Cafe, which is supposed to be a higher-quality, crispier bar intended for dipping into hot drinks. If there's one country that would understand the nuances of Kit Kat tastes, it would be Japan, home of Kit Kats in the flavors of apple pie, green tea, pumpkin and melon, among many others.
This is one weird fast-food item that doesn't disappoint, though it's probably hard to screw up a Kit Kat. The orange peel is sweet, not bitter, and the Kit Kat is very crispy and, well, Kit Katty. As expected, because it's essentially sugar-topped sugar wrapped in sugar, it's a very sweet treat.
While it's not expensive even by Tokyo fast-food standards, First Kitchen also sells the Kit Kat Cafe bar by itself for 50 yen in case you need to pinch pennies for their trademark Bacon Egg Burger set.
kimber.james@stripes.com Twitter: @james_kimber
---
---
---