Origin of Okinawan shop is more than a toy story
by
David Allen
July 9, 2010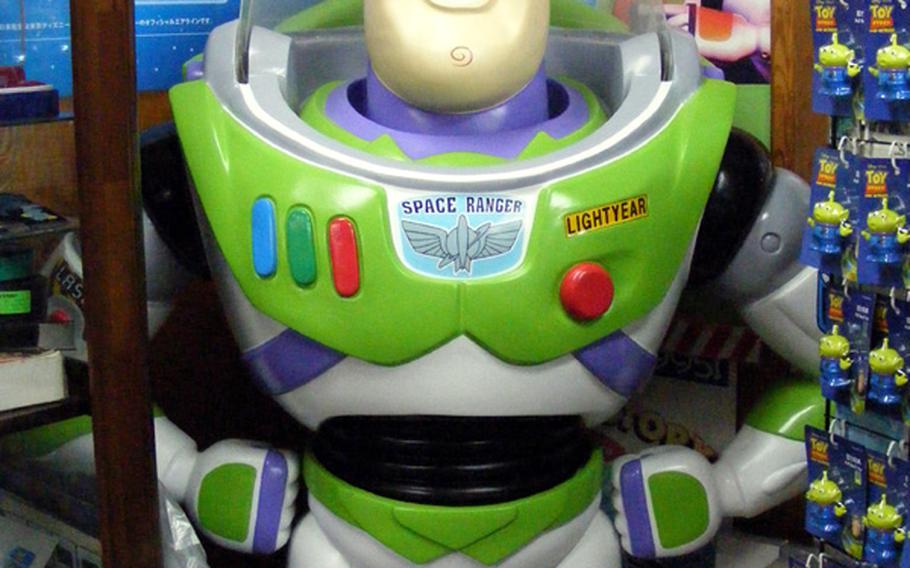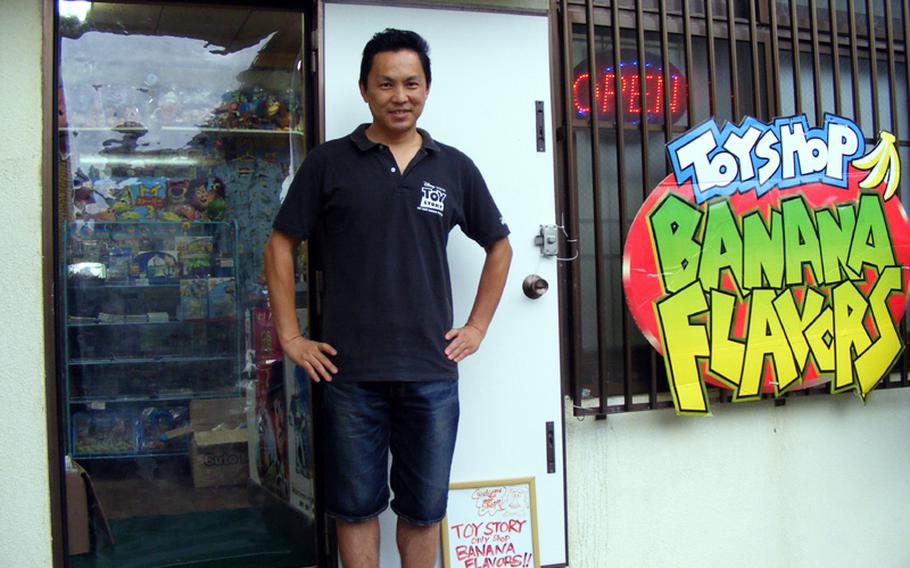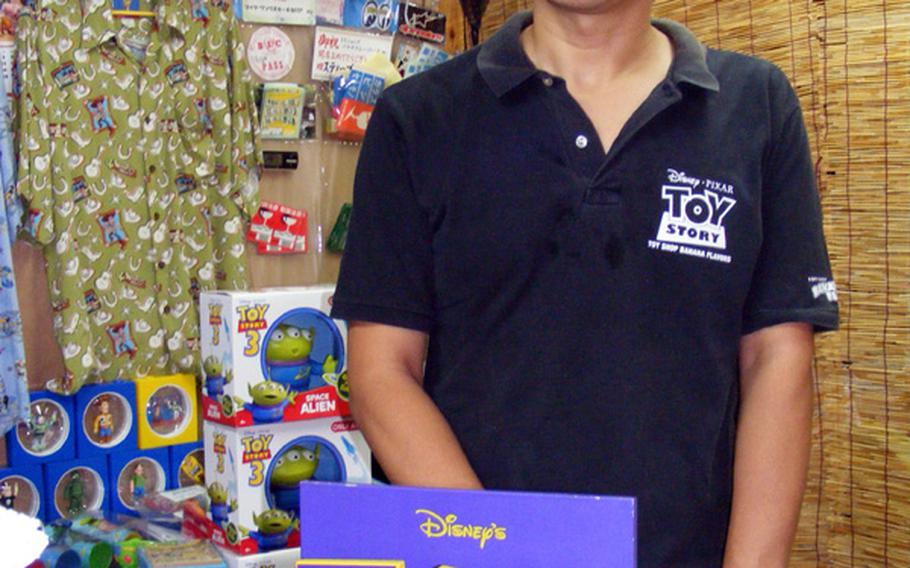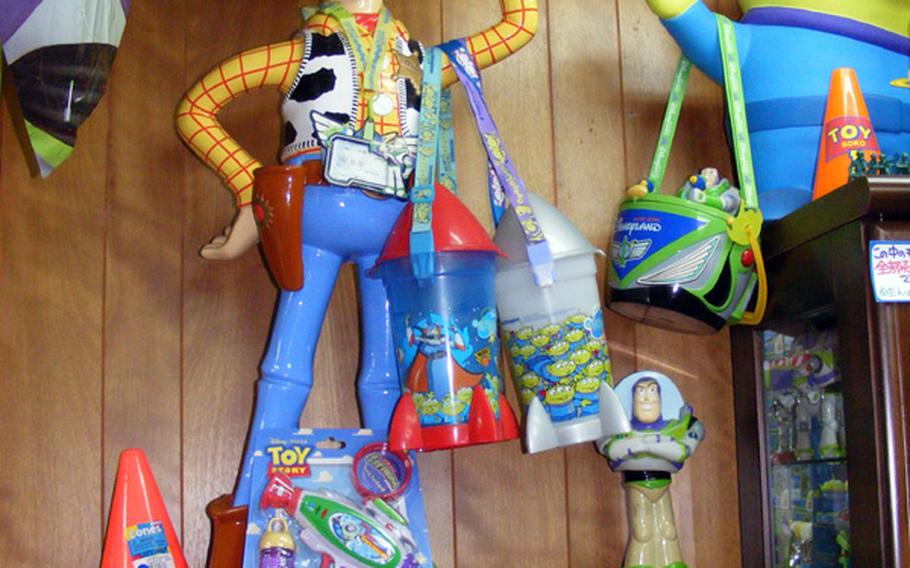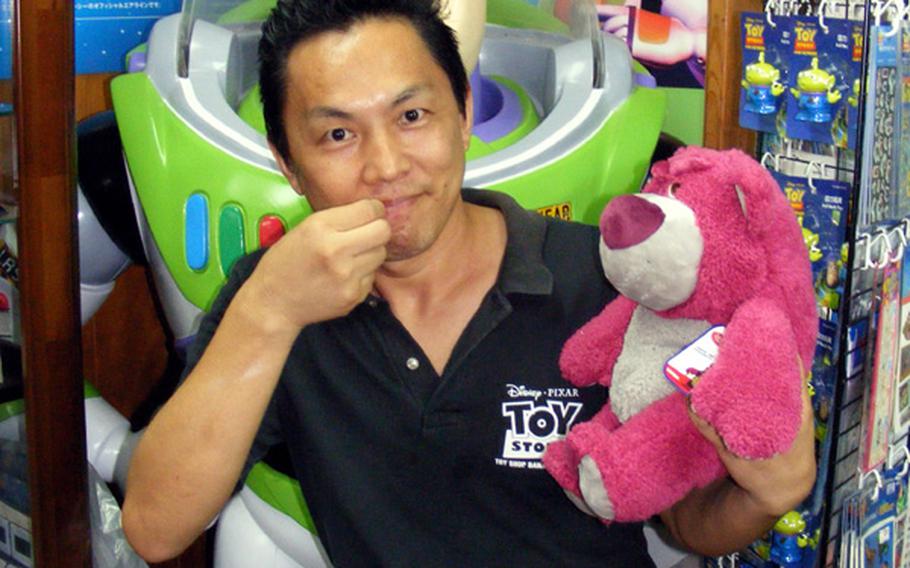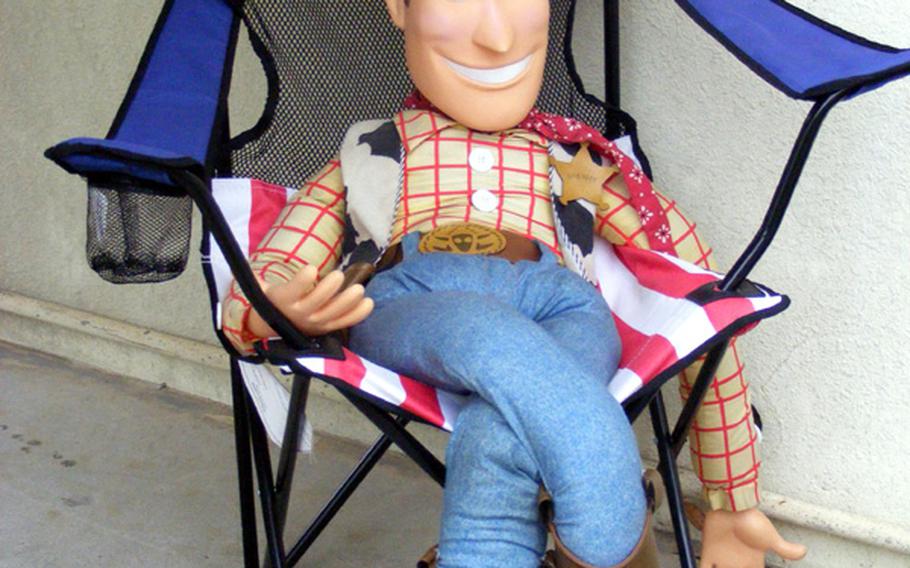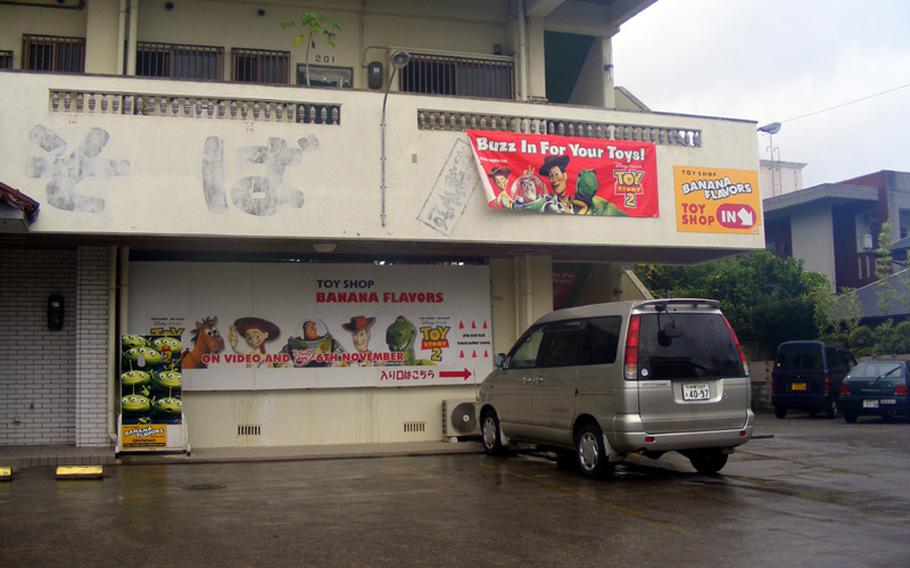 Walk into the tiny Banana Flavors shop in Ginowan, Okinawa, and you're hit with an inescapable truth — Kentaro Ishihara is crazy.
And he admits it. His shop sells only "Toy Story" memorabilia, a monument to an adult's fixation on an animated movie.
In stock in his self-described "messy store" are more than 500 separate "Toy Story" items, ranging from postcards to a 5-foot-tall plastic Buzz Lightyear.
The shop, located on a side street near Ginowan Seaside Park, not far from camps Foster, Lester and Kinser and Marine Corps Air Station Futenma, is Ishihara's passion.
He's operated the shop at various locations on Okinawa for the past 12 years. Half of his sales, he claims, are made over the internet to other fanatics. It's recognized by Disney as one of the world's largest independent "Toy Story" memorabilia shops.
" 'Toy Story' is my life," he explained recently as customers sorted through a basket of new arrivals that featured key chains, handbags, calculators and bags of microwave popcorn. "That's why I am so poor."
The 200-square-foot store — which is named for his favorite food — is crammed floor to ceiling with items from all three "Toy Story" movies, including some off-the-wall items like diapers and an adult-sized Buzz Lightyear space suit.
Ishihara, 43, is originally from Okayama Prefecture, but got into American culture as a teenager and moved to Okinawa 14 years ago.
"I wanted the American culture but could not afford to go to America," he said. "So I moved to Okinawa, the next best thing."
But before he settled in Okinawa, he had caught the "Toy Story" bug after watching the first film in 1995.
Once here, he started selling "Toy Story" collectibles at area flea markets, including the weekly ones on U.S. military bases. He quickly gained a reputation as a source of hard-to-find items and eventually quit his job as a fuel truck driver to sell his collectibles from a pushcart in Naha.
That led to opening his own store in the prefectural capital and then moving to Ginowan late last year when his lease expired. The shop, located just across the entrance to Ginowan Convention Center, is now a popular stop for buses packed with tourists from mainland Japan and Taiwan, Ishihara said.
Ishihara's passion for the movie is renowned worldwide. When "Toy Story 3" opened in Hollywood last month, he and other "Toy Story" fanatics from around the world were invited to attend a special premiere and mingle with the voice actors.
While there, he collected an autograph from John Lasseter, the original film's director. It is now on display in his shop with a figure of Woody, the movie's cowboy, signed by Tom Hanks.
Ishihara was also featured in the June edition of the Japanese-language "Disney Fan" magazine.
"This is not a toy shop," Ishihara was careful to say. "It's a 'Toy Story'-only shop. My volume and selection can't be beat. Where else can you buy a 5-foot-tall Buzz Lightyear?"
Used as movie displays, only 35 were ever made, Ishihara claims. "I've sold five of them."
When it comes down to who gets the biggest kick out of his shop, Ishihara said it's no contest. "Adults!" he laughed. "They go crazy. Like me."
The adults may say they're buying the toys for their kids, but it's really for themselves, he said.
"The movies hit a nerve with parents," Ishihara said. "I think it reminds them of their own childhoods."
He said his favorite film of the series is the first, but "Toy Story 3" blew his mind with its advanced computer-generated technology.
However, while holding a stuffed bear named Lotso, a character introduced in the latest movie, Ishihara made a lip-zipping motion when asked about the plot of the new film. "Just bring a box of tissues," he said.