Okinawa's Orion: A chance to sample "The Beer of Beers"
by
David Allen
November 27, 2005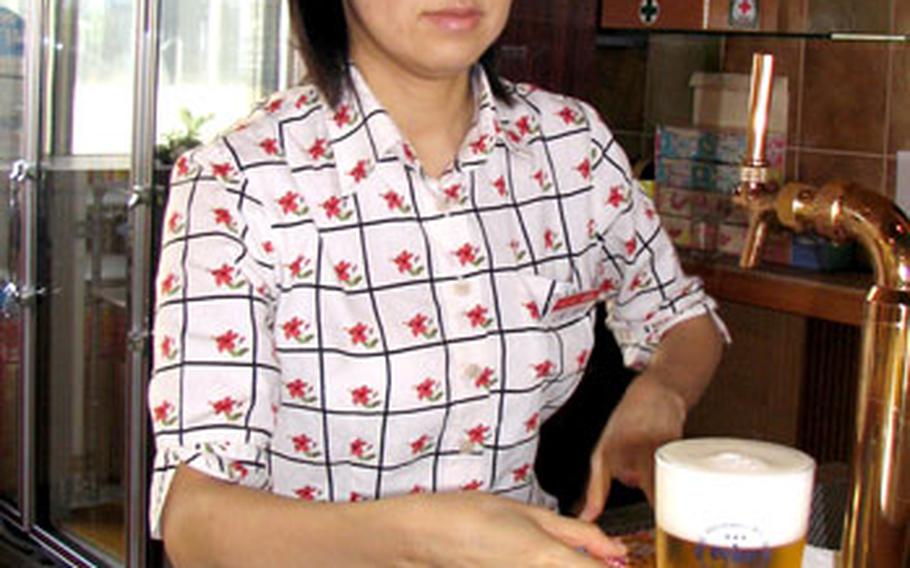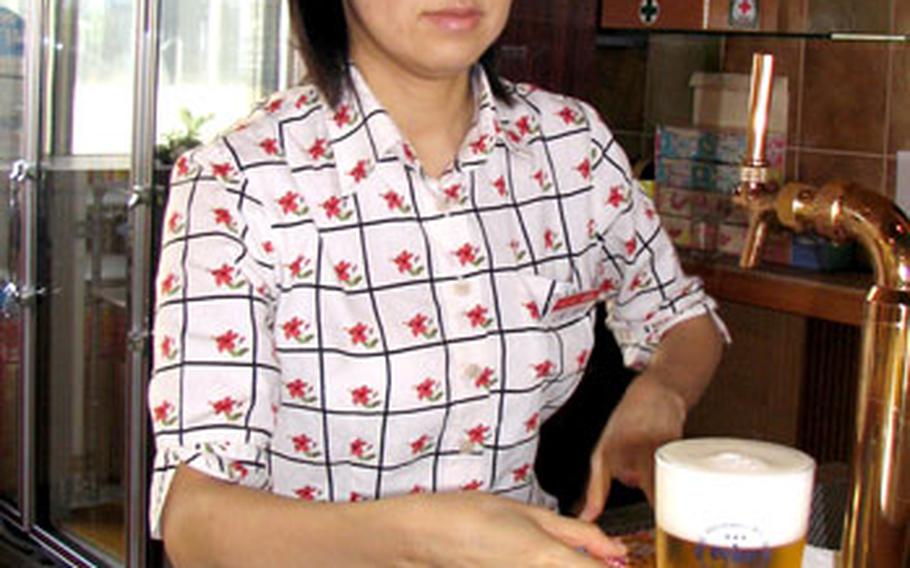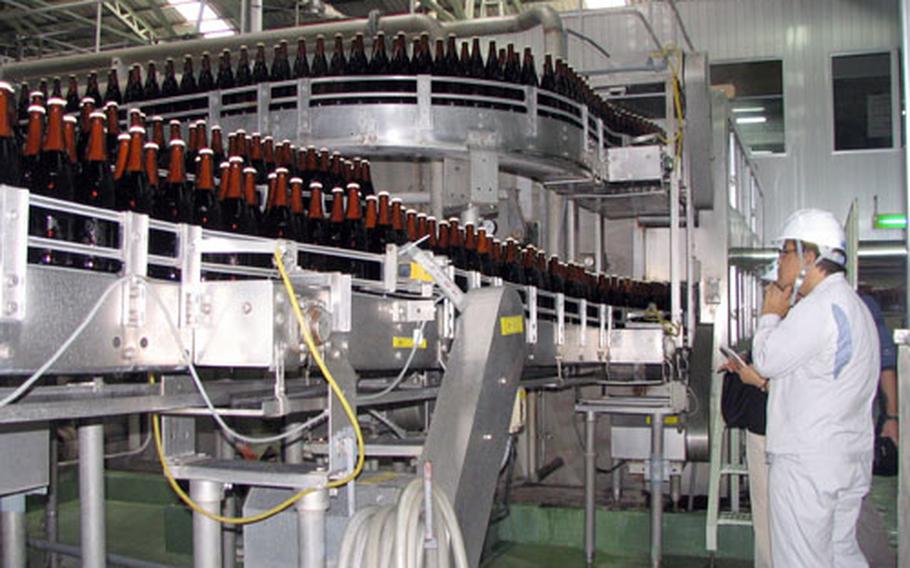 Oh sure, Budweiser might its product the "King of Beers." But Okinawa's "Beer of Beers" might have something to say about that.
"Beer of Beers" is the slogan on every can and bottle produced by Orion Breweries, based in the northern Okinawan city of Nago. Orion Draft is the island's most popular thirst quencher on a sultry subtropical summer day, accounting for half of all beer consumed here.
And it's no surprise. It's a light, fresh Pilsner. And the draft is guaranteed to be no older than 10 days old.
Of course, if you don't believe it's the "Beer of Beers," Orion has plenty of other claims, all stamped on the labels as if no one could decide on the motto.
"Orion is fresh.""Orion is original.""Orion is reviving.""Orion is natural.""Orion is invigorating."Take your pick. I say, "Orion is pretty good."
Personally, I prefer a stout. Give me a Guinness or Murphy's any day — or night. But for thirst quenching after an afternoon of snorkeling, scuba diving, parasailing or just lazing about on the patio after mowing the lawn, nothing's better than an ice-cold draft Pilsner in a frosted mug.
That's when Orion is indeed the beer of beers.
The Nago brewery is a beer drinker's dream. It's open daily for free tours, with a free glass or two served to every thirsty soul who completes the brief walk that introduces them to the brewery process.
New construction has shortened the tour a bit, but tour guide Noriyuki Kise was nice enough to give me a hard hat for a personal tour through the brewery. First, some impressive numbers:
Orion produces some 19 million gallons of beer a year — or 30,000 bottles, 132,000 cans and 800 kegs per hour. That's a lot of beer.
But Okinawa, which ranks No. 2 in per capita beer consumption among Japan's prefectures, is a pretty thirsty island. According to industry statistics, the average person on Okinawa consumes about 22.6 gallons of beer annually, tying the elbow-benders in Tokyo and surpassed only by drinkers in Osaka, who down 22.7 gallons on average. Some 70 percent of all the alcohol consumed in Japan is beer. The country is the fifth largest beer-consuming nation in the world.
Orion imports high-quality beer malt from Germany and adds German Hallertau and Czech Saaz hops. Kise recently walked a group through the factory, pointing out the stainless steel tanks where the malt is boiled into a base called wort and is blended with hops and cereal grains (rice, corn grits and cornstarch) through a series of computerized mash pans.
After that 10-hour process, it is mixed with yeast and fresh spring water from nearby Mount Nago and allowed to ferment for 10 days. Then it's run through a second maturation process and a filtering and quality control process before it is bottled, canned and kegged.
Orion (pronounced o-REE-on), named for the southern star constellation, was founded in 1957, during the U.S. occupation. An American official suggested that brewing a local beer would be an excellent way to kickstart the local economy. The first bottles of beer started rolling down the conveyor belts two years later.
Although Orion has expanded its line to include a lager, a German-style Dunkel and a light beer called Aroma Tone, it's the draft beer that keeps the brewery humming.
"Ninety-five percent of beer is draft beer," Kise said. "Only Orion has that fresh draft flavor, because we guarantee a shelf life of no more than 10 days.
"… It has a refreshing and balmy flavor that makes it unique. Smooth, full-bodied and mild — it matches Okinawa's hot climate and rich local dishes."
Air Force 1st Lt. Adam Selvey, assigned to Kadena Air Base's 82nd Reconnaissance Squadron, has no argument with that.
"I enjoy Orion thoroughly," he said while taking the abbreviated tour with two other Kadena officers. "And I've been known to drink mass quantities on occasion. It doesn't really taste like any beers back in the States."
That's because the Orion Draft recipe is closer to old-world style than that of U.S. beers, Kise said.
The fun part of the tour is the march of the beer bottles. Hundreds of them rattle down conveyer belts, first, to be de-labeled, washed and sanitized, and then filled, relabeled and whisked to another machine that packs them in crates that are shuttled out the door for packing with cases of cans and kegs in waiting trucks for speedy delivery to outlets all over the island.
Goodbye, friends. We'll see you soon.
Stars and Stripes reporter Chiyomi Sumida contributed to this report.
Know and Go
Tours: Daily, seven days a week from 9-11 a.m. and 1–4 p.m. Group tours are available from military MWR organizations or by calling the brewery at (0980) 52-2136 or 2137.
To get there: Take the Okinawa Expressway north to Nago, then Highway 58 north to a McDonald's on the right. Turn right and make another right at the third light. You'll see the brewery just after the Nago City Museum.