Okinawa's Cafe Orleans serves mouth-watering N'Awlins cuisine
by
Jessica Bidwell
June 2, 2017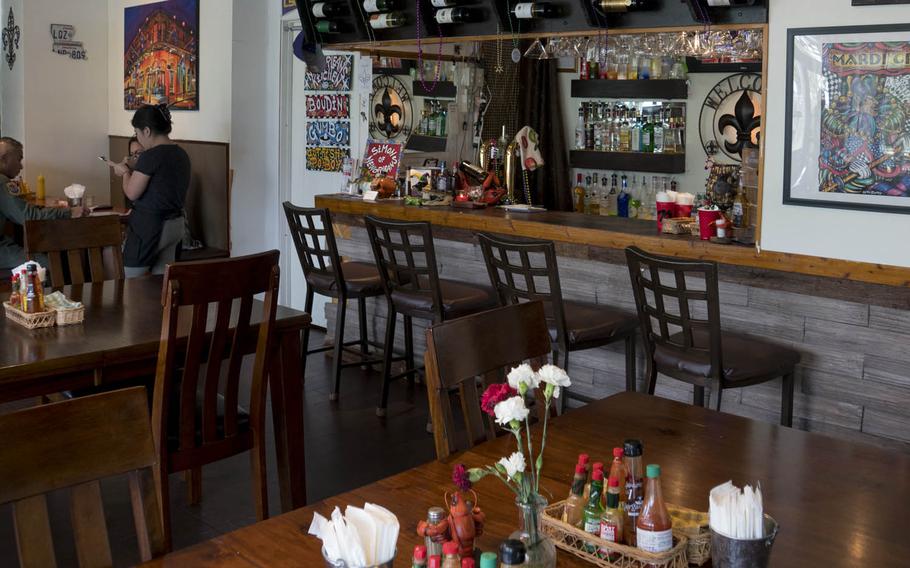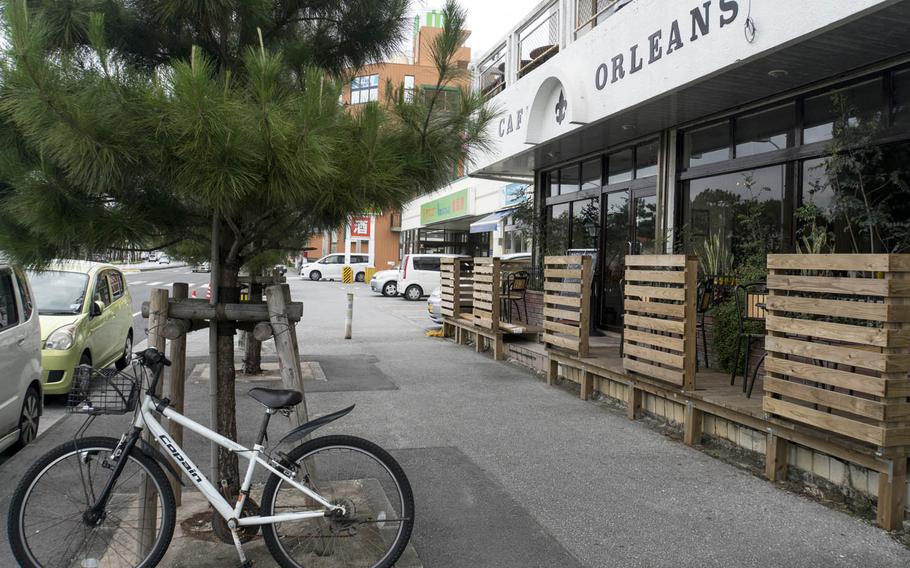 Stepping into Cafe Orleans feels like being transported from Okinawa straight to the Big Easy.
Jazz hums from the speakers, vibrant colors cover the walls and the aroma of spicy cuisine wafts from the kitchen of this eatery near Camp Foster.
New Orleans has a distinctive cuisine that comes from the city's historic melting pot of cultures, and Cafe Orleans has left no traditional dish untouched. The owner was born and raised in the city, which explains the amount of detail not only in the food but also the restaurant's vibe.
The menu offers a tour of the city's districts via the food it serves. Garden District, Canal Street, 9th Ward, Off Canal Street and Lagniappe cuisines are all featured.
If something simple is what you crave, Po'boys and muffulettas are also offered. The selection is huge — so large, in fact, that not eating myself into a food coma became my main concern.
I chose boudin balls with creole mustard dipping sauce (600 yen, or about $5.40), jambalaya (700 yen) and cornbread (150 yen), which I couldn't pass up.
My mouth watering, I settled in with a soda and awaited my meal.
Luckily, there was plenty of New Orleans paraphernalia to keep me distracted. I loved that the owner included fleur-de-lis in the decoration choice. It's an insignia that those who've visited the city might never forget.
The boudin balls — made of sausage, rice, pork, onions, green peppers and seasonings all rolled together, then breaded and fried — arrived first. The outer shell was crisp, yet the filling melted in my mouth. The combination was divine; the creole mustard sauce took the bite-sized delicacies to another level.
Jambalaya is among the Big Easy's most traditional dishes — one that I lived on while visiting the city. It was my go-to hangover cure. Cafe Orleans' version features chicken and sausage, veggies, rice and a perfect mixture of spices. Served in a small cast-iron pot, this dish was just as I remember from my travels to the city.
The cornbread was just sweet enough to offset the spice of the jambalaya.
I considered topping off the meal with a beignet, New Orleans' famous deep-fried pastry. A couple sitting next me ordered one, and it looked so delicious that I found myself drooling despite the screams of my full belly. I declined this time, but it's guaranteed I will return for that deliciousness another time.
Okinawa is well known for its amazing food, and Cafe Orleans is on par with that rating. No stone was left unturned in the conception of this restaurant: the food, atmosphere and friendly staff will definitely have me going back for more.
Cafe Orleans Location: 2-33-16, Ginowan, Okinawa, Okinawa 901-2202. A short walk from Camp Foster's Legion Gate. Hours: Open 11:30 a.m. to 2 p.m. and 6 p.m. to 10 p.m. daily
Prices: Most dishes range from 400 yen to 3,000 yen (about $3.60 to $26.80).
Dress: Casual
Information: 098-892-8677; www.cafeorleansokinawa.com and on Facebook at www.facebook.com/cafeorleansokinawa